The recent Black Lives Matter protests in America over the death of George Floyd in police custody have sparked outrage and support from across the world.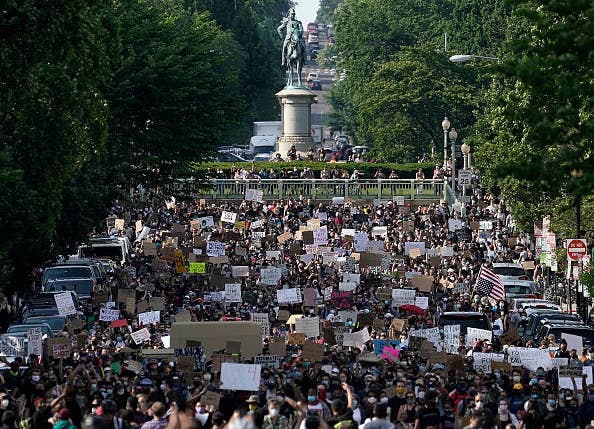 In Australia, light is being shed on the systemic racism and abuse suffered by Aboriginal and Torres Strait Islander peoples daily.
If, like me, you've benefited from privilege your entire life and you now don't know how to help or what to say, these tweets may give you some idea.
1.
Understand that this an everyday issue and not something to forget about later on.
2.
And speak to it, every time you encounter racism.
3.
Play to your strengths and take action where you can most help.
4.
Remind yourself that the onus of education is on you.
5.
And so is the range of emotions you're feeling.
6.
Find a medium that helps you learn (books, movies, donations)* and pursue knowledge.
7.
Know the difference and ask yourself the hard question, "Which one am I?".
8.
And understand that this is, most definitely, not about you.
9.
Choose to bolster other peoples' voices and not your own.
10.
And recognise when someone else is.
11.
Use language properly and to convey respect.
12.
Introduce these discussions into your real life.
13.
Because being an ally means contributing every day.
14.
And knowing when to listen.
15.
And finally, remember that now is the time to create change, especially in yourself.
And, if you're in Australia and you want to support Aboriginal and Torres Strait Islanders as well as Black Lives Matter in America, these are some upcoming protests in cities around the country.