While the death of George Floyd in police custody took place in America, it's safe to say that many of us around the world are feeling a combined sense of grief, rage and injustice towards police brutality and racism.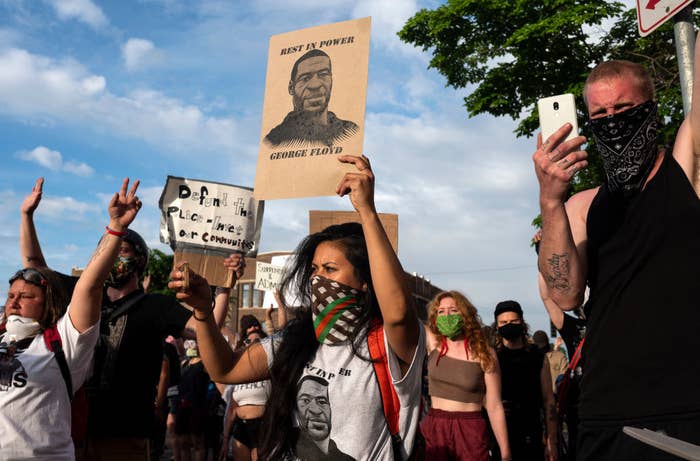 In Australia, this couldn't be more evident in the backlash against a Channel Nine reporter, who implied that Australians don't have the same understanding of a "history of police violence" as Americans do while interviewing protestors.
While we're not able to rally alongside others in America, here are some upcoming protests in Australia you may be interested in attending.
If you are planning on joining the protests, the organisers ask that you wear masks, adhere to social distancing and keep things peaceful.
Also stay safe and bring plenty of water.
And if you're unable to attend, here's a great resource outlining other ways to support the George Floyd protests and its message from Australia.