This Is What It's Like To Watch "Sex And The City" For The First Time
They weren't lying when they said it was about sex.
by
,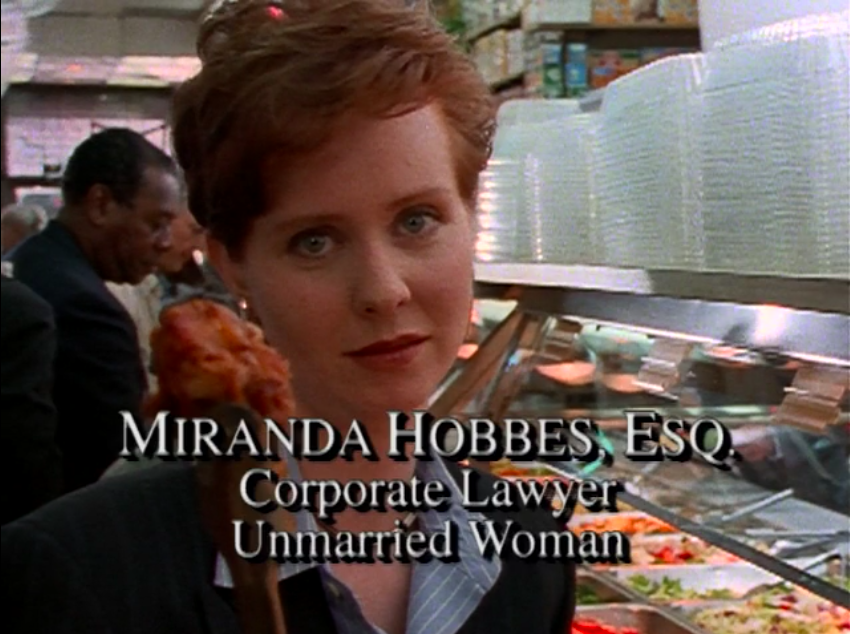 J: The guy she fancies exhaling cigarettes from a nose is also very cringe. J: These men are not appealing!
C: So much fourth wall breaking. I love it.
C: I really like Carrie she's feistier than I expected her to be.
C: Seeing them smoke indoors really dates the show.
C: I like how sex positive this is, so far.
J: I like that they show her ~receiving~. They hardly show this on TV even now.
But considering this is a HBO show I'm surprised they still do the bed sheets covering boobs thing. And also people collapsing onto the bed. Did the tropes originate here or is this just a longstanding tradition?
J: Now we're getting introduced properly to her friend Skipper. He feels like the "nice guy" who would get annoyed if women rejected him but maybe I'm being overly judgemental.
C: How does she know miranda is free? She's not even checked!
C: Love a screenwipe!
J: Carrie's life seems the dream, lots of parties and very little work. Her job sounds very vague and seems to involve doing a lot of stuff "for research." I wonder if I can use this excuse next time I just want a day to watch Netflix shows for twelve hours.
J: Miranda really doesn't take any shit on her date, I'm into it!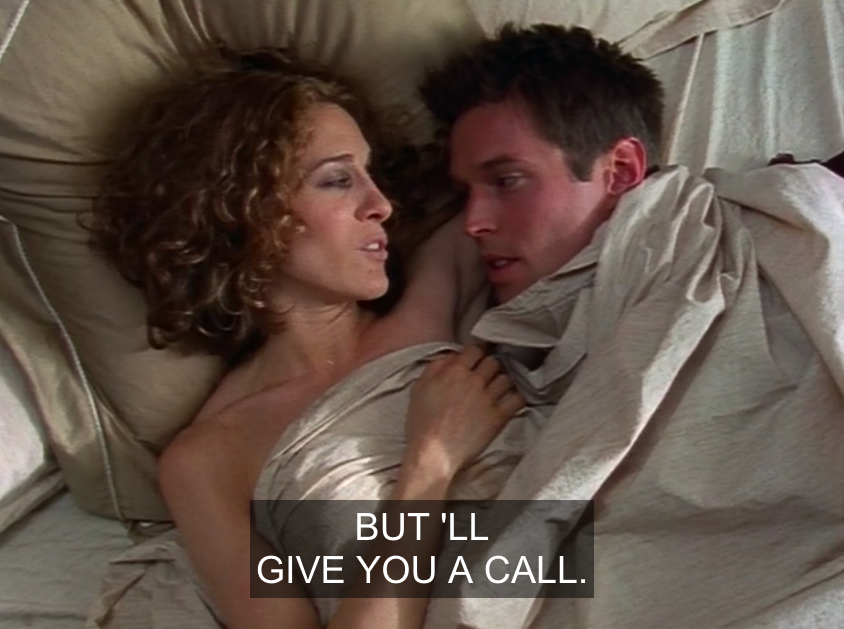 *We look at each other when they make a reference to Donald Trump.*
J: "The next Donald Trump" hasn't aged super well.
C: Charlotte's first date seems INCREDIBLY fancy, who wears a floor length gown on a first date?
J: Charlotte's date is just deplorable! So brazen!
C: Its hard to believe anyone would ever say that they're going to go out and find sex straight after a date in real life. They would just lie and say they need to go into town to meet a friend.
C: Miranda and Skipper are so obviously fake kissing! Wow they're not even trying to pretend their lips are touching.
J: It's like they're two birds pecking at each other.
J: Why do people in this show have these apartments with many large windows but not bother to draw the curtains before having sex? And how is everyone so coquettish and flirty?
C: You're not a sexual anthropologist Carrie, you write a column.
J: The next time someone asks my job I'm going to say an anthropologist too, just because.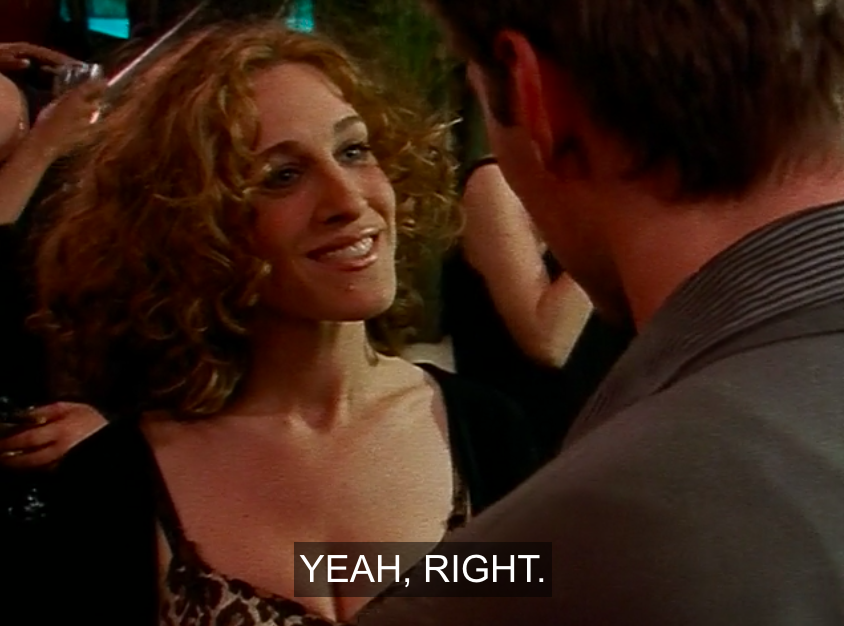 J: Honestly, the dialogue is so wild and if I was having a drunken car chat with someone at the break of dawn I would be shouting incoherently.
C: If they're drunk after a night out then why aren't they trying to simultaneously vom and eat a kebab?
C: No one is asking deep questions about love at this time of night. Ballsy move from Carrie.
J: I feel like if some random asked me that I would just be like "what the hell does that have to do with anything?" but he had a better comeback so good for him I guess
C: The fade to black was very classy.
J: The first episode is kind of underwhelming? Its surprising that it went on to become such a thing because based on that its not really doing it much justice!