1.
When the flight he was on made an unexpected landing in Bakersfield, CA, and he read facts about the city to the other passengers he was on a bus with:
2.
When he explained all the reasons why he loves Winona Ryder:
4.
When he literally couldn't stop raving about movies:
5.
When he respected women's personal space:
6.
When he was so overcome with joy from being around puppies that he did this:
8.
When Keanu Reeves played Keanu Reeves in Always Be My Maybe and was then turned into a meme:
9.
When he revealed that he's, obviously, into astrology:
10.
When he visited a bookstore every week to buy Sudoku puzzles:
11.
When he rode the subway in New York and gave up his seat to a woman standing next to him (yes, this is a common thing that happens, but whatever, it's Keanu):
12.
When he realized a fan at a movie theater was too shy to ask for a photograph, so he literally bought an ice cream cone he didn't want so that he could get a receipt so he'd have something to sign his name on: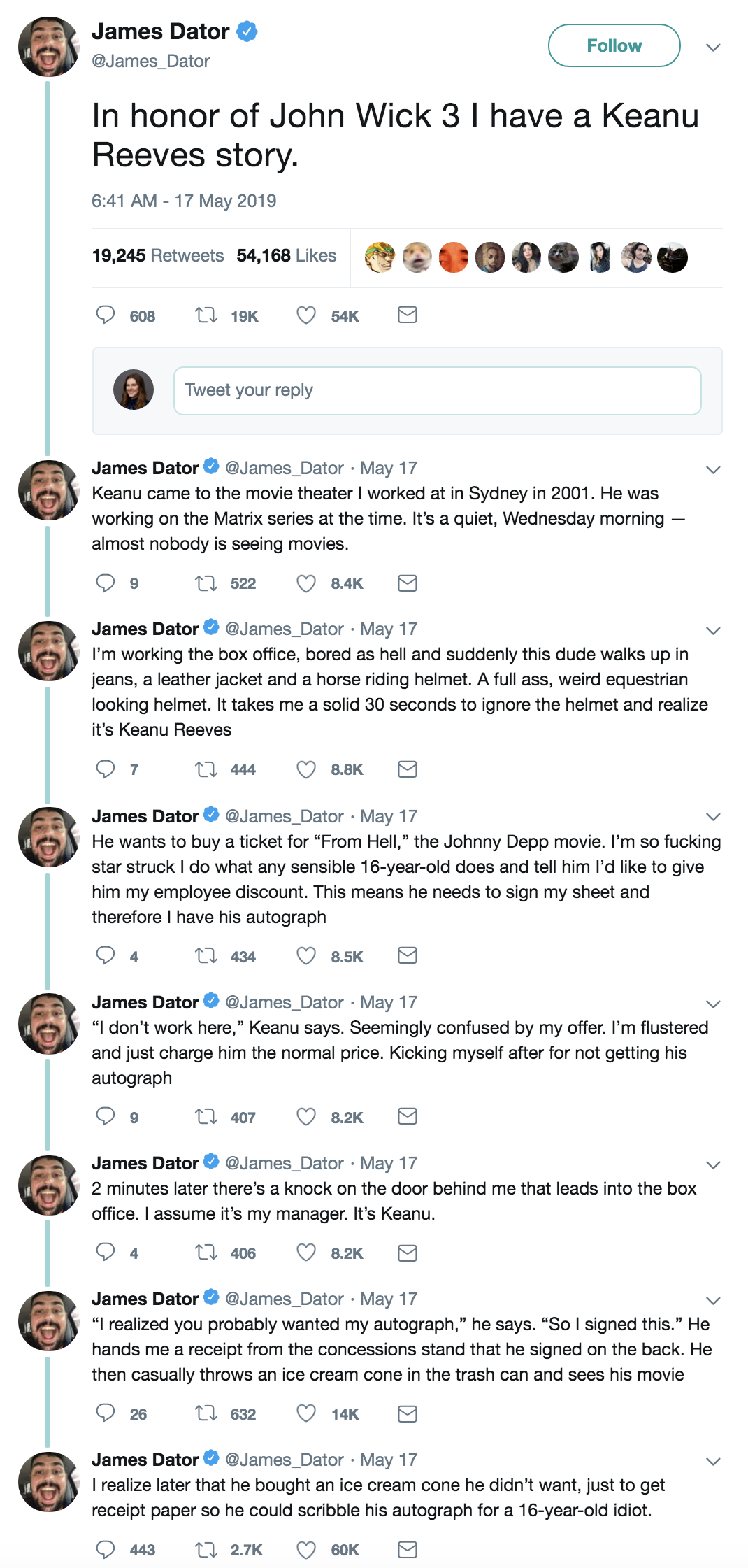 13.
When his immediate reaction to being called "breathtaking" by a fan was to return the favor to the entire audience:
14.
When he got REALLY into recording his voice-overs for his Toy Story 4 character, Duke Caboom: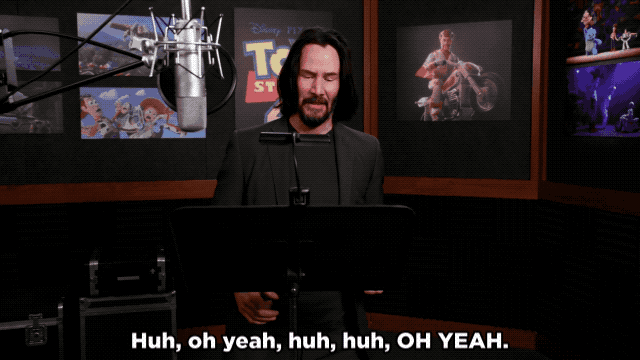 15.
When he reacted to being officially dubbed "the internet's boyfriend" by calling it "wacky":
16.
And finally, whatever's going on here: