It's easy to search for the next "miracle suit" that will hide all your trouble areas, or look to blogs and magazines for ways to strategically camouflage your body. Instead, we decided to find a way to dress for our favorite features.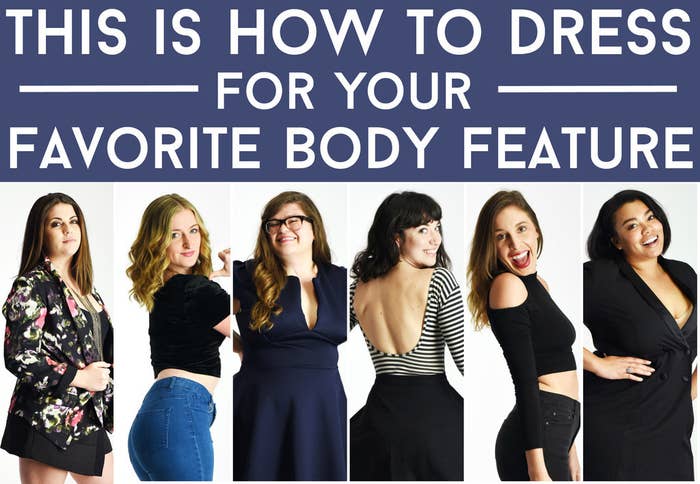 Marie Denee, otherwise known as "The Curvy Fashionista," gave us pointers on how to dress and flaunt your favorite features.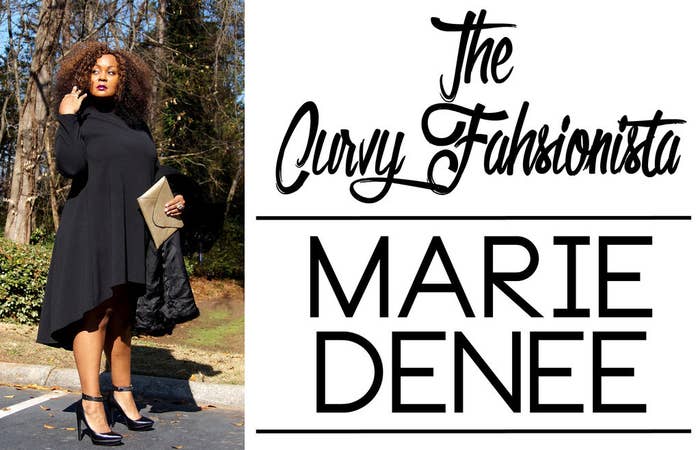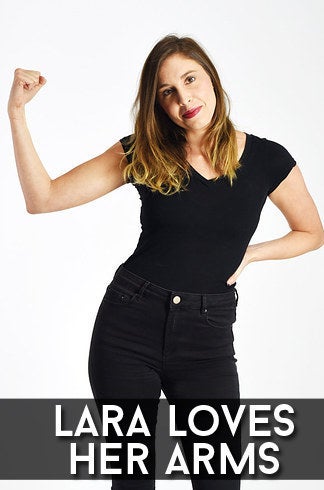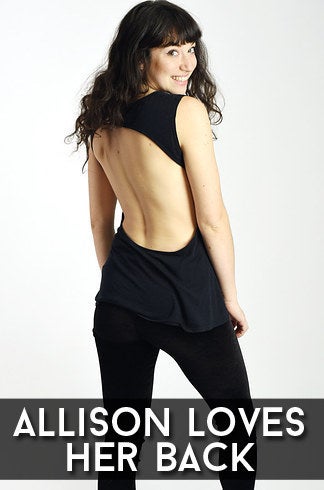 Lara: I love my arms because they have always been there for me. When I need to hug people, they are here. When I need to push people away, they are also here. When I need to reach into the bag of Cheetos, my arms provide. These arms were shaped from years of playing tennis and shucking sweet corn. They remind me of my home in Indiana, and the freckles remind me of my trips to Florida. At the end of the day, my arms will always be there to hug me...even if no one else is. ¯\_(ツ)_/¯
Kirsten: I may not have the biggest booty, and it might not break the internet anytime soon, but it's cute and I like it. I don't have the best coordination, so it's great to have my butt to cushion my semi-frequent falls; it's really always been there for me. I think we all have a responsibility to love our bodies, no matter what shape or size, so damn right I love my butt.
Candace: I've always had more of an athletic figure my whole life, so I'm on the more muscular side. Although I'm no Chrissy Teigen, I love my legs, not because of their length, but because they're reminders that I have muscle definition that is hard to get. They're firm and LUSCIOUS and they remind me of how strong I am. Soccer thighs are the best thighs, even though they can scare the shit out of people...
Allison: I think I was drawn to clothing with different or interesting back cutouts before I really learned to love my back. But after accumulating a bunch of backless stuff, I came to realize that I really love that part of my body. I don't have very large "gazongas," so tops with low fronts make me feel kind of frumpy and flat. But backless clothing makes me feel like a POWERFUL WOMAN. Plus, it allows for great ventilation.
Kristin: I think having boobs is a lot like having a dog. Yes, they take a lot of energy, and can drive you crazy, and if they're not properly restrained, they can jump out at people. But for me, they're pretty darn cute and a lot of fun. Plus, it's like the only body part I've ever had where I was excited to go up a size.
Sheridan: I'm not an idiot. I know I'm plus-size and I know that many people might not look at my waist and shout, "So jealous!" But here's the thing: I freaking love it. It may not be the tiniest or covered in those defined ab things, but sometimes I'll look in the mirror and feel like Jessica Rabbit. The waist is a magical thing, y'all. You can have a belly, you can have "thunder thighs," and your back can roll over your bra, but the second you define your waist you feel like a million bucks.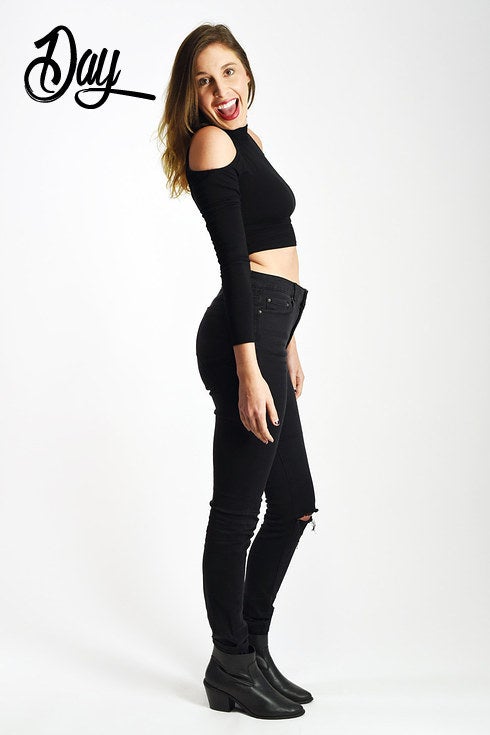 Marie: If you love your arms, sleeveless and strapless is the obvious choice to go, but there is more! Play with mixed-media sleeves (think leather and wool, lace and sheer, and various textures), one shoulder (which is a major spring trend), and strategic cutouts!
Lara: When I first saw the cutout-shoulder crop top I was like, "Um, hell no." But then I put it on. And my body involuntarily started dancing. I felt like a new woman. And my shoulders were so happy to be poking free. I put on the green dress and my shoulders were like, "Don't ever hide me again, Lara!" I guess I never thought to to wear the clothes with cutouts because I never liked geometry. But hey, now I do. I guess Mrs. Rausch was onto something all along.
When your butt is everything: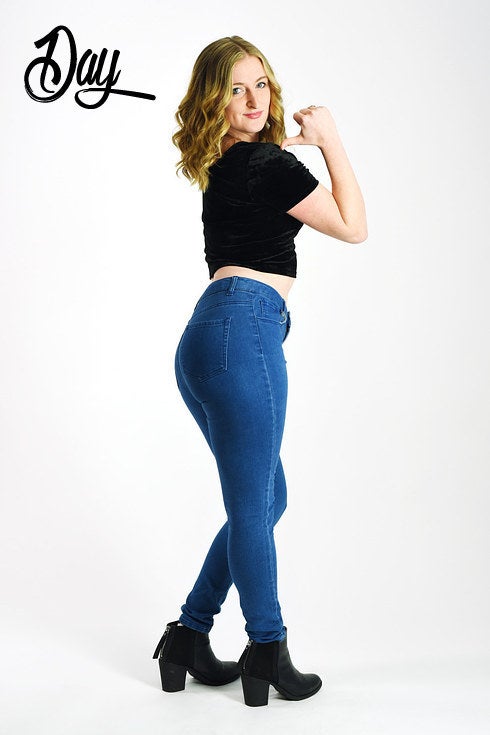 Marie: For the bum, there is nothing better than a great pair of jeans to show the glutes off! I prefer my skinny jeans, but whatever the style, a great fit does wonders to the bum! In addition to denim I would also suggest fitted and tailored midi skirts too!
Kirsten: The suggestions weren't very far off from my normal sense of style, so I felt pretty good in all of the outfits. I think women are constantly being told how they can dress to hide their "flaws," but it was nice to focus on accentuating the things I was proud of...or should I say, ass-centuate... ha-ha (I had to).
When you want to flaunt your legs: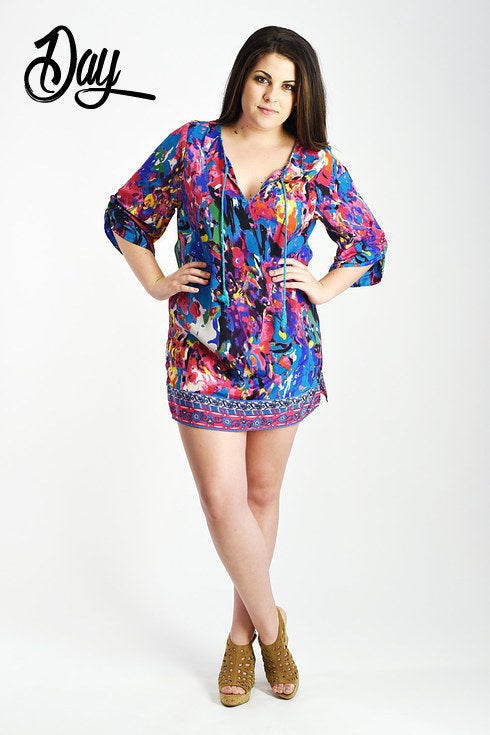 Marie: If you love your legs, honey, then I am all for this season's shirtdress trend to show off the gams! While an obvious choice would be to rock a mini or play in shorts, I suggest skirts and dresses with up-to-there slits! Also, the envelope or tulip skirts are fun and give you a bit of interest around your legs!
Candace: I LOVE envelope skirts, because it's like special delivery to Hot Town: Awesome Legs... (sorry), and my go-to dresses are usually shirtdresses because they're so damn comfortable, and it's an excuse to not wear pants. I feel great in these clothes and they're super easy to get. I guess I should be thankful I live in L.A., because I can show off my legs almost every day without looking like I don't understand weather. Your legs don't need to be a certain size, as long as YOU love them.
When you want to show off your back: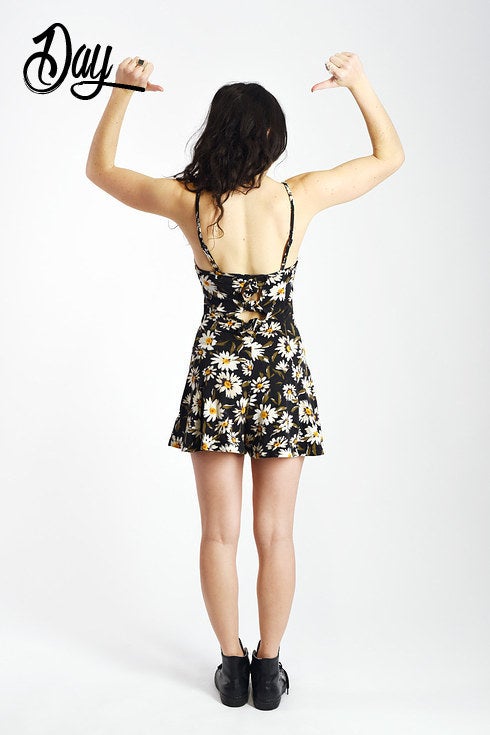 Marie: If you love your back, pick items that make just as much of an exit as an entrance! Sheer and lace-back tops and dresses as well as those with bold open and deep plunging backs do the trick here! Just make sure that the "girls" are supported!
Allison: I definitely own a lot of this type of clothing, although I've never thought about the fact that it makes quite an exit! Maybe that's because my favorite part of the night is going home to bed? I can't wait to turn around on these fools!
When you want to show off your flawless bust: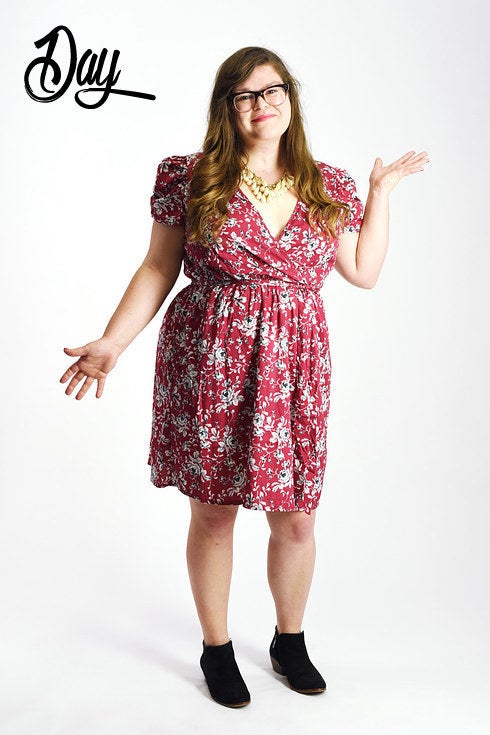 Marie: If you love the girls, I suggest FIRST finding the perfect-fitting bra (they say we should be measured at least twice a year or every six months — I know, right?), but I would def play with deep V tops and dresses, but also wrap tops and dresses along with playful prints up top! I would also opt for fitted tops along with A-line silhouettes!
Kristin: I've not going to lie, v-neck tops and I do not historically have the best relationship. I am definitely Team Full Coverage Bra; plunge bras can make my boobs feel like an escaping boulder in an Indiana Jones movie. So I was definitely worried that these photos would be the type that would threaten any future I might have in politics. But I wanted to keep both of these dresses forever — I felt like these looks were a good compromise between Cleavage Town and Comfort City. I know a lot of people are reluctant, but I encourage you to GIVE V's A CHANCE, Y'ALL.
When you can't get enough of your waist: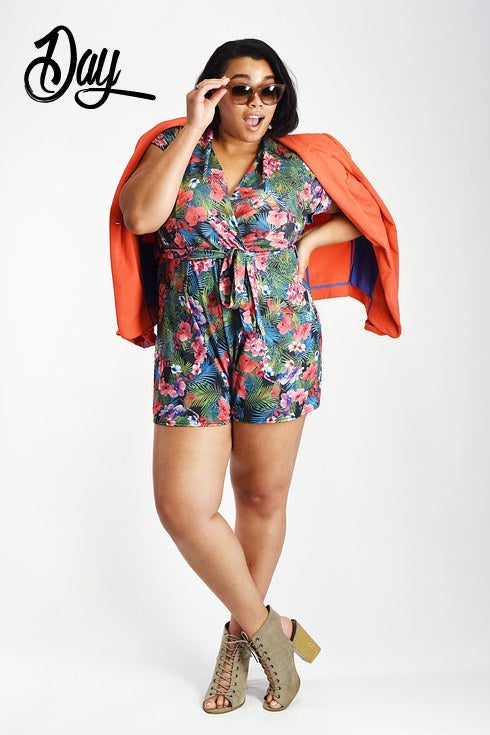 Marie: Playing up the waist, you have a few options here. One of the most popular and on-trend items are crop tops. I prefer a looser-fit crop, BUT this is an option to show off your waistline. In addition, I would definitely say wrap dresses and tops are your besties! Peplums, strategic color-blocked dresses and tops are fun to play in here... Depending on your comfort level, I do love a great bodycon here too!
Sheridan: Amen! I chose this jumpsuit because the print is fun (who says plus-size girls can only wear black?) and the belt ties in my waist pretty well. And the dress makes me feel like an even sexier Olivia Pope. Like, if she was trying to give Fitz a lap dance or something. I'm all for wrap dresses and even some bodycon dresses. My only problem is crop tops. Since fate (and genetics) left me with these ginormous ladies I call my boobs, it's very hard for me to pull off a crop top. It's all good though — I get to rock a trillion other items.
Finally, regardless of your size, shape, or fav body feature, here are a few MUST-FOLLOW tips from Marie: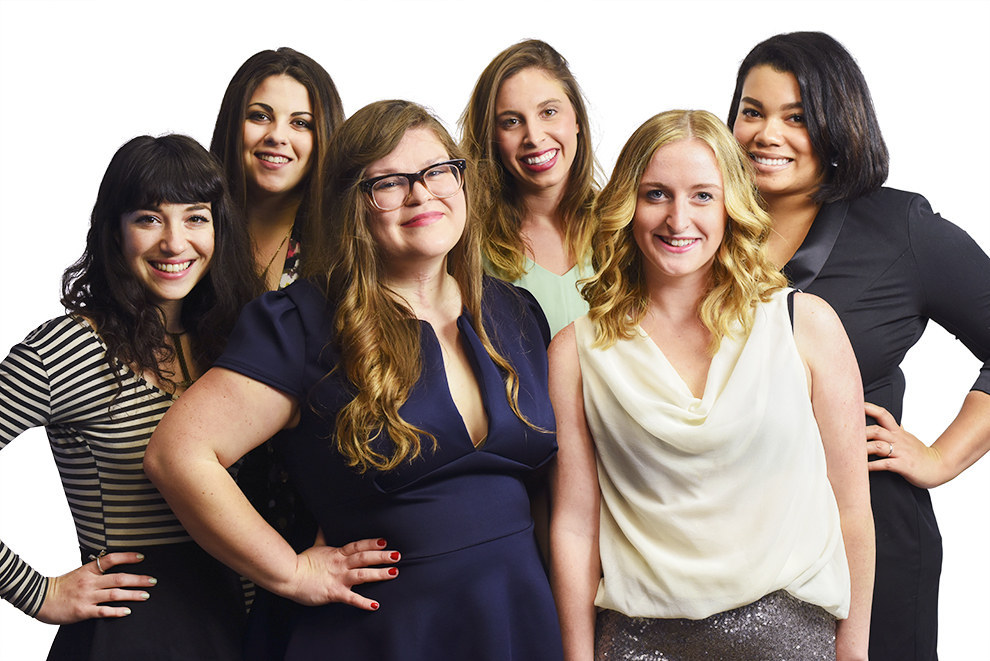 Want some help looking and feeling your best? Sign up for the BuzzFeed Health & Beauty newsletter!