1.
David Beckham celebrated his wife Victoria's birthday by posting this photo of them during their platinum blond ambition days.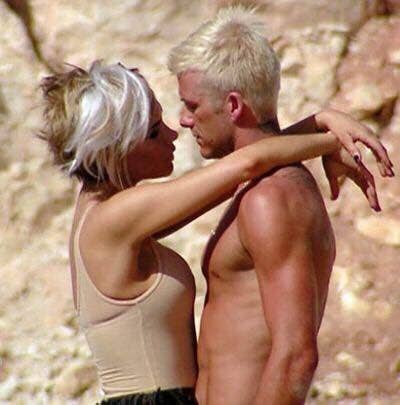 2.
While Britney celebrated her older brother Bryan's birthday by sharing this sweet photo of the two of them at the 2000 MTV VMAs.
3.
Dolly Parton took us back to the 1970s when she had this adorable kitten.
4.
Cindy Crawford took us back to her early '90s Versace days.
5.
Speaking of the early '90s, Sarah Michelle Gellar remembered the time that her high school honored fellow alum Sarah Jessica Parker.
6.
Hard to believe, but Ryan Seacrest was once an alt-radio DJ and he even had Coldplay come into the studio.
7.
Madonna paid tribute to her former boyfriend, the late artist, Jean-Michel Basquiat.
8.
Tom Cruise gave us a behind-the-scenes look at himself and John Woo on the set of Mission: Impossible II in 1999.
9.
And finally, Barbra Streisand took us back to 1973 with this photo of her and Robert Redford in The Way We Were.