1.
Steve Urkel doing a TGIF crossover by appearing on Full House.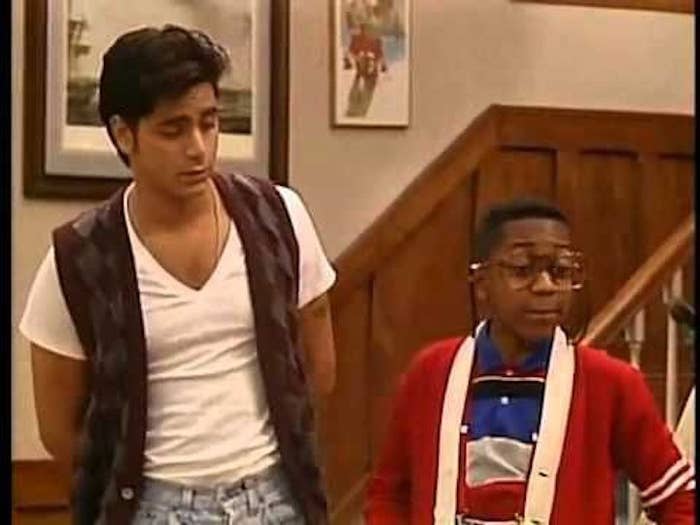 3.
Chandler and Rachel teaching you how to use Windows 95 via VHS tape: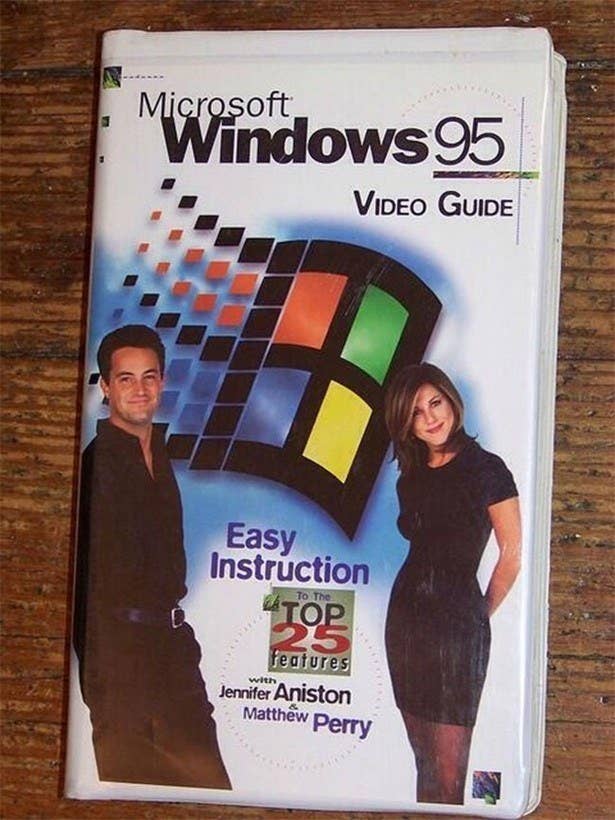 4.
MTV's Dan Cortese doing an ~extreme~ BK Tee-Vee commercial: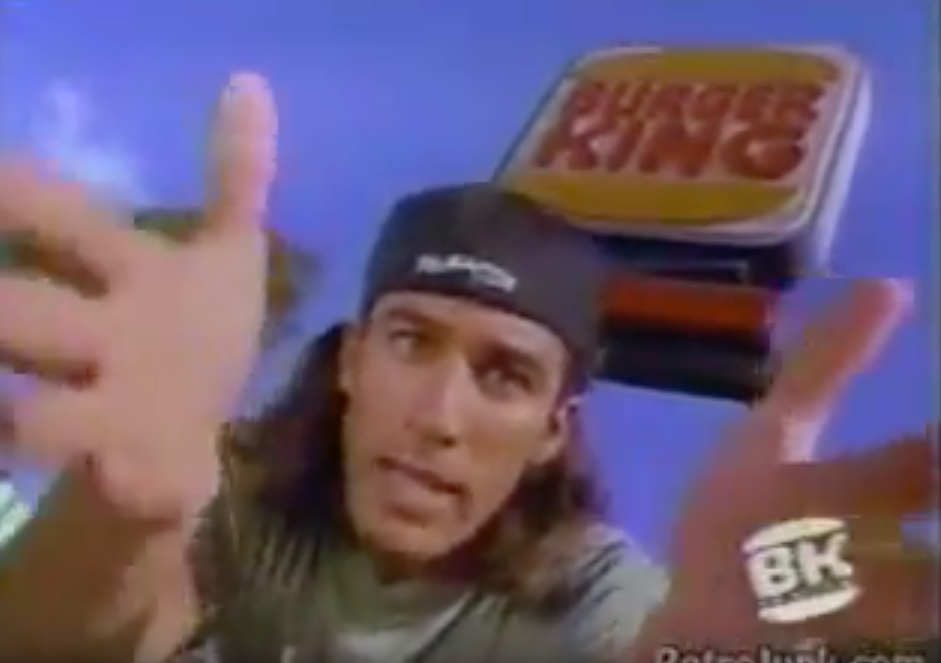 5.
The Notorious B.I.G. doing a guest spot on Martin: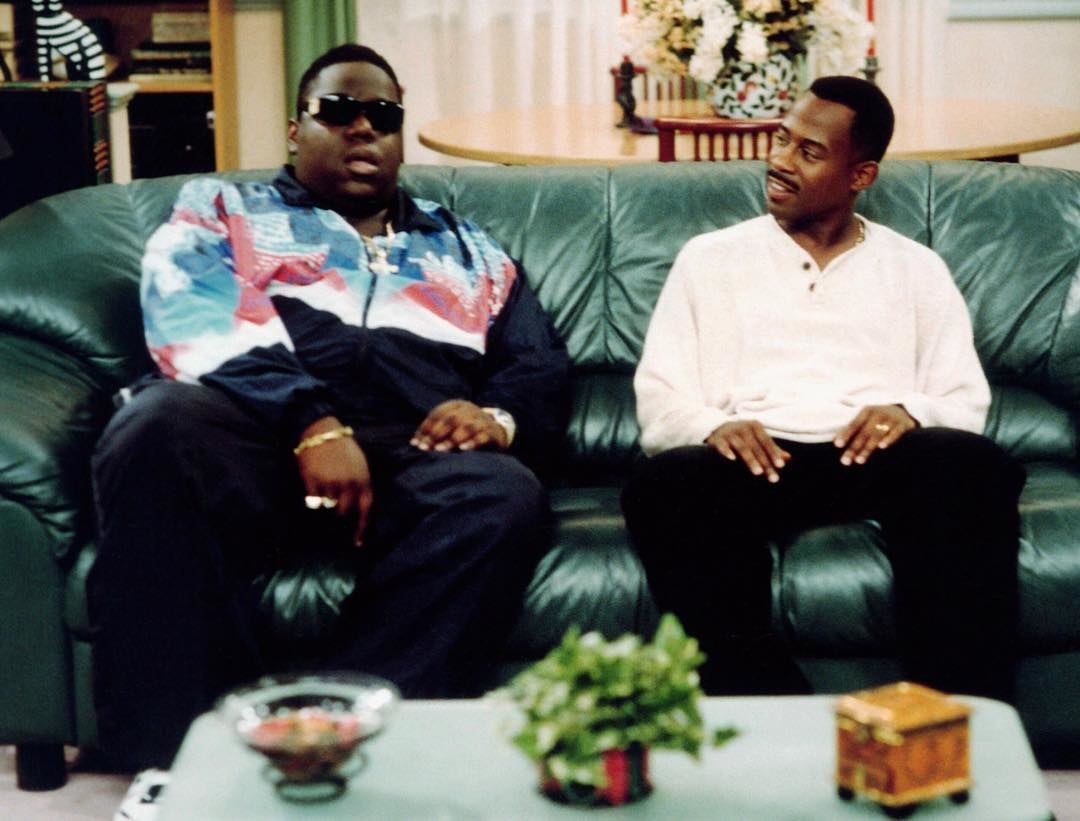 6.
The greatest daily lineup in TV history: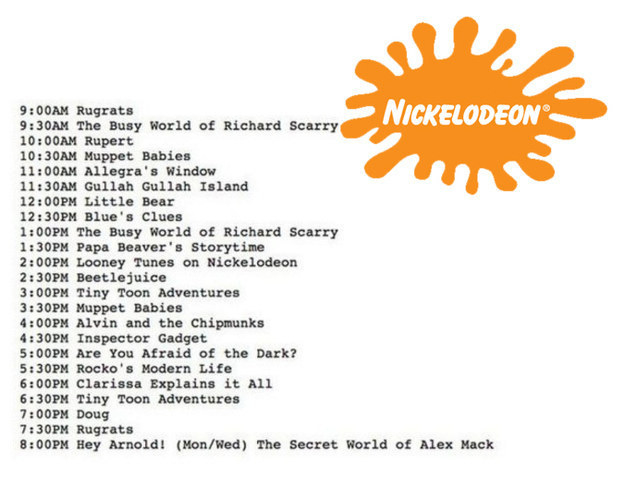 8.
Jakob Dylan and Jewel on the cover of Details' 1997 "Music Issue":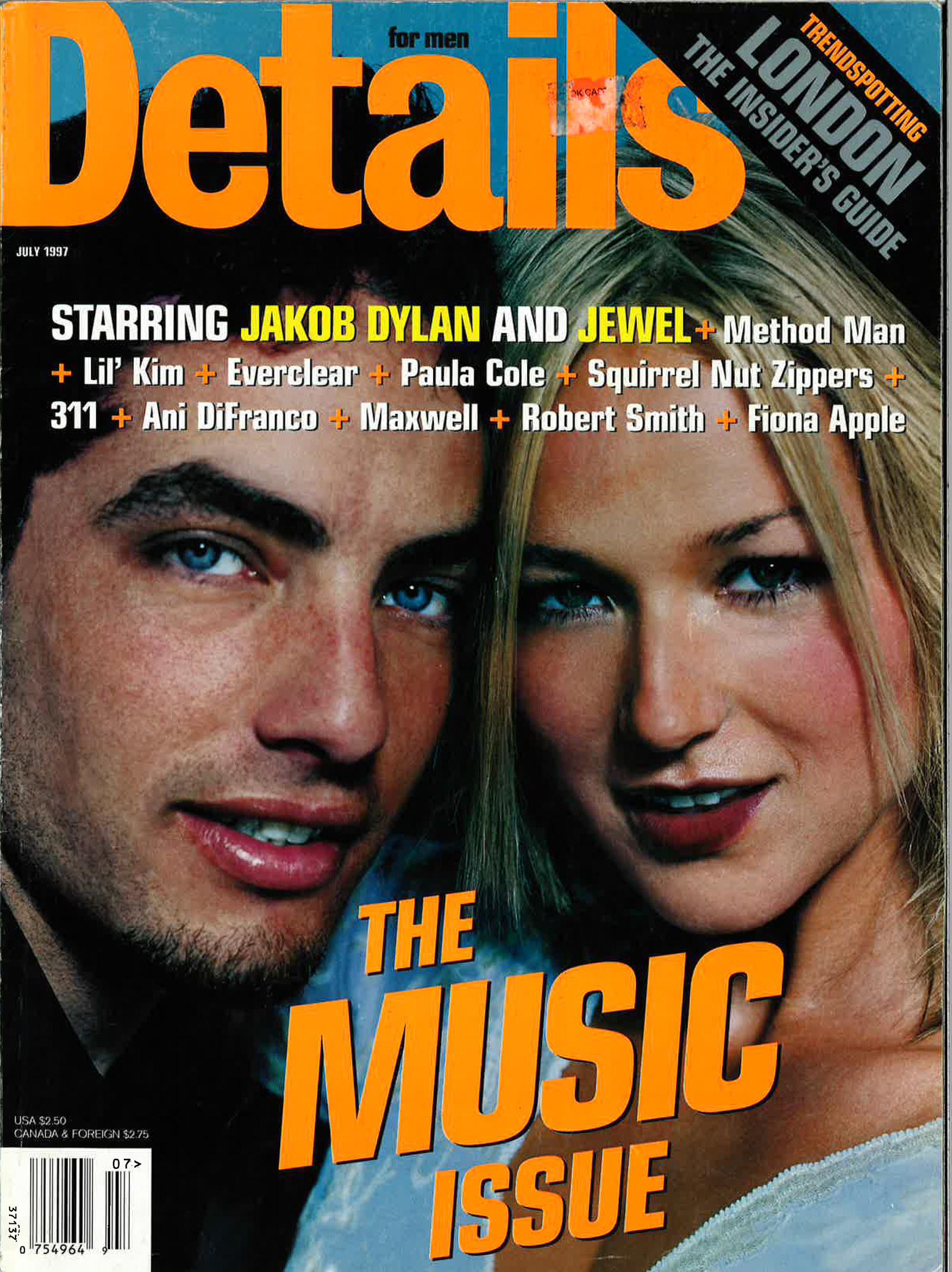 9.
NSYNC clutching a bunch of Beanie Babies:
10.
Jonathan Taylor Thomas rocking a powerful middle part while using Simba as a puppet: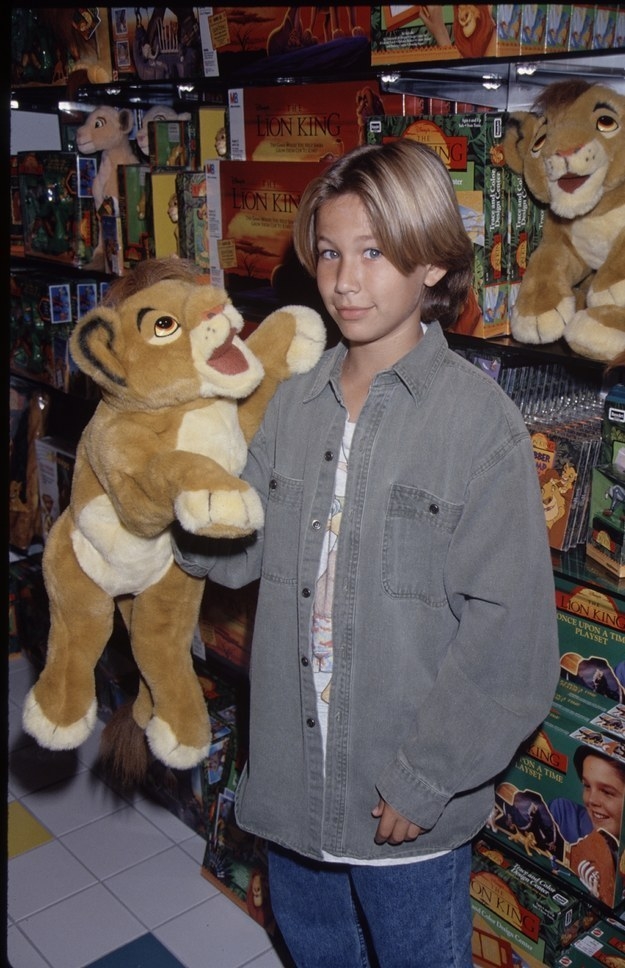 12.
Literally ~novels~ about each Hanson brother:
15.
...and Aaliyah (alongside Mark Ronson) appearing in a Tommy Hilfiger ad campaign:
16.
Oprah interviewing the Teenage Mutant Ninja Turtles on her talk show: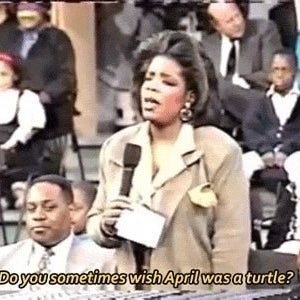 17.
The cast of Beverly Hills, 90210 (complete with Nirvana pun) on the cover of Rolling Stone magazine: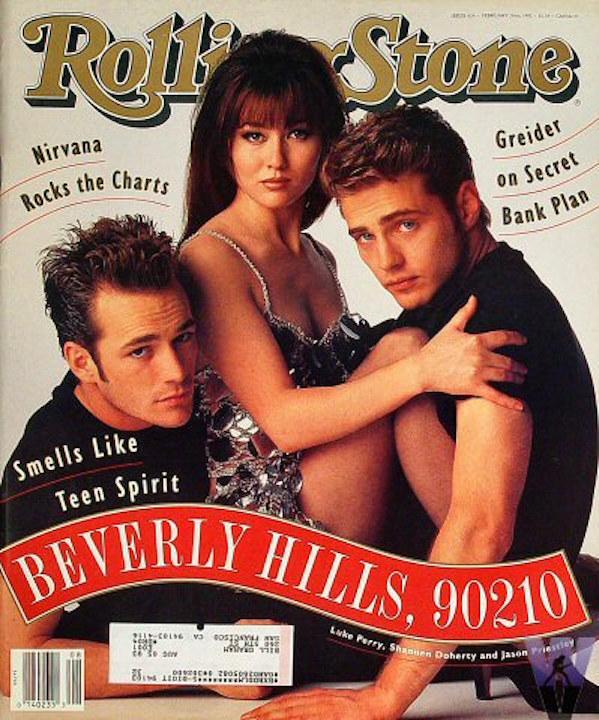 18.
Cameron Diaz modeling that one jean and belt combo that every woman wore from 1991–94: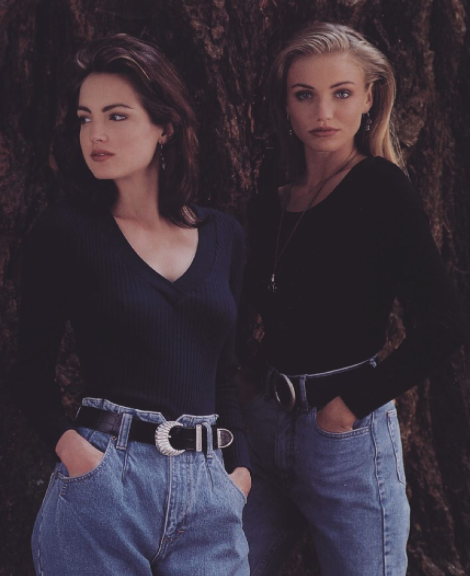 19.
Janet and Michael Jackson hugging onstage at the 1995 VMAs as The Notorious B.I.G. looks on: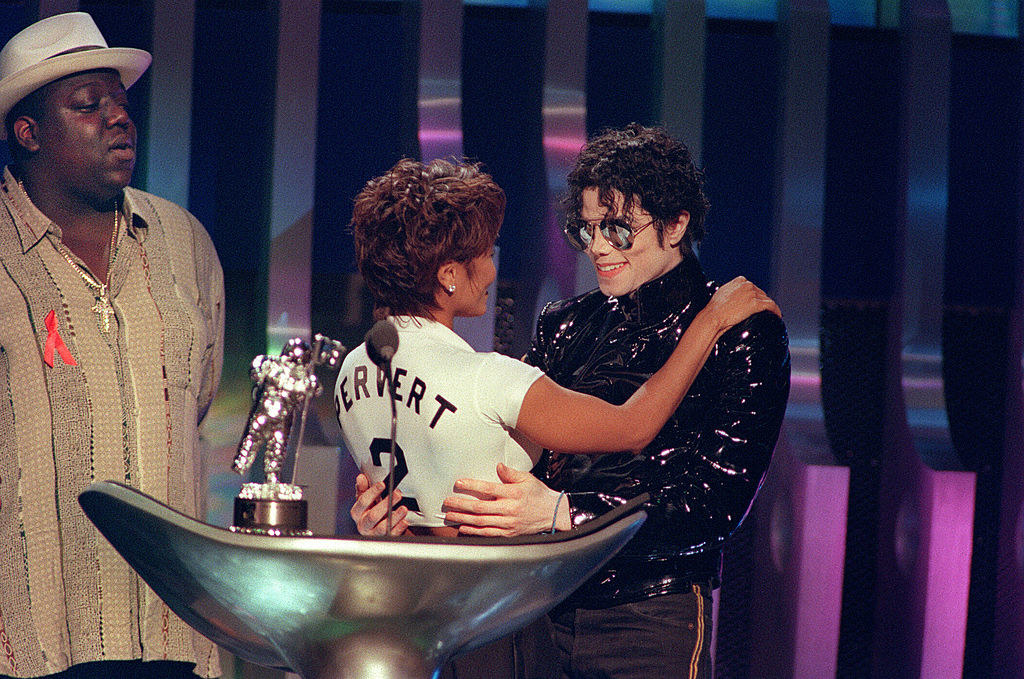 20.
The sweet sounds of Surge on a promotional mix CD: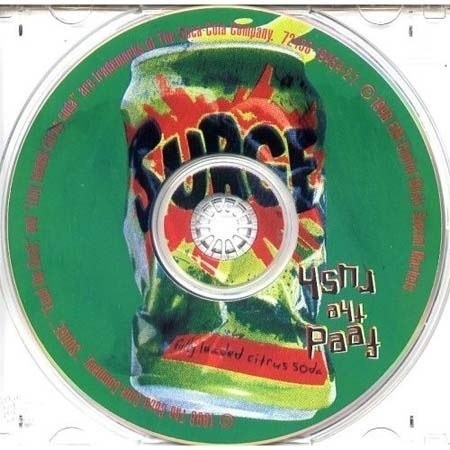 21.
This Taco Bell design that looks like something straight out of Saved by the Bell: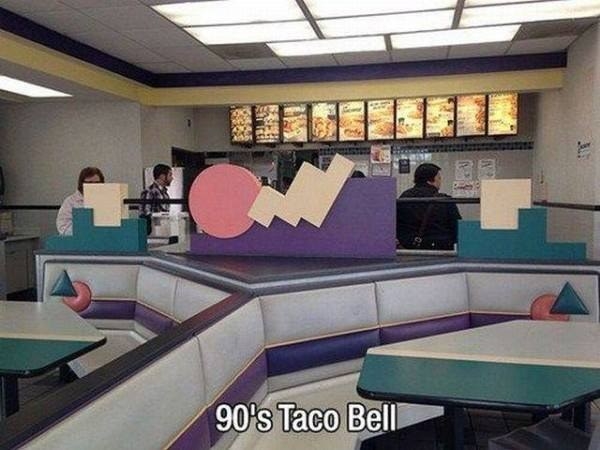 22.
This Vanilla Ice video single for "Ninja Rap" off the Teenage Mutant Ninja Turtles II: The Secret of the Ooze soundtrack: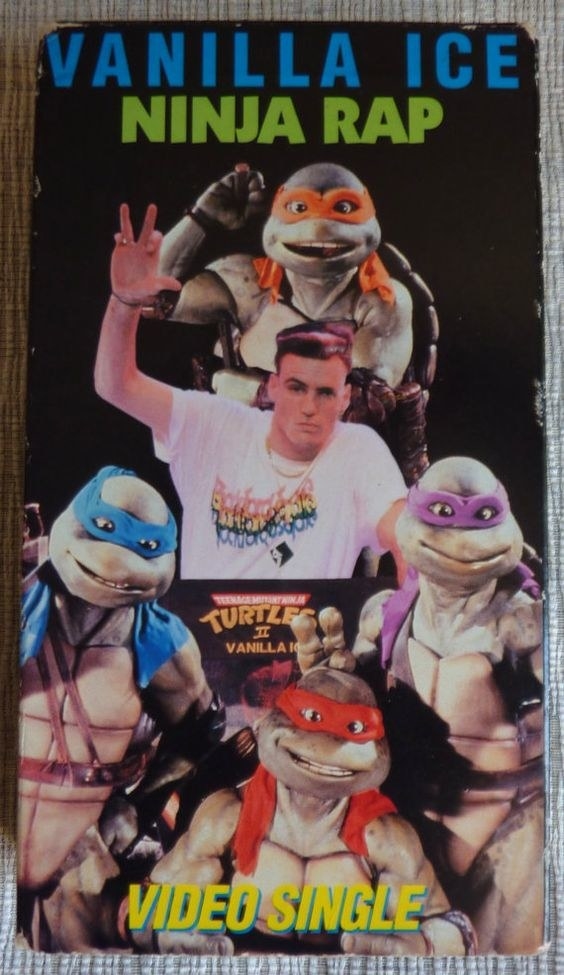 23.
Alicia Silverstone being interviewed in Seventeen — while wearing that oh-so-trendy Mandarin-collar rayon dress every girl wore in 1995: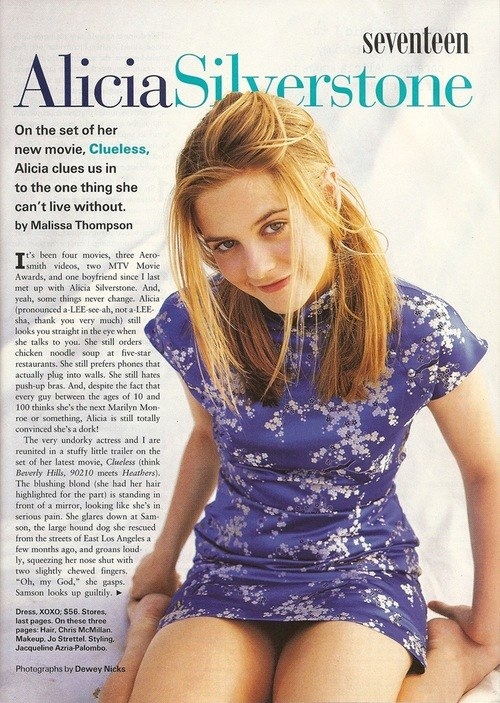 24.
Courtney Love and Madonna fighting at the 1995 VMAs as Kurt Loder looked on realizing this was going to turn into a train wreck:
25.
Bill Nye taking a selfie with a disposable camera on an airplane: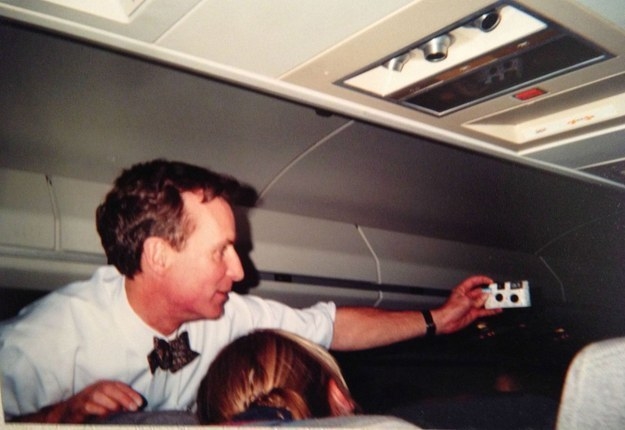 26.
Space Jam merchandise on display at the Warner Bros. Studio Store: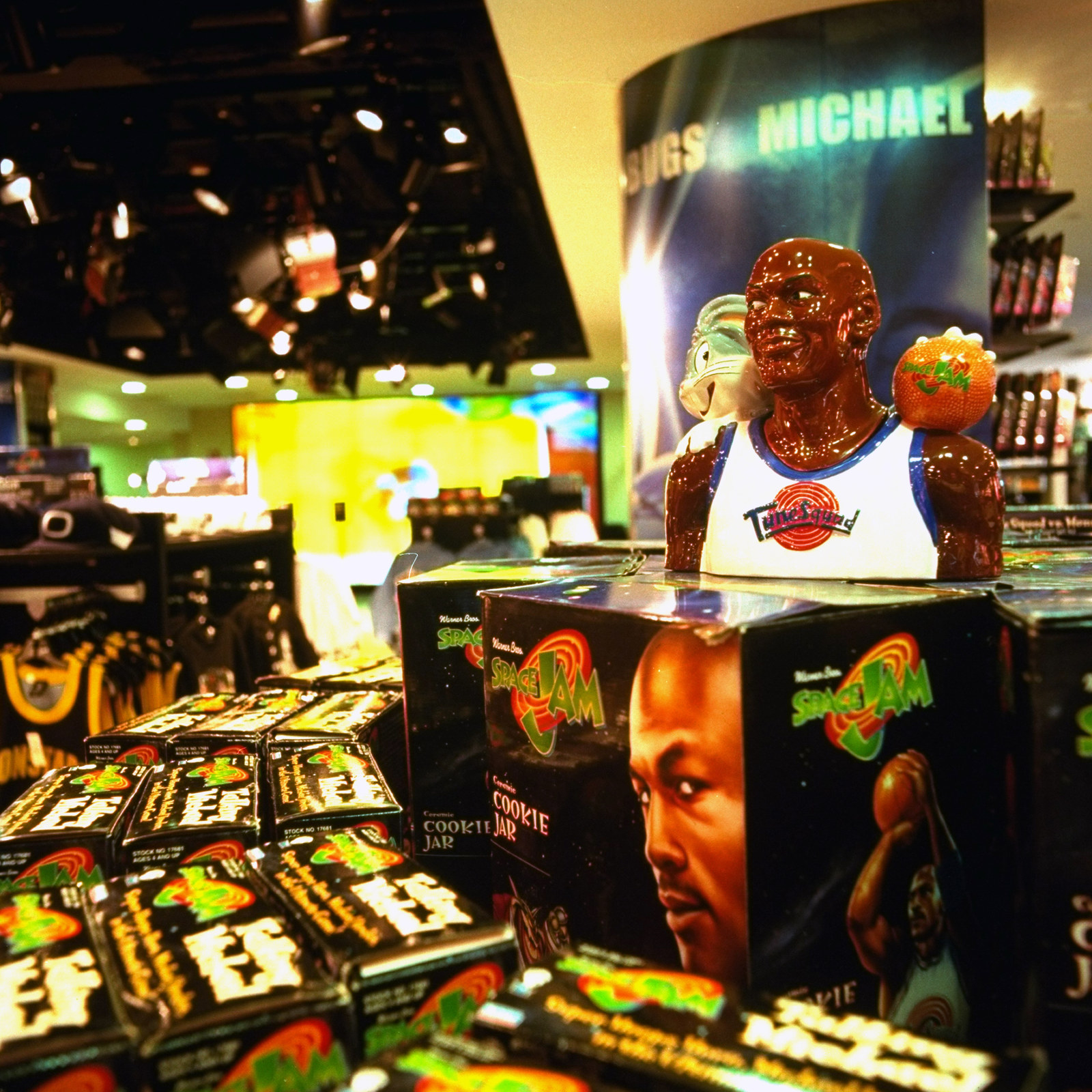 27.
Cindy Crawford promoting her workout tape: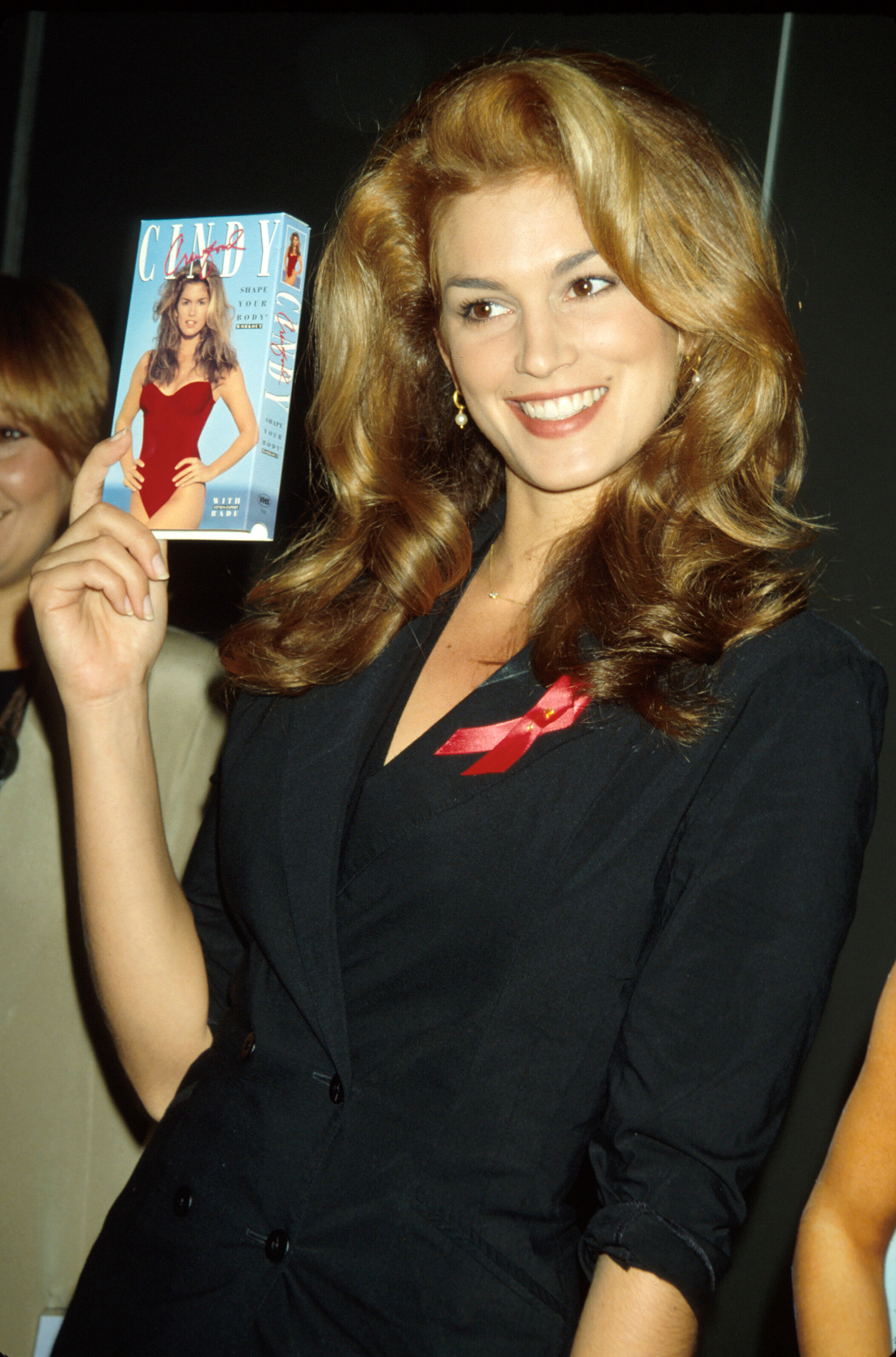 28.
A Nickelodeon landline phone: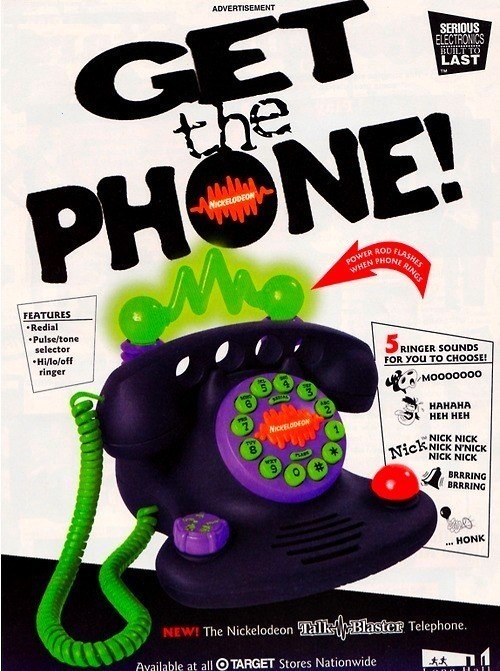 29.
The Rugrats stealing the show at the Macy's Thanksgiving Day Parade: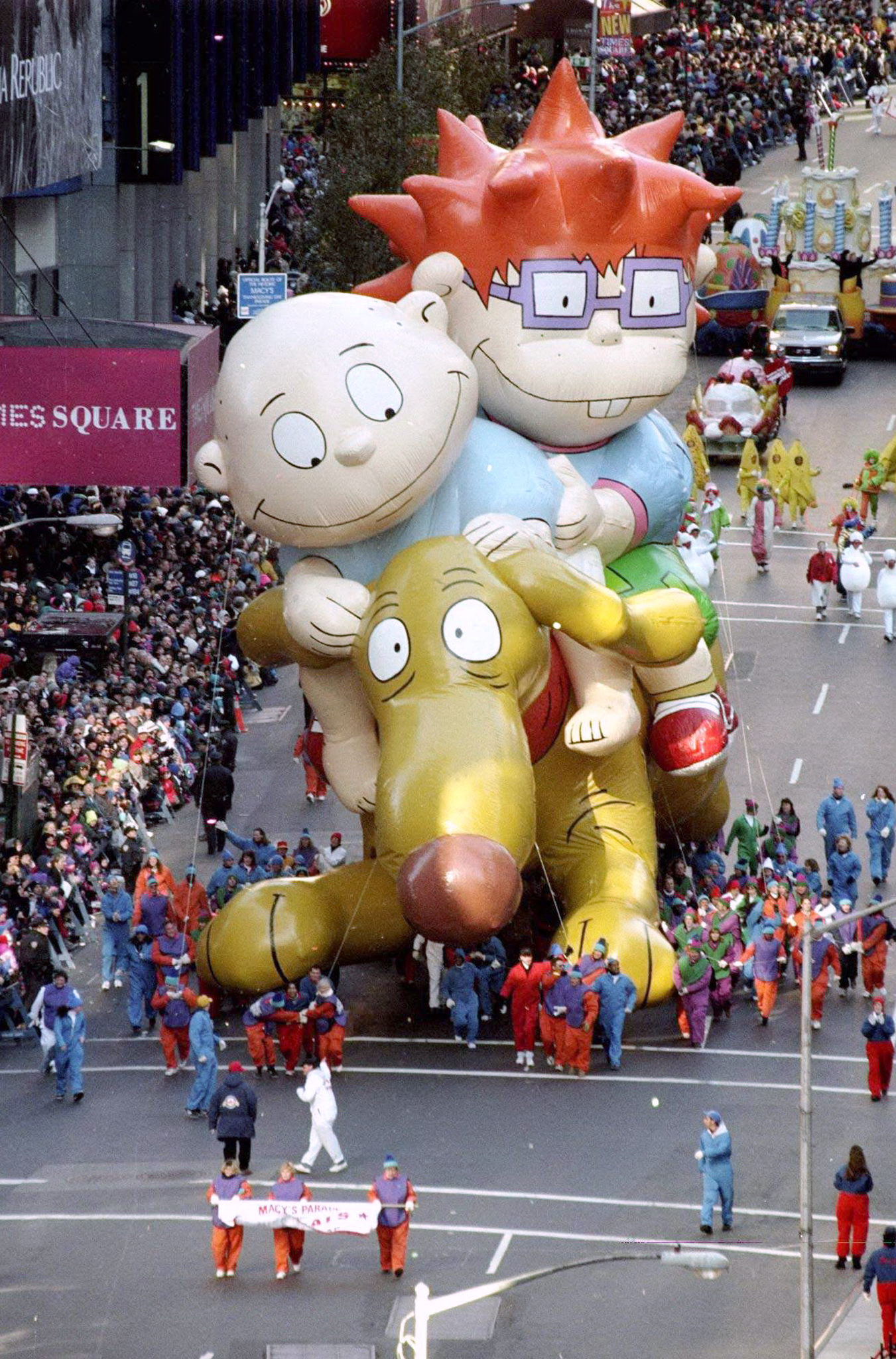 30.
A Blockbuster employee carefully arranging copies of Titanic: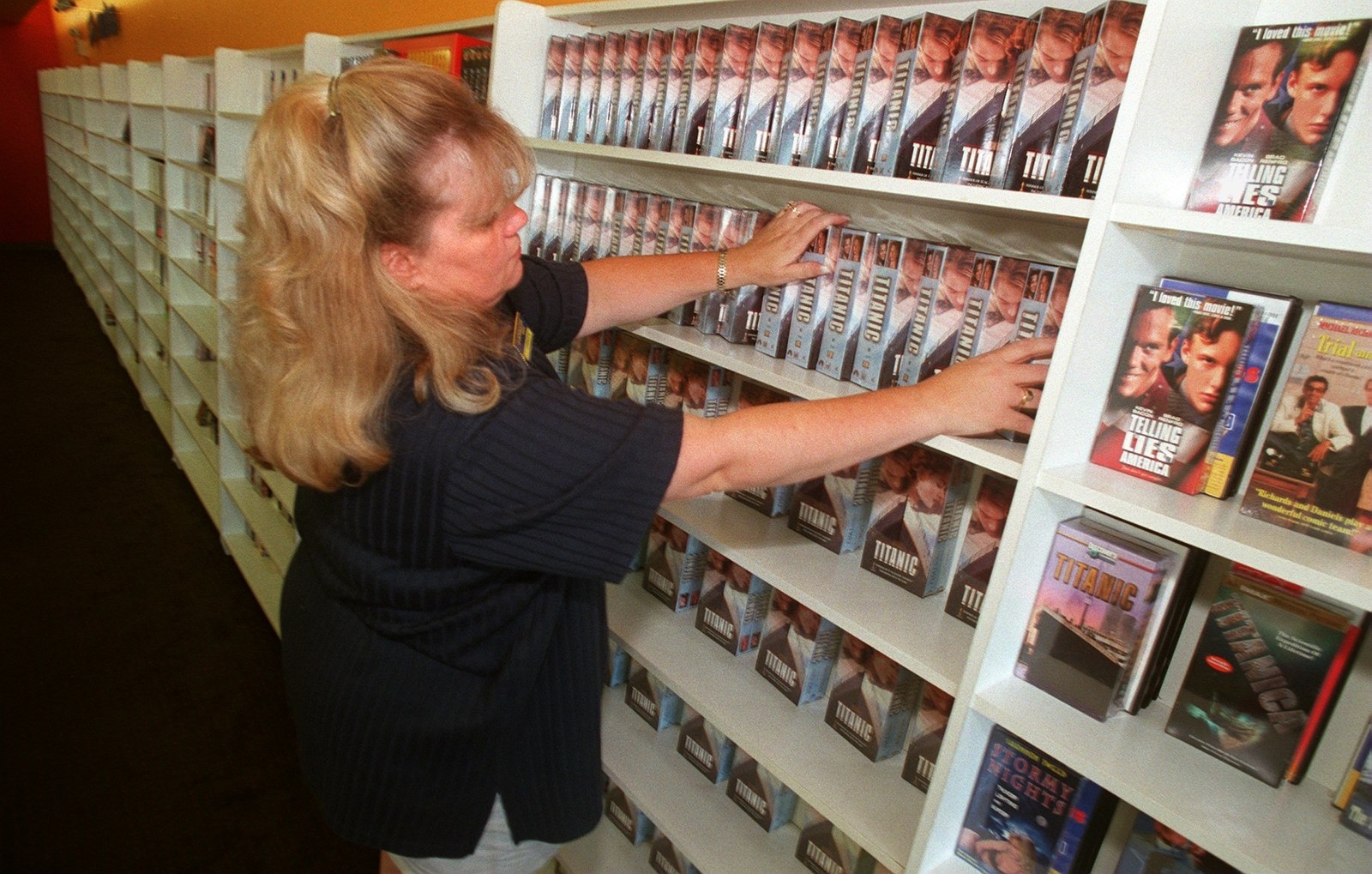 31.
Jon Stewart interviewing Quentin Tarantino on his MTV talk show: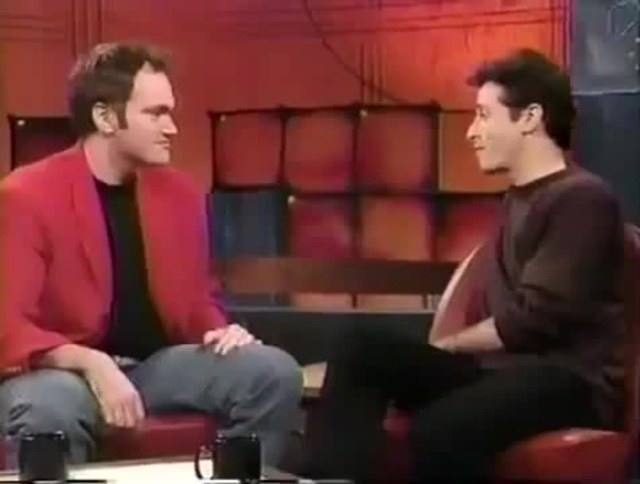 33.
Magic Eye for your VHS player: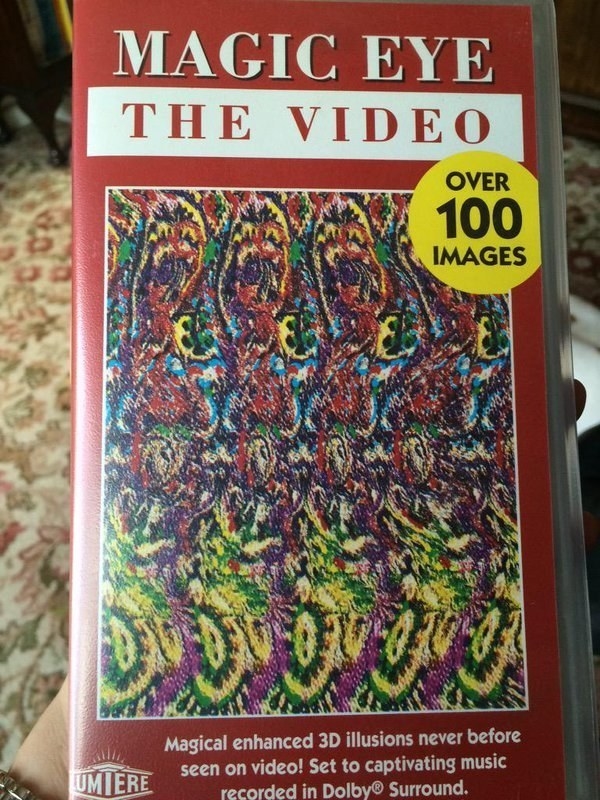 34.
Ren and Stimpy on the cover of Nickelodeon Magazine: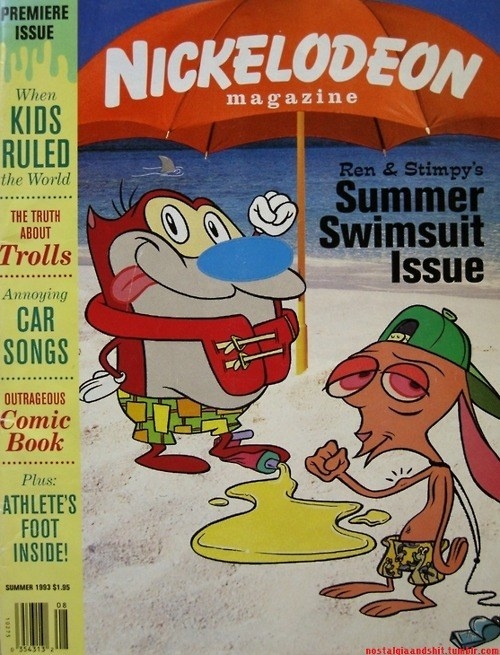 35.
Drew Barrymore as the face of it-brand Guess: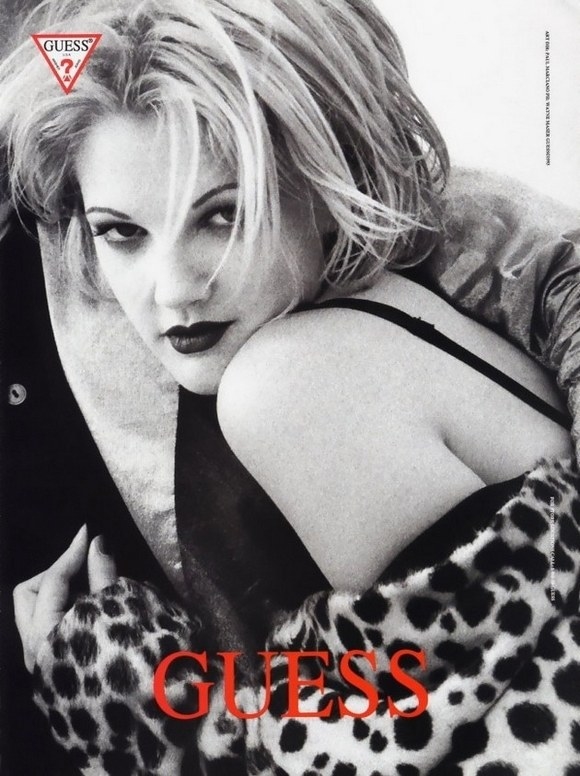 36.
Taz and Bugs Bunny trying to be badass by dressing like Kris Kross: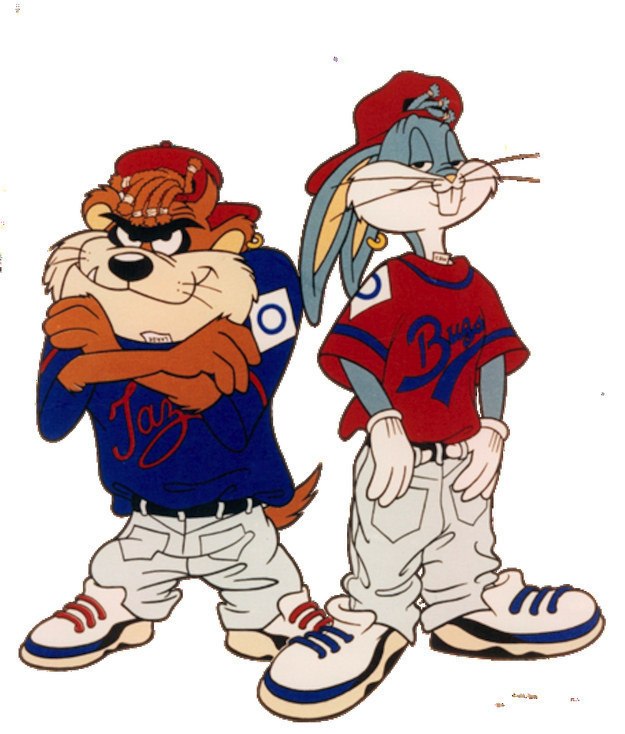 38.
The Rock's turtleneck, chain, fanny pack, and dad jeans combo: