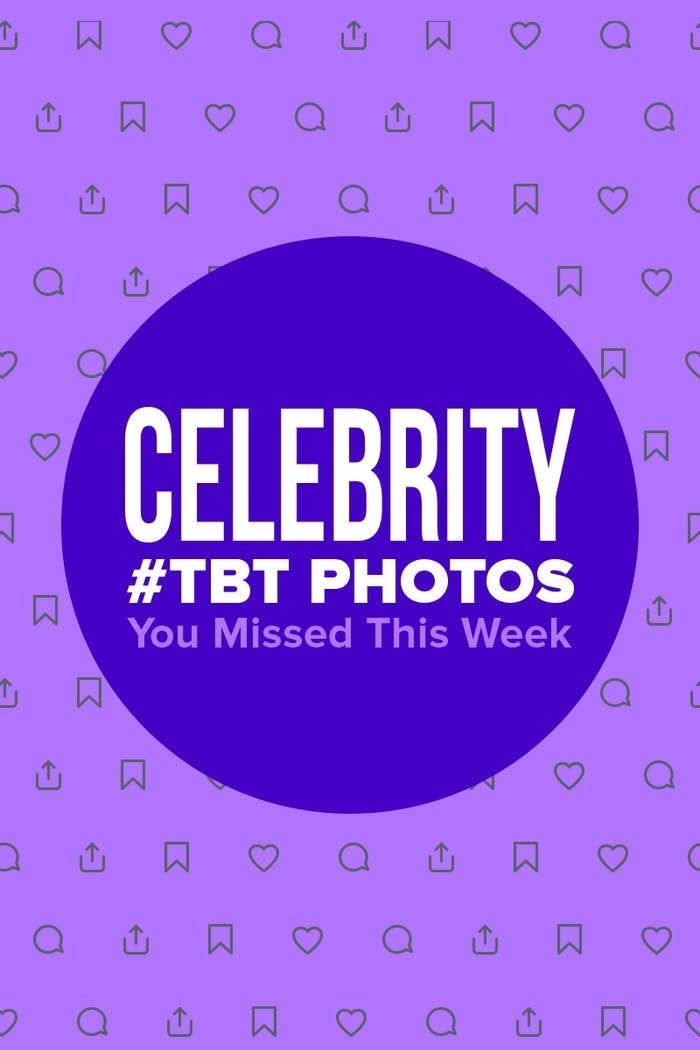 5.
Meg Stalter said, "Hi Gay," while sharing this adorable pic of herself as a kid in the '90s:
6.
Mindy Kaling gave us the perfect Kelly reaction to her realization of all the hot days she has ahead in LA:
7.
Diane Keaton shared of clip of the only music video she has ever directed — Belinda Carlisle's classic "Heaven Is a Place on Earth":
8.
In honor of Drew Lachey's 45th birthday, his big brother Nick Lachey posted this photo of the two of them in the late '90s, showing off their oh-so-late-'90s tribal tattoos:
9.
And in honor of Justin Theroux's 50th birthday, his longtime BFF Amy Sedaris shared a ton of photos of him and also the two of them together over the years:
10.
Salma Hayek posted this stunning photo of herself in the '90s:
11.
Donatella Versace reminded us that this September will mark 20 years since Maya Rudolph first did her iconic impersonation of her on SNL:
12.
Alicia Keys shared this photo taken in 2001 (by David LaChapelle) of herself being surrounded by cutouts of her idols:
13.
Mark Ruffalo celebrated Chris Hemsworth's 38th birthday by posting this photo he took of him on the set of Avengers: Endgame:
14.
Paul Bettany shared his first headshot from the early '90s:
15.
Snoop Dogg posted this photo taken as part of a Karl Kani campaign in the late '90s:
16.
Eva Mendes was also feeling the '90s and shared this photo of herself from back then:
17.
Ahead of the release of Respect, Jennifer Hudson posted this video of herself singing Aretha Franklin's "Share Your Love With Me" during her American Idol audition in 2003:
18.
And lastly, Mariah Carey remembered Whitney Houston on what would've been her 58th birthday, by sharing this video clip of the two of them performing their 1998 duet, "When You Believe":