Vote In Round 4 Of BuzzFeed's '90s March Madness
It's time to crown the regional winners. Who will win the pop music, celebrity, TV and movies, and stuff brackets?
Only eight things remain in '90s March Madness. It's now time to declare our regional champions!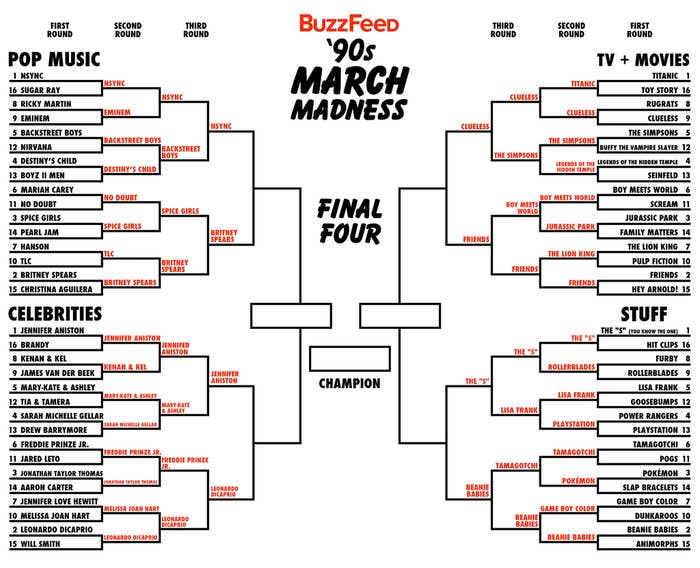 All regional finalists are either 1 or 2 seeds, with the exception of 9 seeded Clueless which upset 1 seed Titanic in Round 2 Clueless continued its Cinderella run by blowing out 5 seed The Simpsons in the Sweet Sixteen.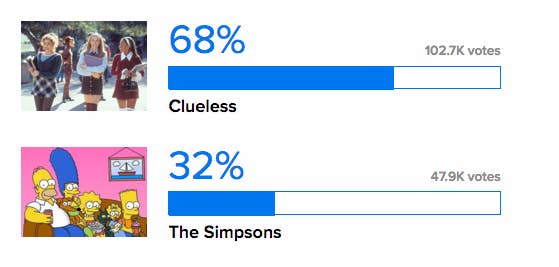 And, unfortunately, not even a retweet from the Backstreet Boys could hold off NSYNC. Does Britney have a better shot in the Elite Eight?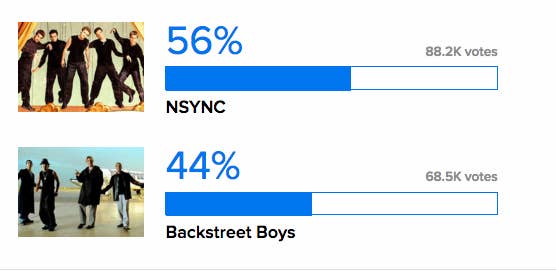 Voting starts now and ends Friday morning at 10 a.m. ET. May the orange VHS tapes be ever in your favor!