Here's something I didn't think I'd ever say — Tom Hanks has been dragged into some rap beef.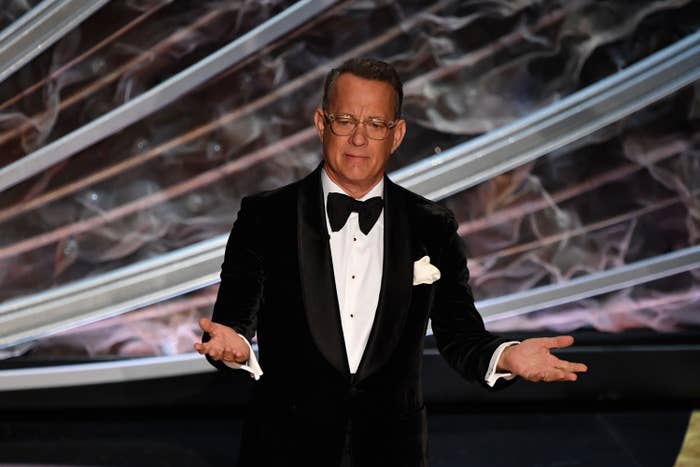 Confused? Don't worry, I've got you! Let's take it back to the beginning...
So! If you don't know who this colourful young man is, his name is Daniel Hernandez, but you probably know him better as Tekashi 6ix9ine.
Back in 2018, Tekashi wound up in court, facing life in prison for racketeering and firearms charges. However, after cooperating with authorities and testifying against fellow members of his former gang, Tekashi was sentenced to two years in prison.
6ix9ine was due to be out of jail at the end of this year. However, due to concerns around the coronavirus pandemic, he was released last month under the condition that he serve the remaining four months of his sentence in home confinement.
Anyway, long story short, Tekashi recently made his return to music and he didn't exactly do it quietly. After changing his bio to "IM BACK AND THEY MAD", he posted a clip of his new video, which has so far been viewed more than 34 million times.
But not everyone is glad to see the return of Tekashi 6ix9ine. Enter Chet Hanks...
For those who haven't yet had the experience of being introduced to Chet, he's the son of acting legend Tom Hanks. He's also known for talking in an accent that's definitely picked up some attention over the years...
Anyway, Chet had ~words~ for Tekashi, and they weren't exactly singing his praises: "I'd rather be broke and be able to go where I like/do as I please than have 100 billion and have to live in hiding with 24/7 security."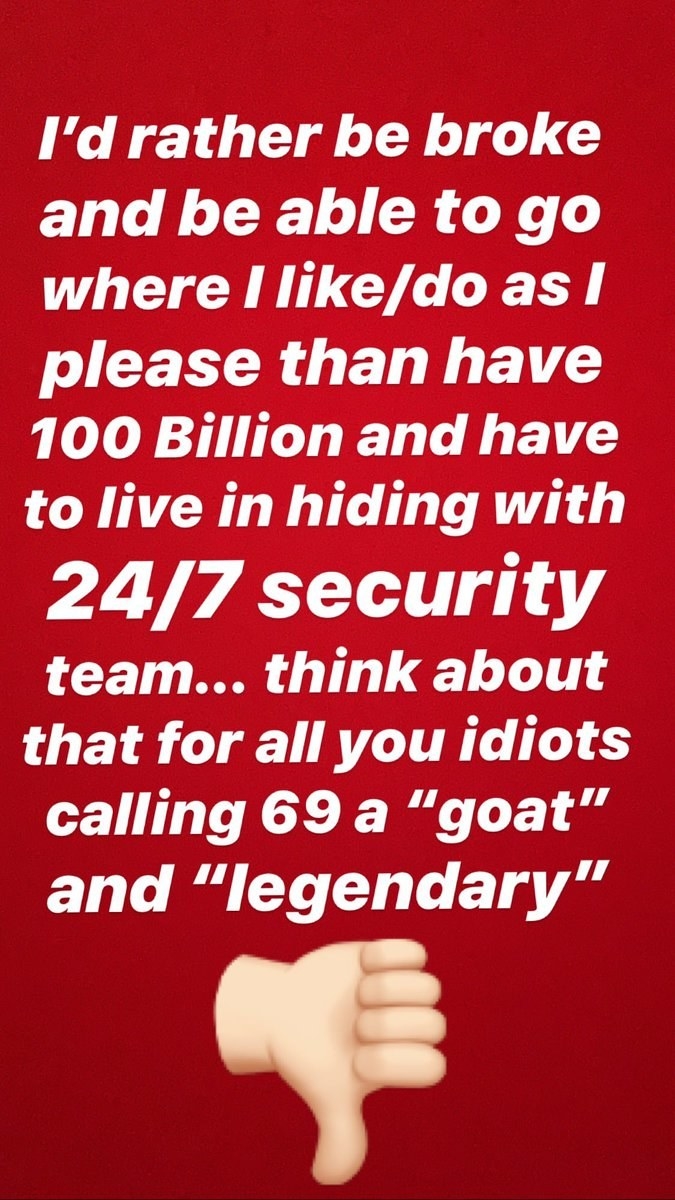 "Don't be fooled by social media, that dude is scared shitless," Chet continued. "He knows he's a marked man for the rest of his life either way."
"All I see is fear," he finished.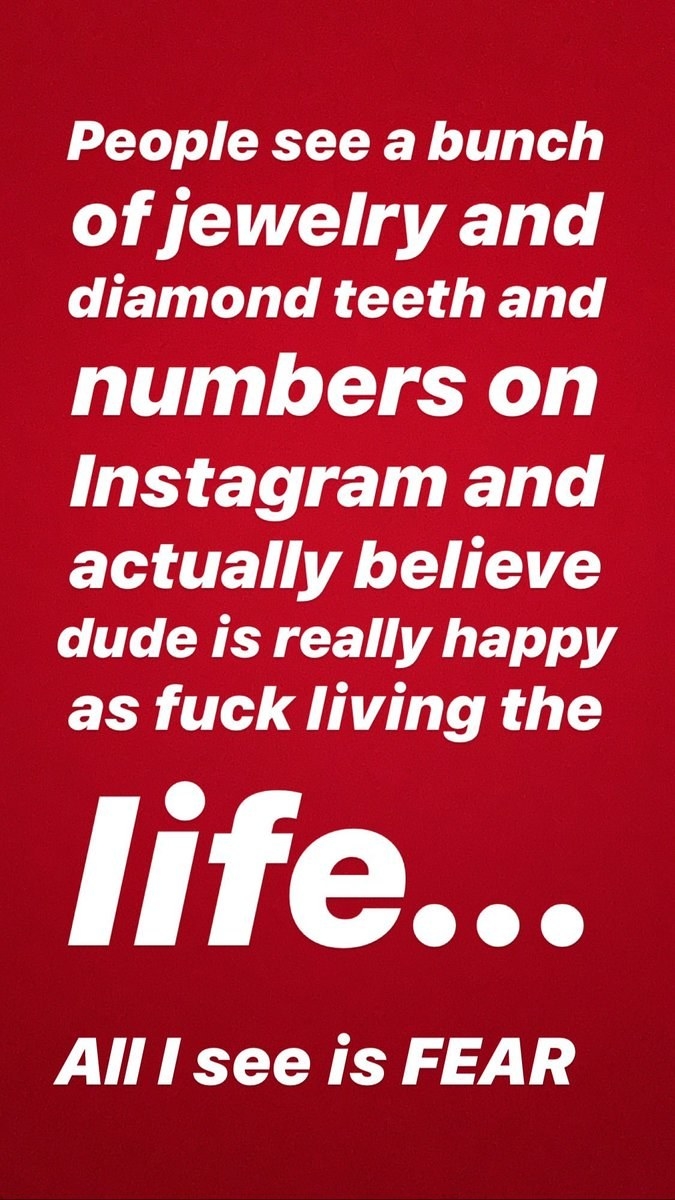 Well, when these screenshots started making the rounds, it wasn't long before Tekashi saw them and jumped into the comments to respond, bringing Tom into the drama and simply saying: "Wishing his dad a speedy recovery."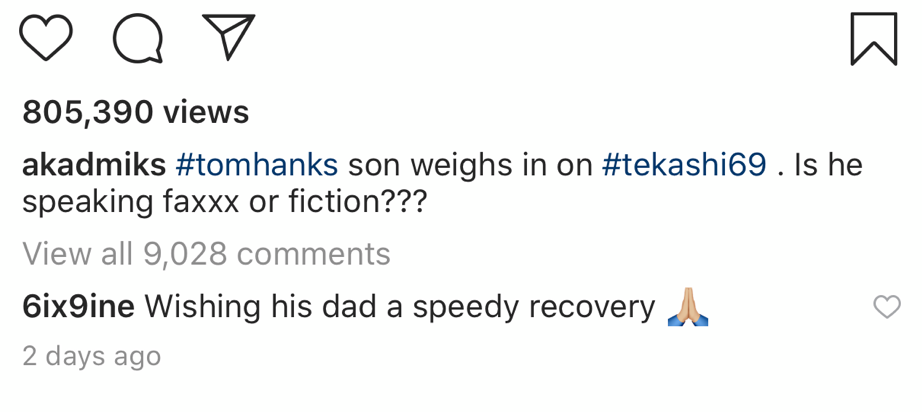 Of course, you'll probably already know that back in March, Tom announced in an Instagram post that he and his wife, Rita Wilson, had tested positive for the coronavirus.
After hunkering down in Australia, where Tom was in the middle of shooting a new movie, the couple flew back to the US. They're now both back in good health, with Tom revealing that his plasma will be used to help treat other coronavirus patients.
Let's hope Tom's name stays out of the beef from now on!