By now you've definitely heard about the Nicki Minaj and Cardi B drama. How could you have possibly missed it?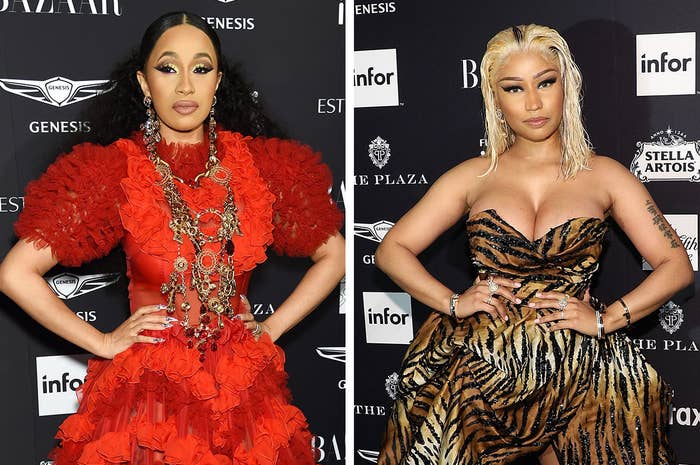 Just to recap, both Nicki and Cardi attended a New York Fashion Week party when things escalated and a fight broke out. Cardi was escorted from the party barefoot (after apparently throwing her high heel in Nicki's direction) and with a large welt on her forehead, allegedly the result of an elbow from one of Nicki's security.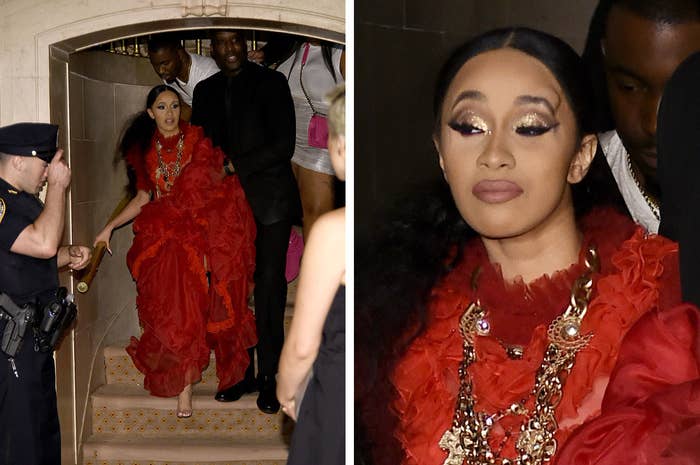 But what do fellow celebs think about the drama...
Kelly Rowland, who attended the same party, called both women talented before refusing to take sides, appointing herself as Switzerland.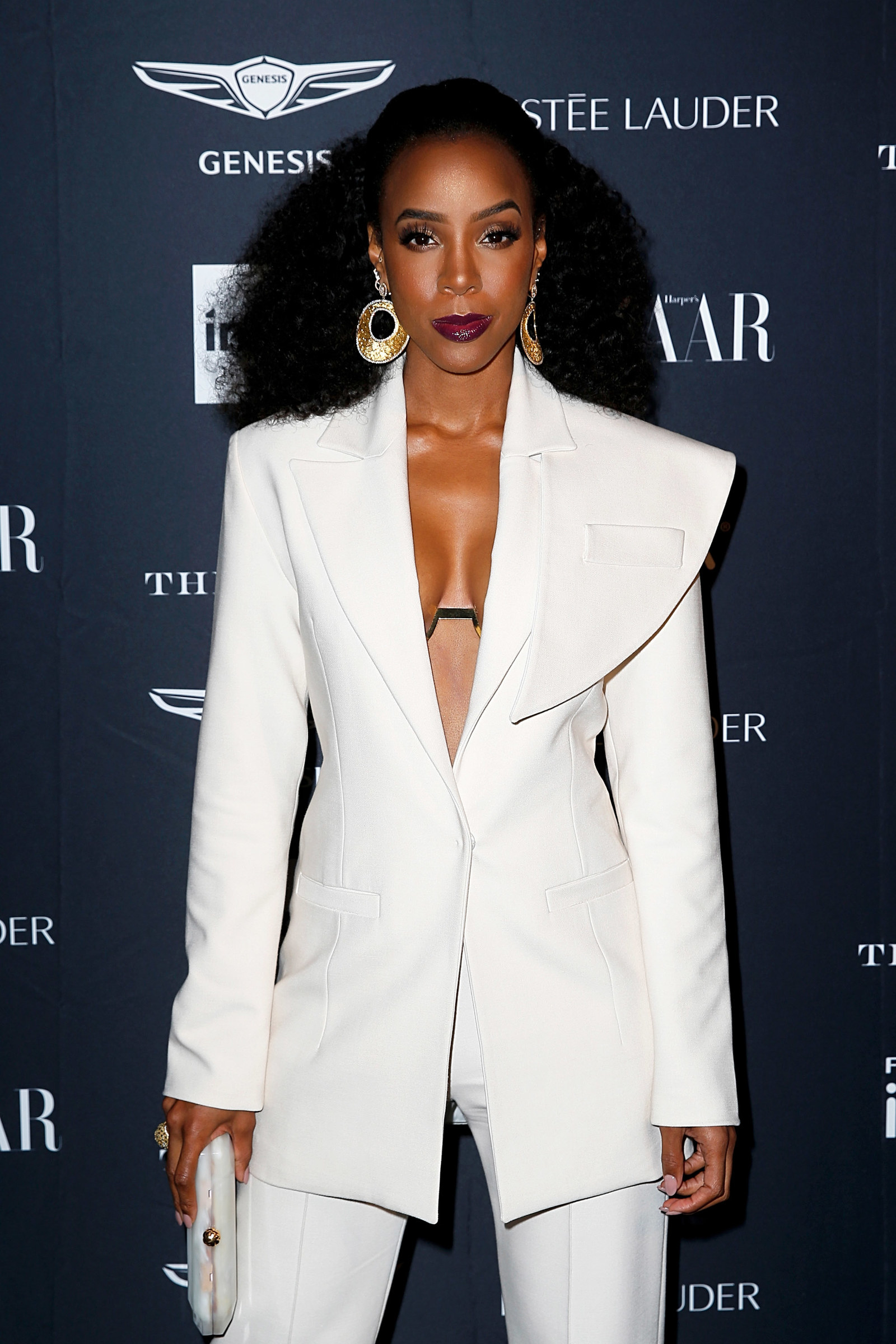 Talking to E! News after the chaos, Kelly said that "in a time where Serena Williams is fighting for equality" women shouldn't be fighting amongst each other as there are "way bigger issues" to address.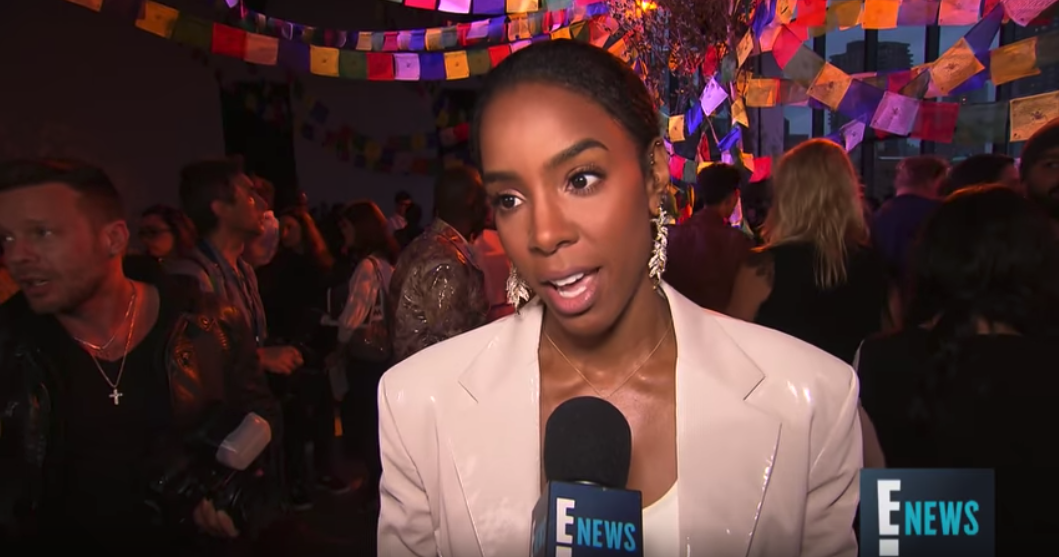 Christina Aguilera, who was performing at the Harper's Bazaar event when the fight broke out, was videoed after the party apparently talking about what went down.
In the video, Christina can be heard referencing a fight, before saying, "She got balls."
Tiffany Haddish, on the other hand, was keeping her mouth zipped, especially after the whole WHO BIT BEYONCÉ drama.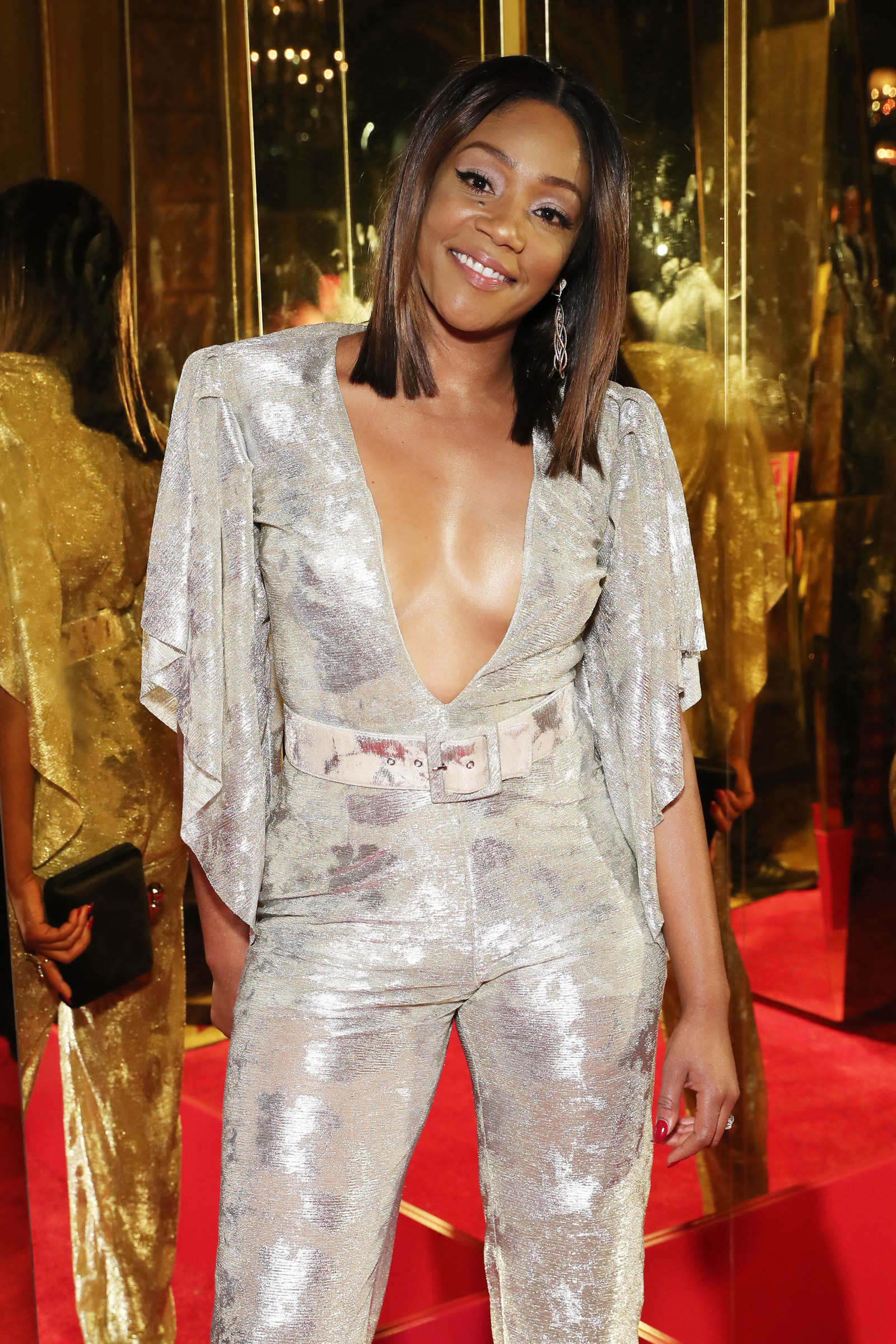 Talking to E! News later in the night, Tiffany said: "I'm hearing things. I don't know nothing about nothing though. I had nothing to do with nothing. I have nothing to say, I ain't spilled no tea."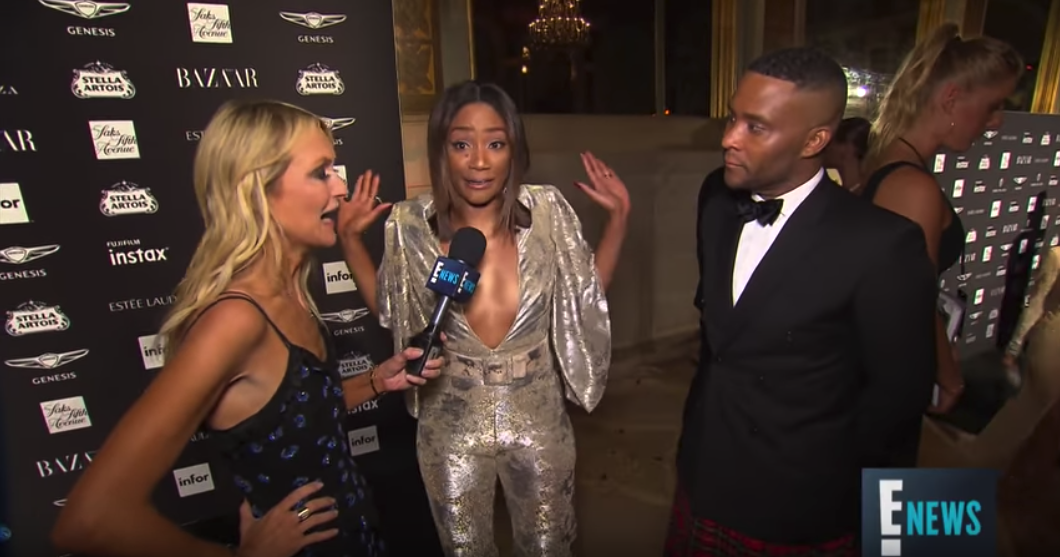 She hilariously concluded: "I hope nobody got bit though."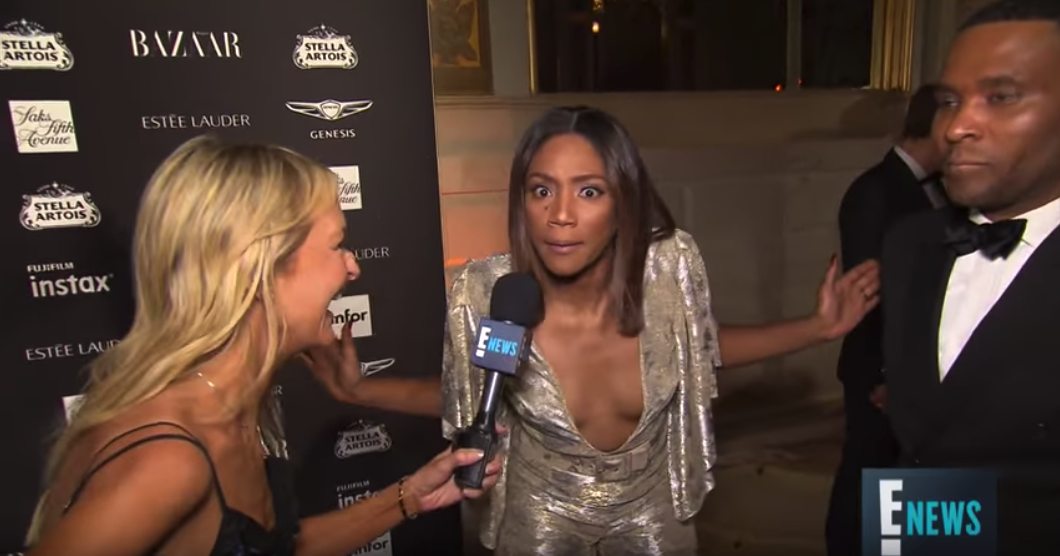 Fellow rapper Azealia Banks appeared to be enjoying the drama way more than some. Upon hearing the news, she jumped on Instagram Live, laugh-shouting: "What's the tea?! The girls are fighting!"
50 Cent reacted to the news of the fight on Twitter, first posting a picture of Cardi being escorted out of the party.

And then posting a picture of Nicki leaving the party and posing for the waiting paps outside.

Caitlyn Jenner didn't directly reference the chaos, but she did put specific emphasis on the word "crazy" when she gave her reaction to the party, possibly alluding to what went down inside.
Model Adriana Lima also stopped to talk to E! News, where she appeared to have no idea what had happened.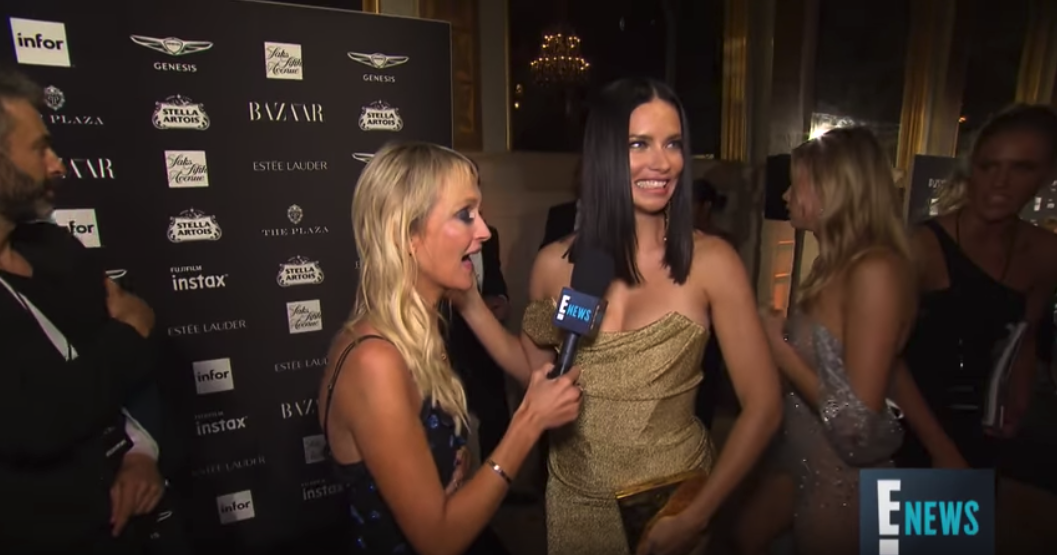 But in a now deleted comment, she did seem to pledge her support under Cardi's Instagram post after the fight.

Tess Holliday called the fight "crazy" before explaining how it all went down.
According to Tess, Christina Aguilera was in the middle of performing "Genie in a Bottle" when the drama turned up a notch and everyone began "losing their minds".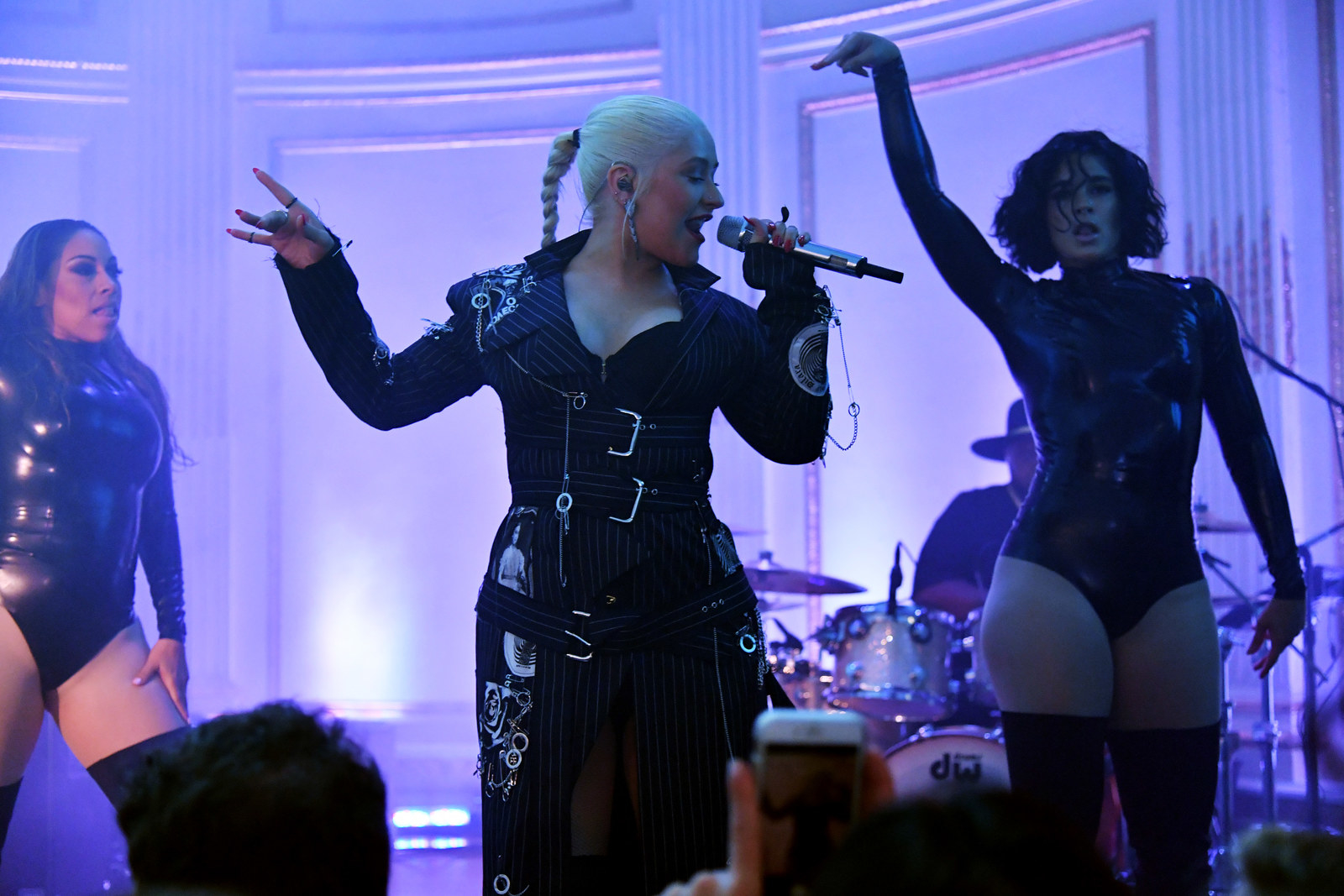 Interestingly, Tess also mentioned Nicki's ex-boyfriend, Meek Mill. Although she didn't say much, Tess did reveal that Meek came up to her publicist afterwards and said: "Yo, did you see that Cardi Nicki fight?"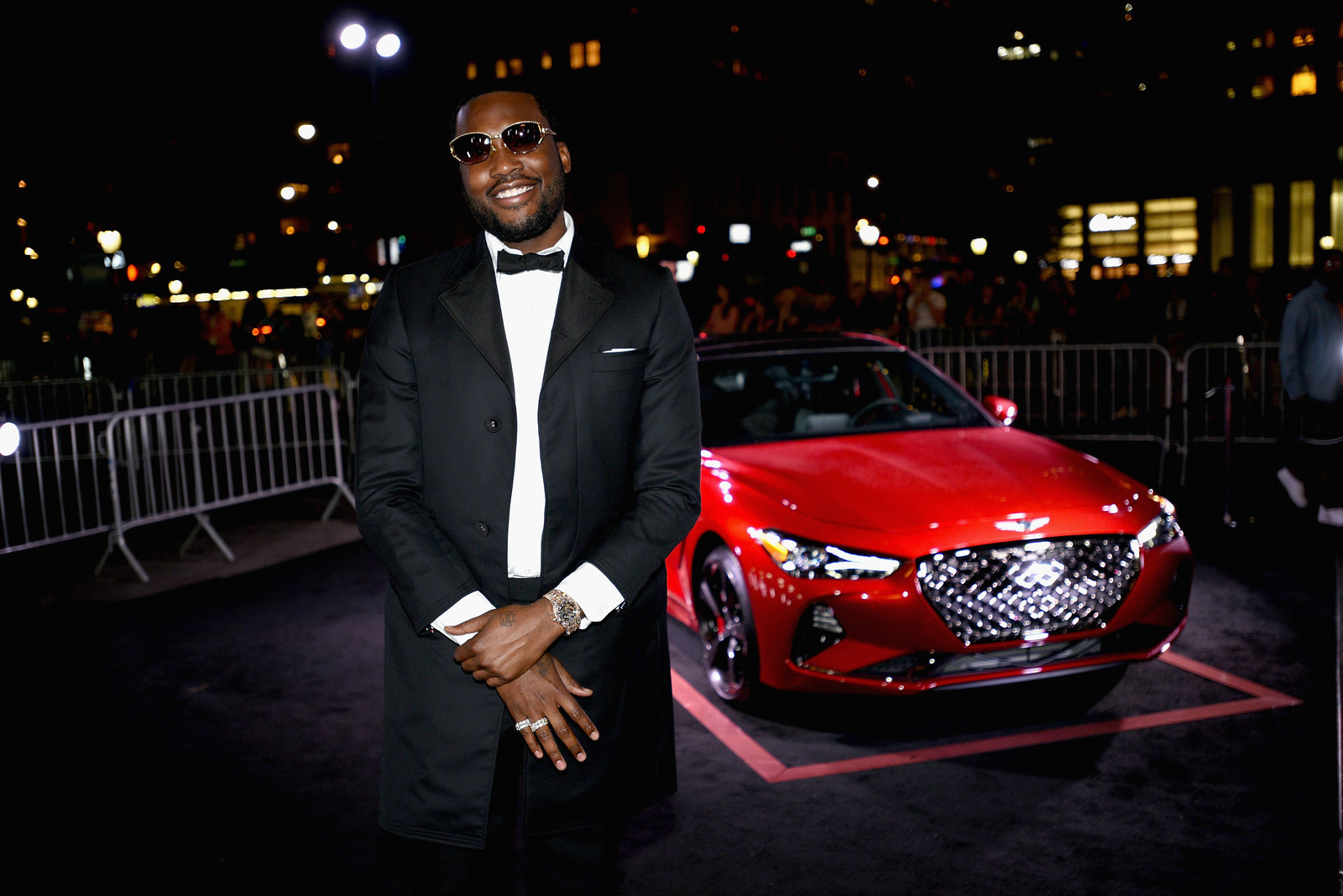 Something tells me this drama isn't over yet.