Kelly Clarkson Brightened Everyone's Day By Revealing That She Had To Pee In Her Toddler's Potty During Self-Isolation
What do you do when you're self-isolating with your family in a small cabin and your plumbing gets frozen by the weather? You improvise, of course!
So, just like the rest of us, celebrities across the world are battening down the hatches and staying indoors in order to prevent the spread of the coronavirus.
Yep, that includes the likes of Cardi B, Ellen DeGeneres, Ariana Grande, Billie Eilish, and Joe Jonas and Sophie Turner, to name a few. Some are coping better than others being cooped up inside, but that's besides the point.
Kelly Clarkson is also bunkering down with her husband and kids, taking some time out at their family ranch. "We're in a little cabin in Montana," she said in a recent Instagram video. "We came here because we knew we'd have time off since all this crazy stuff is happening."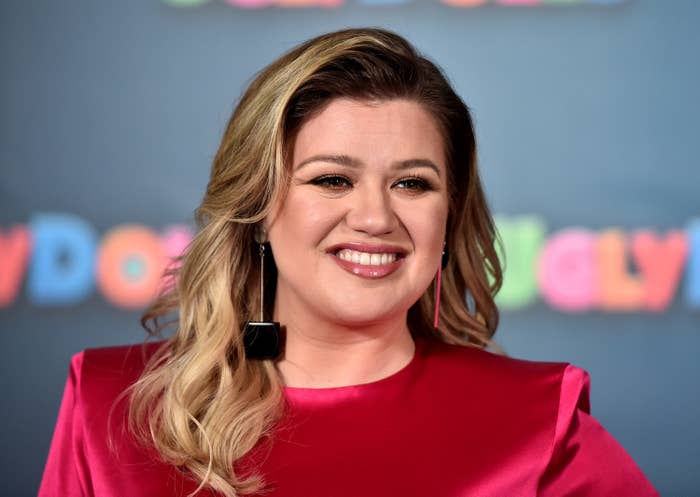 So far, Kelly's self-isolation activities have included some light reading...
Watching movies...
Helping her kids dress up...
Working out, which I absolutely cannot relate to at all...
And, of course, some singing in the bathroom when the kids are finally asleep.
However, not everything has been going according to plan...
It turns out that it's apparently pretty damn cold in Montana right now. A quick search told me that recent temperatures have dipped below freezing. In fact, on Friday, temperatures reached a low of –11°C (or about 12°F).

Well, the cold weather froze the plumbing in Kelly's cabin, which sounds like an absolute nightmare if you ask me. So, when she needed to pee, Kelly had to get inventive, and there was only one thing at hand — her toddler's potty!
"And just like that I have no pride or shame!" Kelly joked. "Each day brings something I thought I'd never do."