People Are Praising JoJo Siwa After She Removed Her Bow And Let Her Hair Down Following Negative Comments To "Act Her Age"
"Why did I literally think you just slept in a ponytail and sparkles?"
JoJo Siwa hasn't been shy about responding to haters and trolls over the last couple of weeks. In fact, she seems to be treating it as some kind of part-time hobby to keep her busy during quarantine!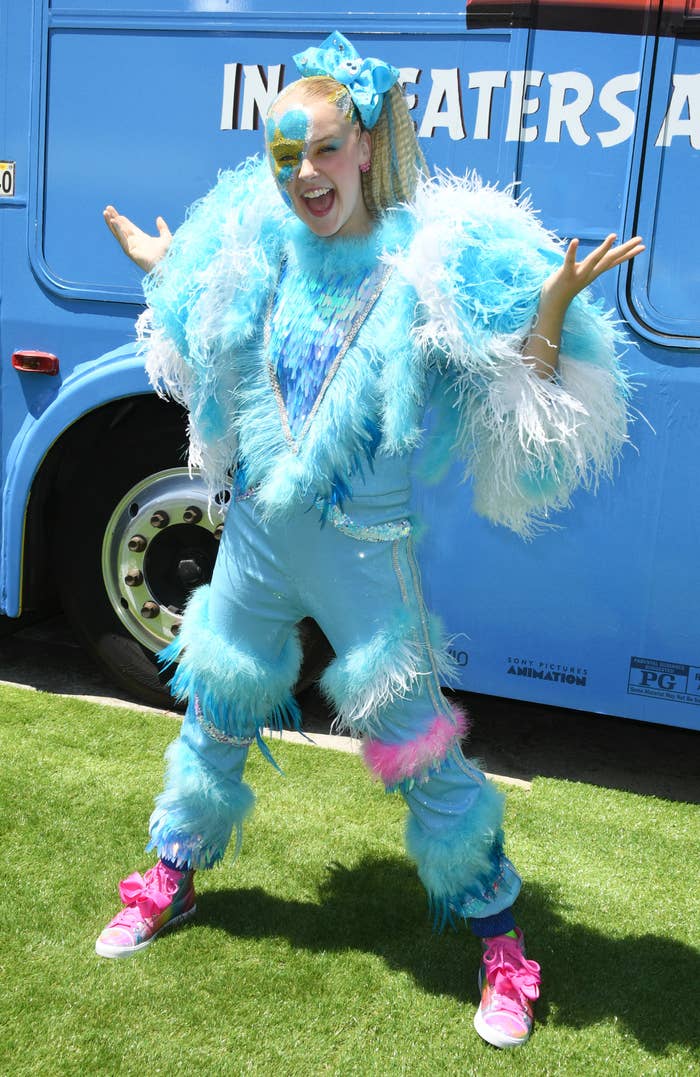 In case you missed it, at the end of April JoJo jumped on TikTok to address comments that said she needed to "act her age" and compared her to fellow social media star, Charli D'Amelio.
"I ain't tryna be cool like you," JoJo casually mimed in a TikTok video. To make it clear who exactly she was responding to, JoJo captioned the video: "'She's older than Charli' is my personal favorite comment I get."
Then, a couple of days later, JoJo decided to address comments that said she'd been changing her appearance in order to look more mature.
"Recently, I've shown myself looking different. Not the classic rainbow, sparkles, and side ponytail with a JoJo bow," she wrote, referencing a video where she'd shown off her naturally wavy hair.
"I've been hated on for years for dressing 'young' and acting 'childish'," she continued. "People think this is me 'changing'...LOL NOPE! I love who I am! This is just me at night or in the morning!"
Well, after all that drama, it looks like JoJo is continuing to do whatever makes her happy and ignoring other people's opinions, uploading a new video where she took out her iconic bow and let her hair down.
"It's my birthday tomorrow!" the now 17-year-old excitedly captioned the video, which has now been viewed more than 16 million times in only a matter of hours.
The comments were full of praise, with people wondering if JoJo would continue trying out "different styles" after her birthday.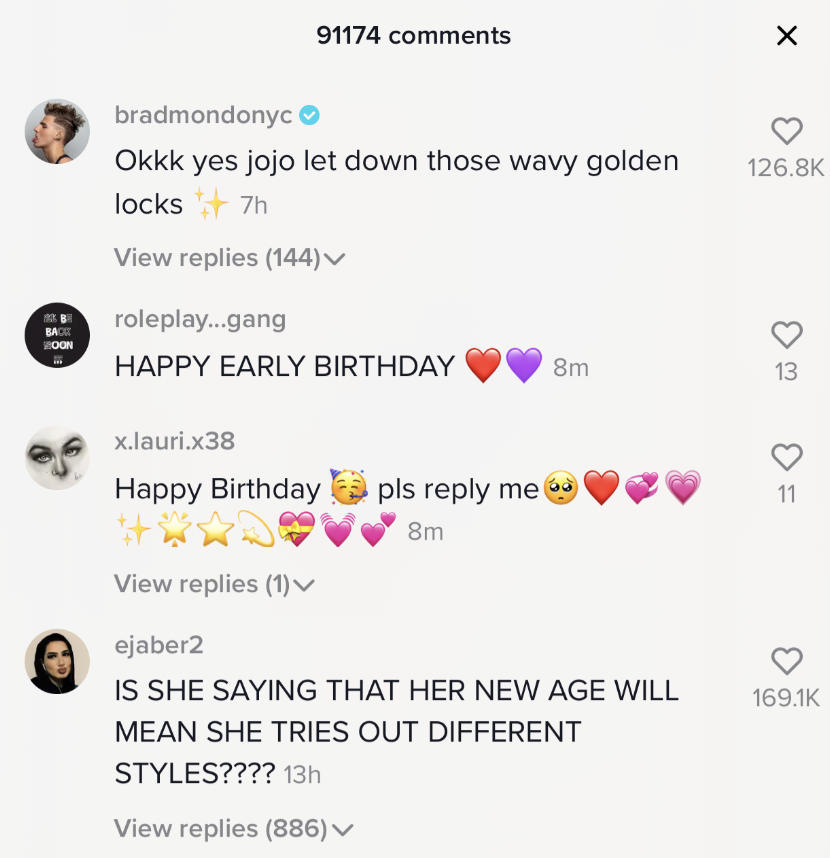 When one person said they thought she "just slept in a ponytail and sparkles", JoJo joked that of course she does!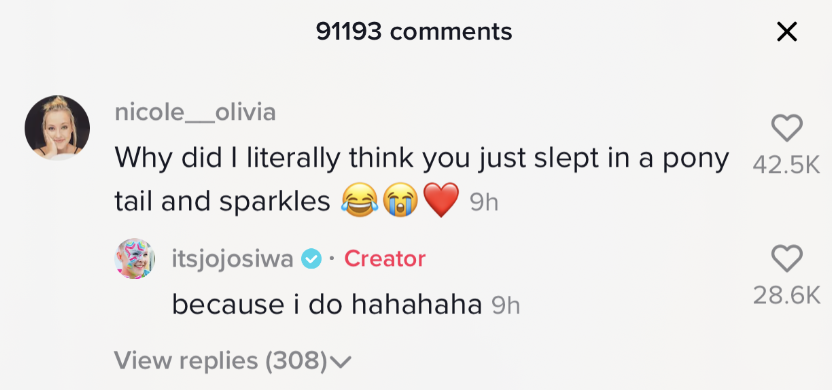 Although the more ~natural~ look is pretty different to what people are used to seeing of JoJo, this isn't the first time that the teenager has taken out her staple bow.
After being dared to "dress normal for a day" back in April, JoJo posted a brief glimpse of herself without the sparkles, glitter and hair accessories. The "historic moment" was watched by millions and had basically everybody losing their minds.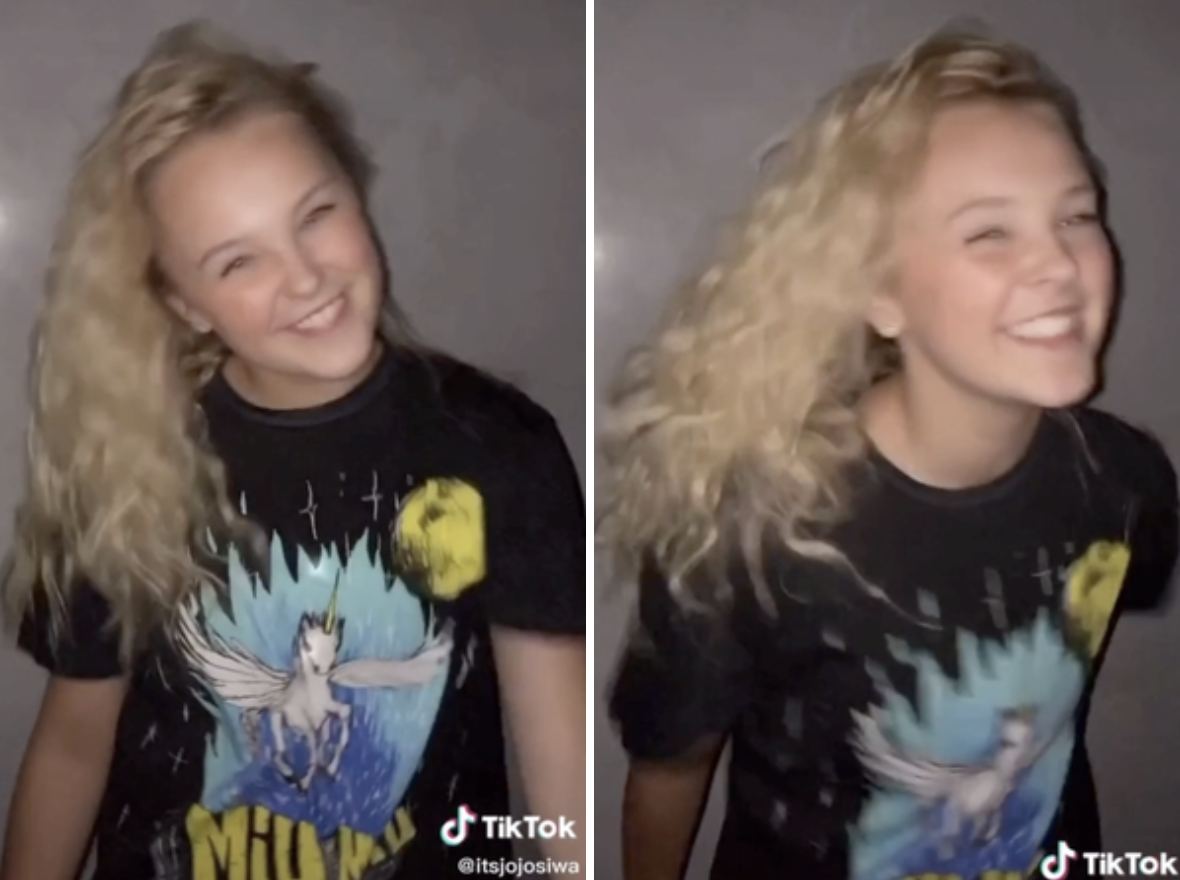 Who knew a simple bow could have so much impact?! I guess when you sell more than 80 million of them and become rich, you get to dress however you damn well please!