She's the 16-year-old YouTube personality who's known for her bubbly videos and colorful style, including lots of hair bows and glittery pieces.
She took to TikTok to address critics who tell her to "act her age," by lip-synching the lyrics to "Boss Bitch" by Doja Cat:
"I ain't tryna be cool like you," she lip-synced.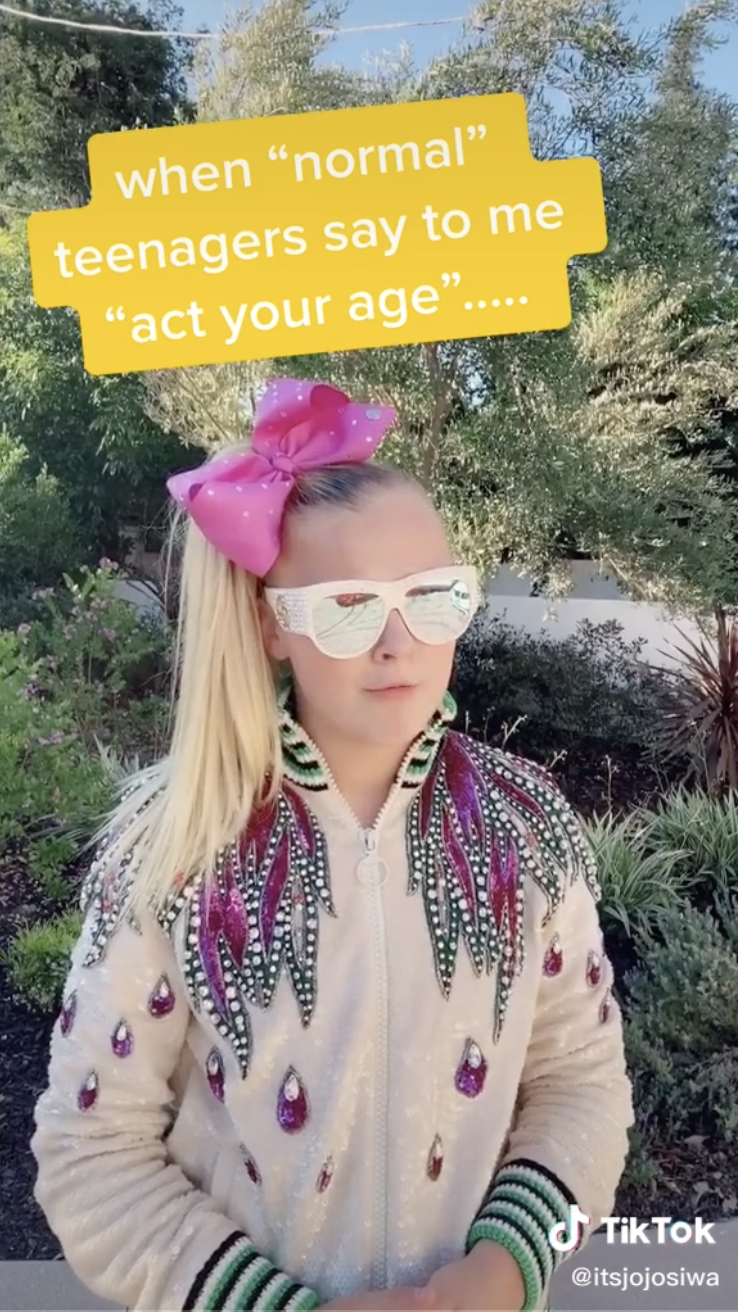 "'She's older than Charli [D'Amelio]' is my personal favorite comment I get," she captioned the video, which currently has 2.1 million views.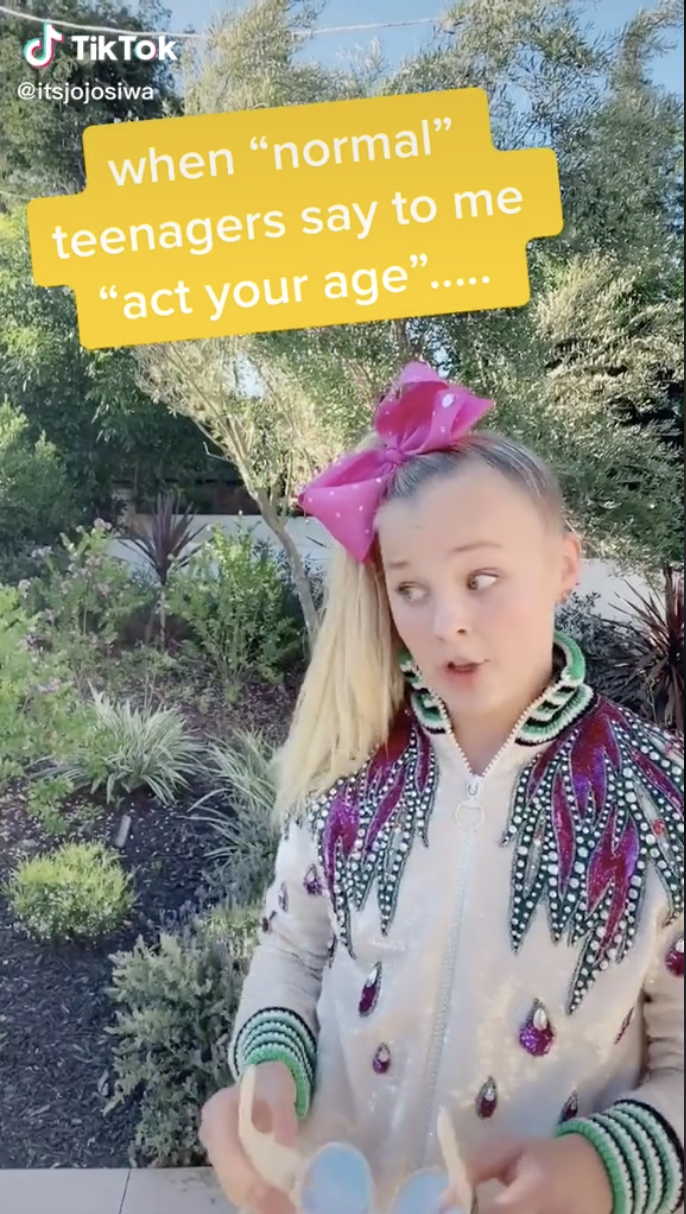 It's true: JoJo is older than fellow TikTok star Charli, who is 15, soon to be 16.
Personally, I think JoJo's clapback was pretty funny and clever. I love a good clapback.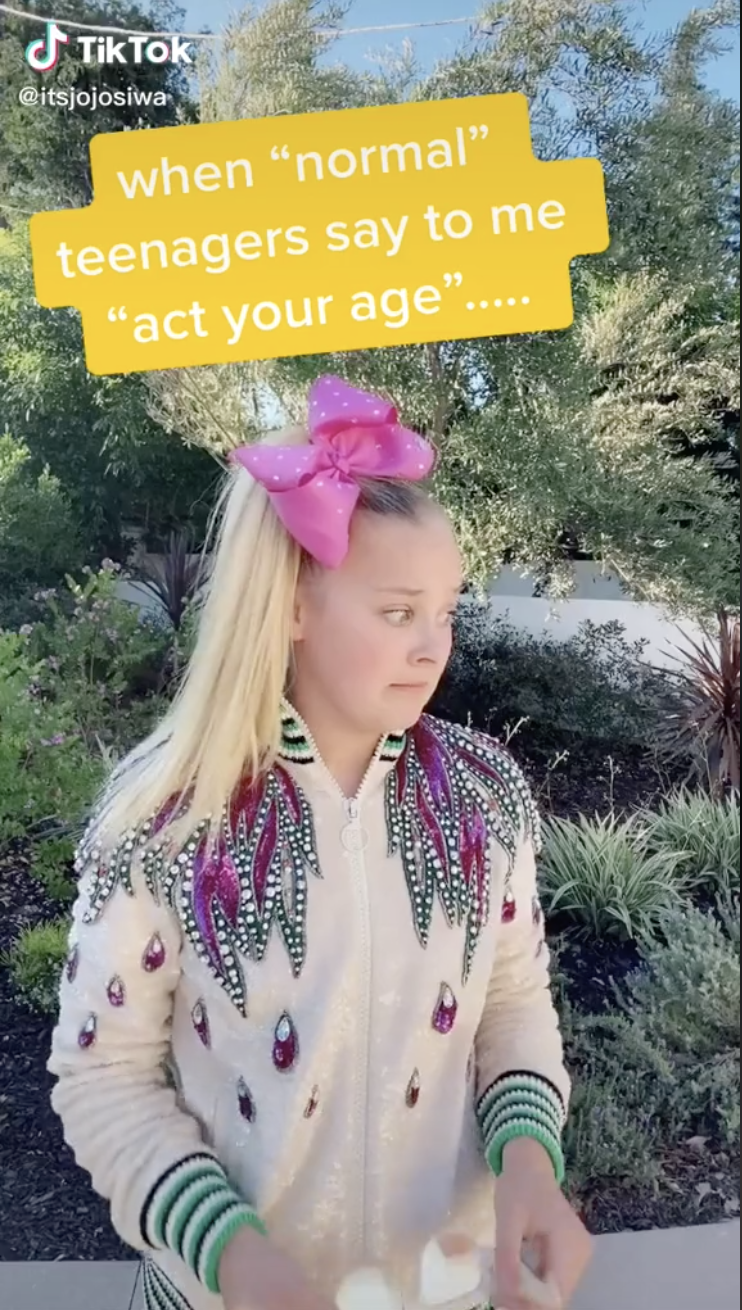 Live and let live, I say.
What do you think about people telling JoJo to "act her age"? Tell me in the comments!