JoJo Siwa wants to set the record straight.
The 16-year-old YouTuber and dancer recently defended herself after being accused of "changing" her looks on TikTok to look more mature.
In a TikTok, JoJo explained why she has been showing more of her natural side lately, aka not wearing her signature hair bows and glittery attire on the app: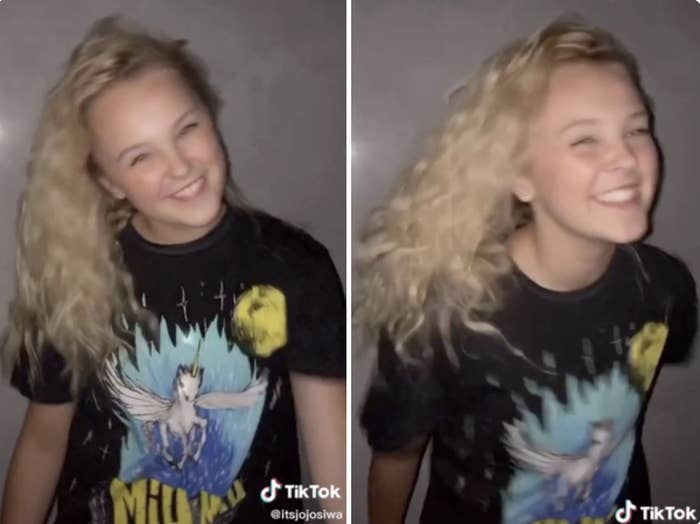 "Recently, I've shown myself looking different. Not the classic rainbow, sparkles, and side ponytail with a JoJo bow," she wrote.
"I've been hated on for years for dressing 'young' and acting 'childish'," she continued.
"People think this is me 'changing'...," she wrote, with a shrug.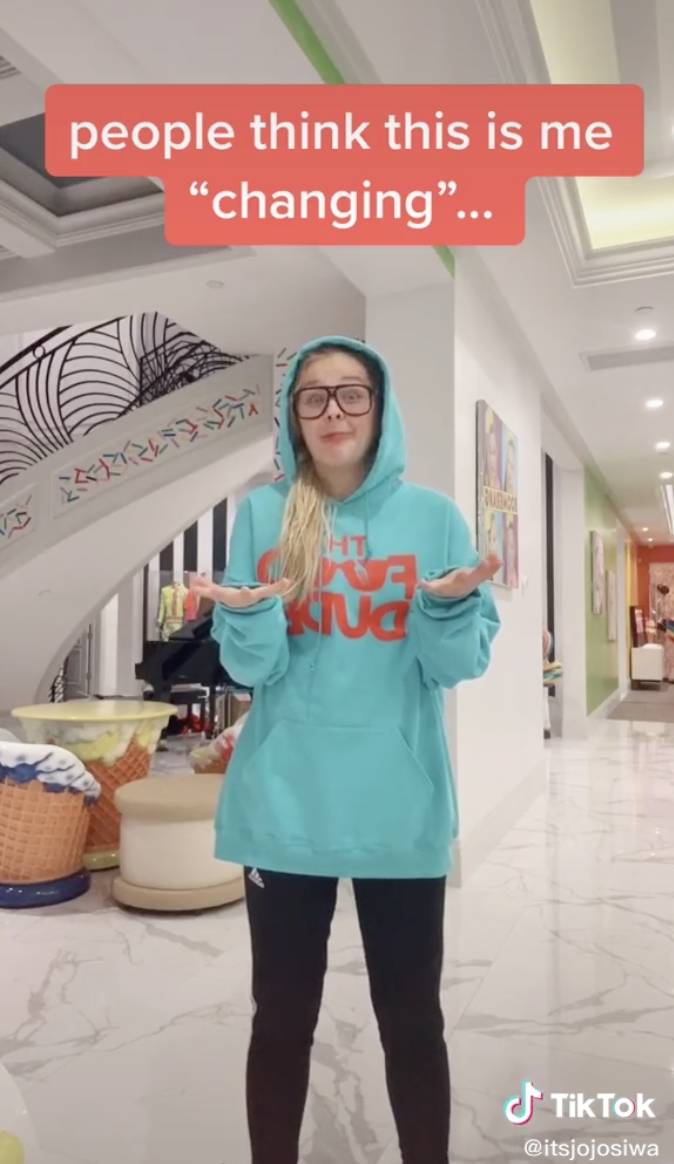 "LOL, NOPE!" she clarified. "I love who I am! This is just me at night or in the morning!"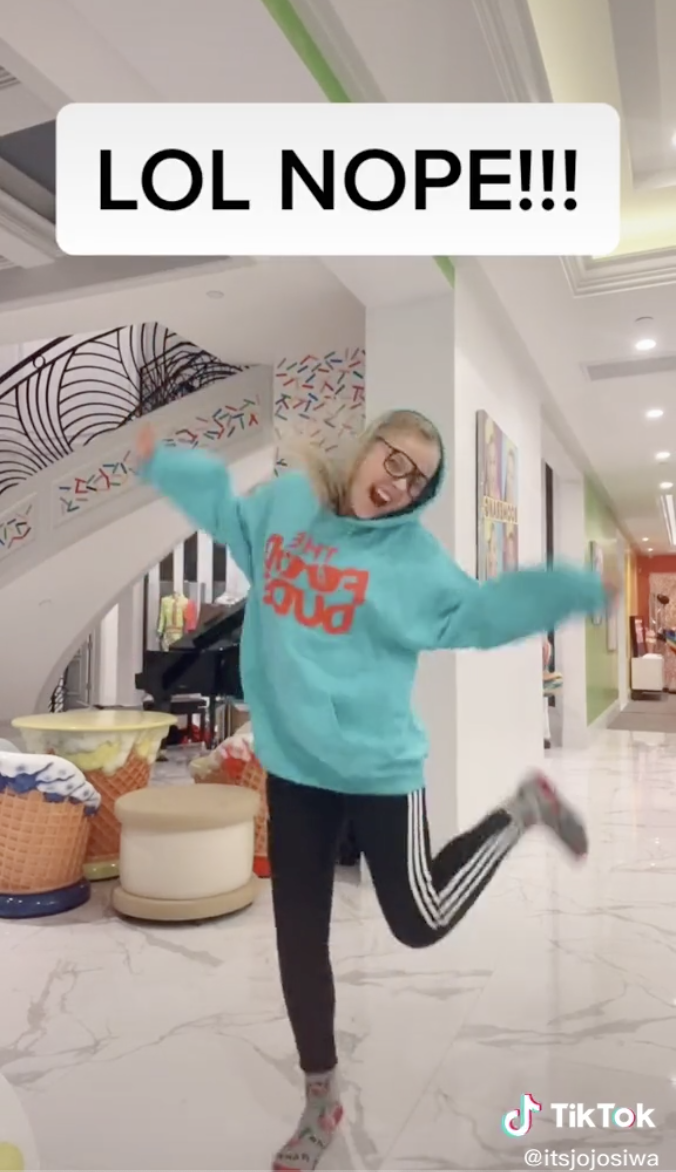 The video, which she called a "PSA," came just days after JoJo addressed criticism that she needs to "act her age."
"I ain't tryna be cool like you," she lip-synched in a TikTok video along to Doja Cat's song, "Boss Bitch":
JoJo concluded her latest TikTok writing, "If you yell at me I'm gonna cry, but if you hate on me, I'm gonna laugh." So there's that. Let JoJo live, y'all.