Award Season is rumbling on and Sunday night saw the Screen Actors Guild handing out statues to the best in film and television.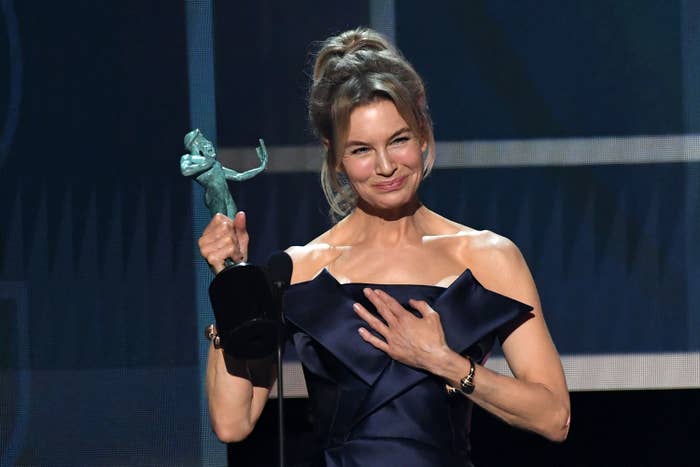 Also taking home fancy statues were Hollywood royalty Jennifer Aniston and Brad Pitt, who scooped awards for their roles in The Morning Show and Once Upon A Time In Hollywood respectively.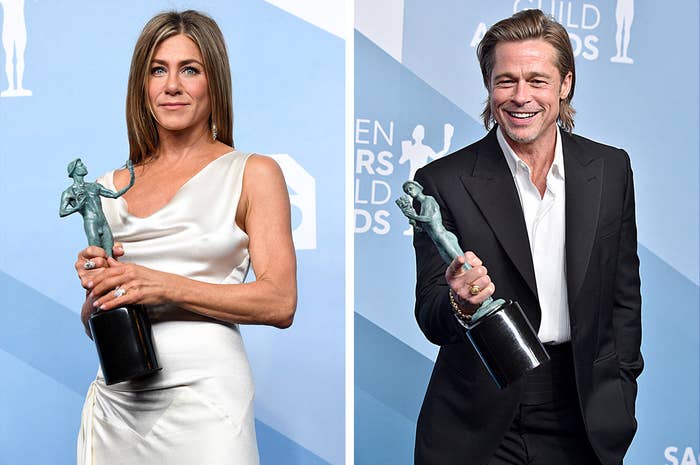 Both just happened to win their awards one after the other, which meant that the former golden couple ended up being pictured together for the first time in over a decade.
As Jen went up to accept her award for Female Actor in a Drama Series, Brad was seen backstage watching in wonder.
And when Jennifer appeared backstage, the pair reunited in front of the cameras.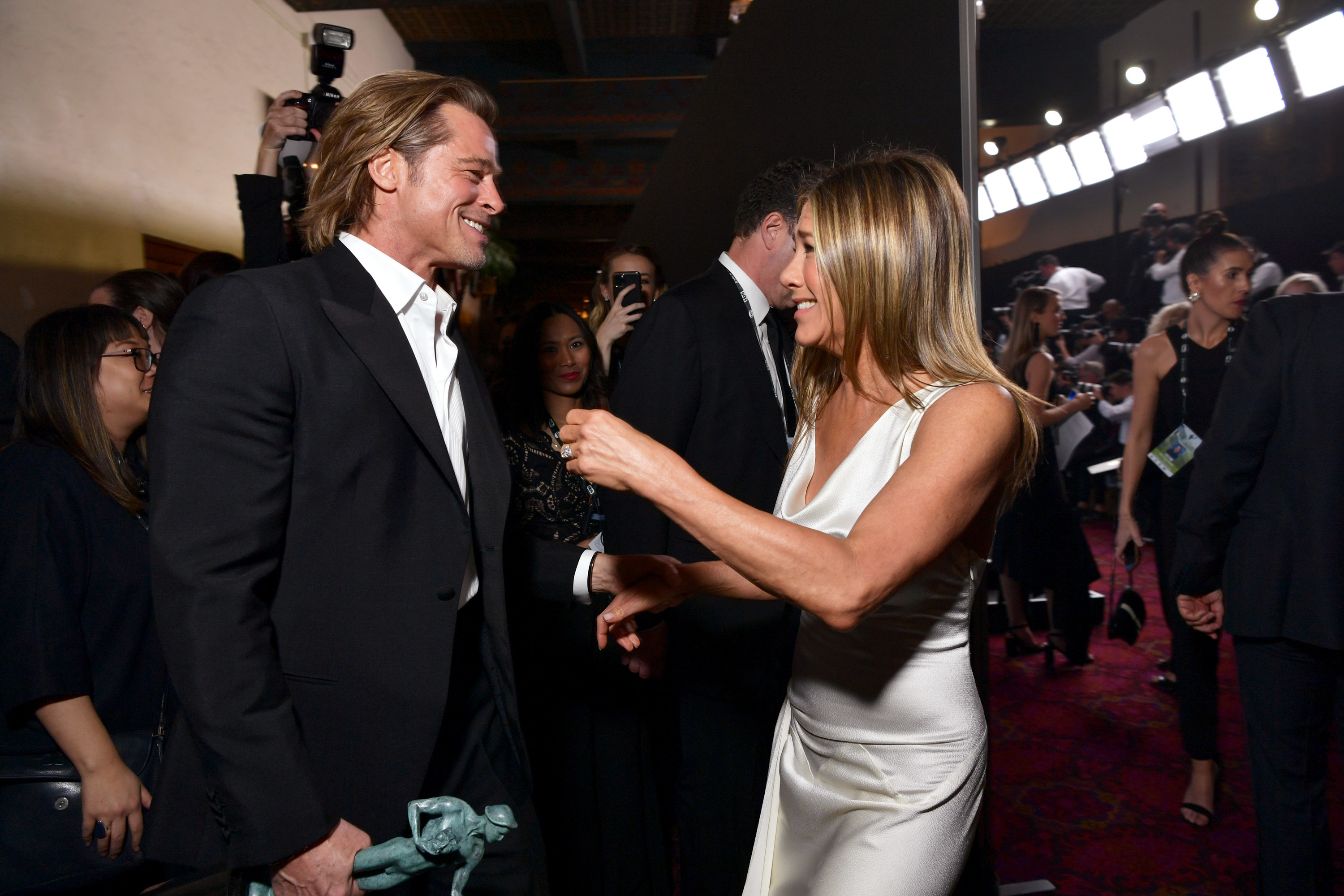 How do I get this framed and hung up in my living room?
It's too early in the week for me to be overcome with this much emotion.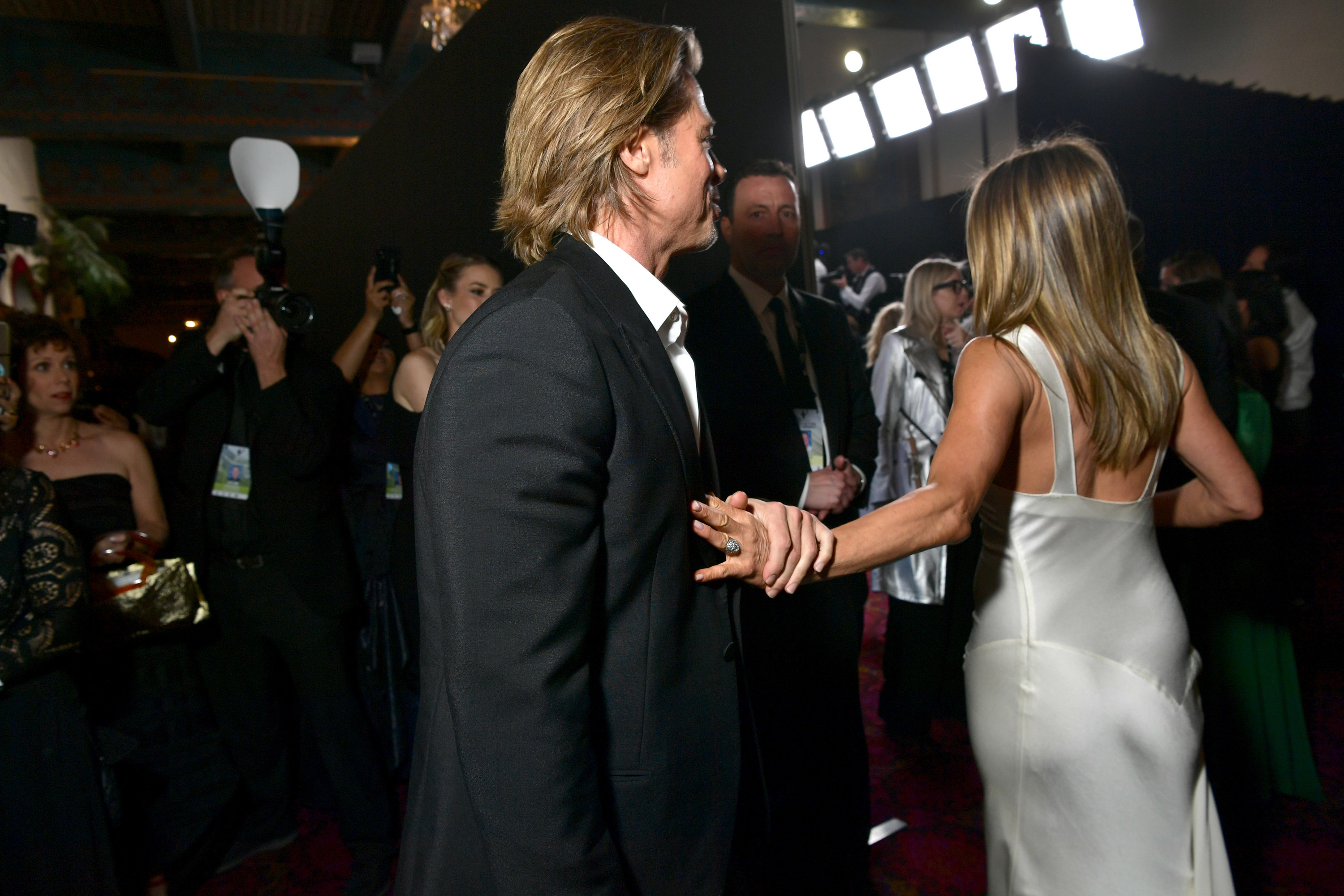 Of course, because celebrities are actually just like us but, you know, richer, they reacted exactly the same way we did. Basically, they lost their collective minds.
But, interestingly, mutual friend and fellow icon Courteney Cox appeared to be a fan of the reunion as well, sneakily liking all of the pictures appearing on Instagram.

And when I say all of the pictures, I mean every single one.

She couldn't get enough!

As for Jen and Brad, the pair are definitely aware of the buzz surrounding their interactions during this award season cycle. In fact, when asked about it on the red carpet, JenAn called it "hysterical".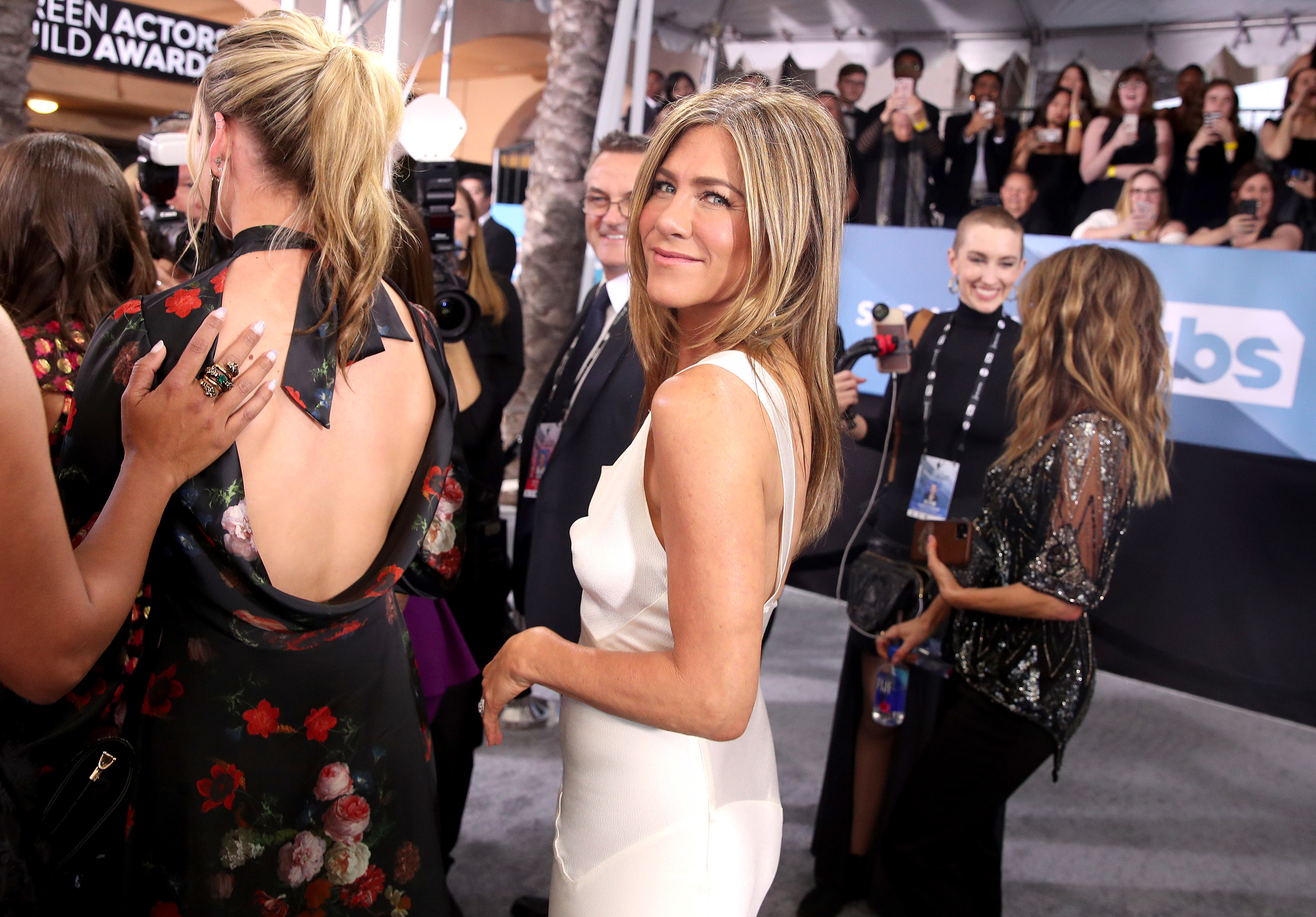 This isn't the first time that people have got excited over a reunion between the pair — they actually reconciled early last year, with Jen inviting her ex-husband to her 50th birthday party.