A lot of awards were given out at the 2020 Screen Actors Guild Awards, but really, there was one true winner of the evening: Brad Pitt. Like at the Golden Globes, the actor took home an award for his role in Once Upon a Time in Hollywood, and his acceptance speech was a highlight of the evening.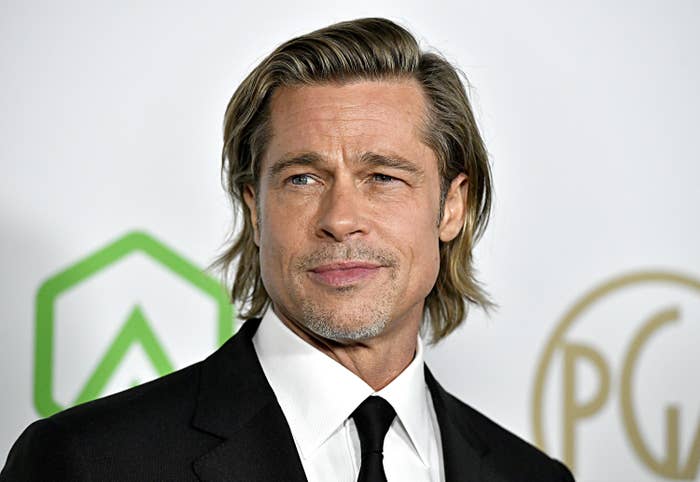 By now, Brad fully understands that the thing we love to hear him talk about most is his love life, and he didn't miss the opportunity to joke about it in his speech.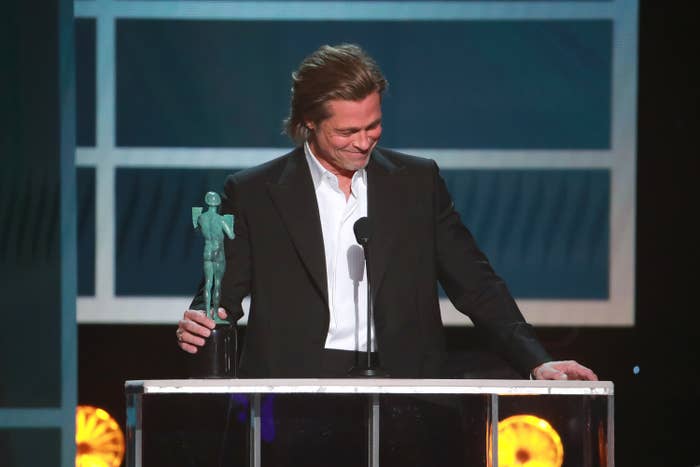 "I have to add this to my Tinder profile," he said when he went up onstage to claim his award.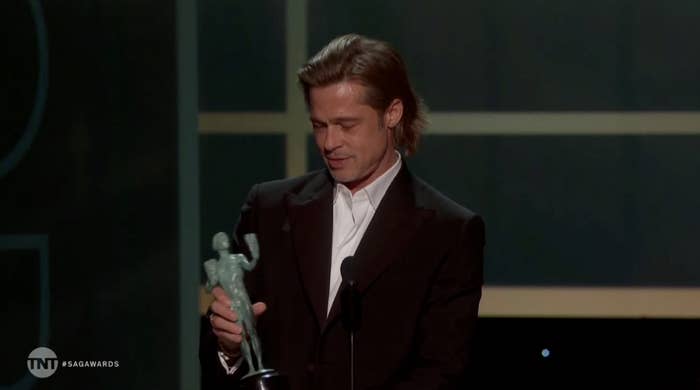 Yeah, Brad was probably just joking, but STILL, there is hope for us all.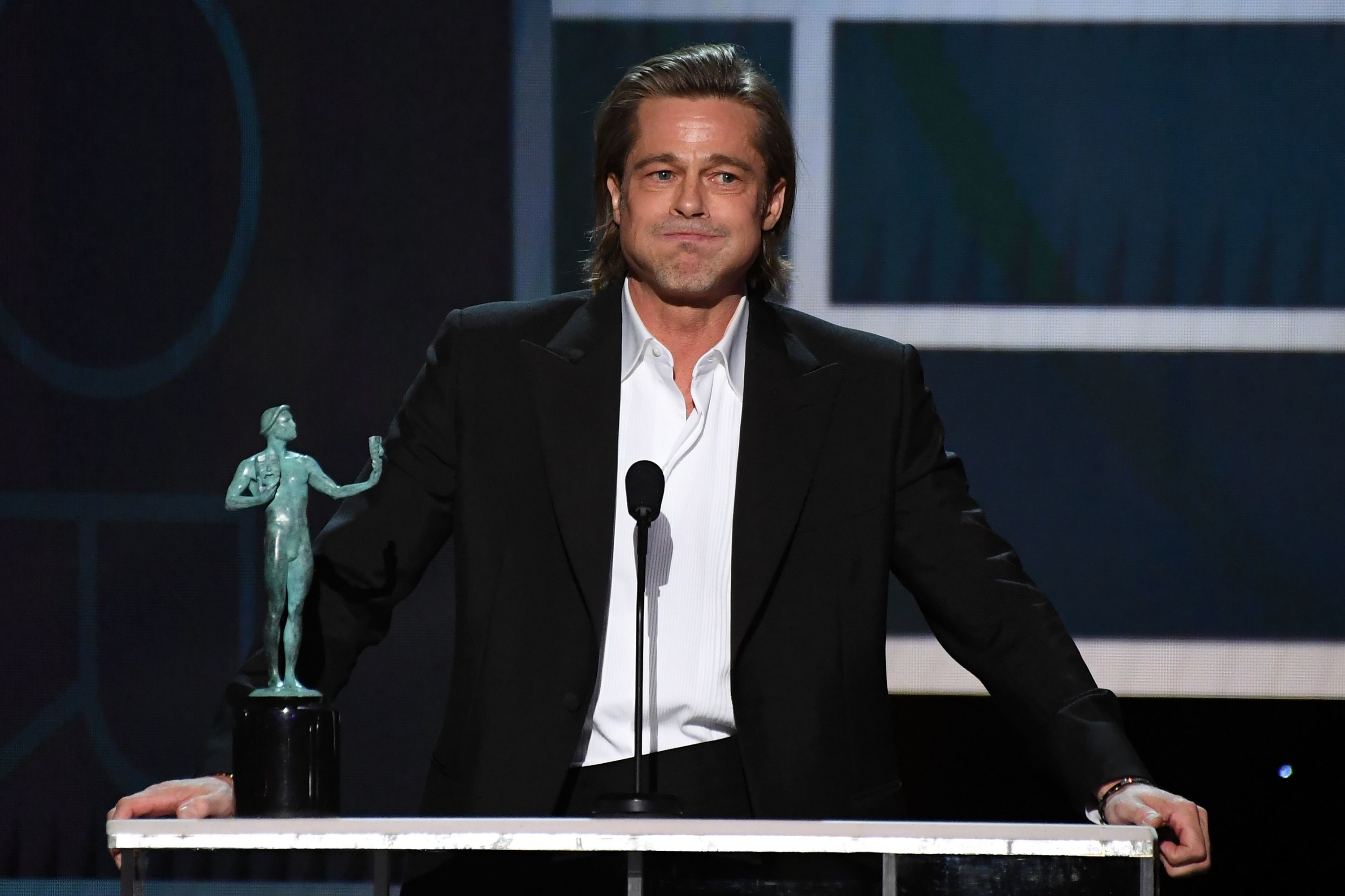 Brad's stand-up routine didn't end there. He proceeded to thank "Leo [DiCaprio], Margot Robbie, Margot Robbie's feet, Margaret Qualley's feet, Dakota Fanning's feet."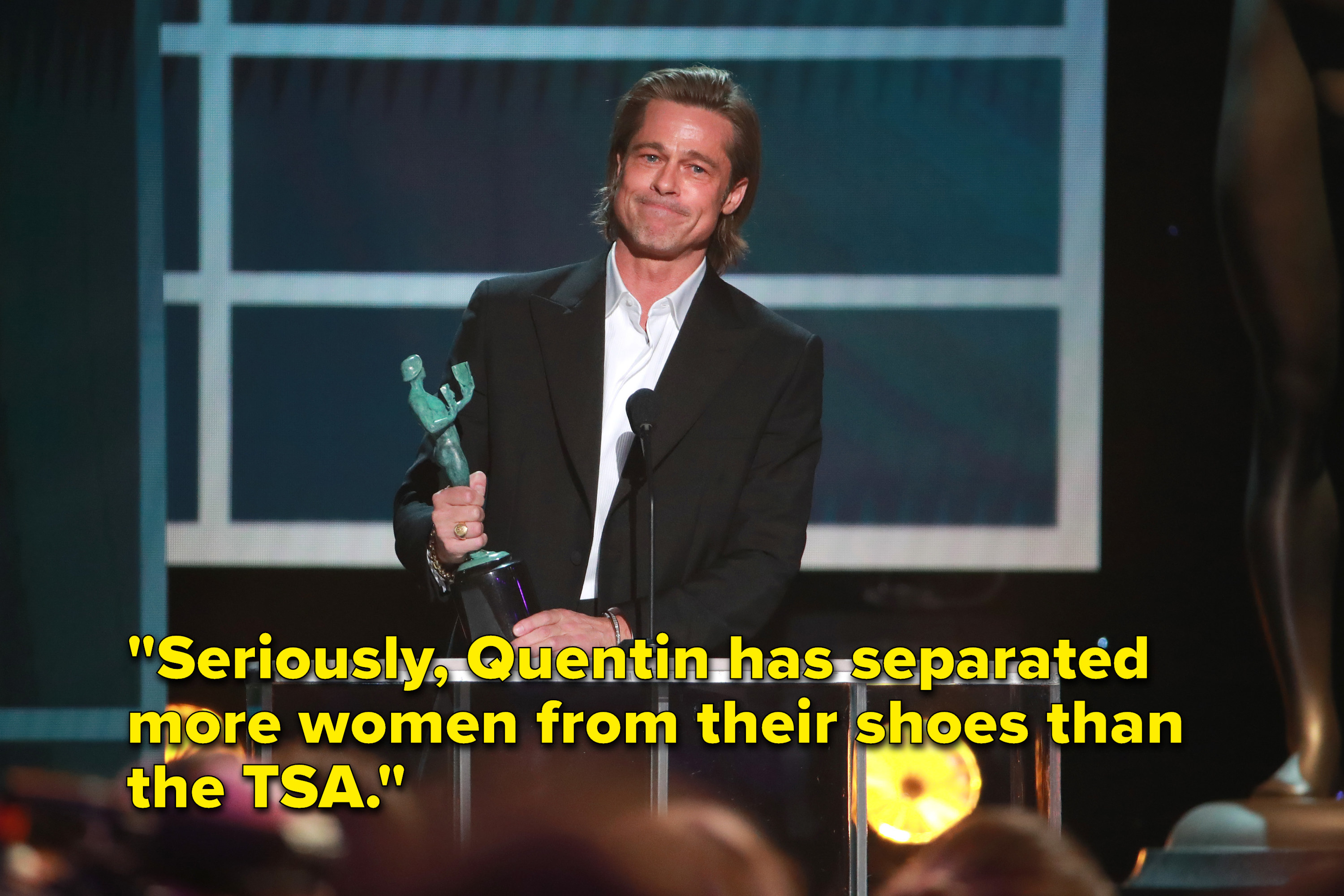 Margot was absolutely loving this.
But the biggest laugh of his speech was when he joked about his pending divorce from Angelina Jolie, commenting on the parallel between his life and his Once Upon a Time in Hollywood character's life.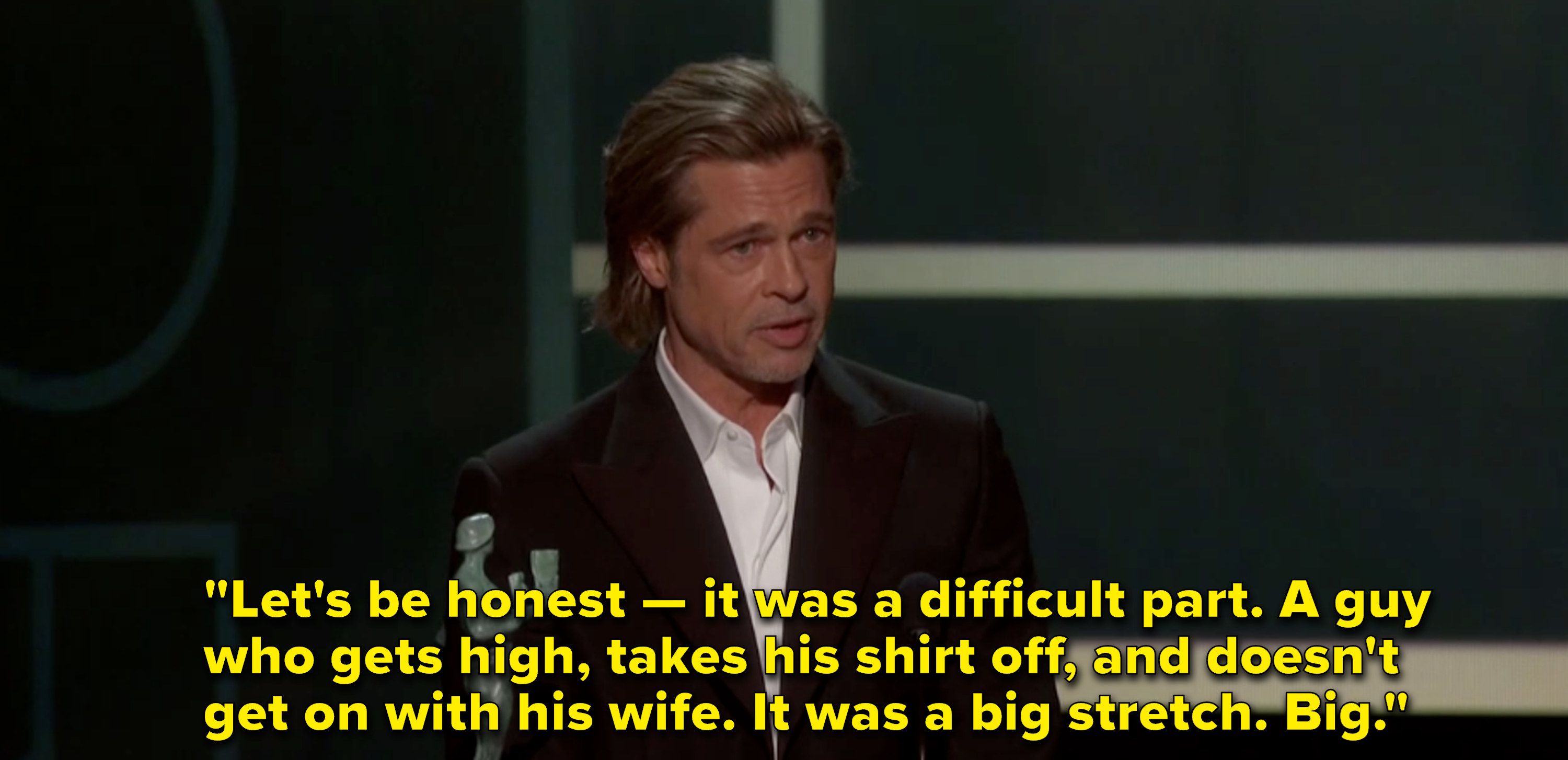 Even Brad couldn't help but laugh.
And yeah, you know the show's producers cut to Jennifer Aniston's reaction.
All in all, Brad is really thriving right now.
Every awards show would be better with an acceptance speech from Brad, TBH.