2.
A-Rod took selfies in the background while J.Lo took glamour shots.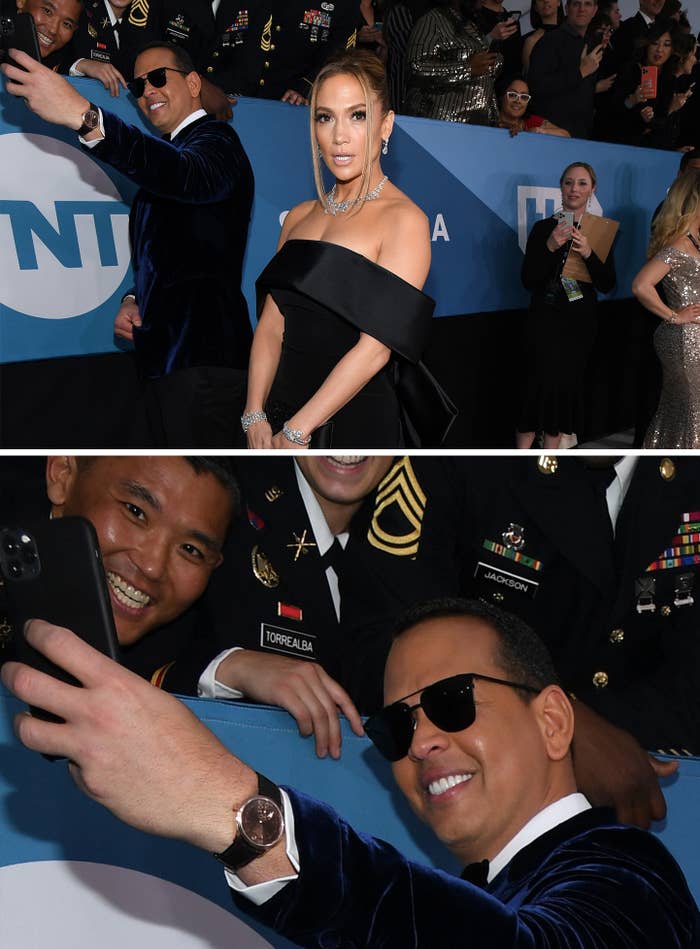 5.
Director Bong Joon-ho recorded his Parasite cast onstage as they accepted the award for Outstanding Performance by a Cast.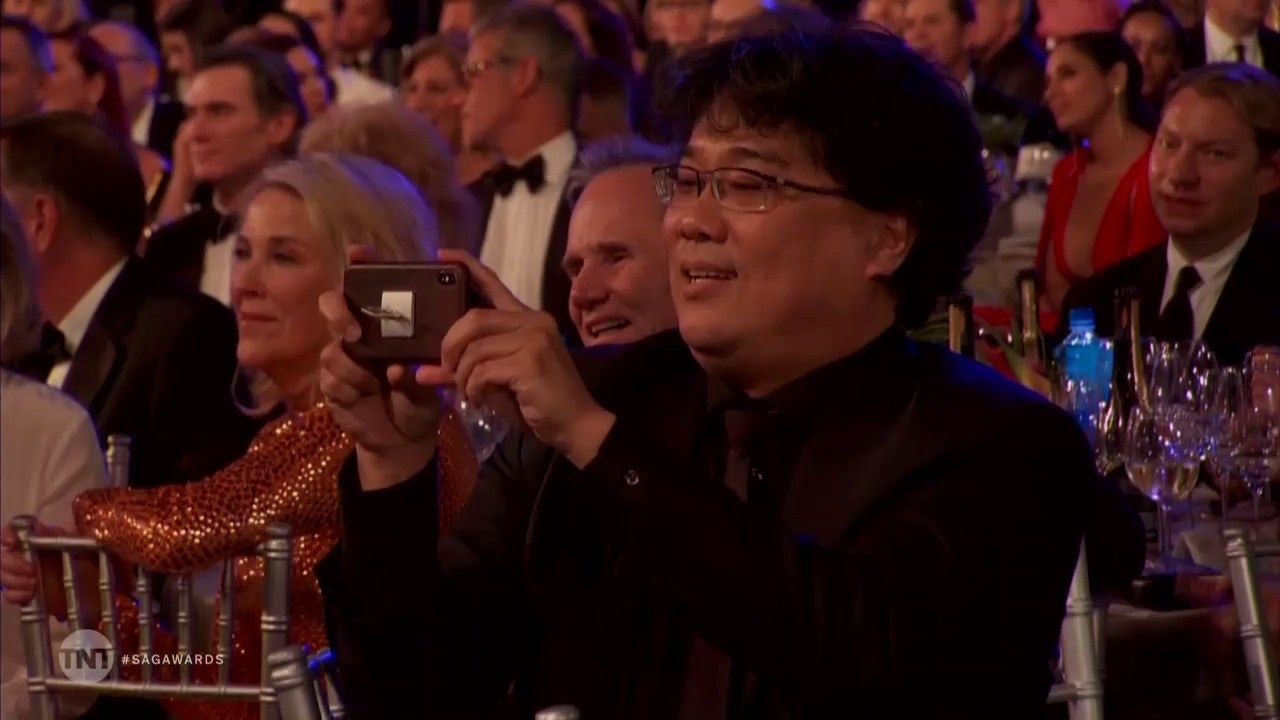 6.
Michelle Williams and Reese Witherspoon gazed into each others eyes while Michelle's new husband Thomas Kail looked on.
8.
Taika Waititi shared a moment with Alexander Skarsgård.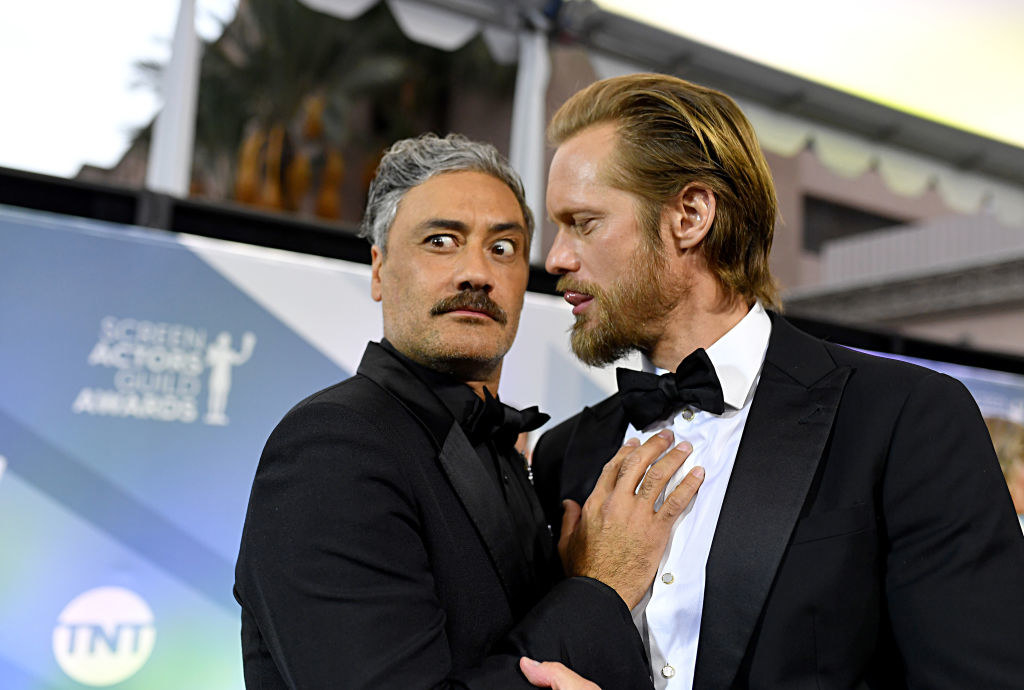 9.
Robert De Niro waved.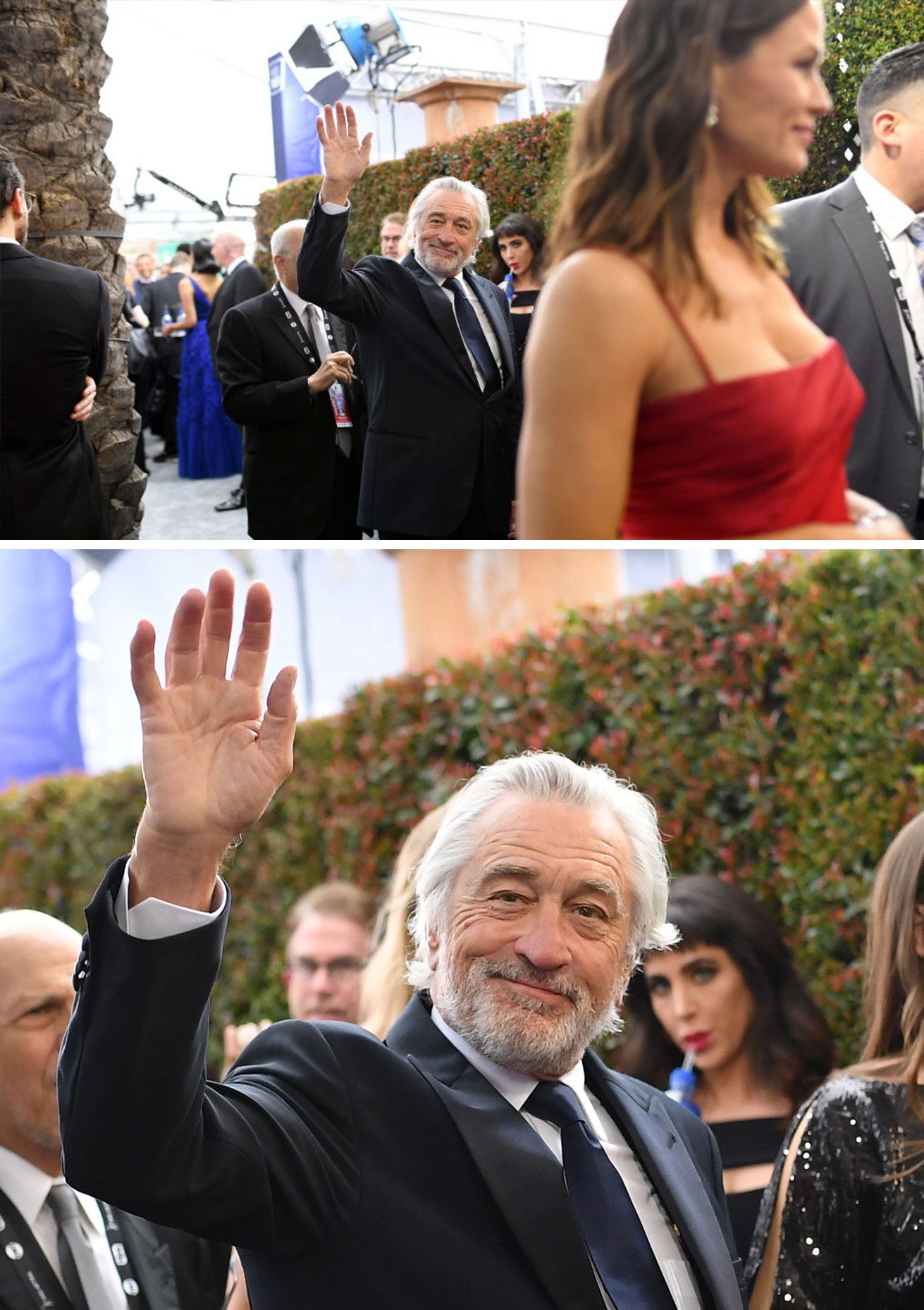 10.
Leslie Bibb was extremely excited about Sam Rockwell's win.
11.
Joe Jonas and Sophie Turner gave off Barbie and Ken Go To Prom™ vibes (and it was adorable).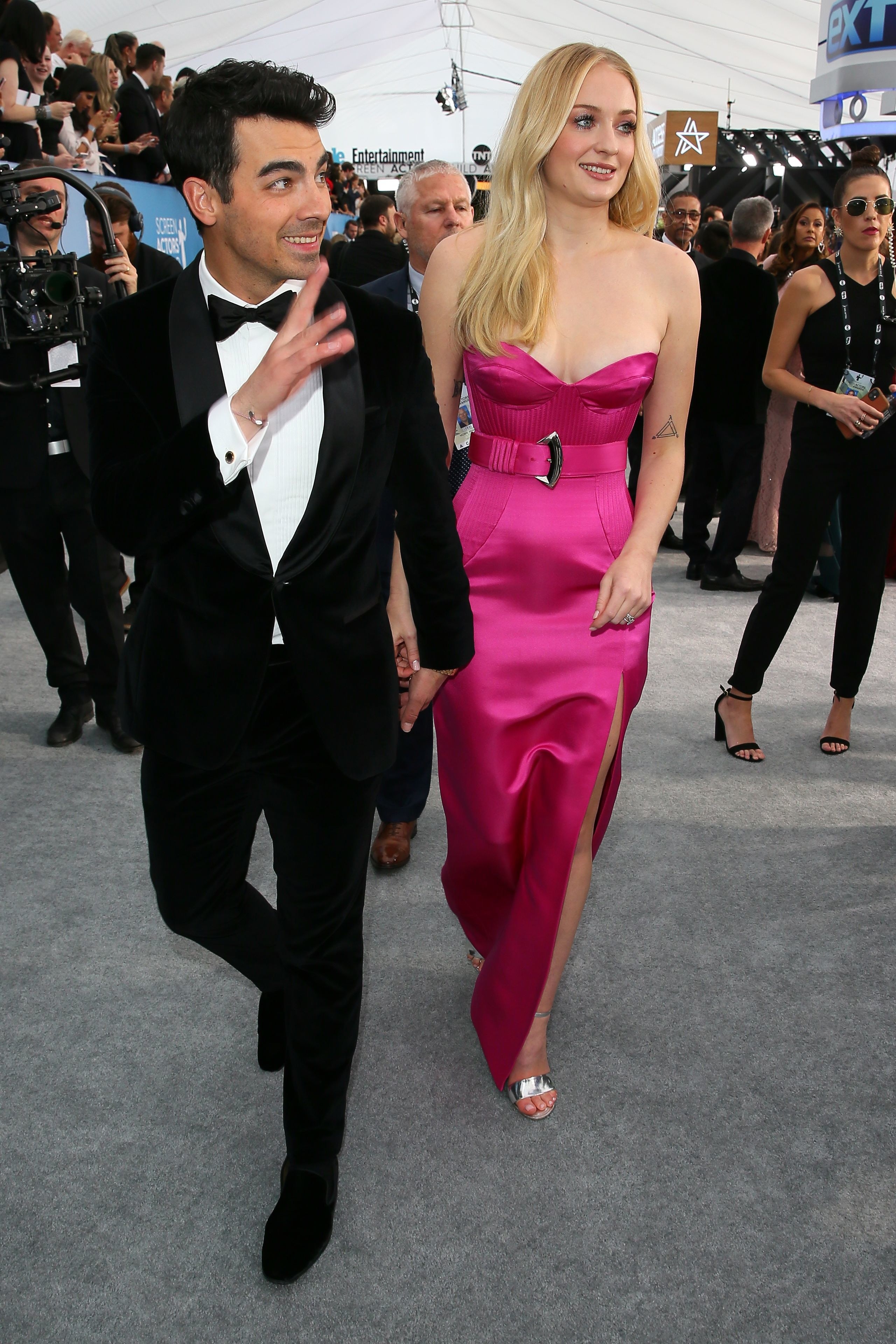 12.
Helena Bonham Carter was excited about her sunglasses.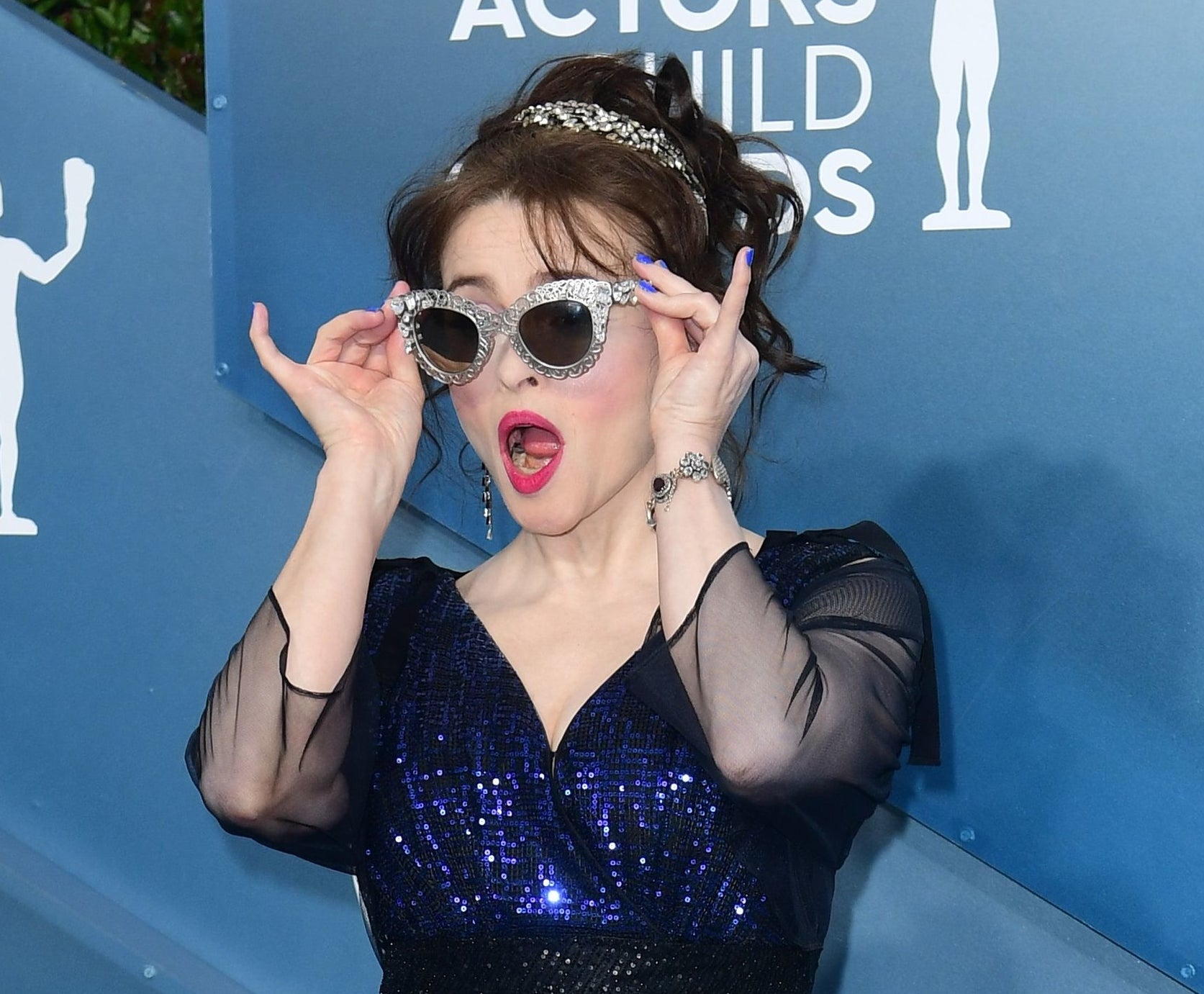 13.
Tom Hanks waved excitedly and Rita Wilson looked like a goddess.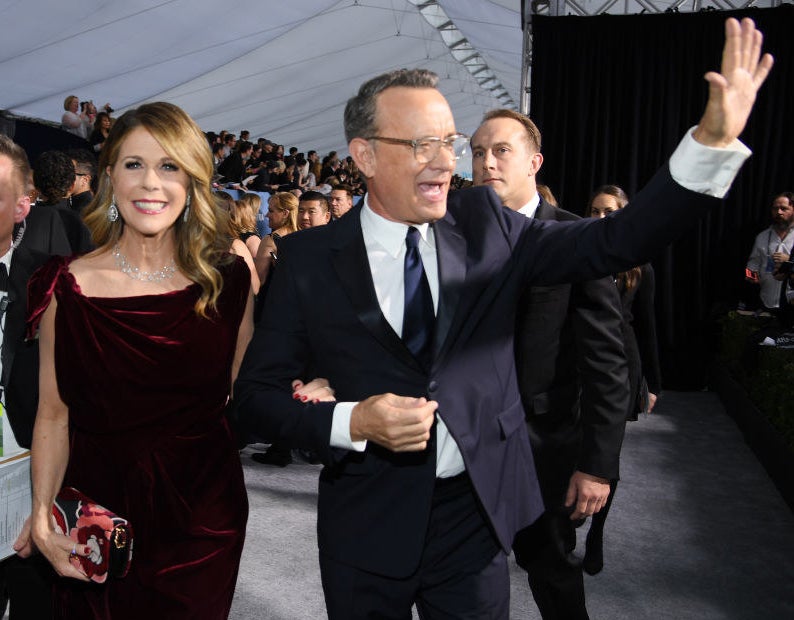 15.
Maisel's Rachel Brosnahan and Alex Borstein took their win in stride.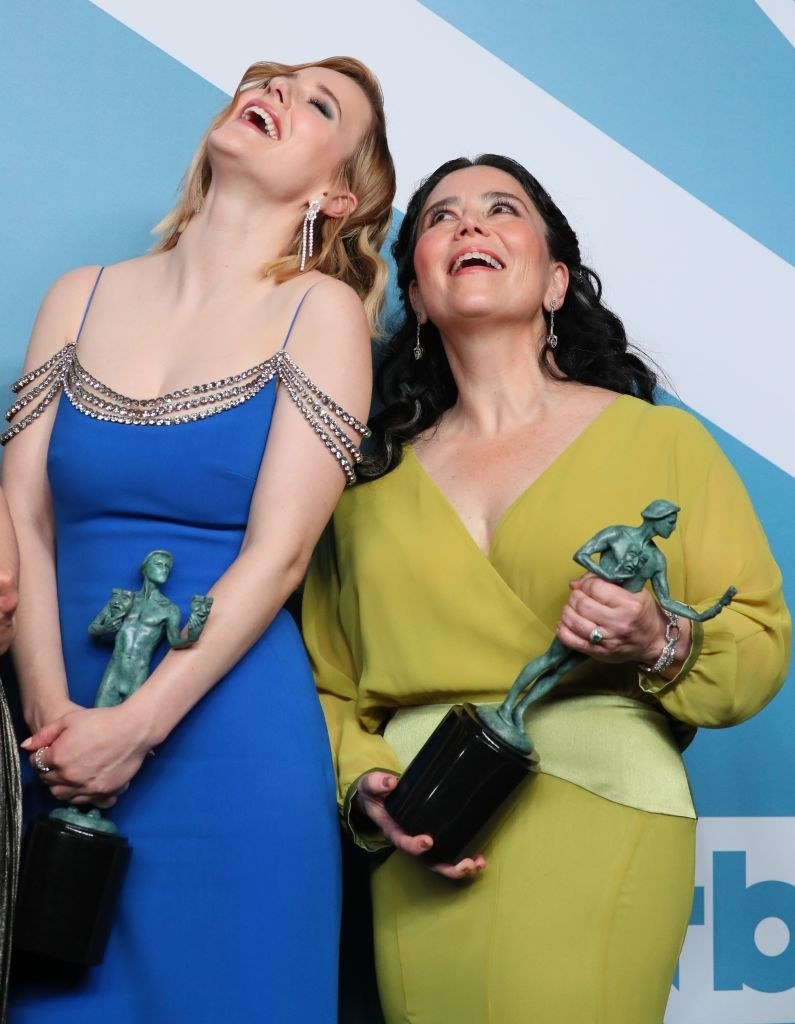 16.
Meryl Streep, Reese Witherspoon, and Laura Dern represented one part of the Big Little Lies crew...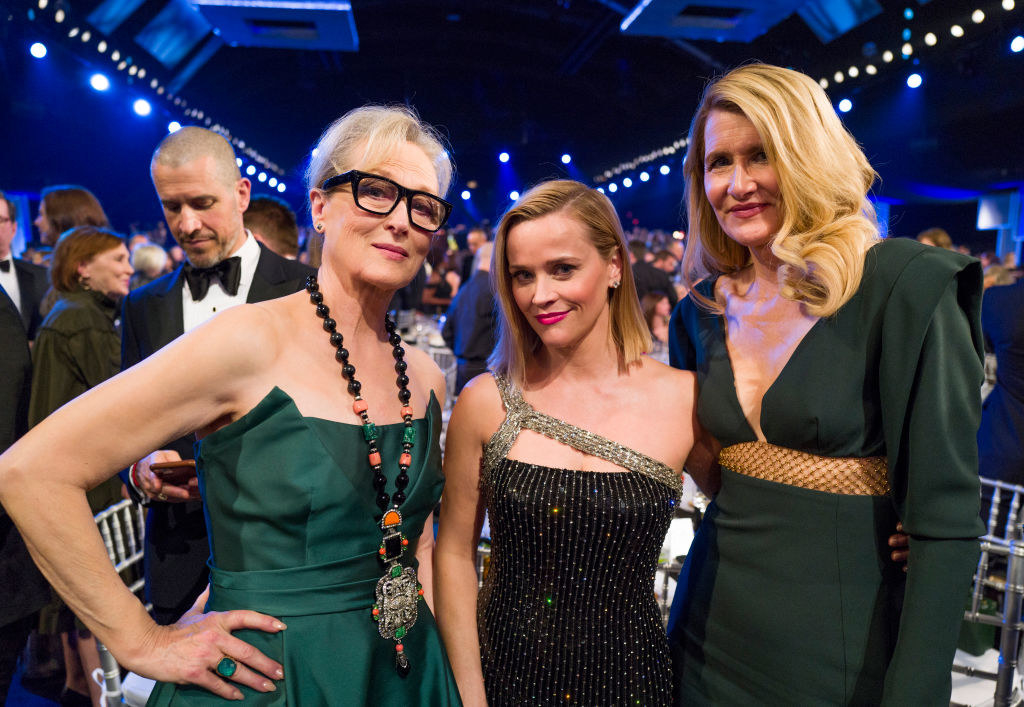 17.
...while Zoë Kravitz and Nicole Kidman doted on each other elsewhere.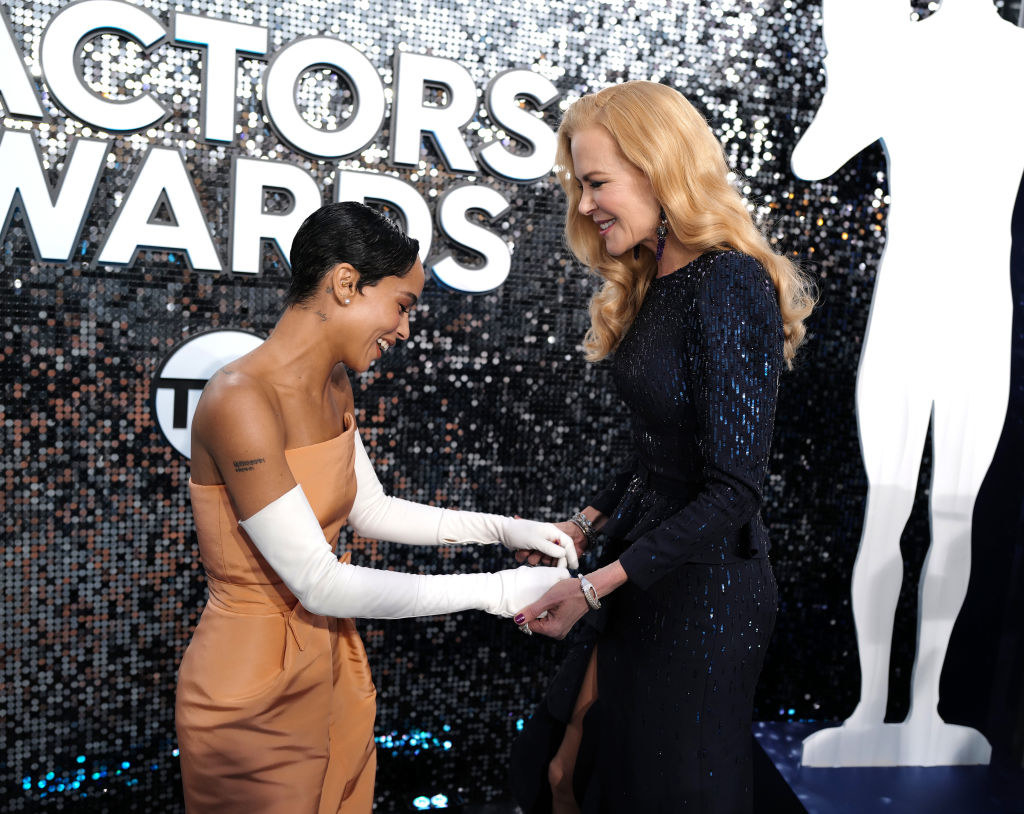 18.
Phoebe Waller-Bridge shouted out the cast and crew of Fleabag, and how she'll miss them now that their awards run is over.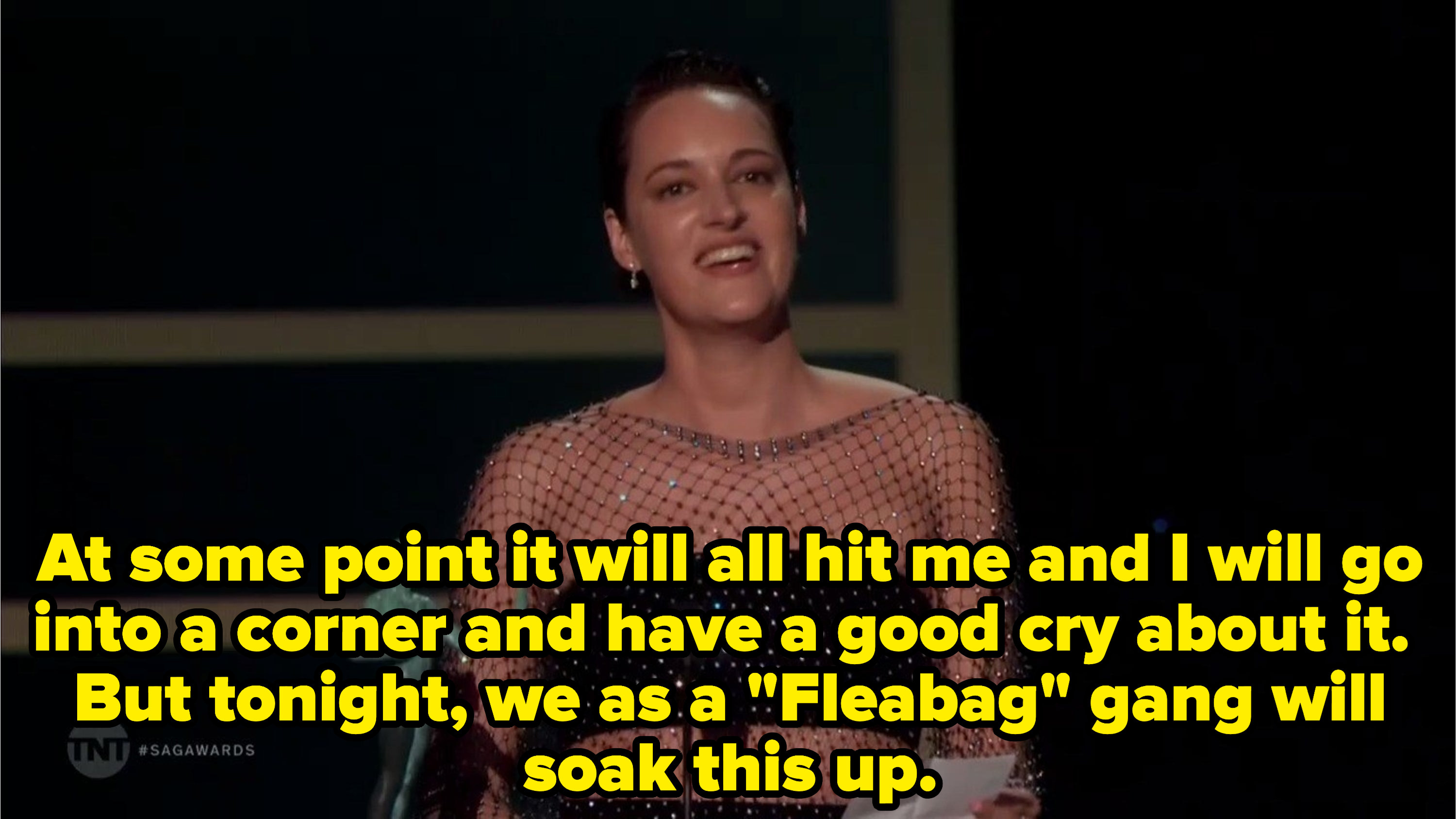 19.
Brad Pitt and Jennifer Aniston were photographed together.
20.
The cast of Stranger Things were dressed to the nines.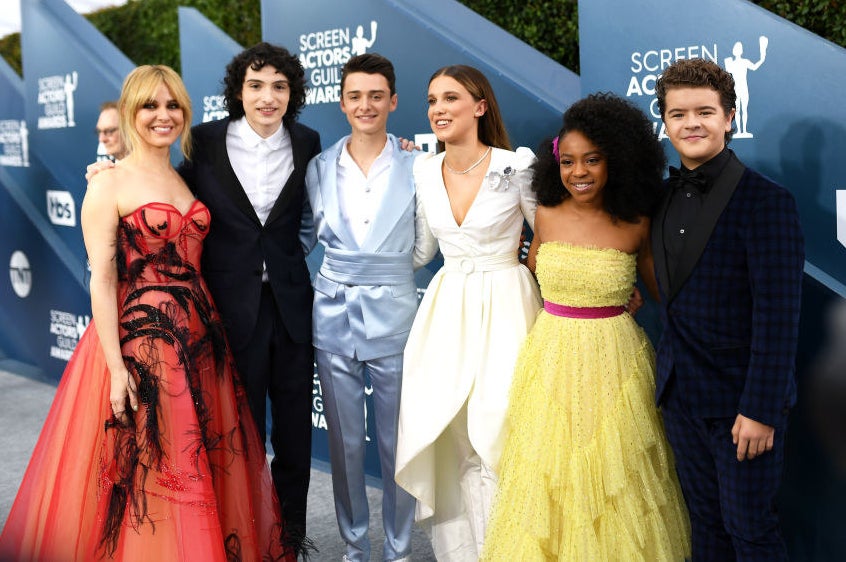 21.
And I found Gaten Matarazzo's hand on his hip to be deligtful.
22.
Fleabag's Andrew Scott met Elisabeth Moss...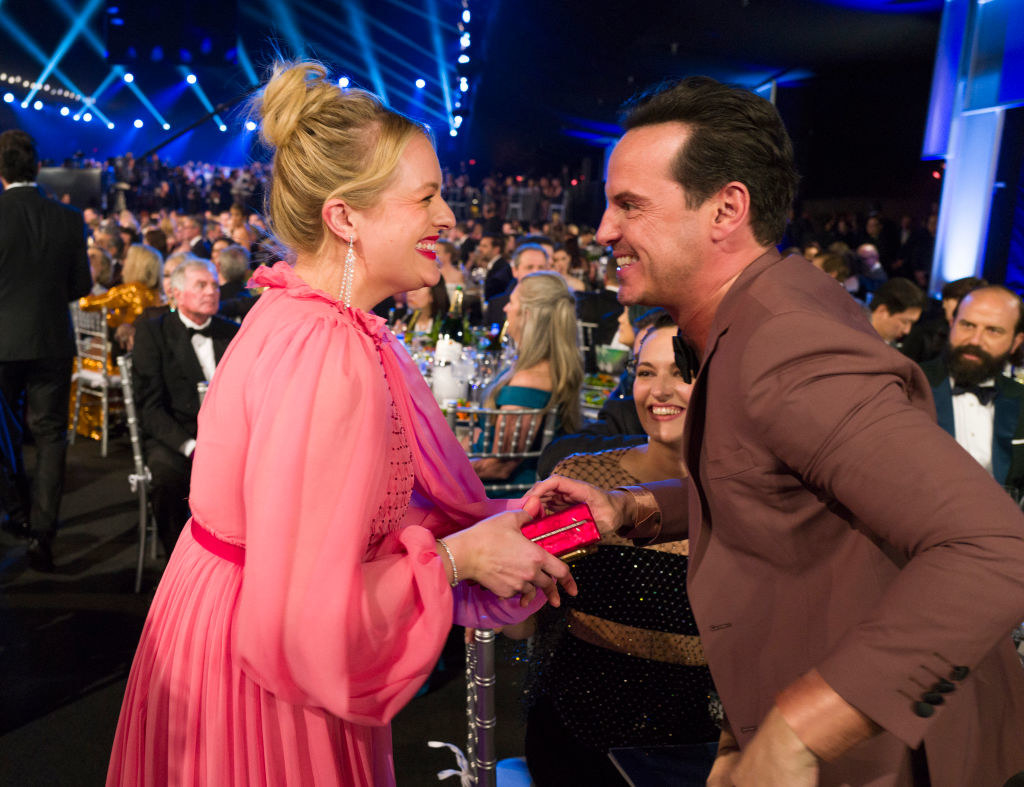 23.
...while Jennifer Lopez met Phoebe Waller-Bridge.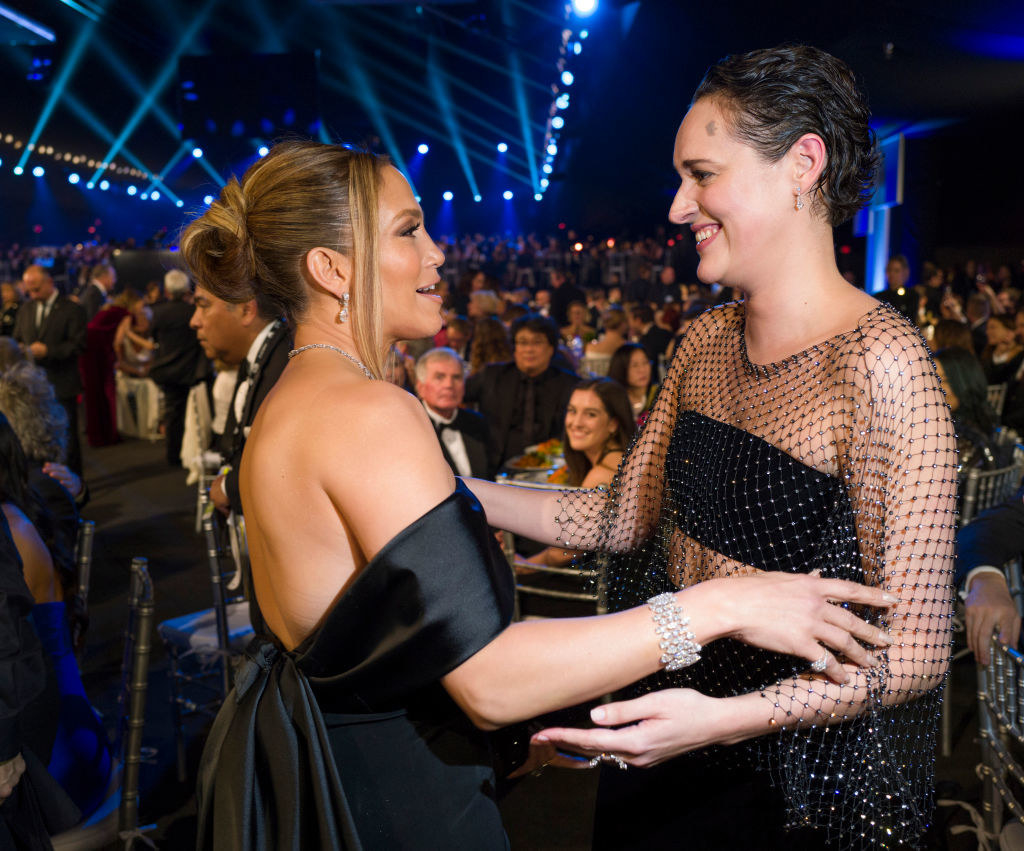 24.
Christian Bale took selfies.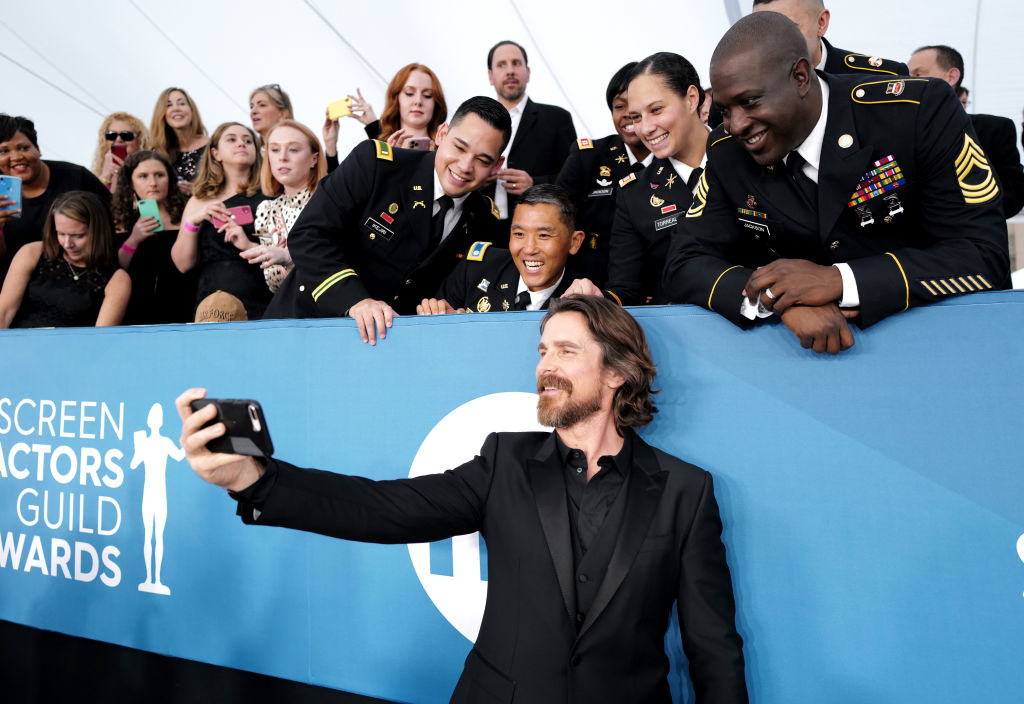 25.
Finn Wolfhard gave a fist bump.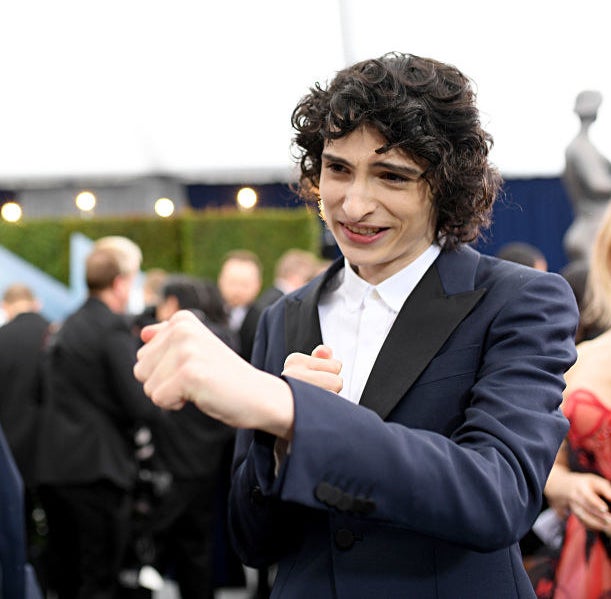 26.
Storm Reid grinned while posing for a photo.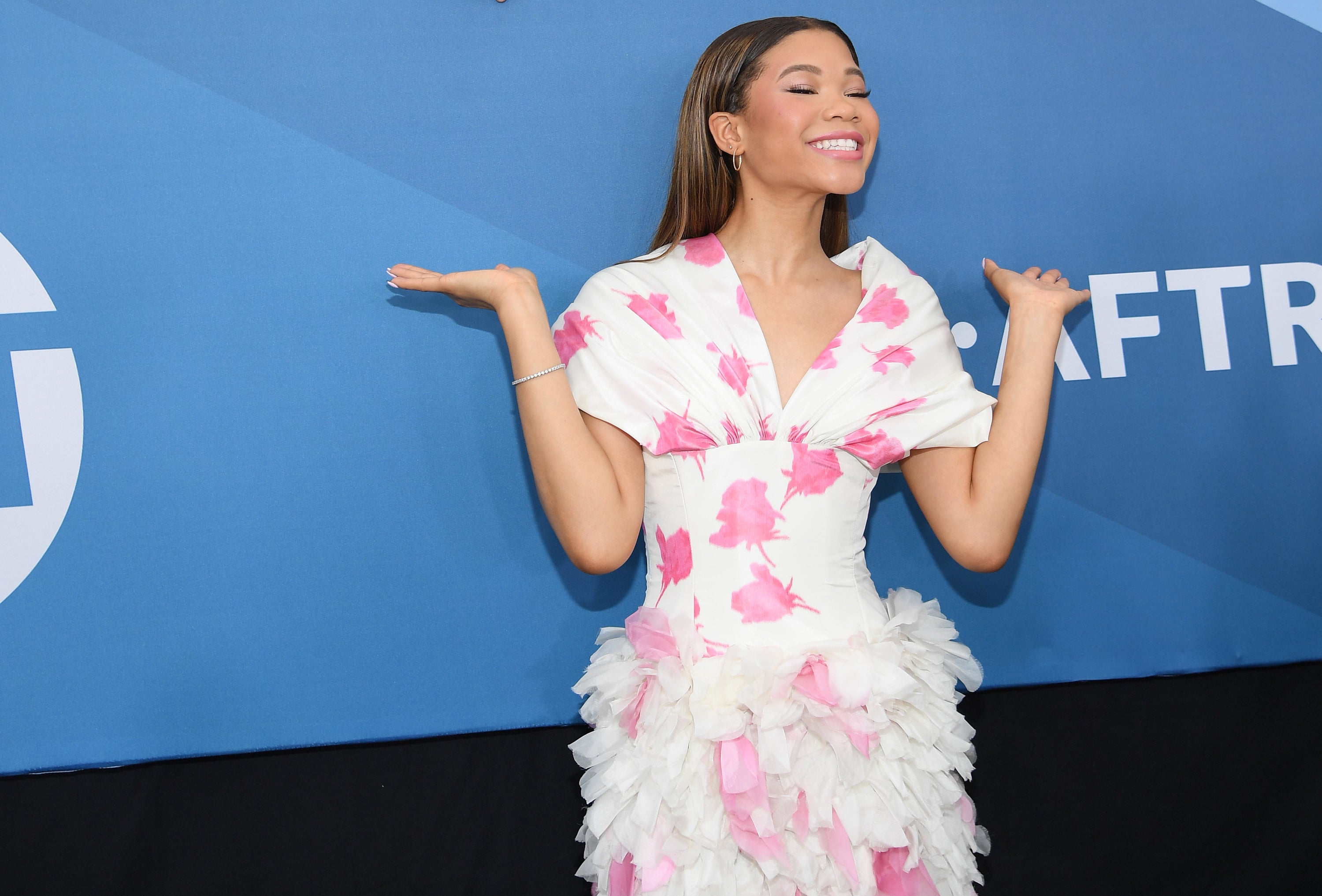 27.
Scarlett Johansson and Henry Winkler held hands while talking.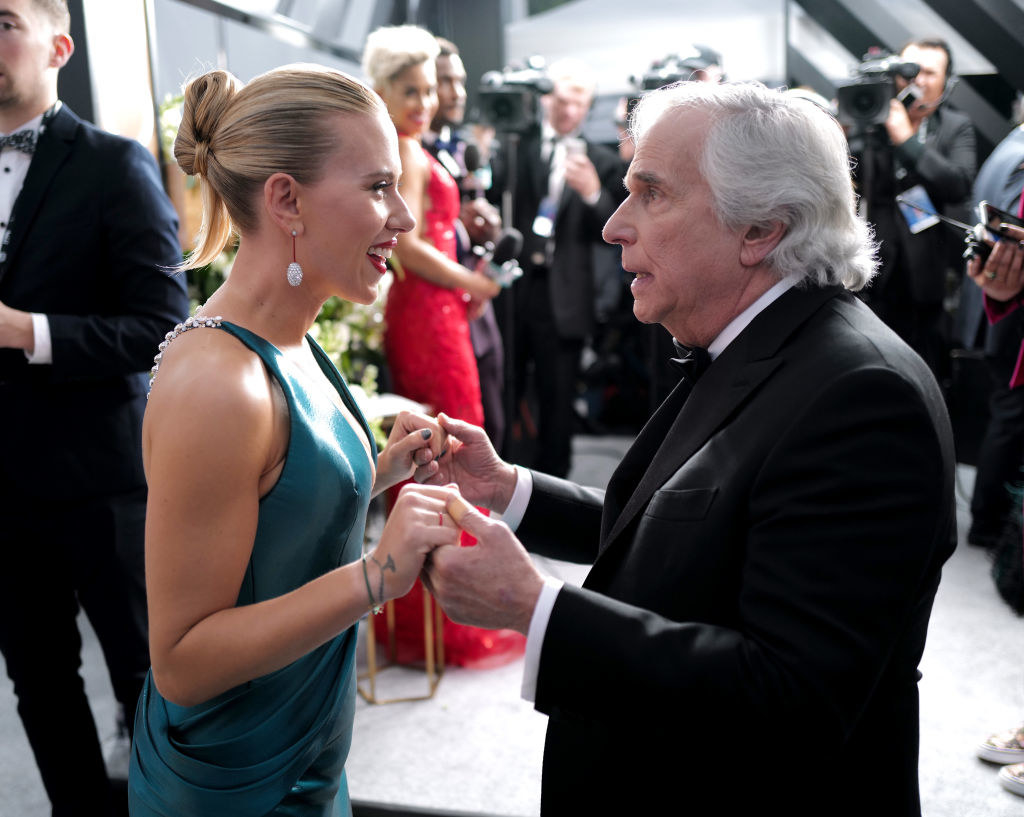 28.
And Christina Applegate put her manicure on display.