ALRIGHT, JEN AND BRAD TRUTHERS!!! Let me set the scene: It's the 26th Annual Screen Actors Guild Awards.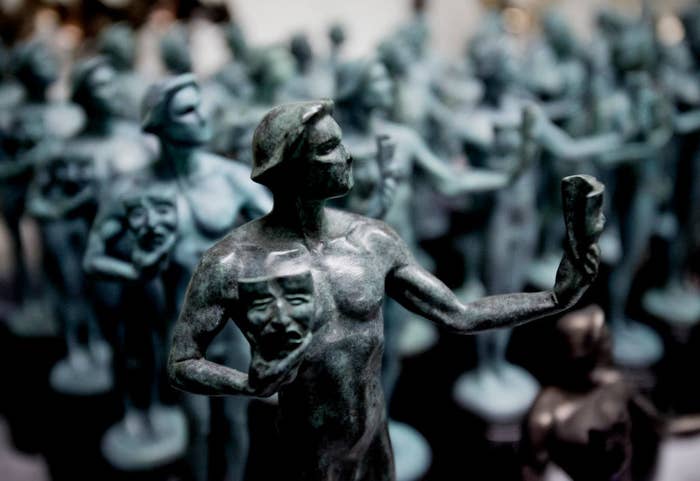 Jennifer Aniston showed up in practically a wedding dress (which I won't read anything into), and she looks fucking phenomenal as usual.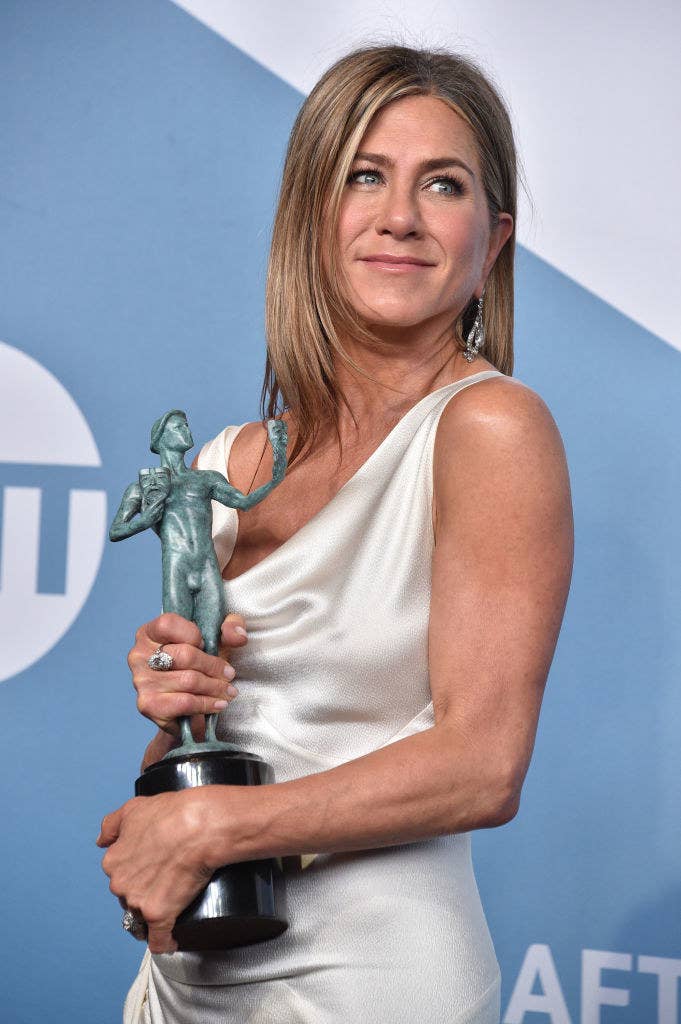 So Brad wins an award for Outstanding Performance by a Male Actor in a Supporting Role in a Motion Picture for Once Upon a Time in Hollywood. He gives an amazing and hilarious speech — one that shouts out his (I'm assuming nonexistent) Tinder bio and divorce 😬 — and TBH, it deserved an award on its own.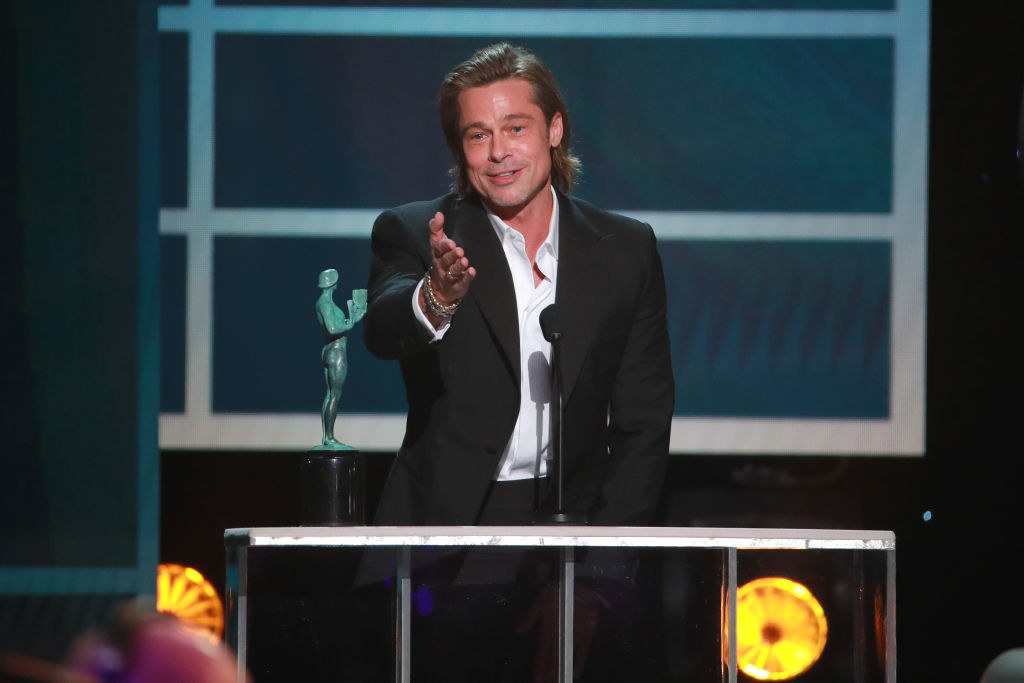 Here's Jen's reaction to that lil' moment, 'cause I know you wanna know!!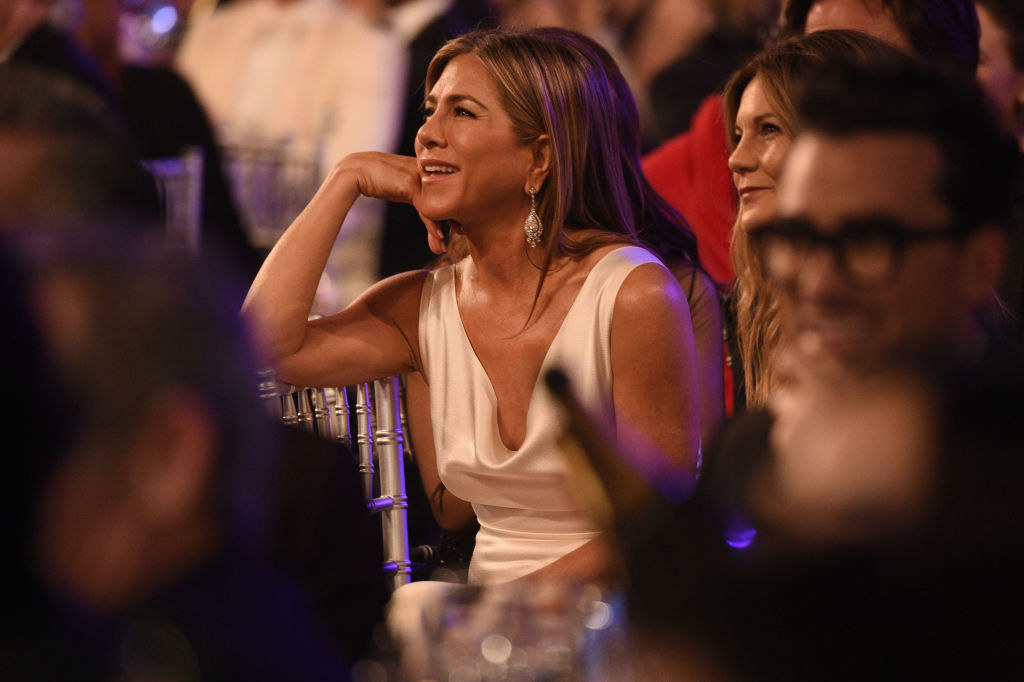 Thennnnnn it's Jen An's turn to win! Her role in The Morning Show lands her an award for Outstanding Performance by a Female Actor in a Drama Series. She, too, makes a great speech, shouts out friends Adam Sandler and Reese Witherspoon, and makes a short quip about wanting to "get out of [her] house" when she was younger, which is A MOOD.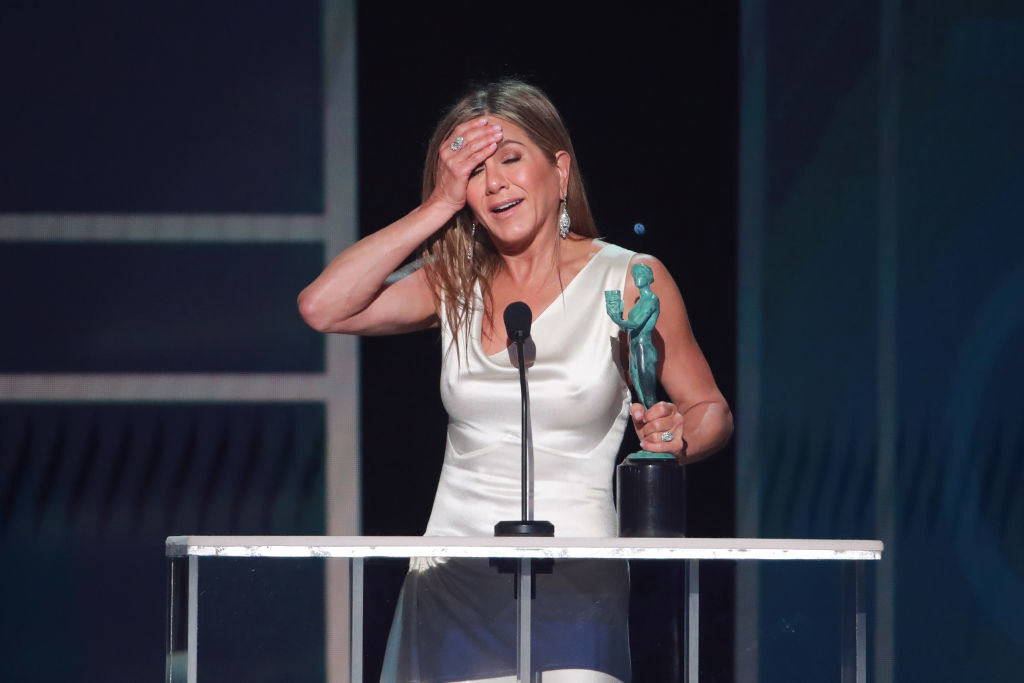 So during Jen's speech, Brad was standing backstage watching her, and dare I say he looks...awestruck???
Sometime after all of ~that~...it happens. The reunion. The moment. The MAGIC.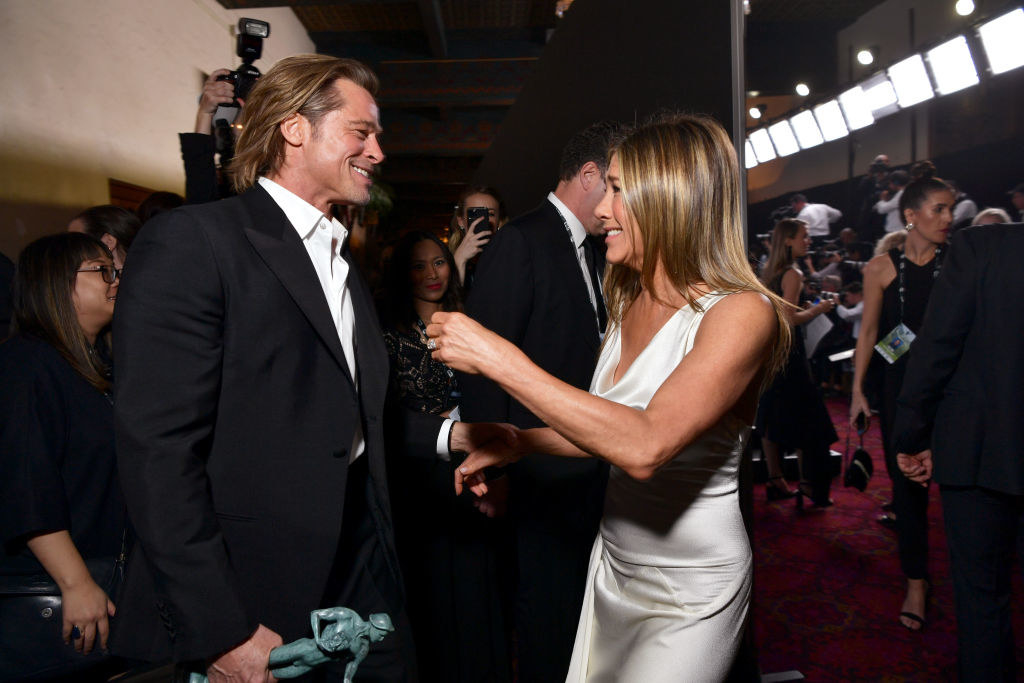 LOOK AT THEM!!!!!!!!!!!!!!!!!!!!!!!!!!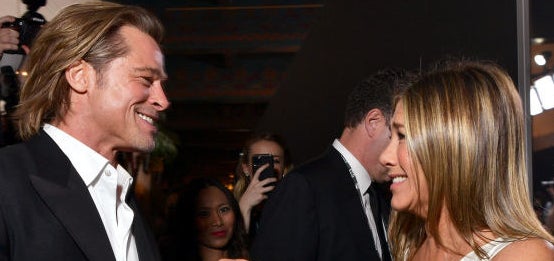 THAT FUCKING ARM GRAB.
Is it 2020 or 2004?????? YOU TELL ME.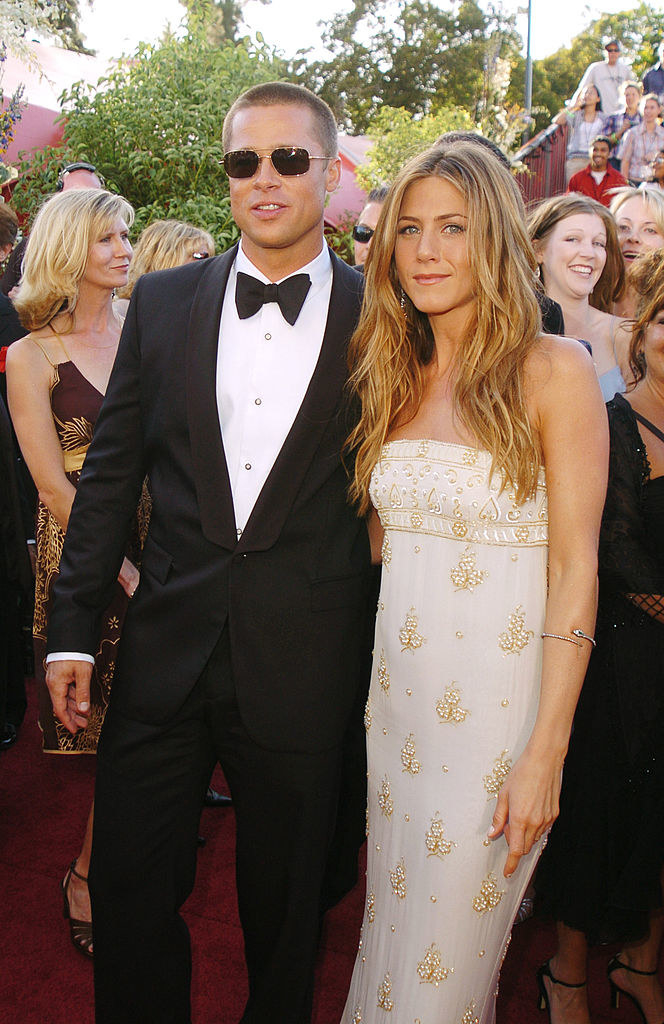 I want to live in this photo.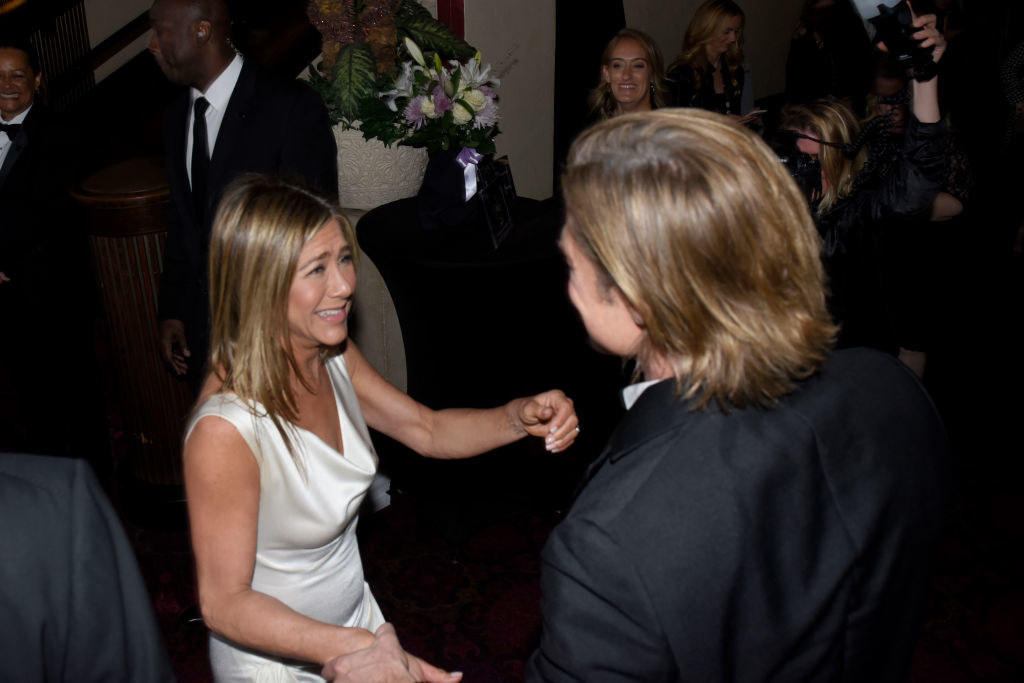 This lean-in-and-whisper?! I'm calling the police!!!!!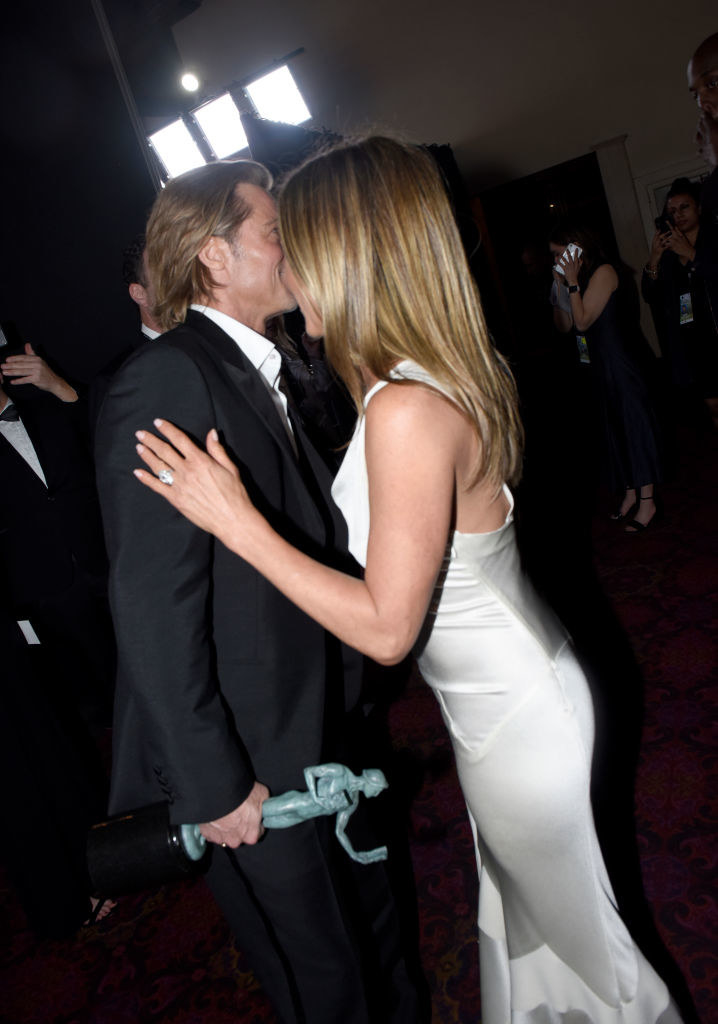 When I tell you people in the Twittersphere are losing their goddamn minds...
Anyway, I'm living in a dream and I will hurt anyone who tries to wake me up.