I think it's fair to say that Chris Hemsworth has many talents, and it looks like he'll be adding "trolling makeup artist" to his repertoire.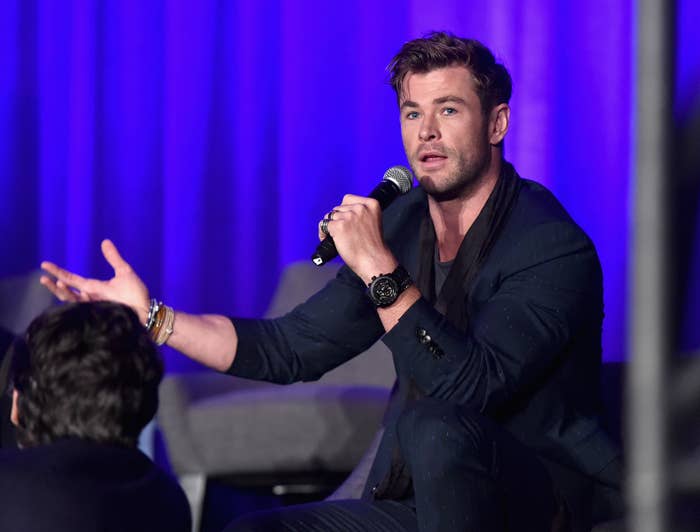 You've probably seen by now that basically the entire Endgame cast, or the ones who are still alive at least, are in the middle of a giant press tour to promote what's being billed as the most anticipated movie of all time.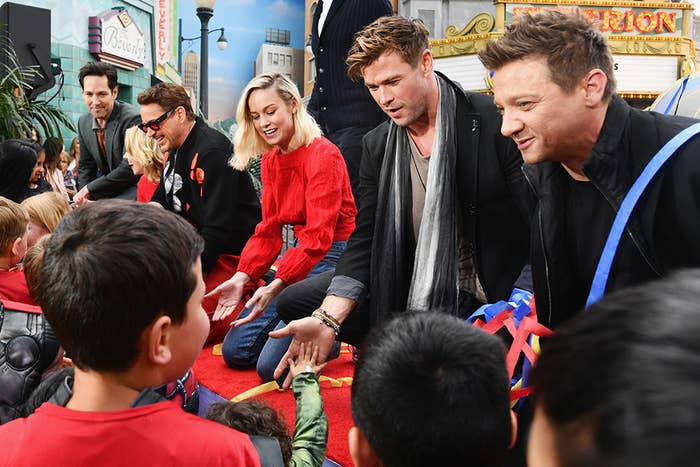 But work doesn't have to be boring! Especially if you're an A-list actor who makes millions of dollars a year! It can be fun!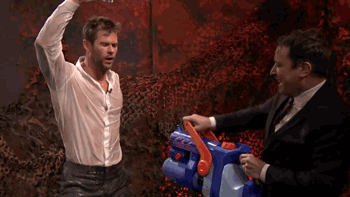 Proving that he's maybe a little more suited to playing Thor's brother Loki, the god of mischief, Chris uploaded a video to Instagram where he could be seen making a couple of adjustments to some of the Endgame character posters.
Paul Rudd, who recently celebrated his 50th birthday, was first to receive a touch-up, gaining a little more facial hair in the process. When asked what he was doing, Chris said: "Just making some improvements." Yikes!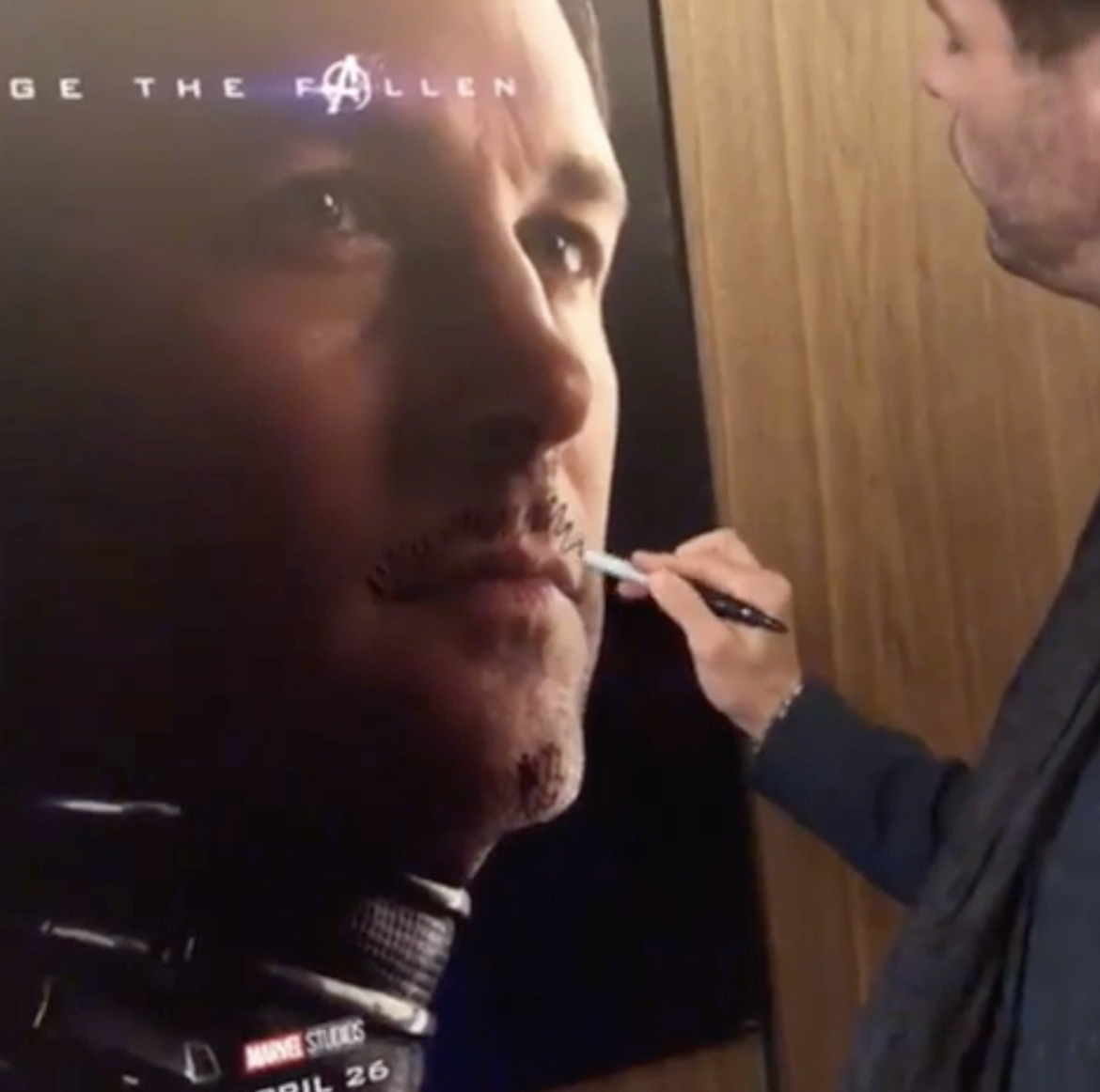 The other Chris, Mr apparently-soon-to-be-RIP Evans, got some glasses and freckles. Still handsome AF, even with pen on his face.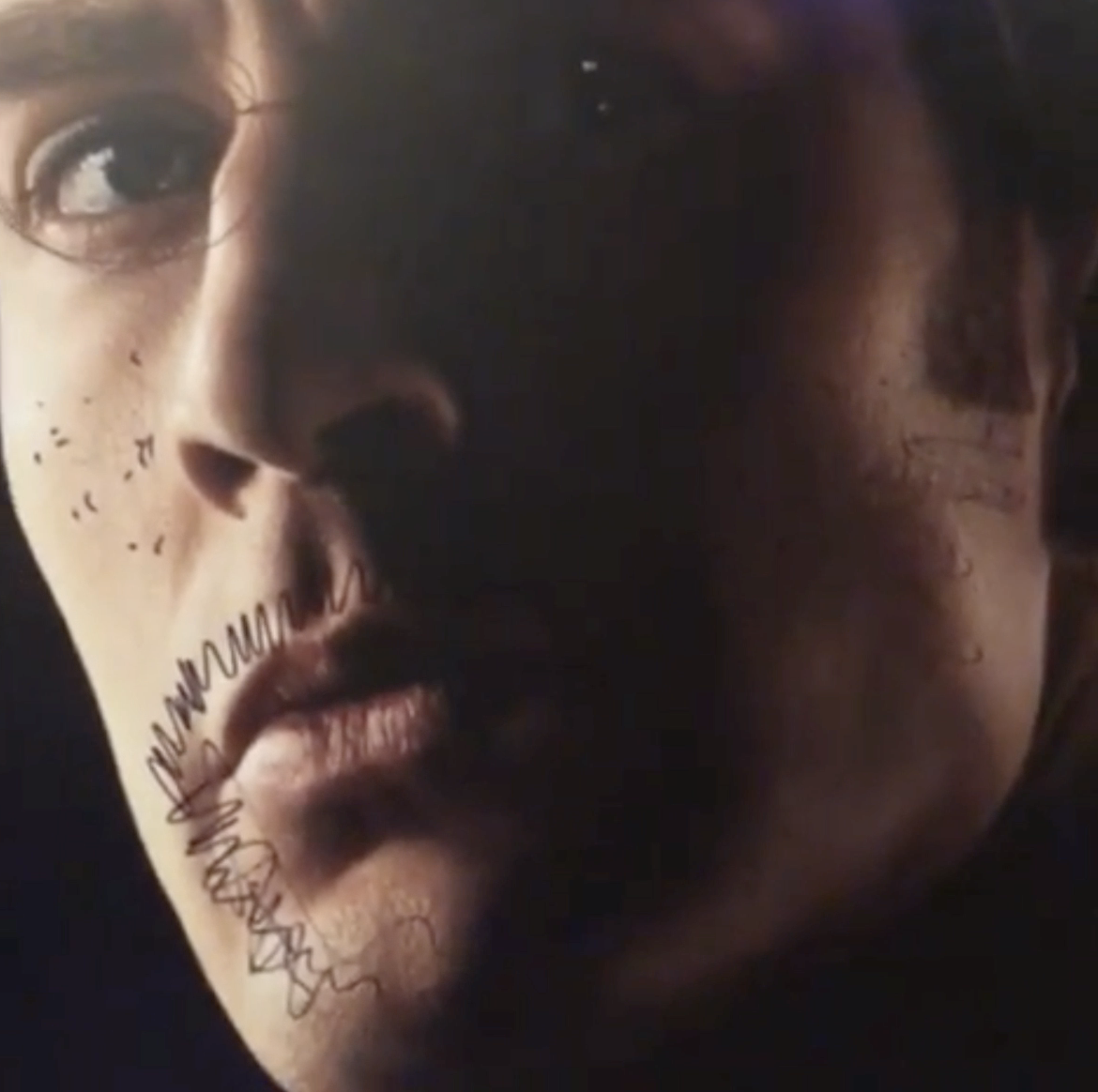 Robert Downey Jr. got the face tattoo I've debated on getting more than once.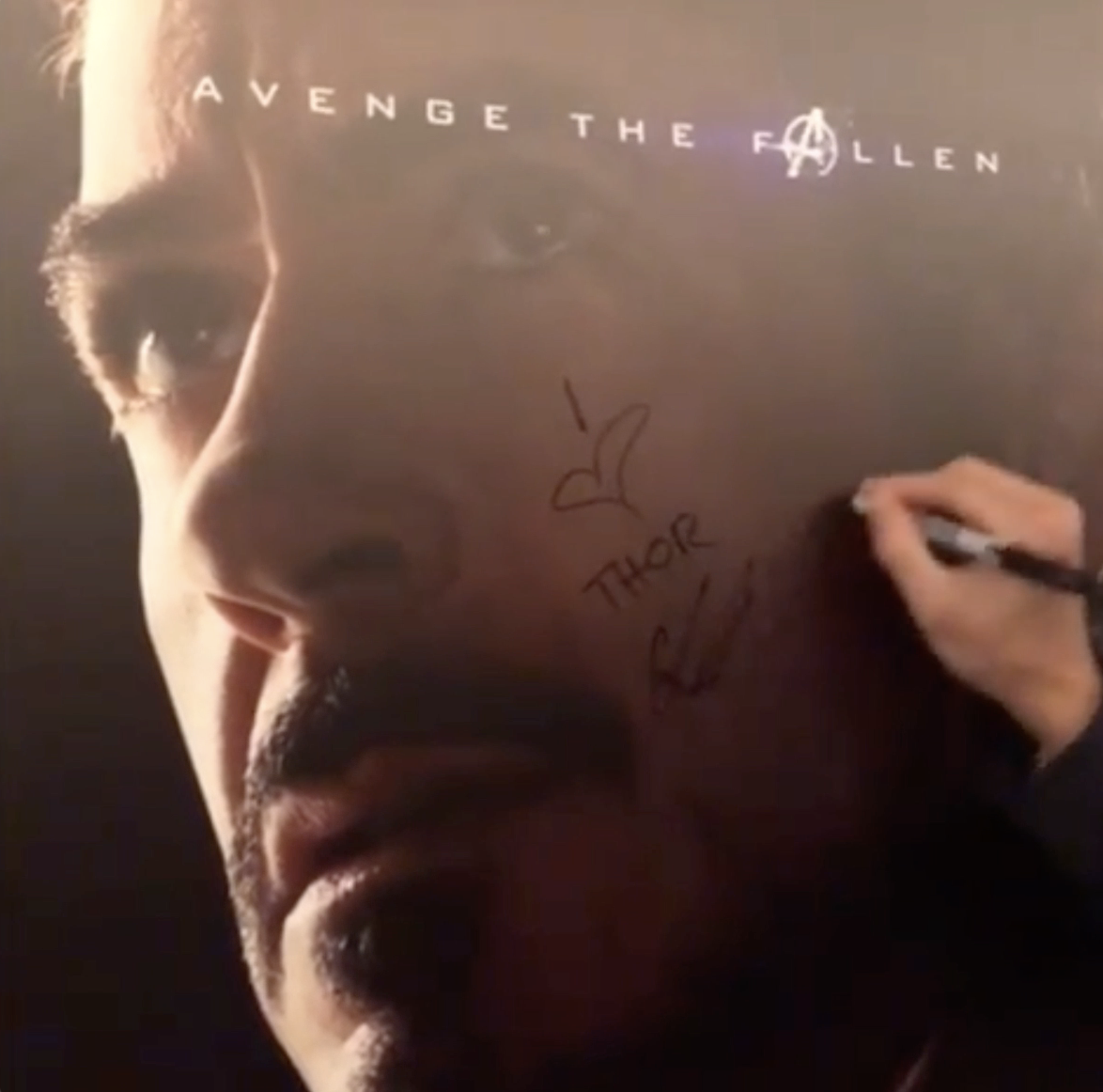 Queen of Goop Gwyneth Paltrow got away scot-free because she's "too pretty". I just think this is low-key contradictory, because Chris Evans still got drawn all over, but OK let's not fight.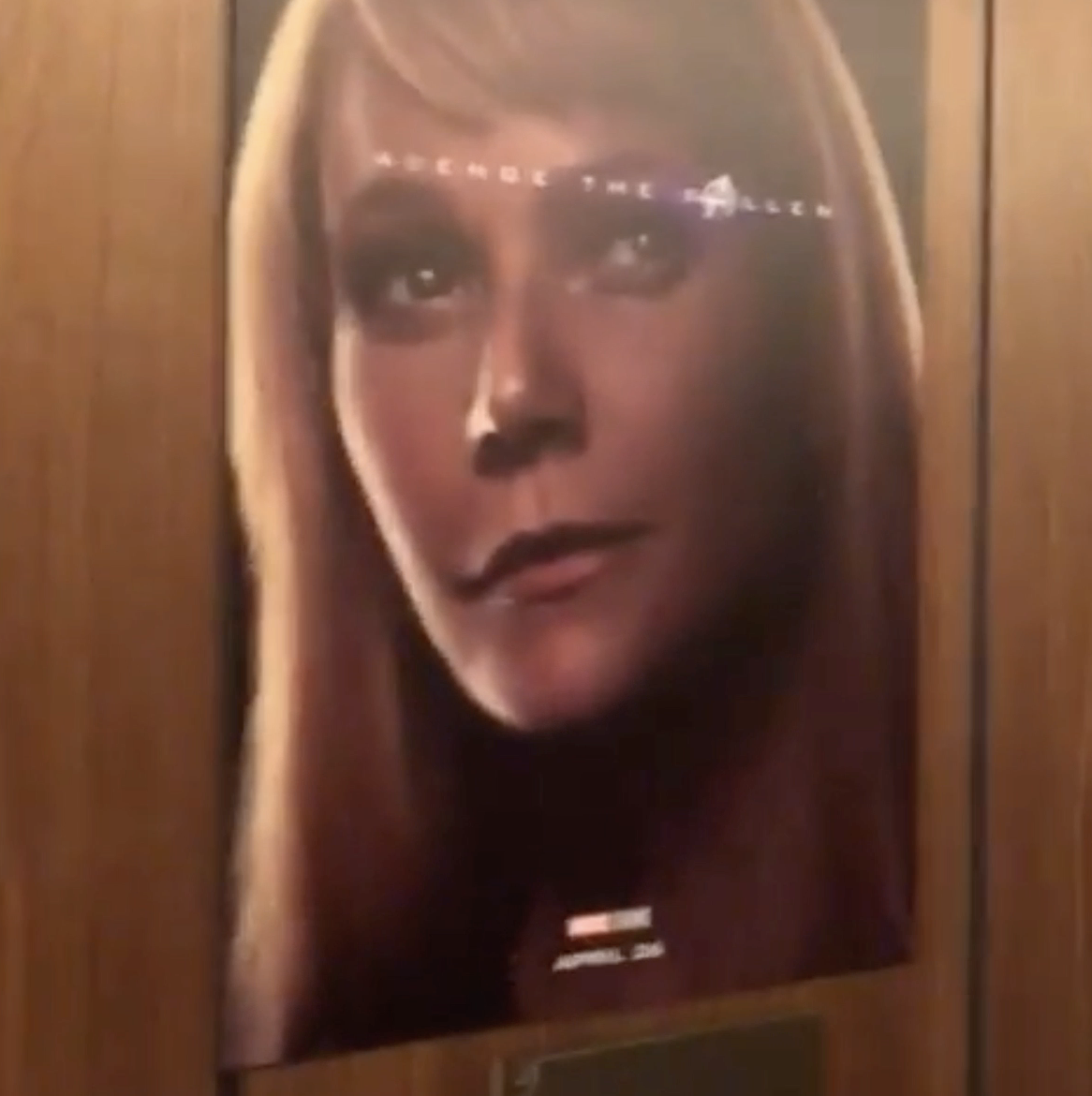 Finally, Hawkeye got new eyelashes and some lip art.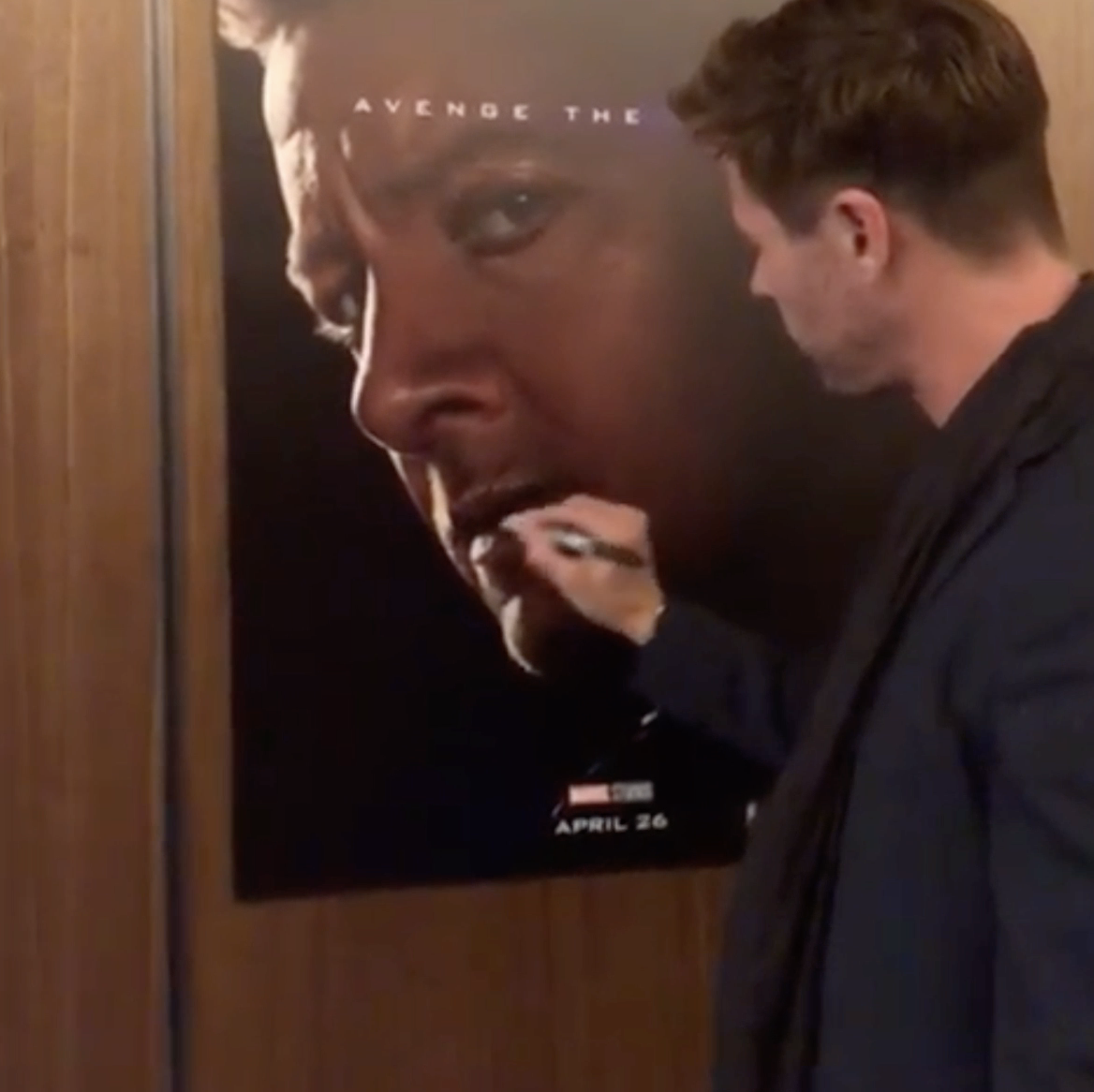 Hilariously, the video ends with Jeremy Renner, who plays Hawkeye, catching Chris in the act of vandalising his poster.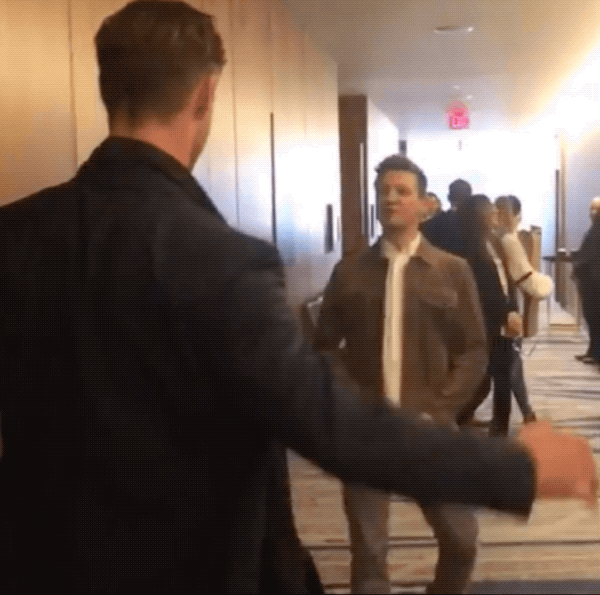 Robert Downey Jr. could be found in the comments pretending to be sad that everybody now knows he loves Thor. Sis, join the club!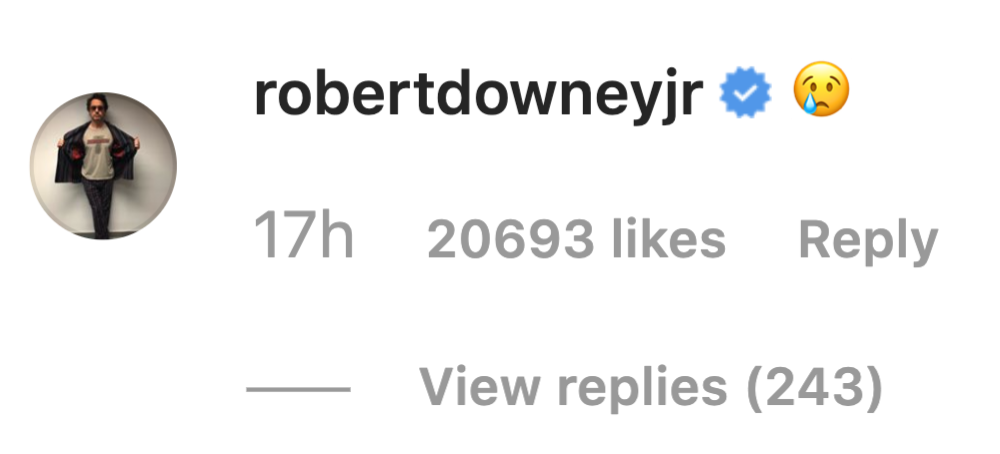 Meanwhile, Jeremy Renner revealed that he calls Chris "Hemi". Interesting choice.

And it looks like Chris might've started a war, as Jeremy posted a Boomerang with his poster captioned, "I'm coming for you".
I'm just glad to see it's all fun and games now before we find out who bites the dust (no pun intended) in Endgame.