So, Cardi B and Offset. You probably don't need me to tell you that the two were in a relationship, got married in secret, and welcomed baby daughter Kulture earlier this year.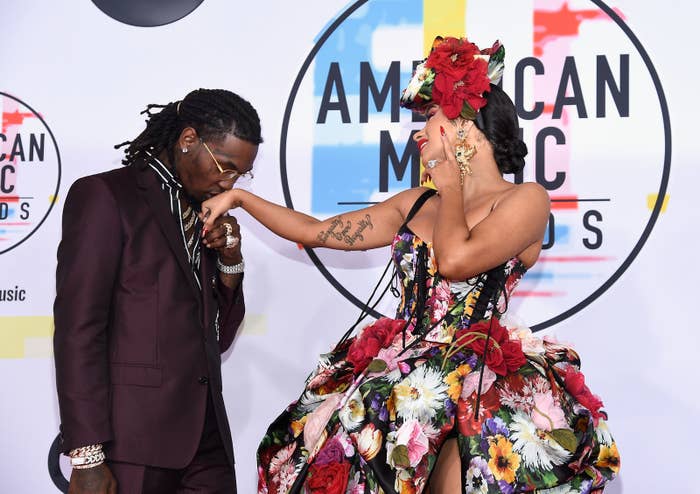 But things look to have taken a turn recently as Cardi took to Instagram earlier this month to announce that the marriage was over.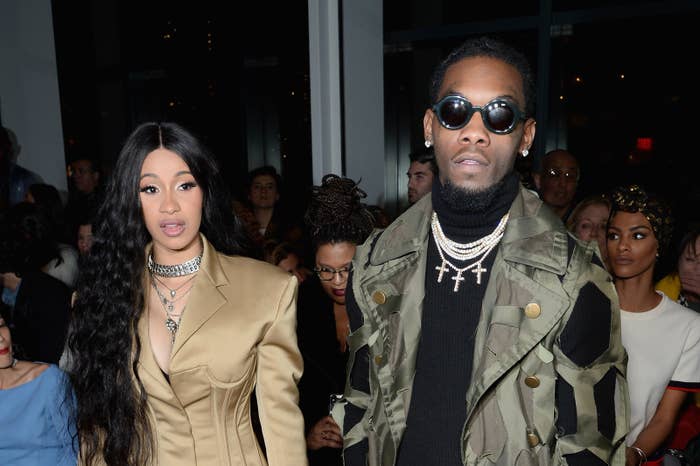 Although she insisted that it was nobody's fault, the announcement followed numerous reports of Offset's alleged infidelities, which had been a talking point throughout their relationship.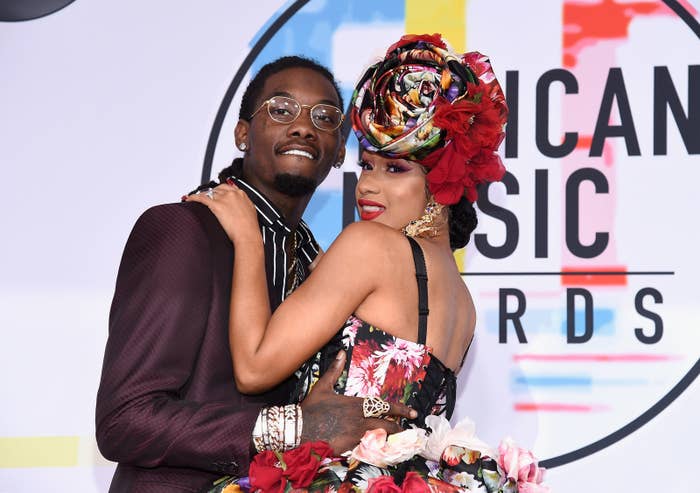 Since the announcement, I guess you could say things have gotten a little messy. Two days ago, Offset posted a video on his birthday begging Cardi to take him back. Acknowledging the cheating accusations, he said that he "didn't fuck that girl but [he] entertained it" and admitted to being a bad husband.
But when Cardi didn't appear to respond to the plea, Offset decided to take things several steps further by ambushing her live on stage while she was in the middle of performing.
After a cake that spelled "take me back Cardi" was wheeled out, Offset walked on stage carrying a bouquet of flowers. But the surprise didn't go down well, with Cardi seeming annoyed and confused by the gesture.
After appearing to tell Offset to stop, the lights were then cut while the cake and flowers were removed from stage. According to tweets, Cardi then continued the performance as if nothing had happened.

Defending his actions, Offset said his wrongs had been made public, so his apologies should equal that.
Naturally, people on Twitter had a lot to say about what went down. Many called it selfish of Offset to interrupt Cardi's moment, with some calling it harassment.
Following the criticism online, however, Cardi immediately jumped on Instagram in Offset's defence. In two separate videos, she thanked her fans for their support but asked them not to attack or bash Offset for his actions.
But if you thought that would be the end of the drama, then you were sadly mistaken. A spanner was thrown in the works when the festival Cardi had been performing at made a statement saying that headliners and their teams had COMPLETE control over the stage and who was allowed on it.
So, the festival are insinuating that while Cardi might not have known about the surprise, members of her team did. This means that it's time for another plot twist. A new video surfaced on the internet showing the moment Offset appeared with the flowers. And who was leading him out to the stage? Cardi's publicist, Patientce.
People didn't hold back, immediately calling for Cardi to fire her publicist.
But Cardi and Patientce weren't going to take this lying down. Cardi jumped on social media to defend her publicist, before going on Instagram Live to put things straight.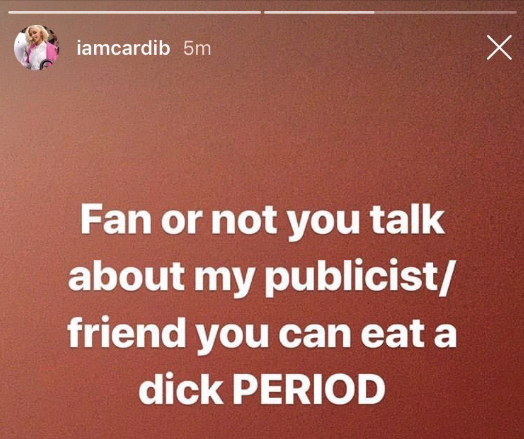 Patientce also took to Instagram to defend herself, basically saying that she didn't have to explain her actions to anybody who's not Cardi or Offset.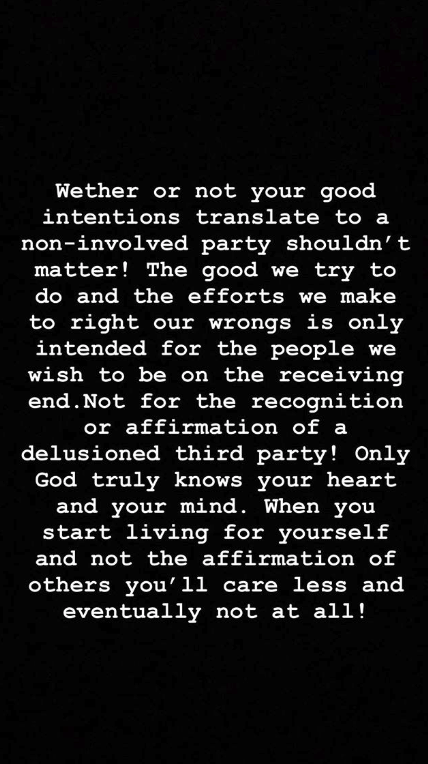 She also posted a screenshot of a lengthy comment that Cardi left in response to a fan who brought up the stage incident.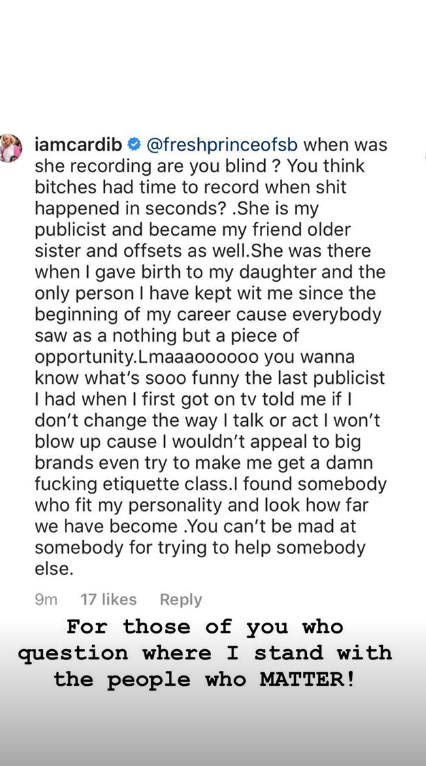 I don't know about you but I'm exhausted. Let's just hope everyone involved is OK and that the drama soon subsides.
BuzzFeed have reached out to reps of Cardi B for comment.