If you haven't seen Midsommar, then I don't know what to tell you. It's...well, it's a lot. A whole lot actually, and I'm not sure if I should encourage you to watch it, because I don't want to take responsibility for sending you on that wild ride.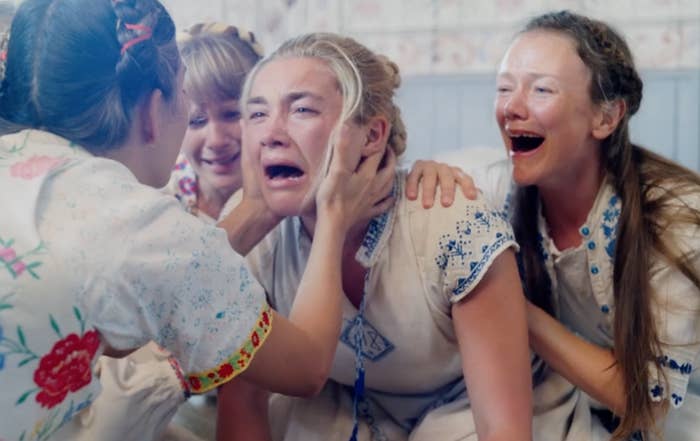 But one definitely good thing to come out of the movie was Florence Pugh, who was catapulted into the mainstream when Midsommar hit cinemas last year.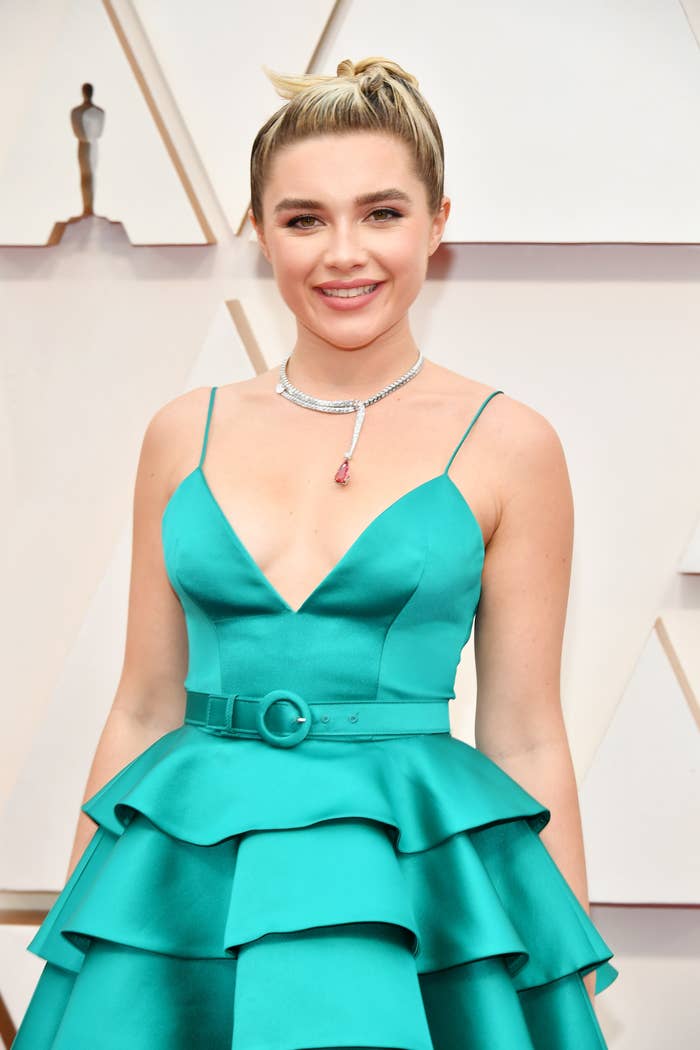 Now, if you have seen the movie, you might remember Florence's iconic flower dress. It's not exactly subtle, and it's hard to forget.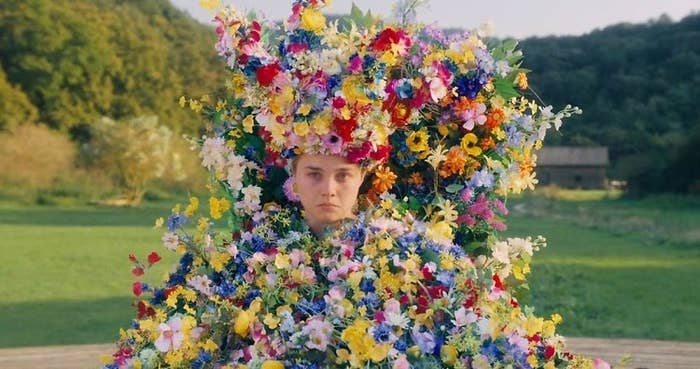 Well, the studio behind the movie, A24, recently announced it would be auctioning off some of its most memorable onscreen outfits to raise money for various charities, and the "10,000-silk-flower May Queen gown" is included!
As well as the dress, other props from the movie are also up for grabs, including this fetching bear head thing and a flower crown that would make Coachella stans weep.
Money raised for this particular auction, which will take place on April 27, will go towards the FDNY Foundation, and it doesn't look like anyone will have to wait too long for the first bid, because someone's already got their eye on it...
Enter Ariana Grande — songwriter, ponytail icon, and something of a horror movie fanatic.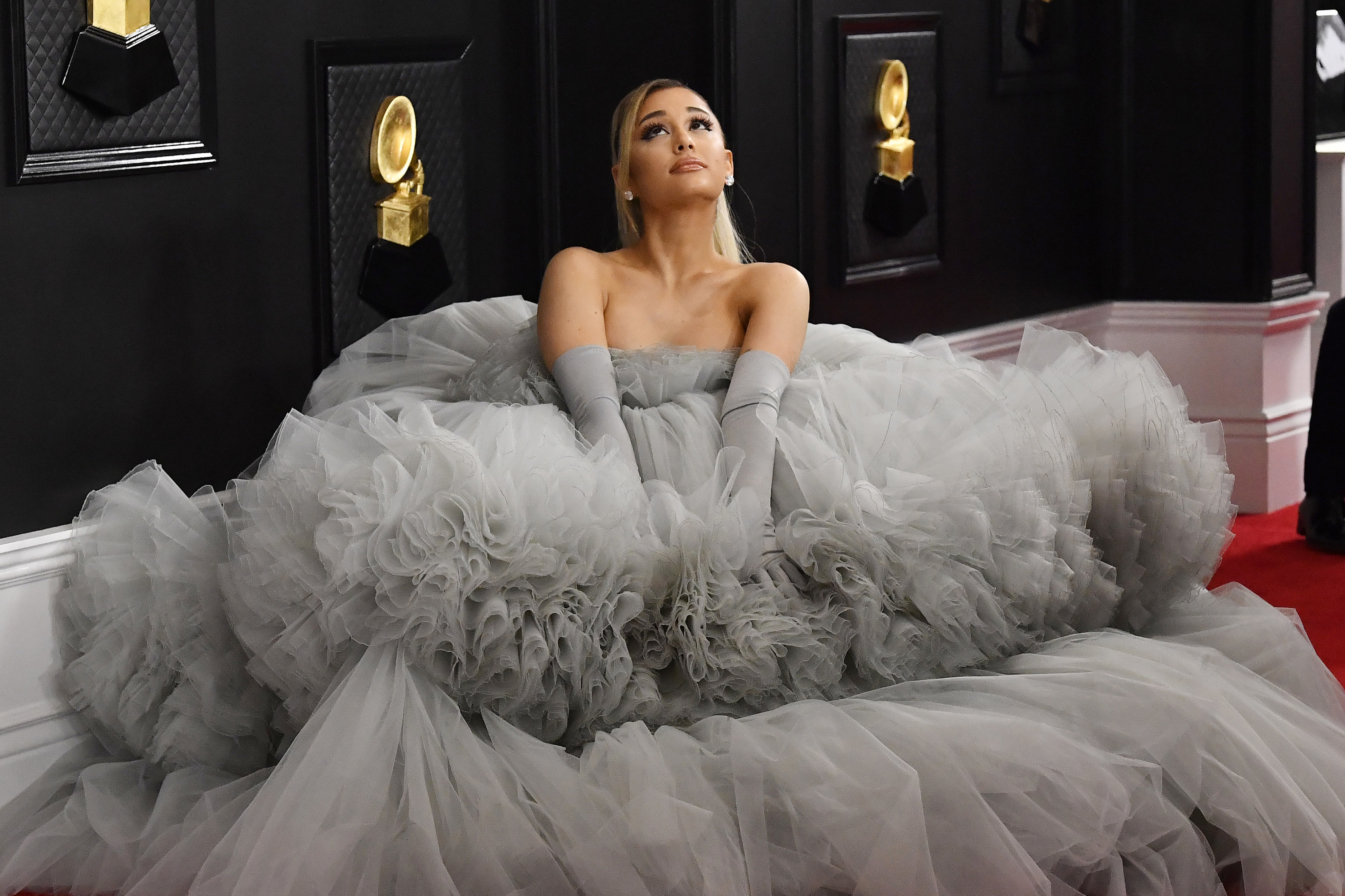 Yep — in case you didn't know, Ari has something of a penchant for all things horror. In the past, she's admitted that Halloween is her favourite holiday of the year, and she's not afraid to go all out when dressing up for it.
In fact, Ariana has been a fan of horror since she was a kid. For her fourth birthday, she threw a Jaws-themed party, which sent the other kids "running [and] screaming". Oh, and with the help of her mom, the Grandes used to decorate the house with actual organs from the local butcher. Cute!
Anyway, what I'm trying to say is Ariana is a big fan of horror, which is why it's probably no surprise that a bunch of her friends sent texts to inform her of the auction taking place.
Of course, Florence couldn't have been more encouraging. She pointed out that the flower dress would make a pretty badass Halloween costume.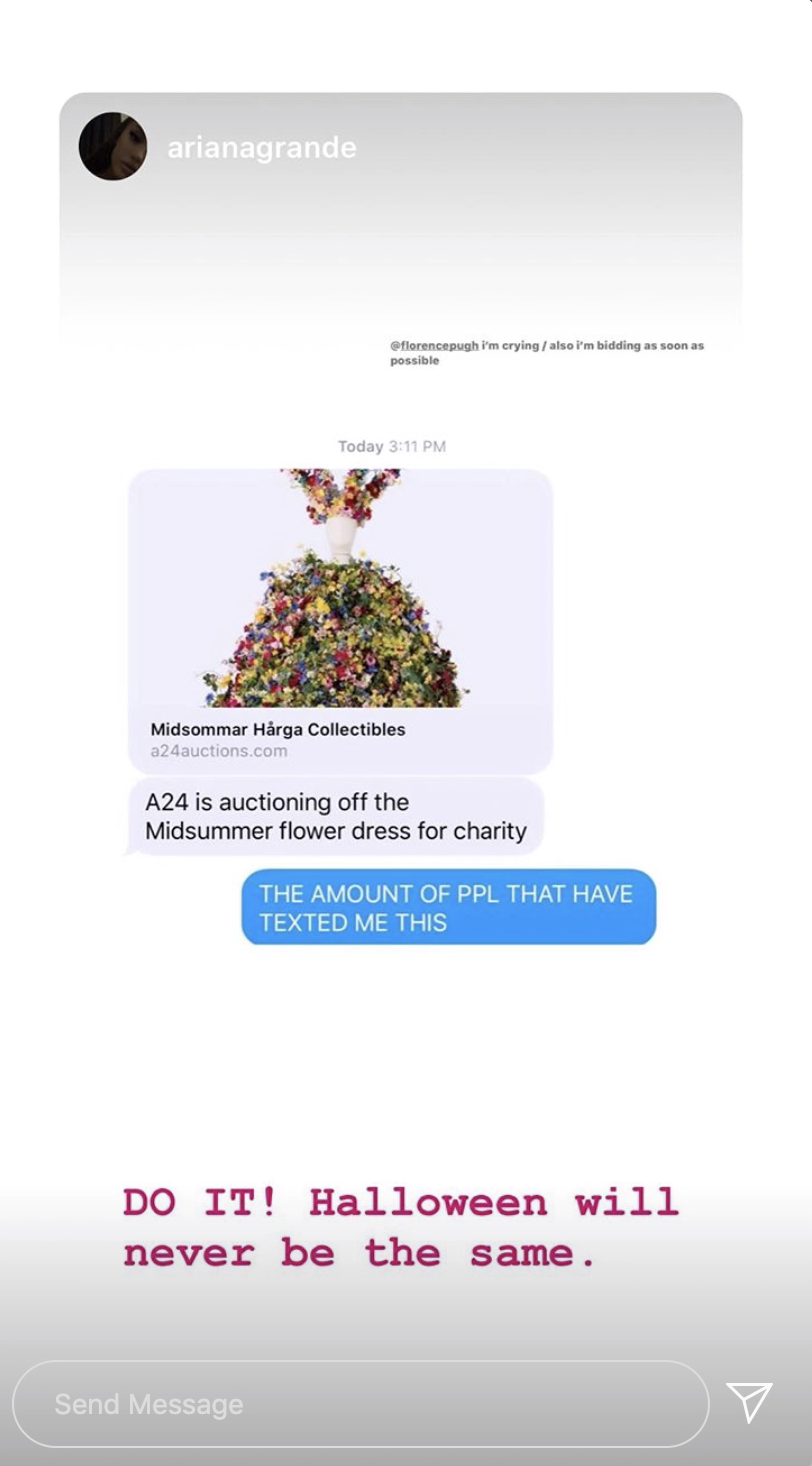 But Ariana was apparently already one step ahead and had planned to have the dress made for Halloween!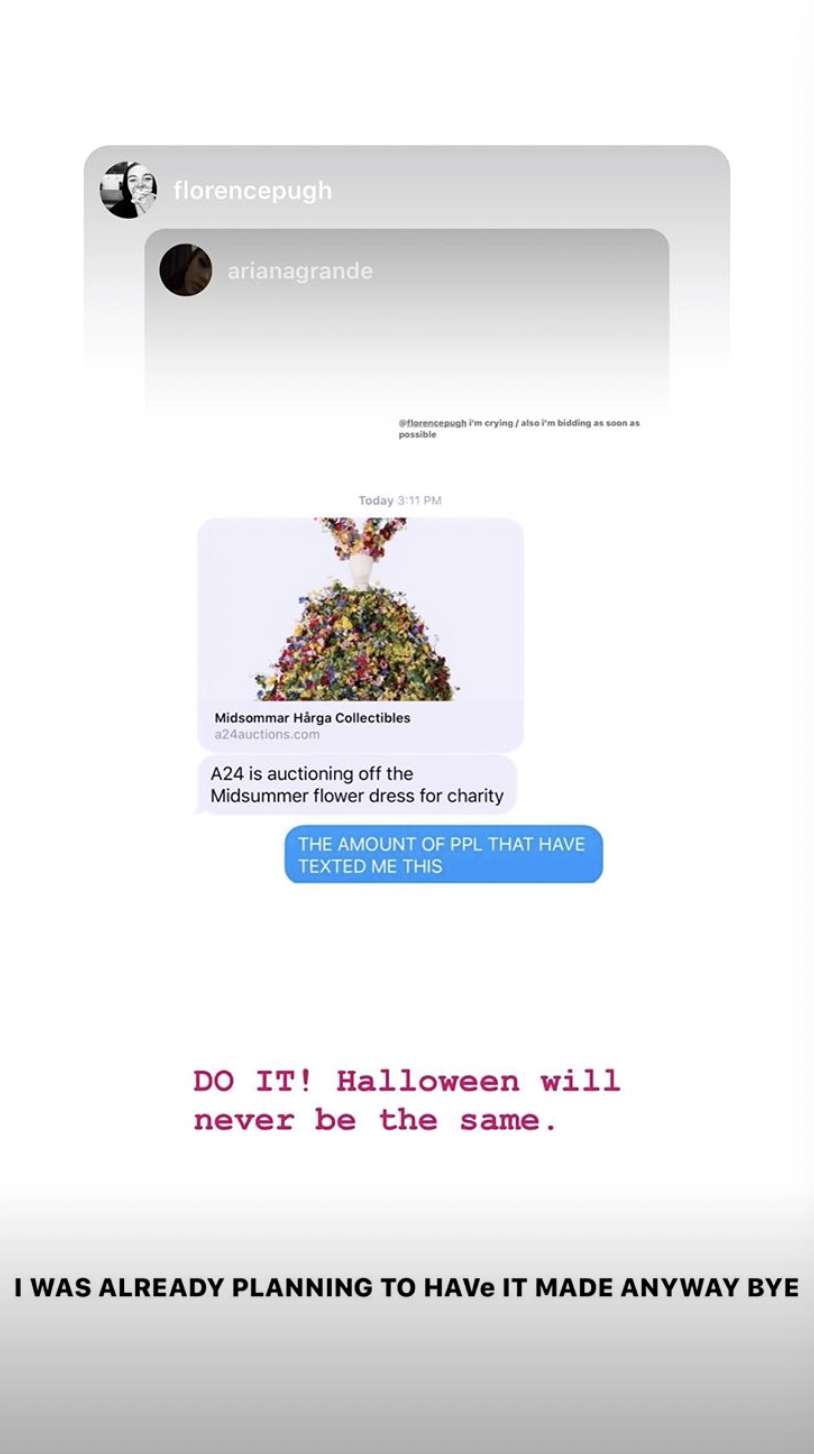 However, Florence was quick to point out a winning feature of the original dress: It apparently has "hand holes" so you can hold a glass of wine!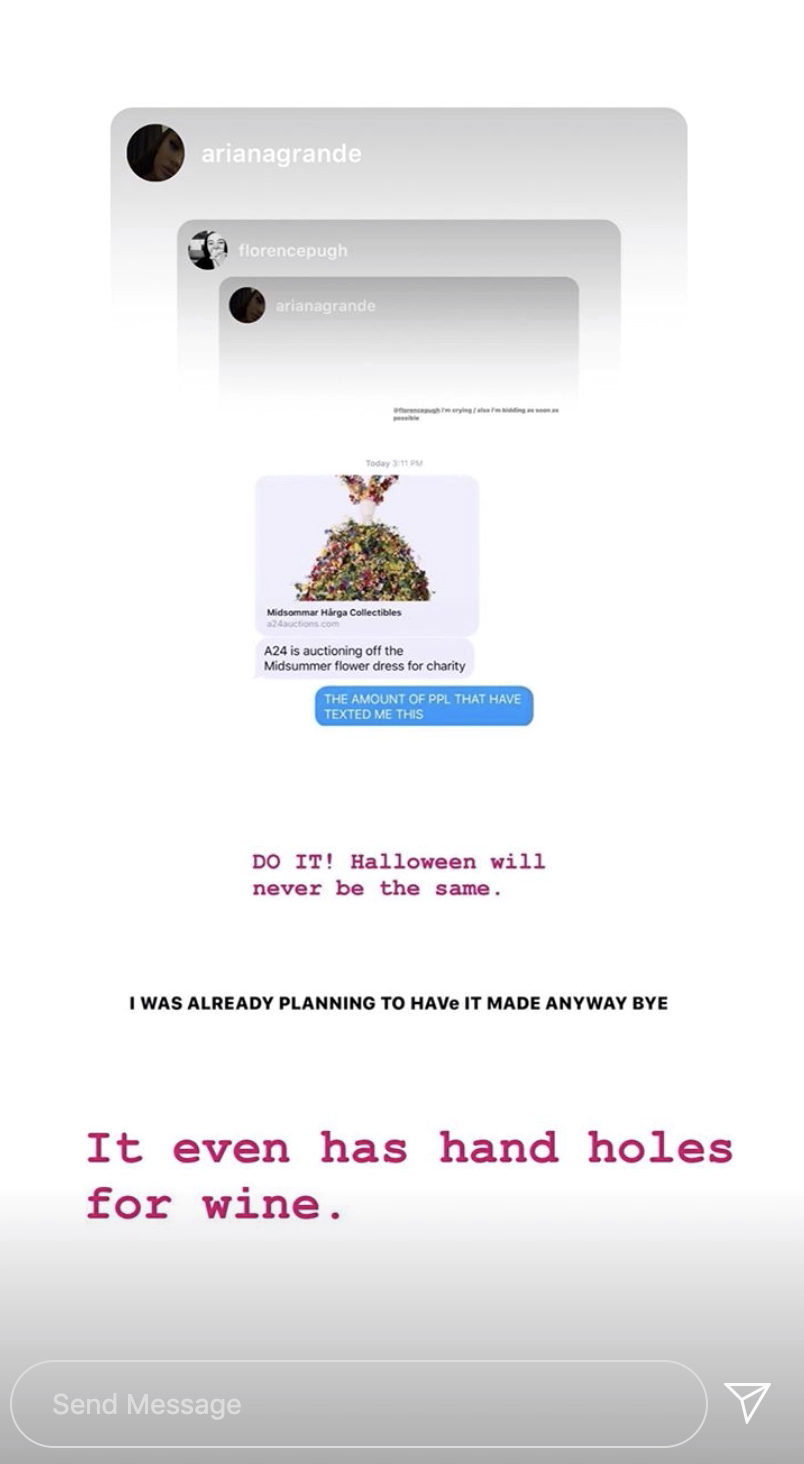 I think it's fair to assume that Ariana may have been swayed by that detail and will indeed be bidding next week...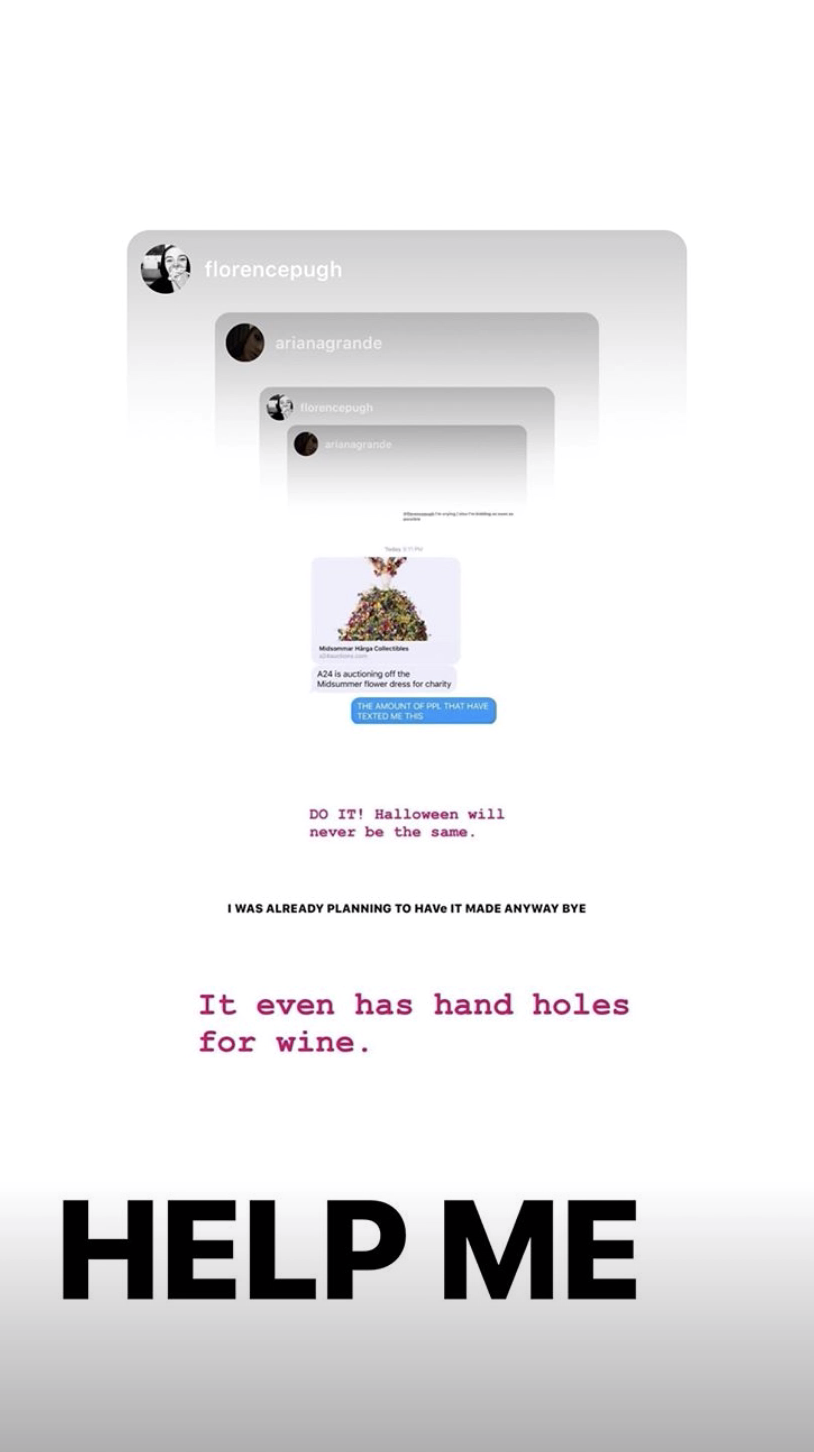 Ariana and Florence actually appear to have recently struck up a friendship. The "Thank U, Next" singer recently defended Florence from criticism about her relationship with Zach Braff.
The Little Women actor was recently forced to address negative comments about the 21-year age gap, saying in a video posted to Instagram: "I'm 24 years old. I do not need you to tell me who I should and should not love."
Ariana was quick to support Florence, later posting the video to her Instagram story and opening up about her own experiences of receiving negative comments about her personal life.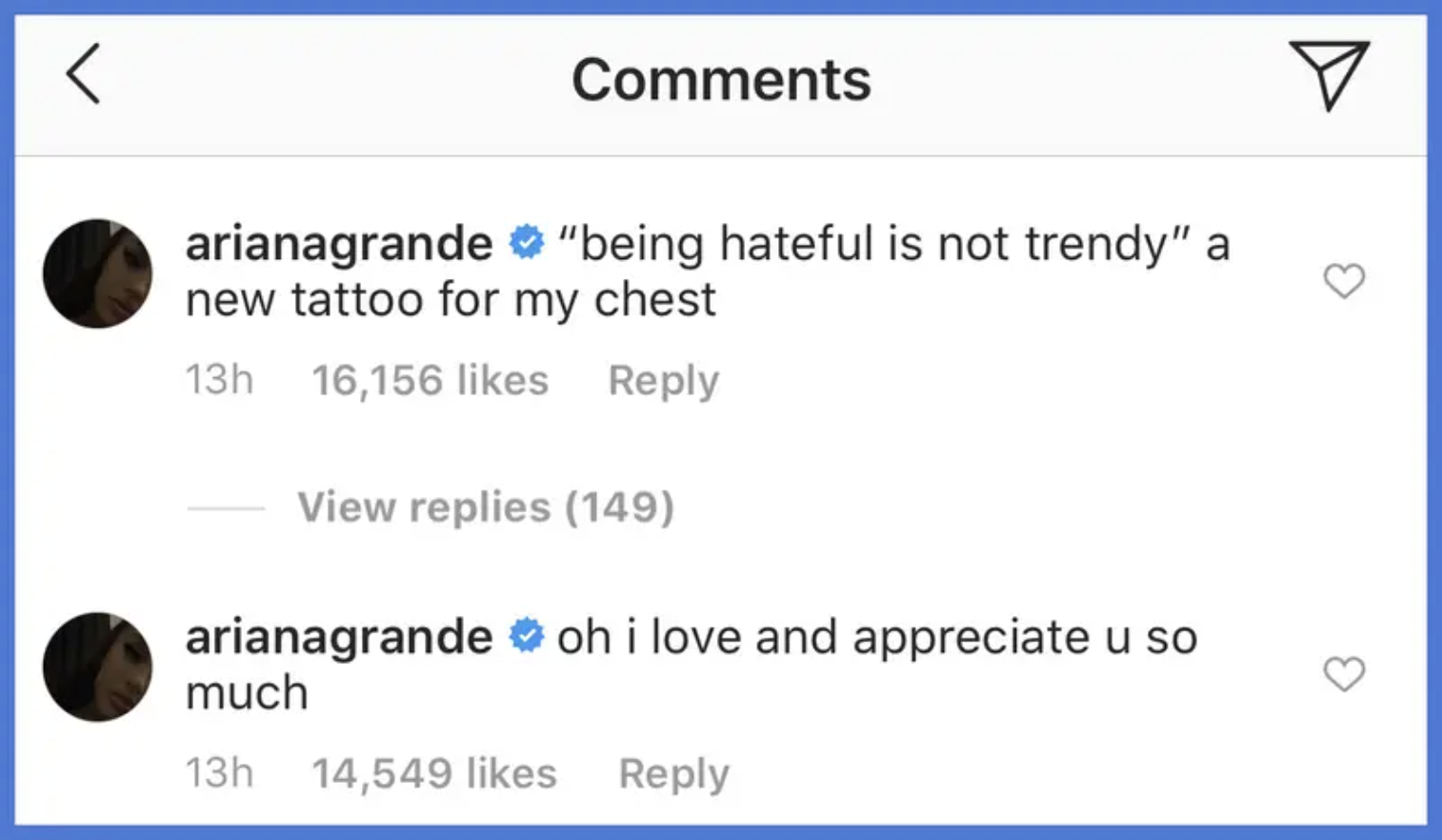 A friendship based on support and a shared love of horror movies? Sounds fantastic to me!