Last night was the network premiere of the delightfully insane Scream Queens.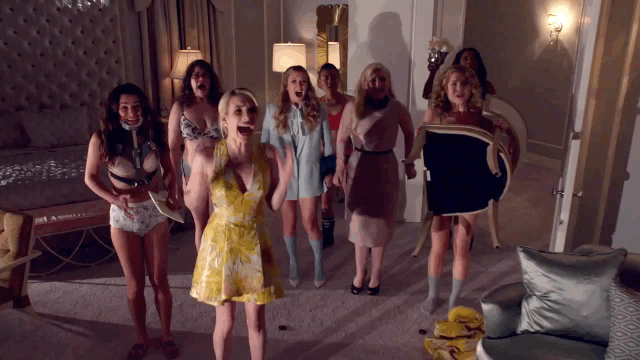 At the end of the two-hour premiere, creator Ryan Murphy sent out this enticing tweet:
So the true identity of the Red Devil is someone we've already seen...but who could it be? Let's take a look at the prime suspects. 1.
Chanel Oberlin 2.
Chanels #3 and #5 3.
Dean Munsch 4.
Pete Martinez 5.
Chad Radwell and Boone 6.
Wes (Grace's dad) 7.
Gigi Caldwell 8.
LITERALLY EVERYONE (except maybe Grace and Zayday) Oops. Something went wrong. Please try again later
Looks like we are having a problem on the server.
Who do you think is the real Red Devil?
One or both of the other Chanels

Boone & one of the pledges

At least three or more people working separately

Someone else whom I'll name in the comments