The perils of loving denim, hating belts, and ordering a size down to ensure no gaping waistband (but taking a chance on inner thigh tears) feels a little something like this: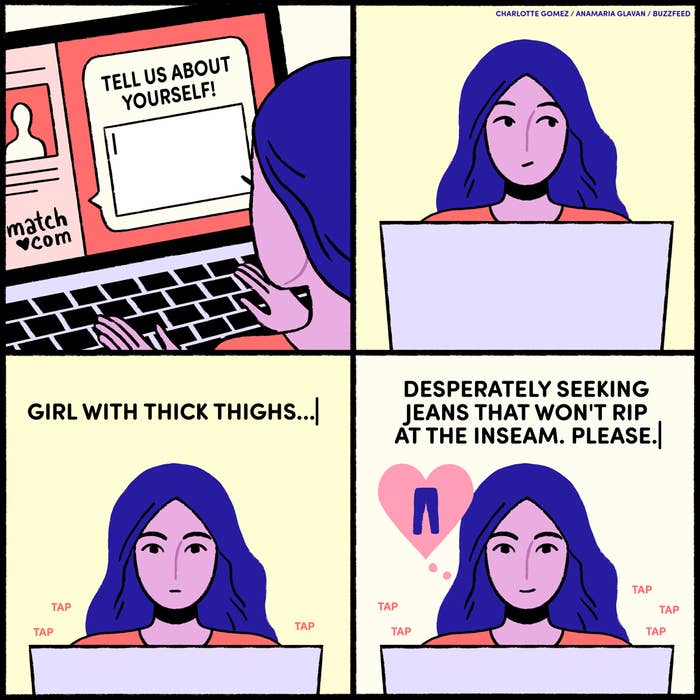 Now, if you share my problem of finding quality jeans that fit both your waist and thighs, then Madewell's curvy jeans line *is* the solution — they're specifically designed for hourglass figures that scoff at the idea of a belt.
Each pair is thoughtfully crafted with a longer rise, slightly narrower waist, and a hint of extra room at the hip and thighs to highlight your assets. Truly, (and I find this awkward to mention ~butt~ here we are...) they make your butt look fantastic.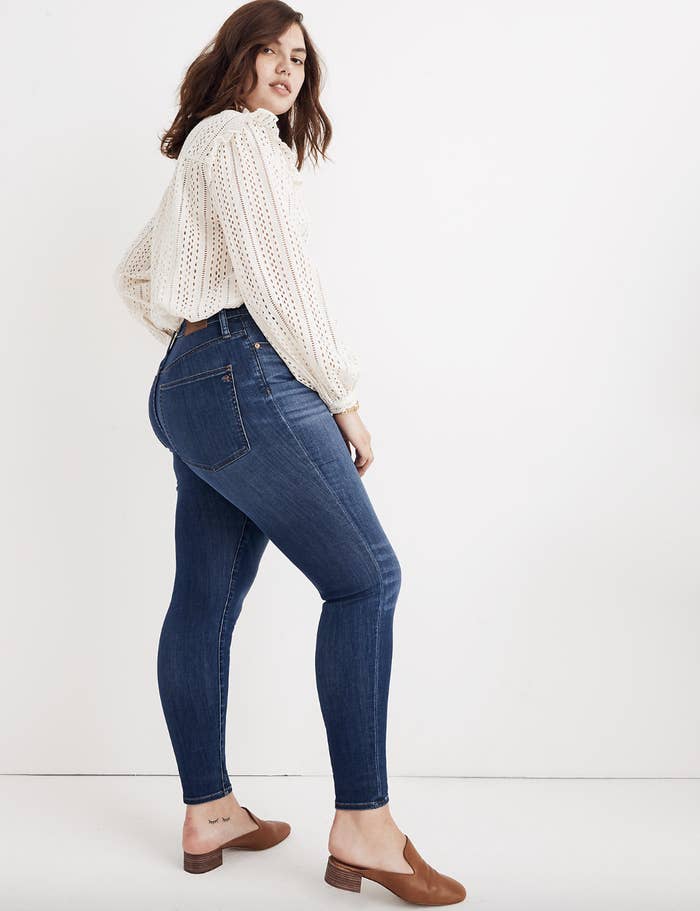 I own four pairs of denim from this line and I wear them, um, religiously. They're on the pricier side starting at $75+, but I cannot stress enough how worth it they are.
And have I mentioned how STRETCHY they are?!?!?! They make my leggings feel stiff.
Another FYI: I've washed all of my Madewell curvy jeans (four pairs total, baby) about 1,000 times each and they still fit *and* look exactly as they did when I first got 'em. No fading. Fabulous retention.
Now if you don't believe my impassioned review, simply check out the on-site comments: The people have spoken, and they agree that these booty-enhancing pants are the knees on bees.

Anyway, consider this an article bestowed upon you by the denim gods. Get your own pair of Madewell curvy jeans starting at $75 (available in sizes 23–37, 5 wash shades and 9 styles, and petite, regular, and tall lengths).