During San Diego Comic-Con, BuzzFeed sat down with the cast and filmmakers of Deadpool 2 to discuss the film's upcoming DVD release.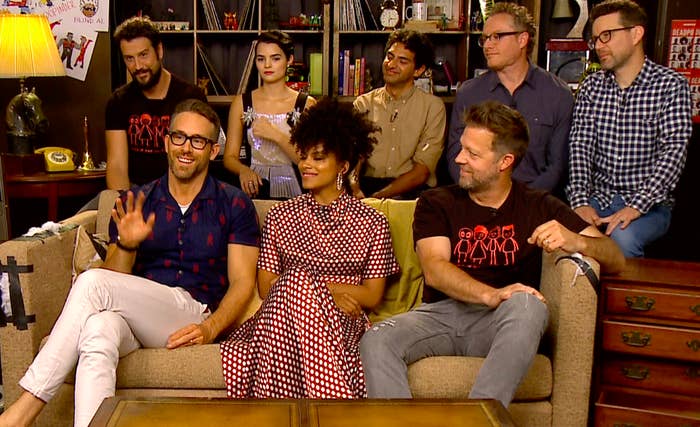 While the cast had a lot to talk about, I only had one thing on my mind: "If you could have anyone from any franchise join the X-Force, who would it be?"
And their answers DID NOT disappoint.
And other suggestions included Howard the Duck, the Blob, and Captain Planet.
However, I will admit, as a massive fan, I was hoping for one very specific answer, which I received directly from Mr. Pool (Ryan Reynolds) himself: Hugh Jackman.
It's true, I was fully hoping Reynolds would admit what every fan is thinking: We still want a REAL Wolverine cameo in a Deadpool movie.
While we received a nice little nod to their relationship in the credits of Deadpool 2, many are still holding out for an actual cameo from Jackman in any future Deadpool films.
Though, Reynolds' ideal cameo would be a little different than you'd expect, as he hopes to see Jackman appear as exactly that...just Jackman, not Wolverine.
Which, frankly, would be the most magnificently on-brand Deadpool troll of all time, so I'll fully be holding my breath until Deadpool 3.
But in the meantime, be sure to check out Deadpool 2: SUPER DUPER $@%!#& CUT, which arrives on 4K Ultra HD, Blu-ray, and DVD Aug. 21, 2018!