Early last week we got the first glimpse of my new crush, Zazie Beetz, in full Domino goodness.
Then shortly after, we were treated to this gorgeous headshot, showcasing the X-Force badass's signature birthmark.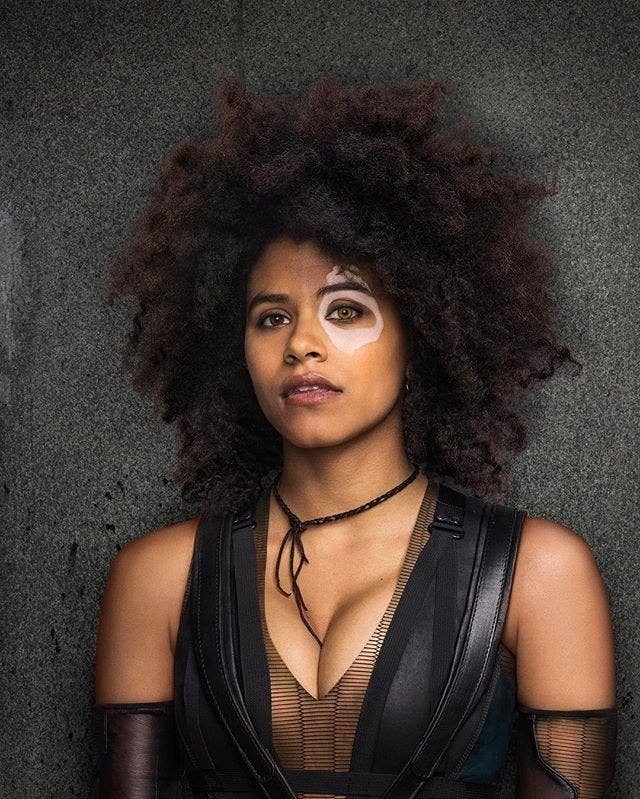 And it appears Ryan Reynolds has no plans on slowing down his trend of releasing kick-ass Deadpool 2 content (accompanied by the best possible puns), since he just shared the FIRST images of Josh Brolin as Cable.
I mean, it's not Kiera Knightley.
But also I ain't tryin' to fuck with this man, so excellent job.
Also (because I'm a giant nerd and know that if you clicked on this, you are too) I couldn't help but notice what is attached to his belt on the right side.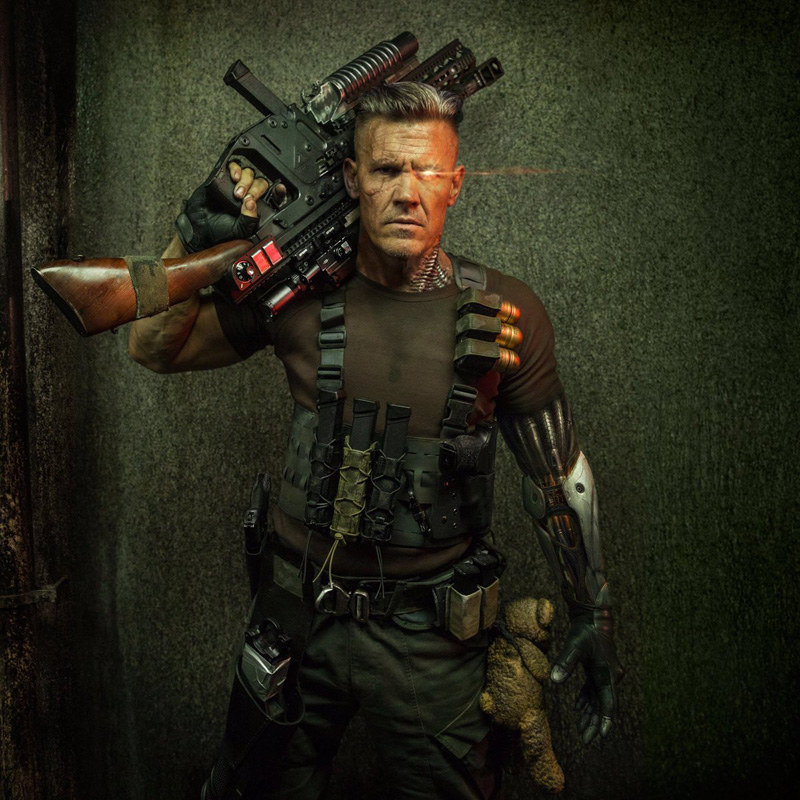 Is that a teddy bear? Could that mean... is there *Hope* (Summers)?!
I guess only time will tell which characters we can expect to see in the film. Until then, get excited for June 1st, 2018.