Kevin Hart is probably still recovering from his latest appearance on The Tonight Show, where he had to share the stage with some very scary wild animals. Get ready for 14+ minutes of sheer hilarity.
Kevin appeared on The Tonight Show alongside Robert Irwin, the 14-year-old son of the late Crocodile Hunter, Steve Irwin.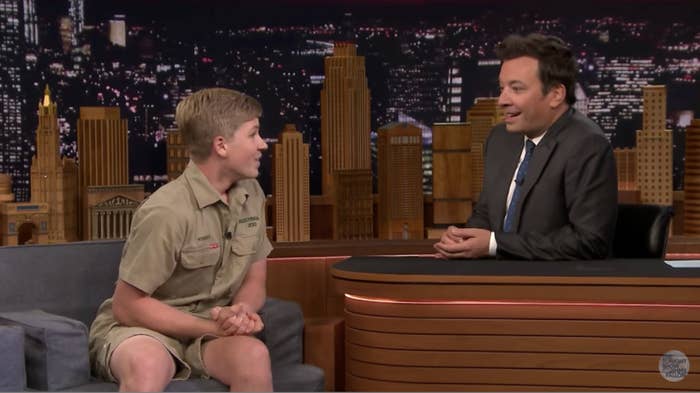 And the fun began when Robert brought out his first animal, a baby ostrich named Giselle.
Fun facts about ostriches: They can run up to 40 miles per hour, and they can easily KILL A LION with their legs.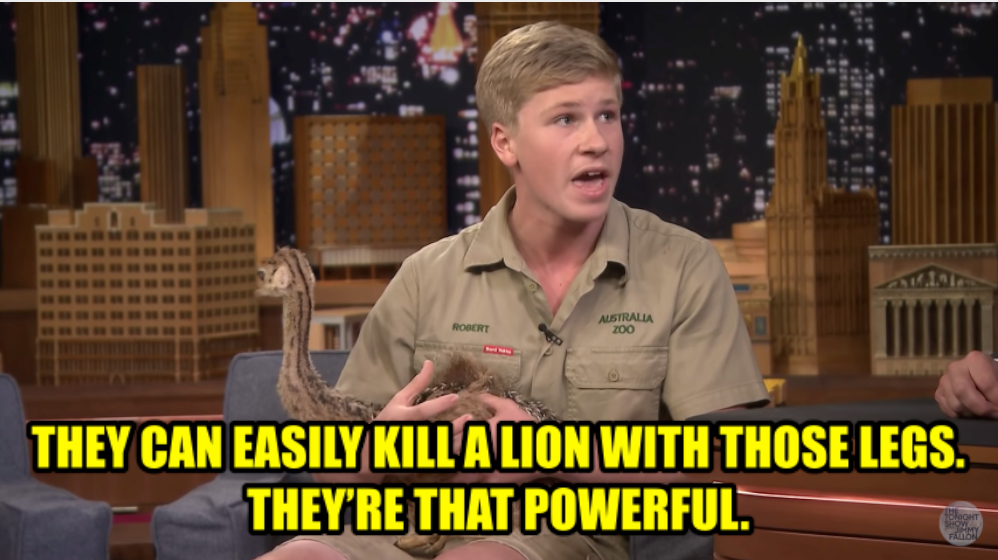 I know.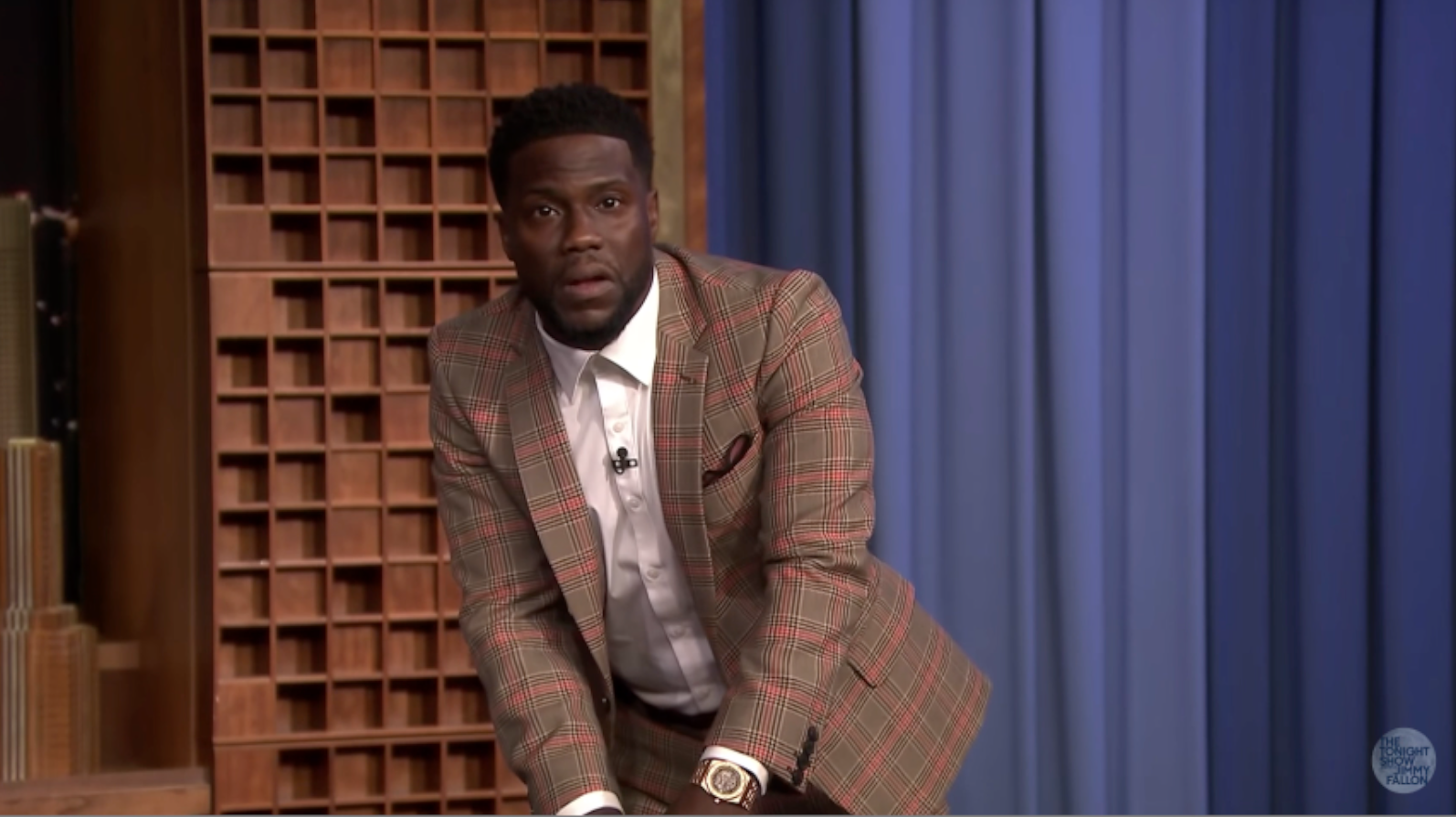 Next up, Kevin met a snake named LeBron.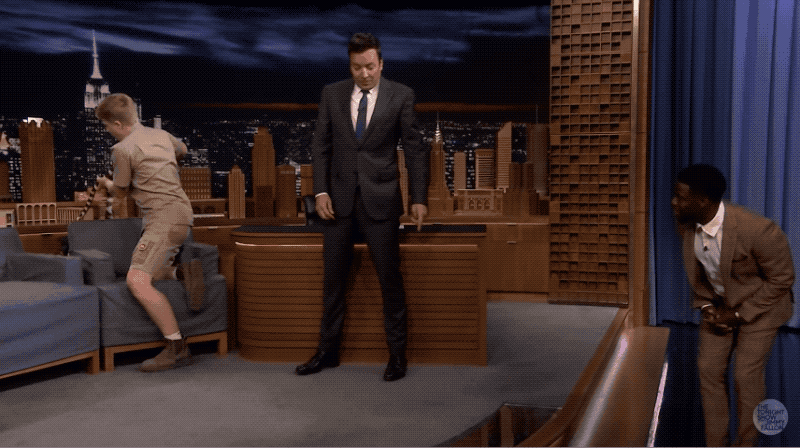 And then ANOTHER snake named Elvis.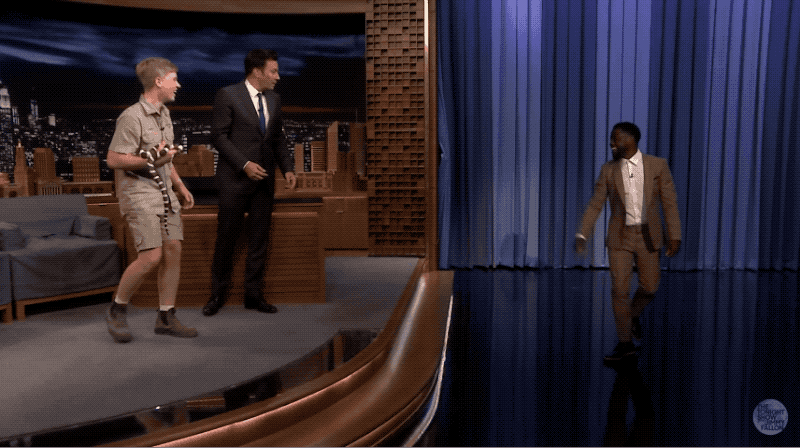 He really did try to hold it, but then took a HARD PASS.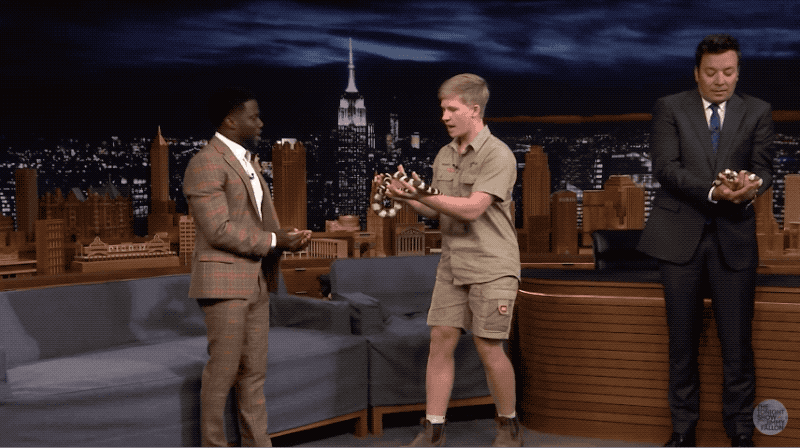 Next, Robert introduced Jimmy and Kevin to a tarantula named Big Red...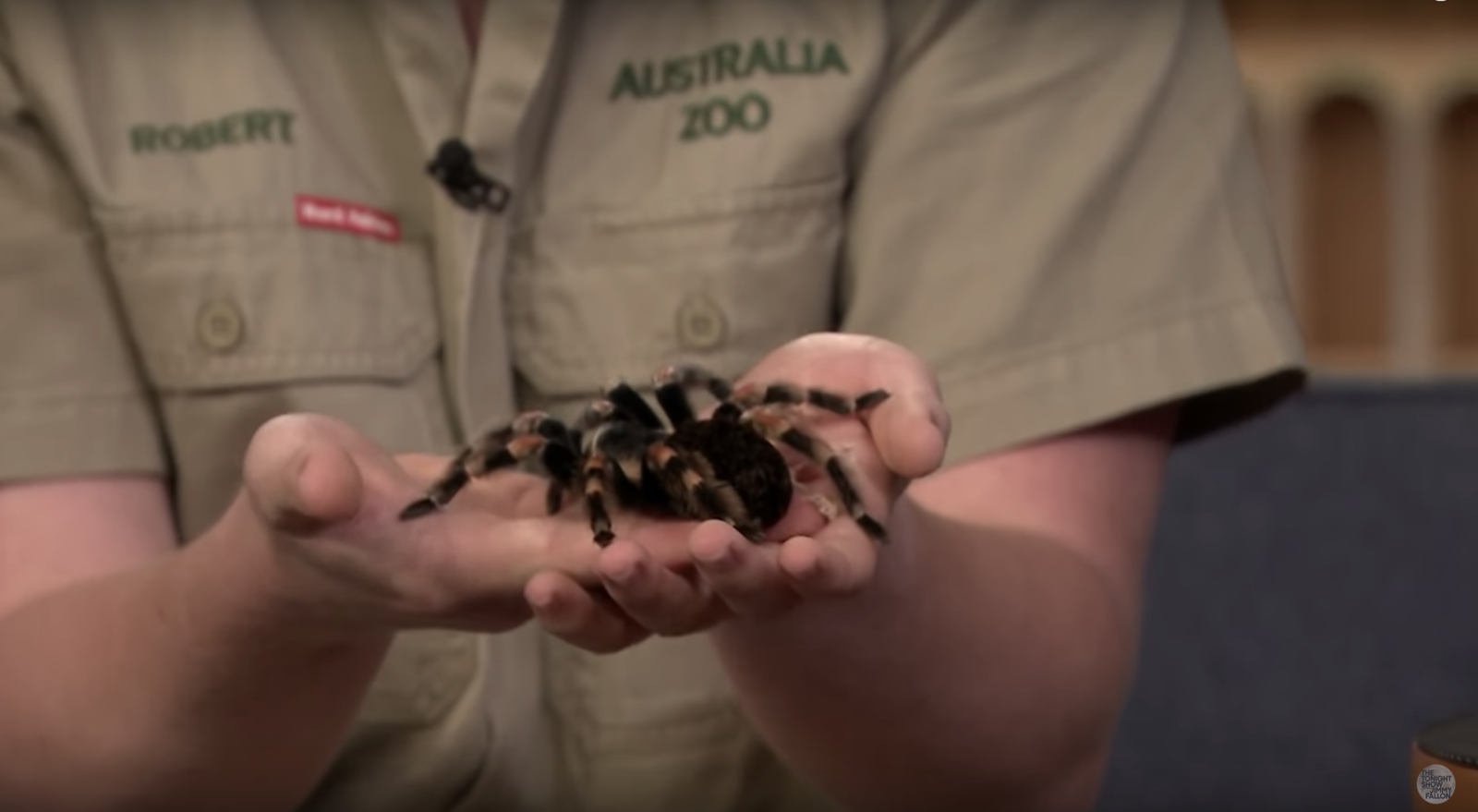 ...and it went about as well as you would imagine.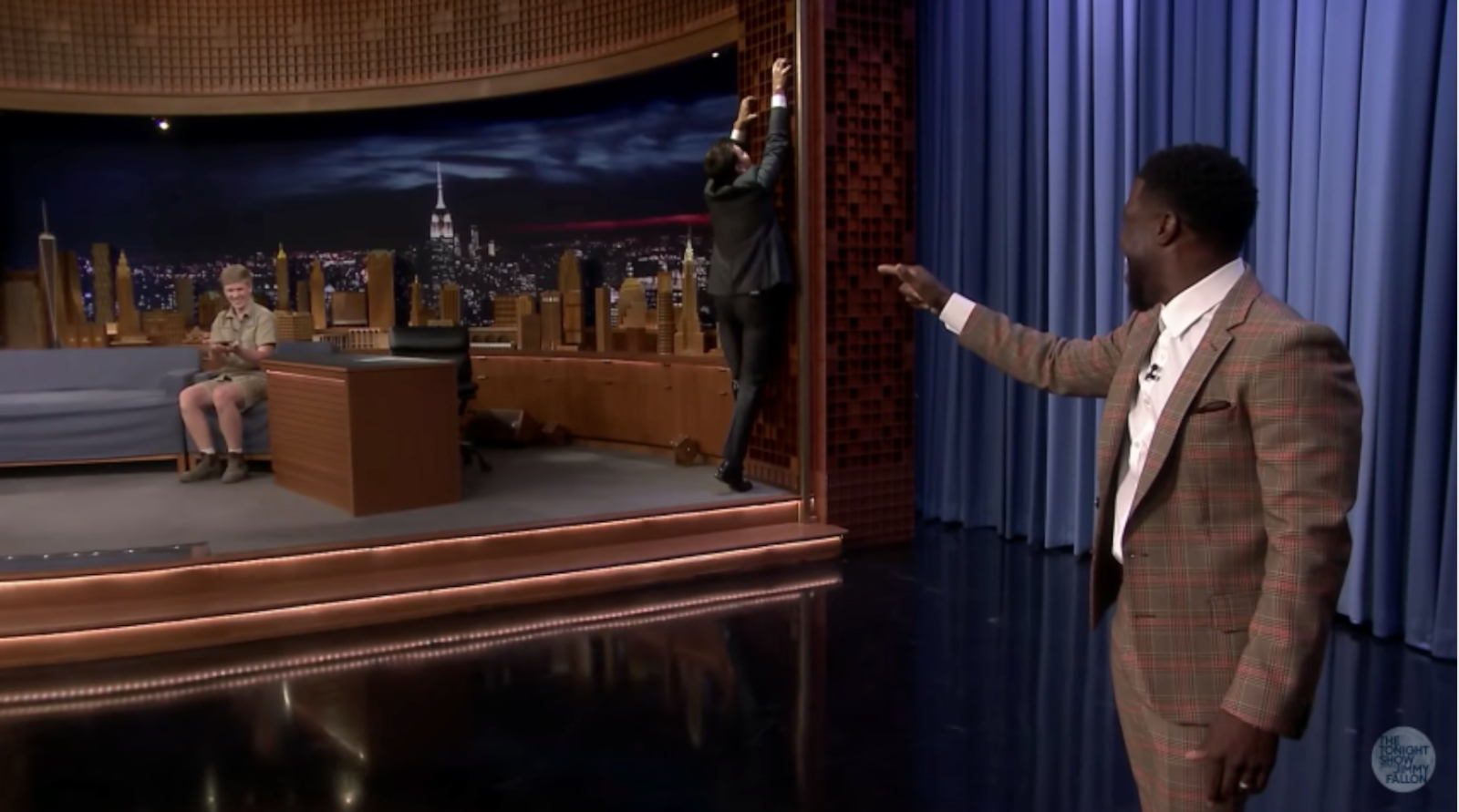 Finally, Jimmy actually got the nerve to hold Big Red.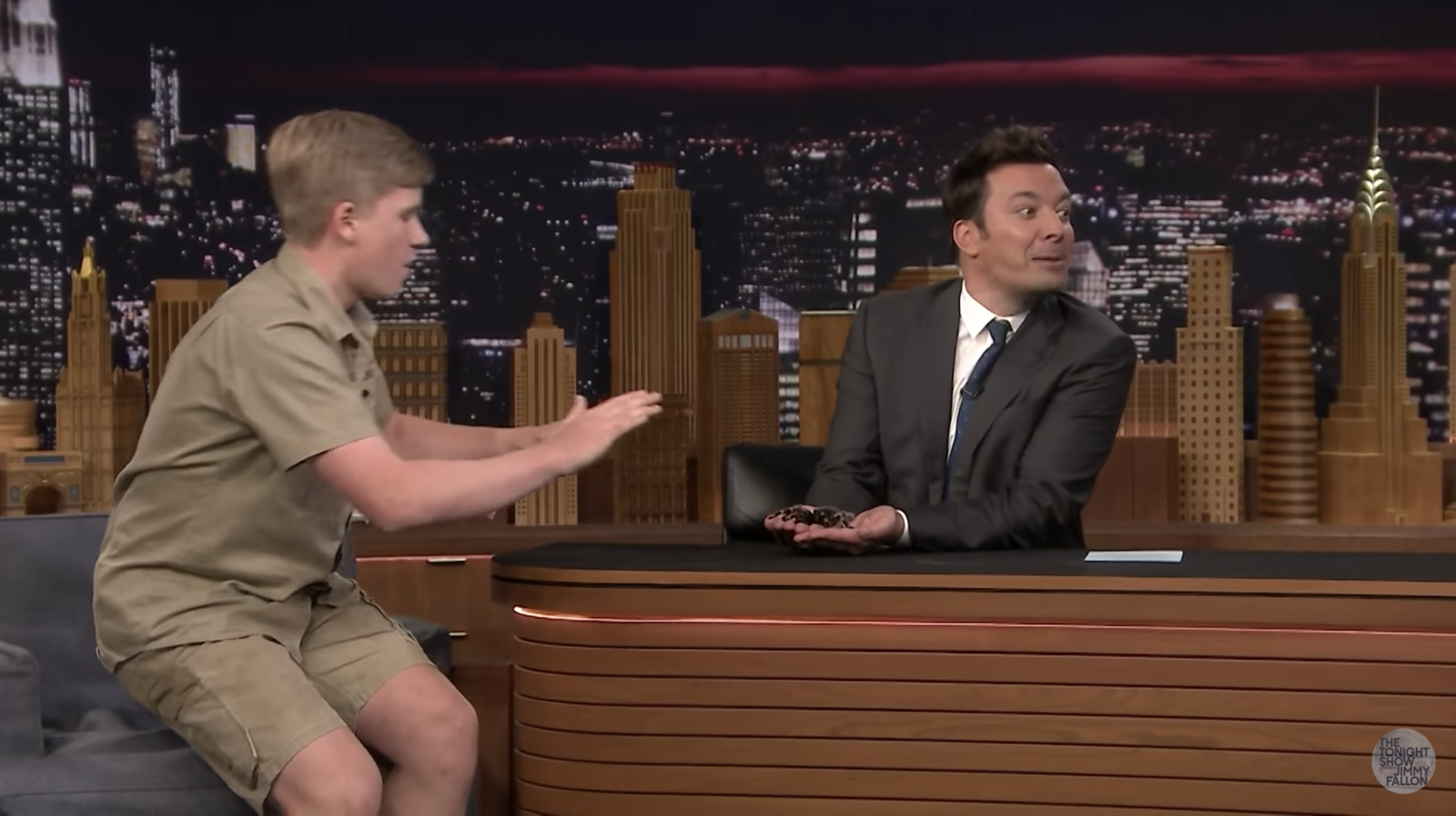 And Kevin spoke for the rest of us.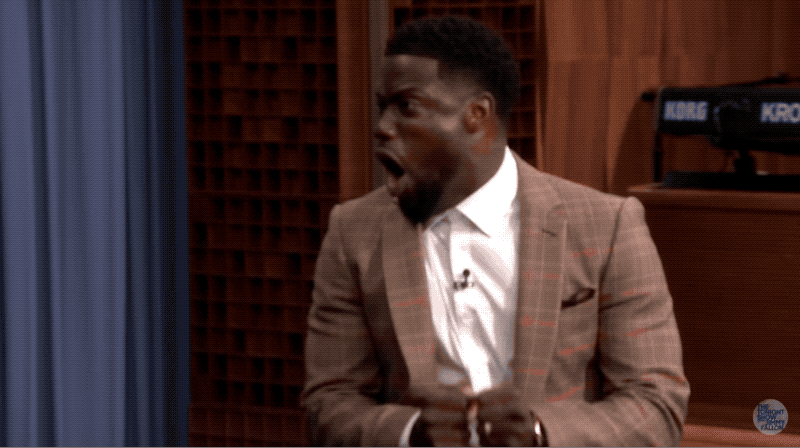 To his credit, Kevin DID let a falcon fly across the room and LAND ON HIS ARM!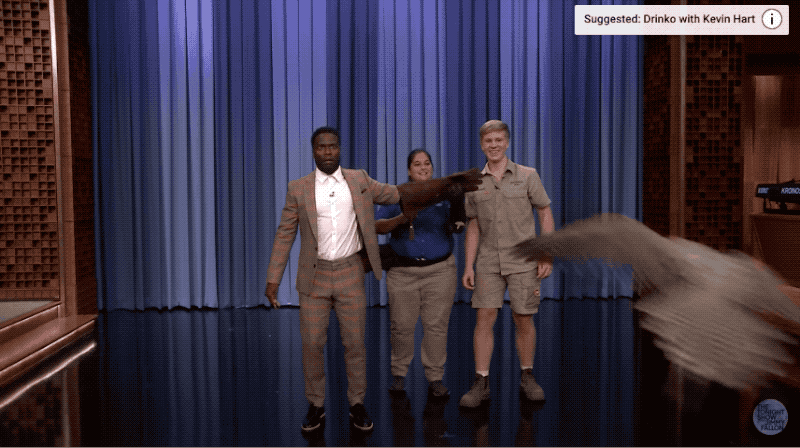 And basically he acted like me whenever there's even a fly near me.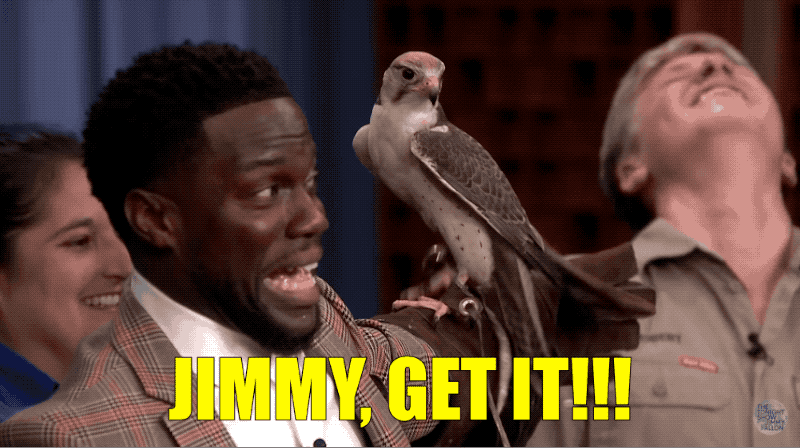 Kevin Hart, you are a damn good sport.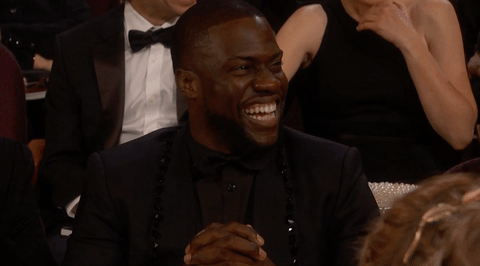 You can see more Fallon-related hijinks on the Tonight Show YouTube page here.