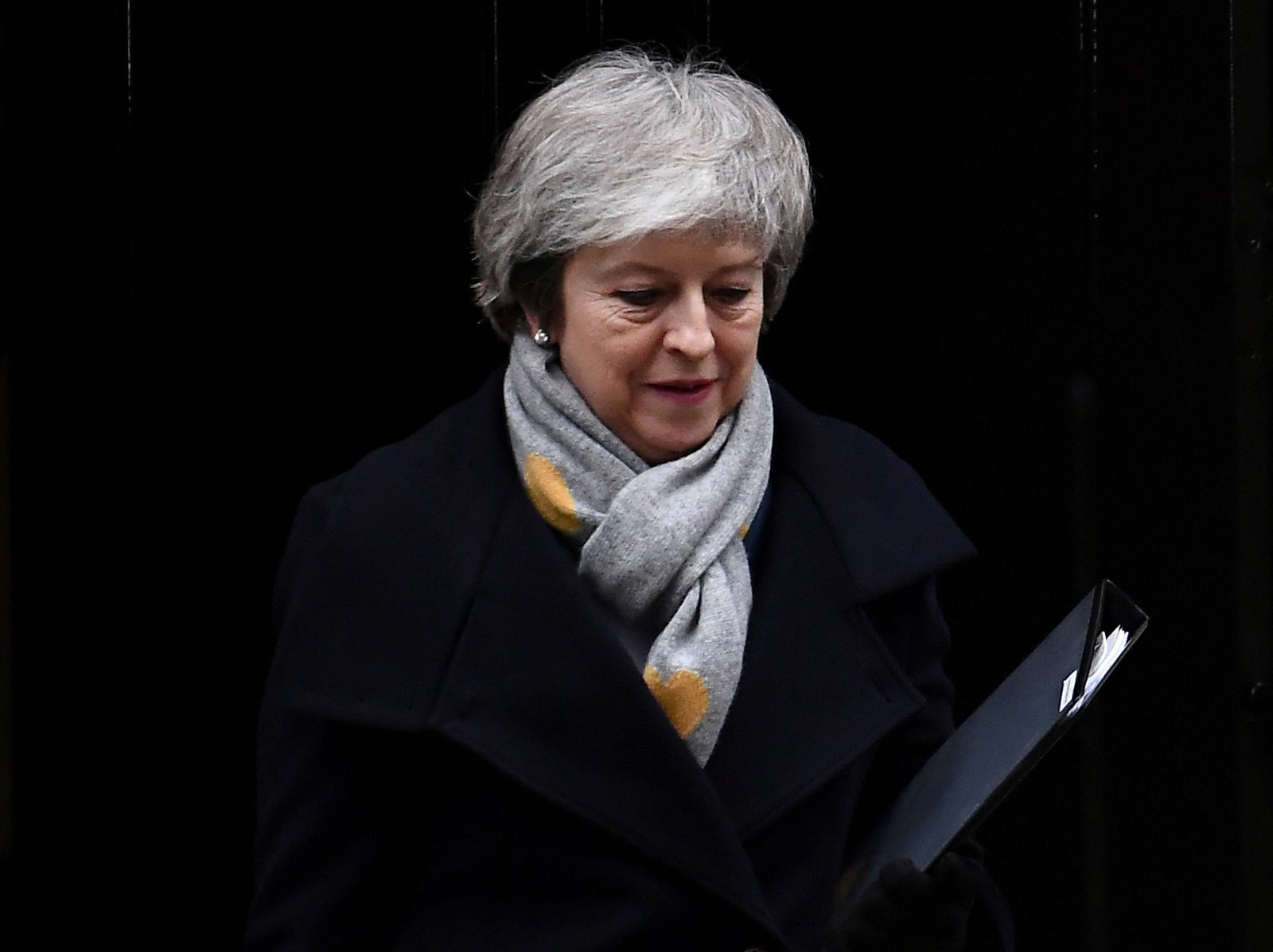 The House of Commons voted down Theresa May's Brexit deal on Tuesday night in an unprecedented rejection of the government's flagship policy that drastically worsens the political crisis in Westminster.

Her withdrawal agreement was opposed by 432 votes to 202, a historic margin of 230, which surpasses the previous record on a vote contested by the government set by Ramsay MacDonald's minority Labour government in 1924 when it lost by 166 votes.
For the first time in history, more than 400 MPs voted against the government in the Commons.
In one of the largest postwar rebellions, 118 Conservative MPs opposed the deal.

The Labour party leader Jeremy Corbyn immediately called a vote of no confidence in the government tomorrow. The Democratic Unionist Party, which opposed the Brexit deal, said it would support the government in the confidence vote. While May is expected to survive, defeat tomorrow could force a general election.
After the crushing defeat, the PM told the Commons she would not resign. "It is clear that the House does not support this deal. But tonight's vote tells us nothing about what it does support. Nothing about how — or even if — it intends to honour the decision the British people took in a referendum Parliament decided to hold," she said.
Responding, Corbyn told parliament: "This is a catastrophic defeat for this government. After two years of failed negotiations, the House of Commons has delivered its verdict on her Brexit deal and that verdict is absolutely decisive."
The PM's official spokesperson later told journalists the government would reach out to senior parliamentarians in an attempt to ensure that the UK leaves with a deal, but signalled it would not offer the permanent customs union sought by Labour.
Corbyn's spokesperson said Labour would continue to push for an election and may bring forward subsequent confidence motions if tomorrow's vote is unsuccessful. They refused to commit to shifting support to a second referendum, reiterating Labour's conference policy that "all options" would remain on the table.
May is required to table a new motion within three days setting out how she plans to proceed. The motion can be amended by MPs seeking to put forward their own alternative Brexit plans.
The UK is now facing the possibility of having to extend Article 50 — the process that means it is due to leave the European Union on March 29 — as there is unlikely to be enough time for a Brexit agreement to pass through parliament by that date.
Remain-supporting rebels led by Tory backbencher Nick Boles are seeking to hand power over the Brexit process back to MPs with an unprecedented bill that would wrest control over the Commons order paper from the government.
European Council president Donald Tusk's spokesperson said: "We regret the outcome of the vote, and urge the UK Government to clarify its intentions with respect to its next steps as soon as possible."
He also confirmed BuzzFeed News' earlier story that the EU27 would not change its position and speed up preparations for no deal.
"We will continue our preparations for all outcomes, including a no-deal scenario. The risk of a disorderly exit has increased with this vote and, while we do not want this to happen, we will be prepared for it.
"We will continue the EU´s process of ratification of the agreement reached with the UK Government. This agreement is and remains the best and only way to ensure an orderly withdrawal of the United Kingdom from the European Union."
Brussels also dismissed suggestions that a special summit or reopening the deal could unlock the stalemate in Westminster.
Lines sent to the 27 capitals stated that "there is nothing more that the EU can do. The problem is in London, not in Brussels or the capitals of the 27. Hence, a meeting of the 27 right now serves no purpose."
And although the EU was always ready to meet and to talk, Brussels reaffirmed that the European Council (in Article 50 composition) said in December that the Withdrawal Agreement, which was agreed by the UK government with the EU's negotiator and endorsed by the EU27 Leaders, is not open for renegotiation.
In terms of the possibility of extending Article 50, the EU said there had been no UK request. Should there be one, "setting out the reasons for such an extension, it will be a matter for the EU27 to decide by unanimity."
These were the 118 Conservatives who voted against the government:
Adam Afriyie
Lucy Allan
Heidi Allen
Sir David Amess
Richard Bacon
Steve Baker
John Baron
Guto Bebb
Bob Blackman
Crispin Blunt
Peter Bone
Ben Bradley
Sir Graham Brady
Suella Braverman
Andrew Bridgen
Fiona Bruce
Conor Burns
Sir William Cash
Maria Caulfield
Rehman Chishti
Sir Christopher Chope
Simon Clarke
Damian Collins
Robert Courts
Tracey Crouch
Philip Davies
David Davis
Nadine Dorries
Steve Double
Richard Drax
James Duddridge
Iain Duncan Smith
Charlie Elphicke
Nigel Evans
Sir David Evennett
Michael Fabricant
Sir Michael Fallon
Mark Francois
Marcus Fysh
Zac Goldsmith
James Gray
Chris Green
Justine Greening
Dominic Grieve
Sam Gyimah
Robert Halfon
Greg Hands
Mark Harper
Sir John Hayes
Gordon Henderson
Philip Hollobone
Adam Holloway
Eddie Hughes
Ranil Jayawardena
Sir Bernard Jenkin
Andrea Jenkyns
Boris Johnson
Gareth Johnson
Jo Johnson
David Jones
Daniel Kawczynski
Sir Greg Knight
John Lamont
Pauline Latham
Phillip Lee
Andrew Lewer
Julian Lewis
Ian Liddell-Grainger
Julia Lopez
Jonathan Lord
Tim Loughton
Craig Mackinlay
Anne Main
Scott Mann
Scott McPartland
Esther McVey
Johnny Mercer
Stephen Metcalfe
Nigel Mills
Andrew Mitchell
Damien Moore
Anne Marie Morris
Sheryll Murray
Matthew Offord
Priti Patel
Owen Paterson
Sir Mike Penning
Mark Pritchard
Tom Pursglove
Will Quince
Dominic Raab
Sir John Redwood
Jacob Rees-Mogg
Laurence Robertson
Andrew Rosindell
Douglas Ross
Lee Rowley
Grant Shapps
Henry Smith
Royston Smith
Anna Soubry
Bob Stewart
Julian Sturdy
Sir Hugo Swire
Sir Robert Syms
Derek Thomas
Ross Thomson
Michael Tomlinson
Craig Tracey
Anne-Marie Trevelyan
Shailesh Vara
Martin Vickers
Theresa Villiers
Giles Watling
John Whittingdale
Bill Wiggin
Sarah Wollaston
Looks like there are no comments yet.
Be the first to comment!