Santorum Campaign Expresses Confidence, Predicts Strong Night
Political director says expectations aren't too high as fundraising triples in pace.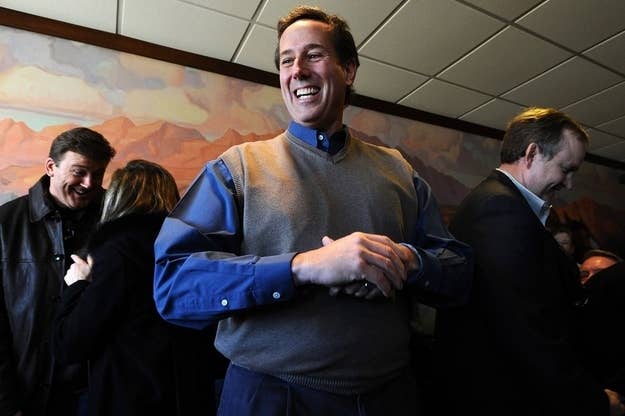 JOHNSTON, Iowa—Michael Biundo, the national political director of Rick Santorum's presidential campaign, expressed confidence about his chances tonight — and predicted that his surge will continue nationally.
Santorum, who has practically moved to the Hawkeye State over the past few months, has risen from the low single digits to within points of front-runner Mitt Romney in recent days.
"He's gone out an did it the traditional way. People appreciate it," Biundo said, refusing to say where he expects Santorum will perform tonight.
"Two weeks ago you were saying we'd be coming in dead last," he said. "This is the little engine that could campaign. Whatever happens here tonight we're going to be coming out of here with more momentum than we had two weeks ago. We feel very well positioned to keep going. No matter what you guys say we're going to keep plugging along."
The aide also pushed back on Romney's assertion that Santorum is a career Washington insider, saying "Mitt Romney could have been a longtime insider, but he didn't win."
Biundo said fundraising has tripled in pace over the last two weeks, but refused to provide a specific dollar amount. Asked whether Santorum can whether the expected onslaught of negative advertising from Mitt Romney and his SuperPAC if he performs well, Biundo said he can.
"We've learned something from everyone's experiences. We're going to have enough resources to compete. We're confident that Rick has the right message, that it will be brought to the voters, and that they will like it."
Santorum will travel to New Hampshire tomorrow and remain there until the primary,
save for a quick trip to South Carolina on Sunday afternoon. His campaign is already airing ads in both states.
"We've been in South Carolina more than anyone else — 26 times," he added, predicting that he will do well in the Palmetto State, widely considered conservatives' last chance to stop Mitt Romney.