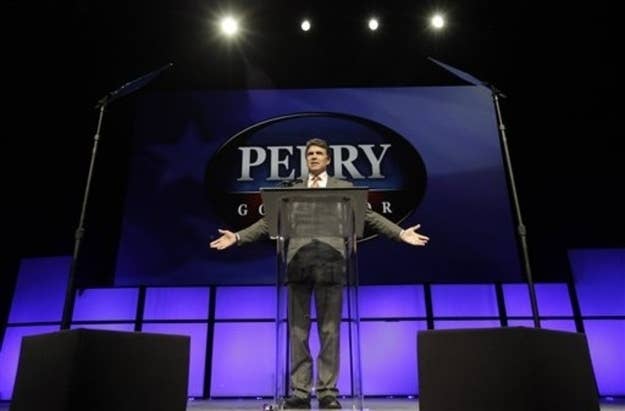 FORT WORTH, Texas — Texas Gov. Rick Perry was shouted down by members of his own party Thursday for his enthusiastic support of Lieutenant Gov. David Dewhurst in the contentious race to replace Sen. Kay Bailey Hutchison.
Perry was greeted warmly by the audience at the state Republican convention, drawing laughs and applause at one-liners making fun of his short-lived presidential campaign. But the mood darkened as if at the flip of a switch when Perry restated his endorsement of Dewhurst, who is opposed by Ted Cruz, the former state solicitor general.
Cruz, a favorite of the tea party, libertarians, and social conservatives, forced a runoff with Dewhurst in last month's Republican primary.
"We need more strong, conservative Texans in Washington, including my friend and colleague David Dewhurst," Perry said in the middle of his speech. What followed is a matter of dispute, but neither was a good omen for Dewhurst or his political patron.
Thousands of Cruz supporters responded with boos or a long chants of "Cruuuuzz,"
lasting for over 10 seconds as Perry tried to continue with his remarks. But as soon as the chants stopped, they loved Perry again, particularly as he closed his remarks with a long section about serving God.
Asked about the response after his speech while fleeing a flock of reporters, Perry replied, "I thought they said Dew."