Every year, we spend hundreds of hours on Twitter: reading, writing, faving, and replying. And each year, the people at Twitter tally up all of our jibber-jabber and tell us the things we've been jibber-jabbering about the most.
In the least shocking news ever, the most tweeted about TV show in 2019 was Game of Thrones, which is no surprise given the fanfare and discussions over the much talked-about final season.
Another not-so-shocking reveal is that the mighty Avengers: Endgame was the most tweeted about movie of the year.
Tom Holland was the most tweeted about actor of the year!
And BTS were the most tweeted about musicians of 2019.
Moving on to sports, Megan Rapinoe and Neymar are the top most tweeted about athletes of 2019, and FC Barcelona is the most tweeted about team.
Moving on to things that happened on Twitter as a platform, the five most retweeted tweets of 2019 are as follows:
1. In first place, there's this egg tweet.
2. In second place we have Jungkook from BTS dancing to Billie Eilish's "Bad Guy."
3. Next, we have people being chased by a cute little bird.
4. In fourth place we have this regal cat who can jump over a fence with grace and ease.
5. And in fifth place we have this supremely loyal bird.
And these were the three most retweeted threads of the year:
1. First is a story about the circumstances around a British man meeting his wife.
2. In second place is an educational thread about the climate crisis.
3. And in third place is this thread about how to identify victims of a stroke.
And finally, the "laughing face with tears" was the most tweeted emoji in 2019, proving that no matter how bizarre or upsetting the world gets, we can all still have a laugh about it.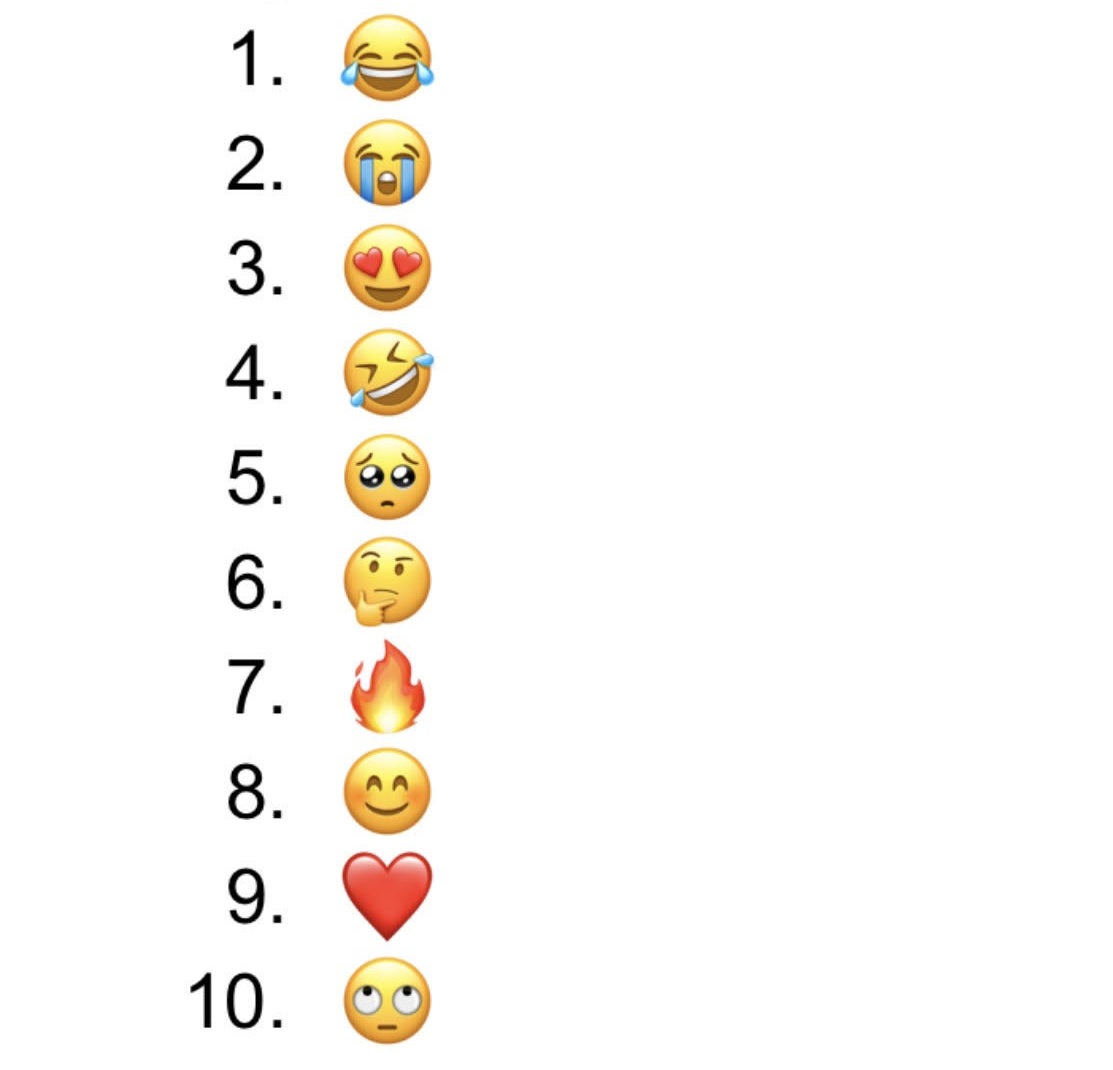 What were your favorite things to tweet about in 2019? Let us know in the comments!
UPDATE
Per Twitter, "BTS now has the most Retweeted Tweet of 2019, globally. In under an hour after we announced the list of most RTed Tweets globally, the fans saw that BTS was in second place, and came together to make it number one."