Last week, Shailene Woodley appeared on Jimmy Kimmel Live for an interview where she talked about the upcoming finale of Big Little Lies.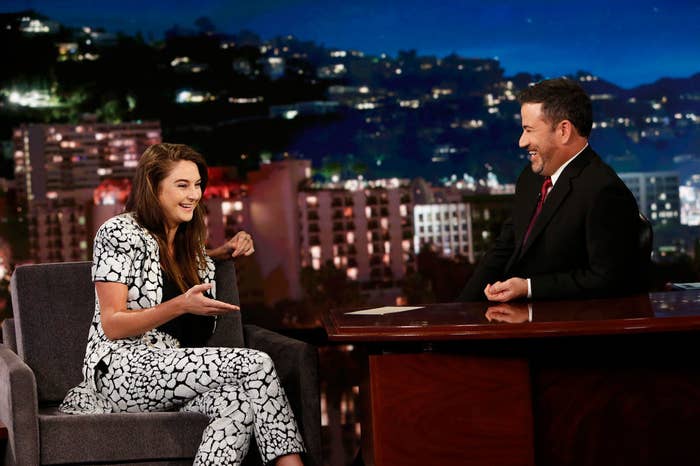 When Jimmy gave her a hard time about the finale because HBO didn't provide a clip of it, she said that the producers allowed her to say the following in exchange for not airing a preview of the show:
After Jimmy took the bait, she said her news was just "a little bit of a cliffhanger."
The internet was set ablaze. Shailene's words were taken as fact by viewers of BLL and fooled many news outlets:



And surely fans weren't thrilled about this leaked information. But then ~suddenly~ on Friday of last week, Shailene posted this message to her Instagram:
The post read "TOO LATE TO TELL YOU THAT WAS JUST one big. little. lie?" and was captioned "as IF I'd give anything away...". But some people (myself included) thought that maybe she was just trying to cover up the spoiler she had revealed.

However last night during the show's season finale, fans realized that Shailene's spoiler actually wasn't a spoiler at all! It was... completely made up.
Fans reacted to this information with memes:
Disappointment:
And others gave her props for the lie:

No matter your opinion on ~the lie~, it looks like you got us this time, Shailene!