Hey, Remember When Hugh Jackman Had Long Hair?
Because I do.
I was browsing through old TRL photos the other day when I came across these beauties of Hugh Jackman promoting X-Men.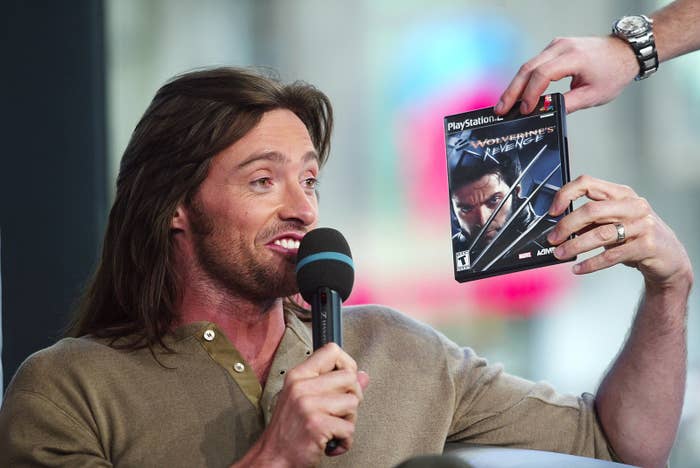 I was shocked. How had I forgotten the phase in 2003 when Hugh Jackman had long hair?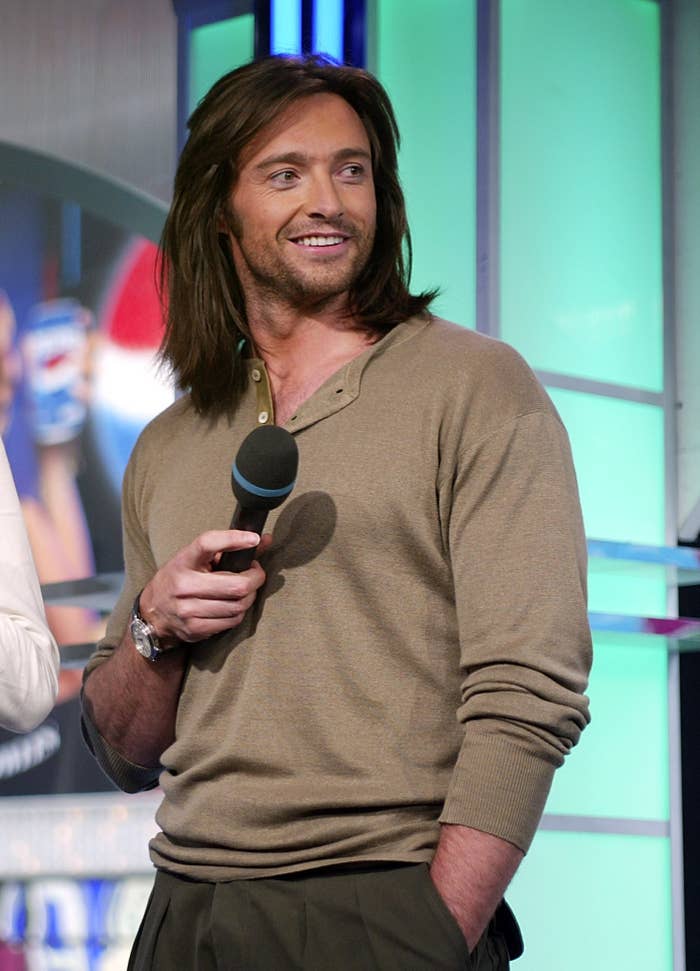 Maybe you're thinking, "I'm not sure if I even like Hugh Jackman with long hair."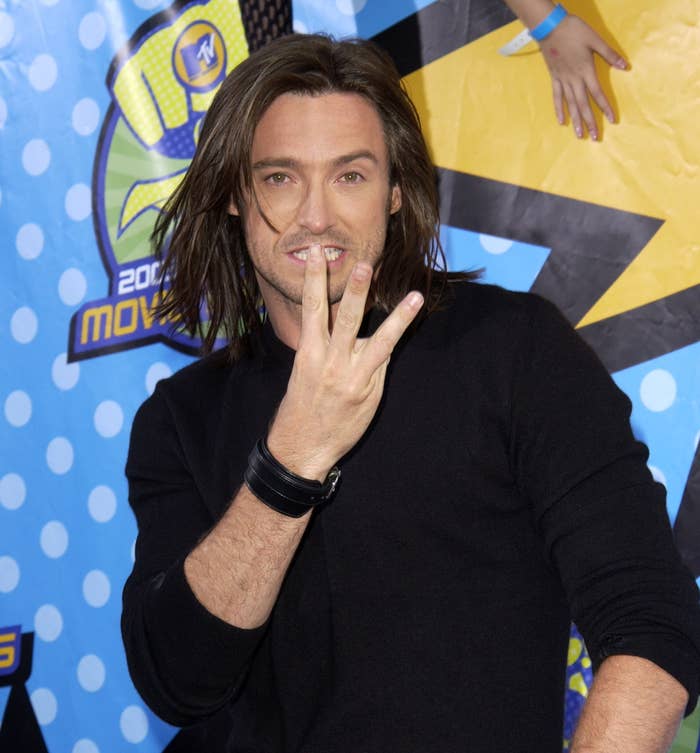 You'd be wrong.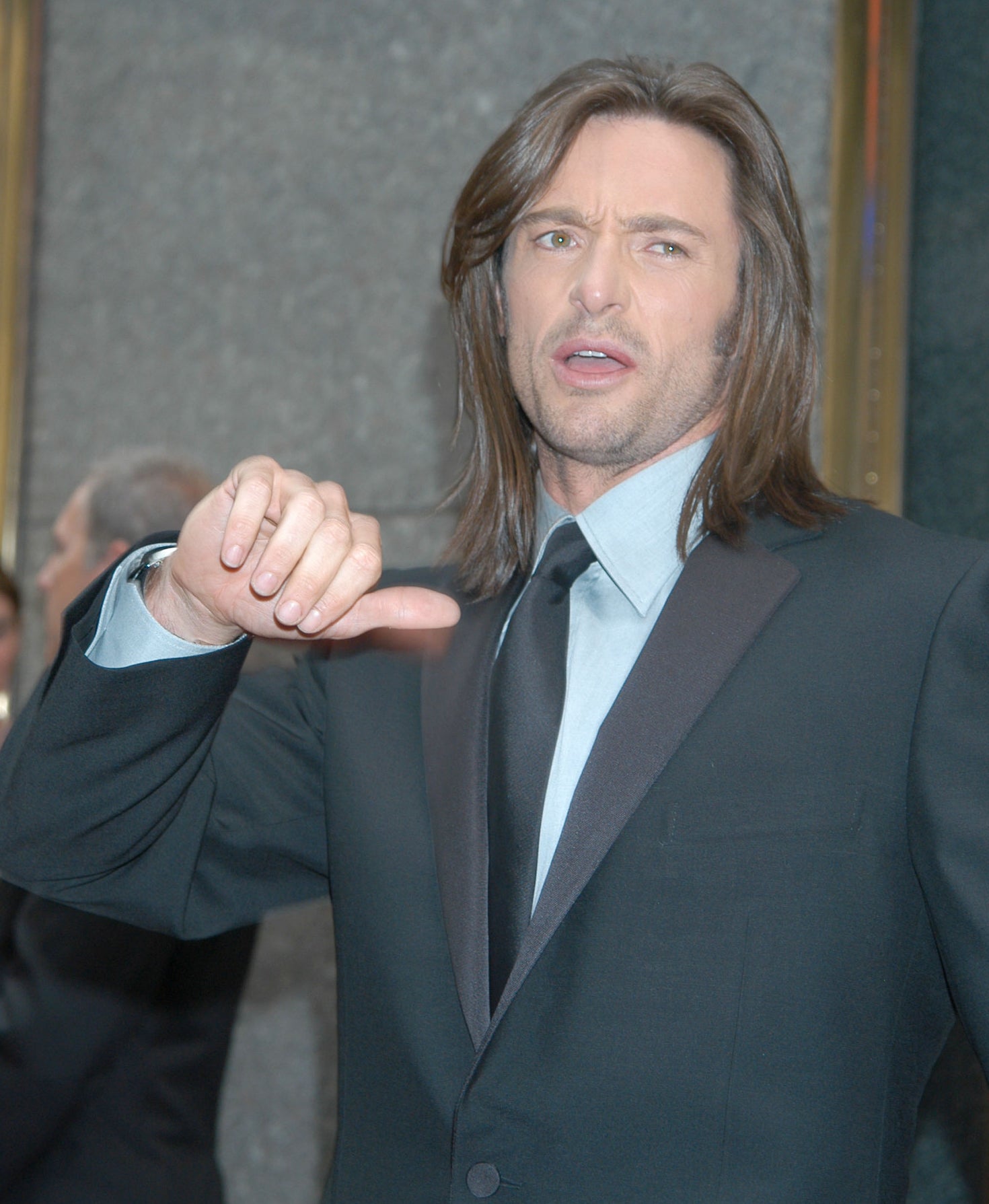 Those beautiful locks flowed in the breeze like it was a full-time job.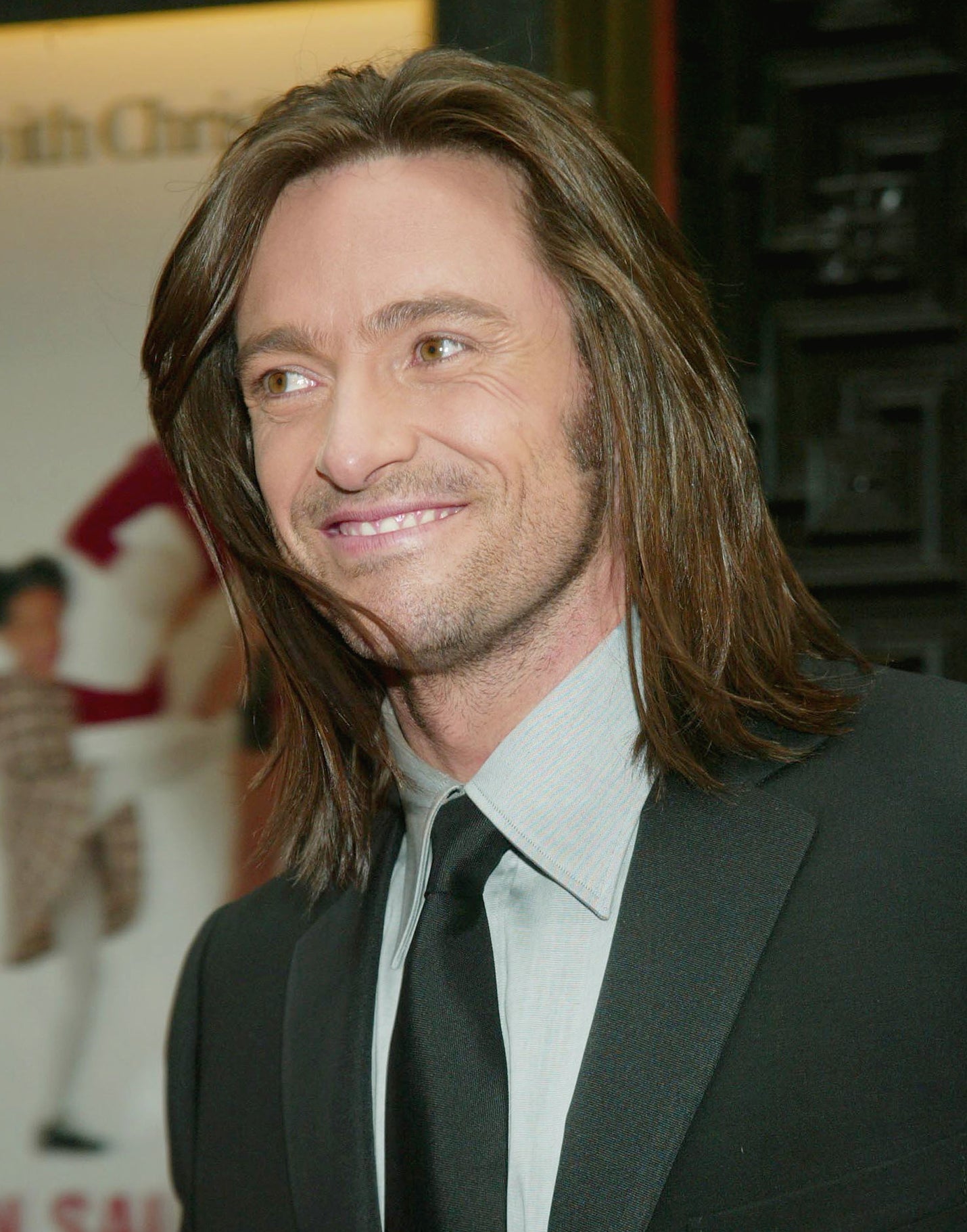 He had hair so beautiful it'd make anyone give a thumbs up.
There's just something about his long hair that's — dare I say — dashing.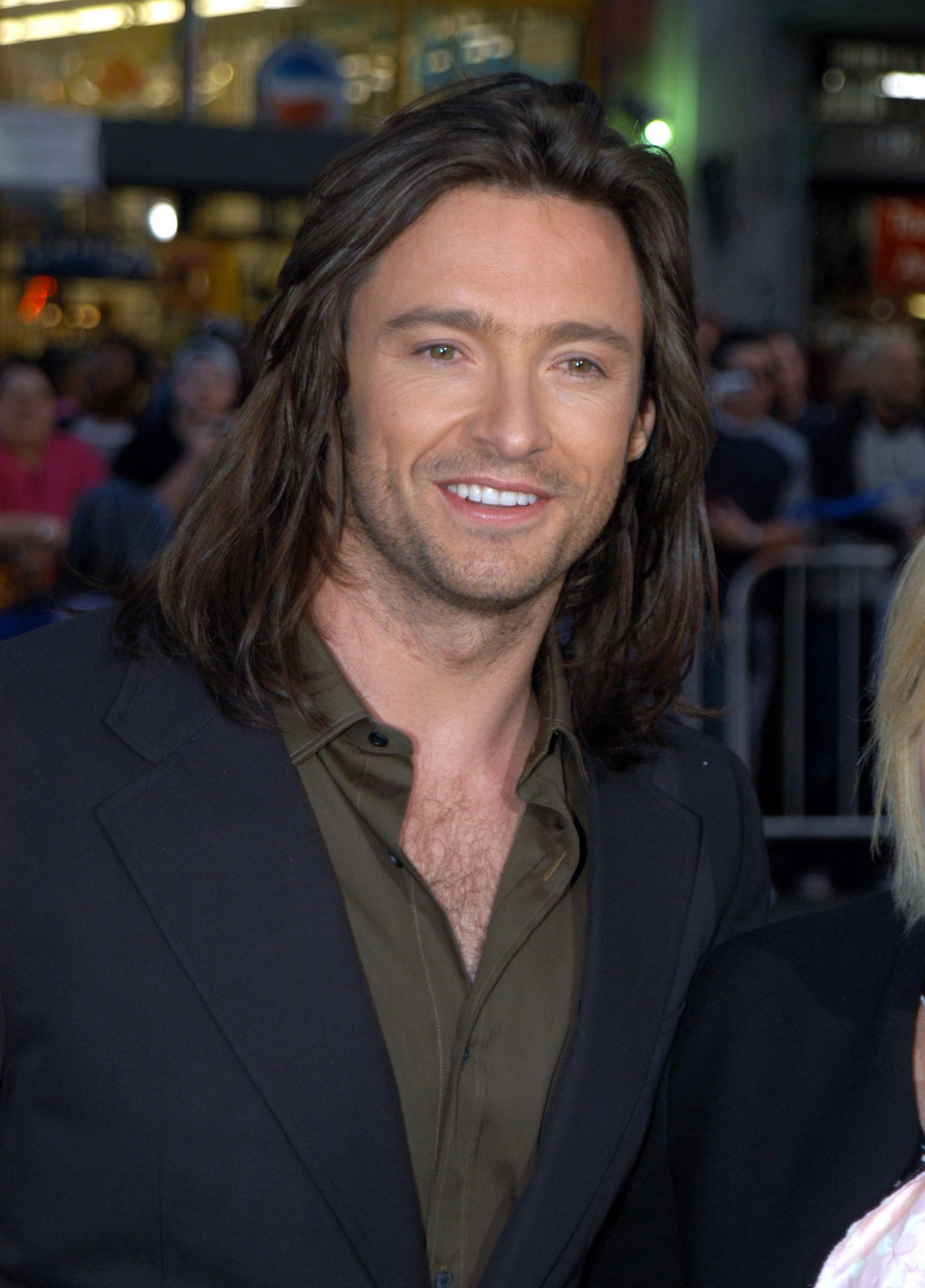 And this is a photo I wanted to include just for the fashion aka Hugh's leather pants.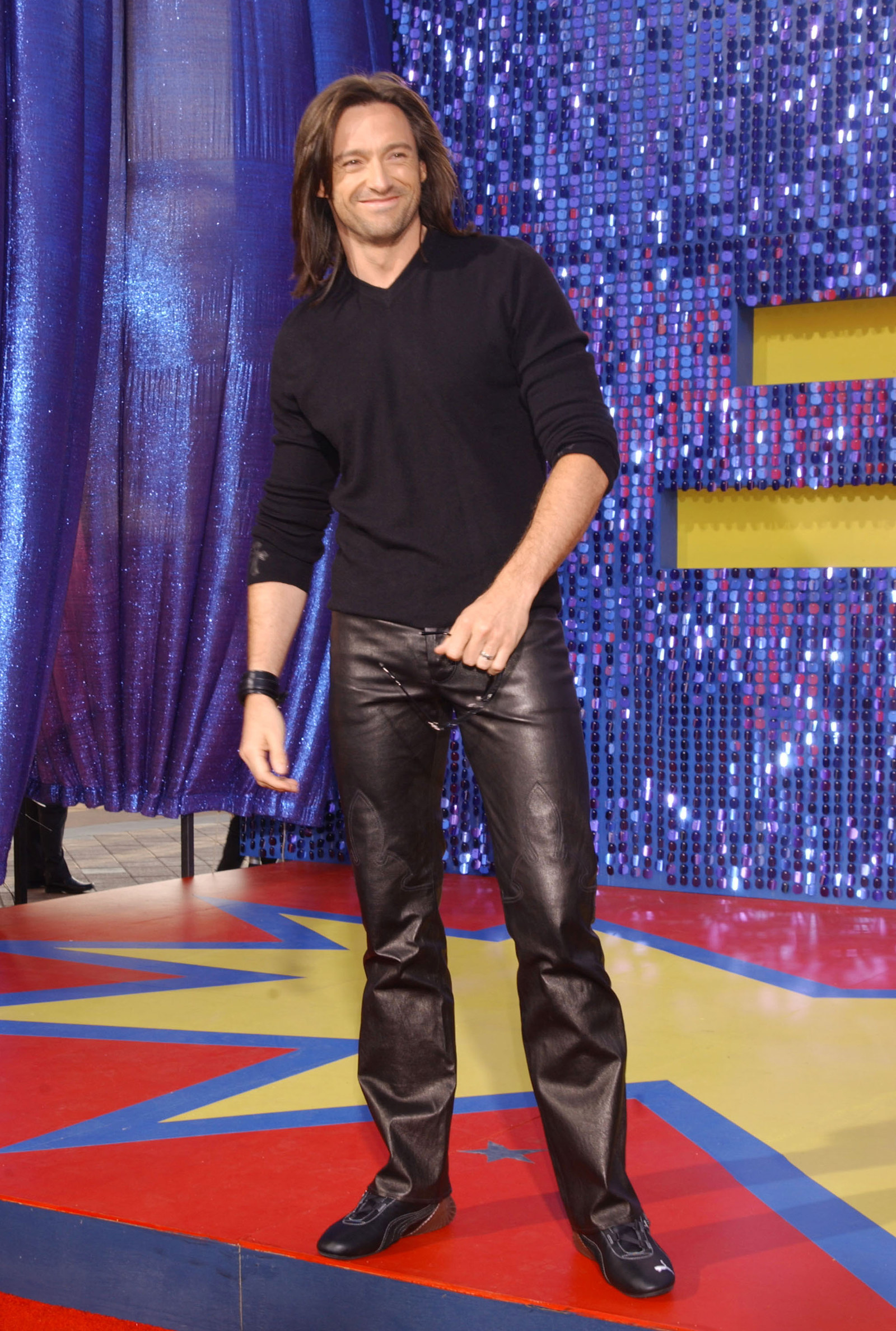 This has been a post about Hugh Jackman's long hair.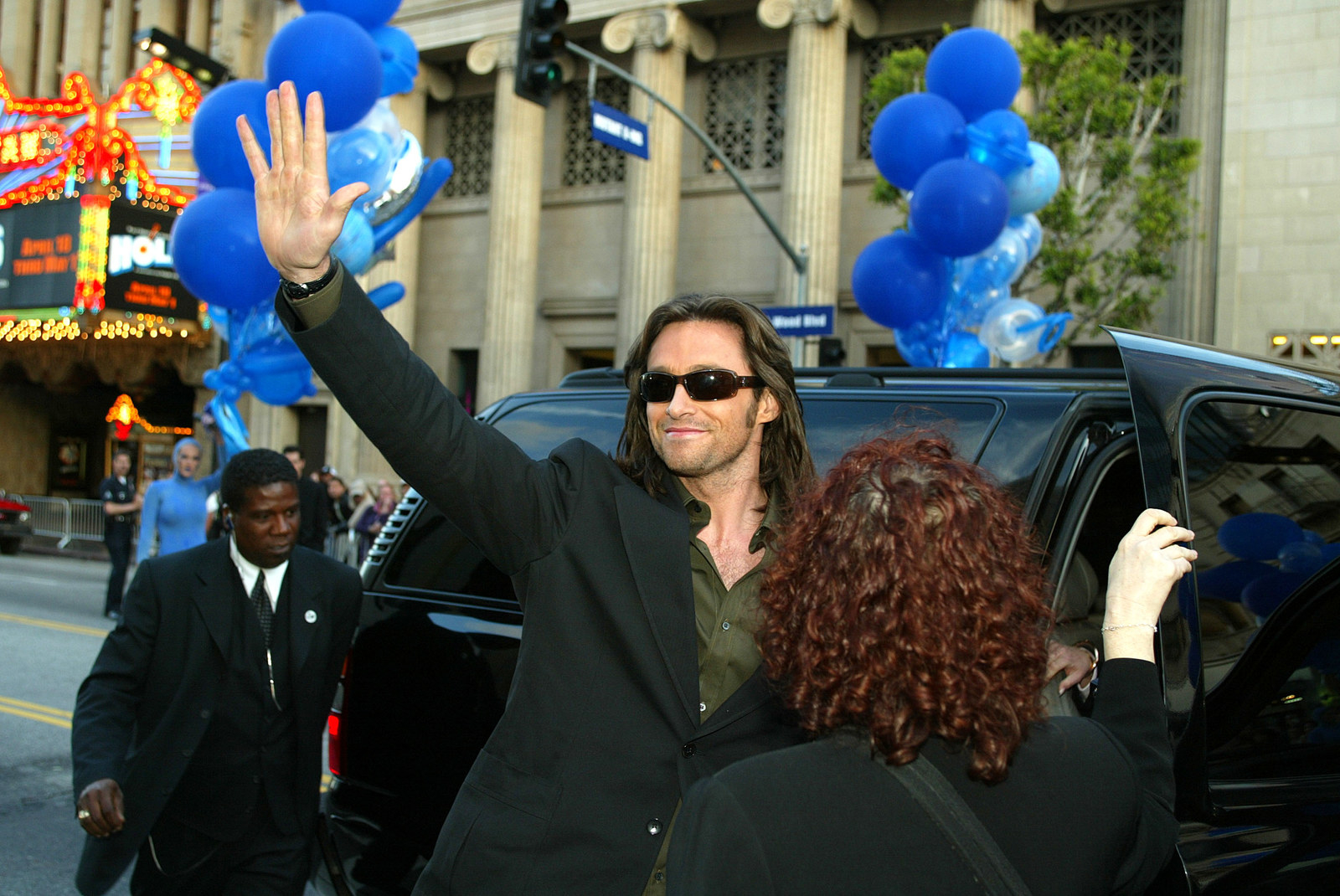 Peace.