Ellen DeGeneres took some time on Monday's show to address the recent executive action on immigration.
So Ellen went in on Donald Trump in a way that only she could: by explaining the travel ban through Finding Dory.
She found more than a few parallels in Dory's story.
Including — believe it or not — a wall.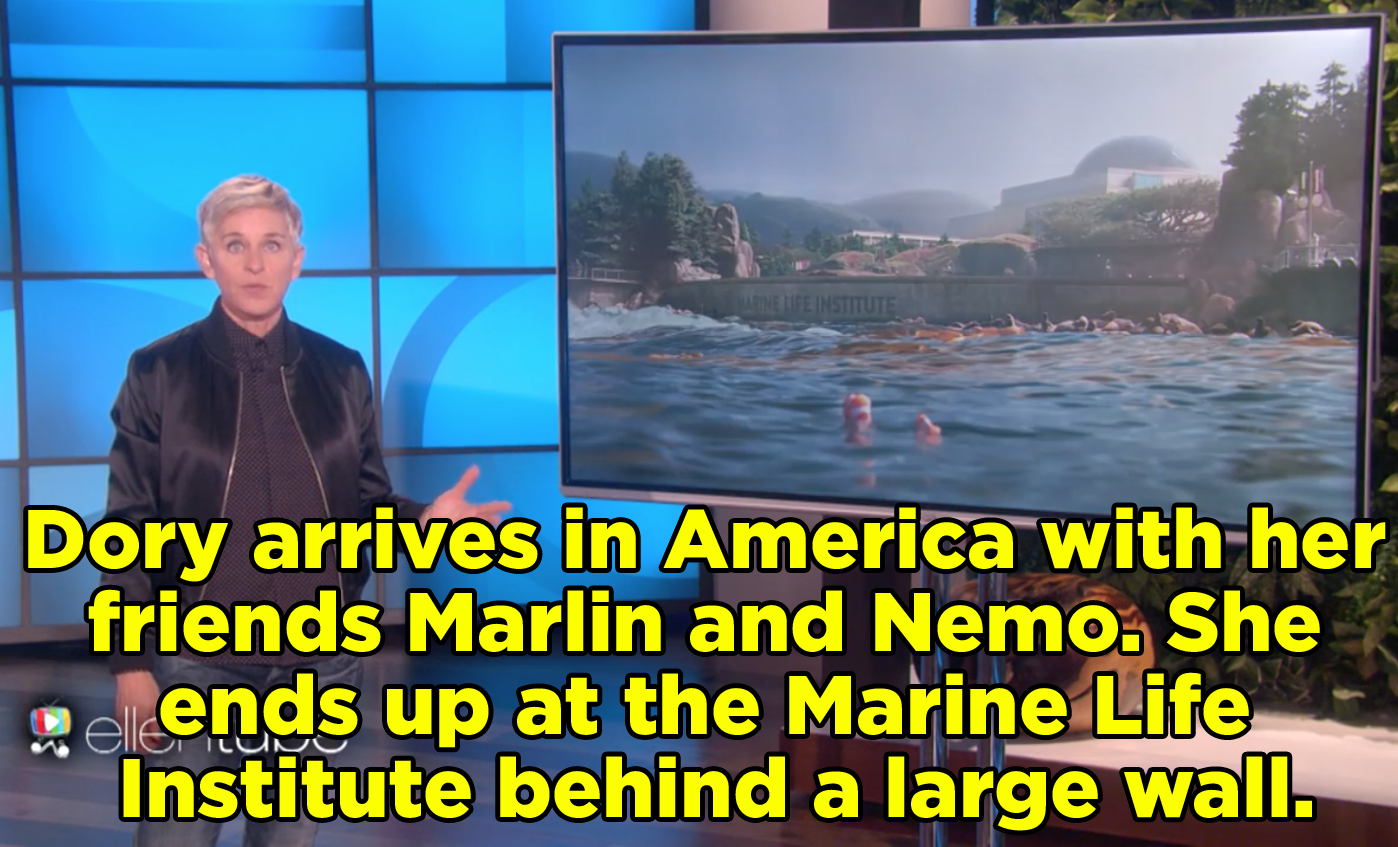 A wall that didn't exactly work.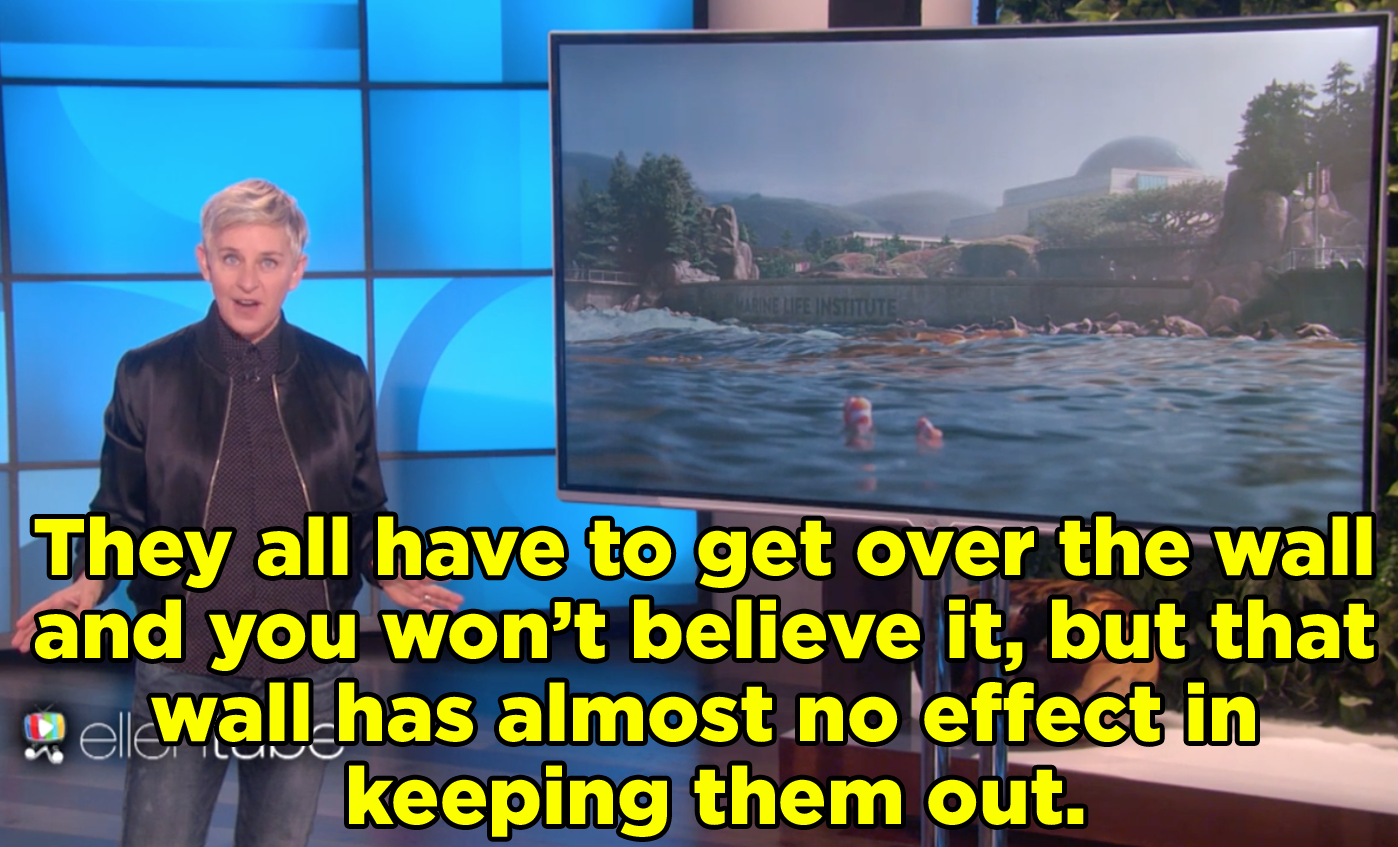 She then drew parallels between human kindness and that shown by the sea creatures in the movie.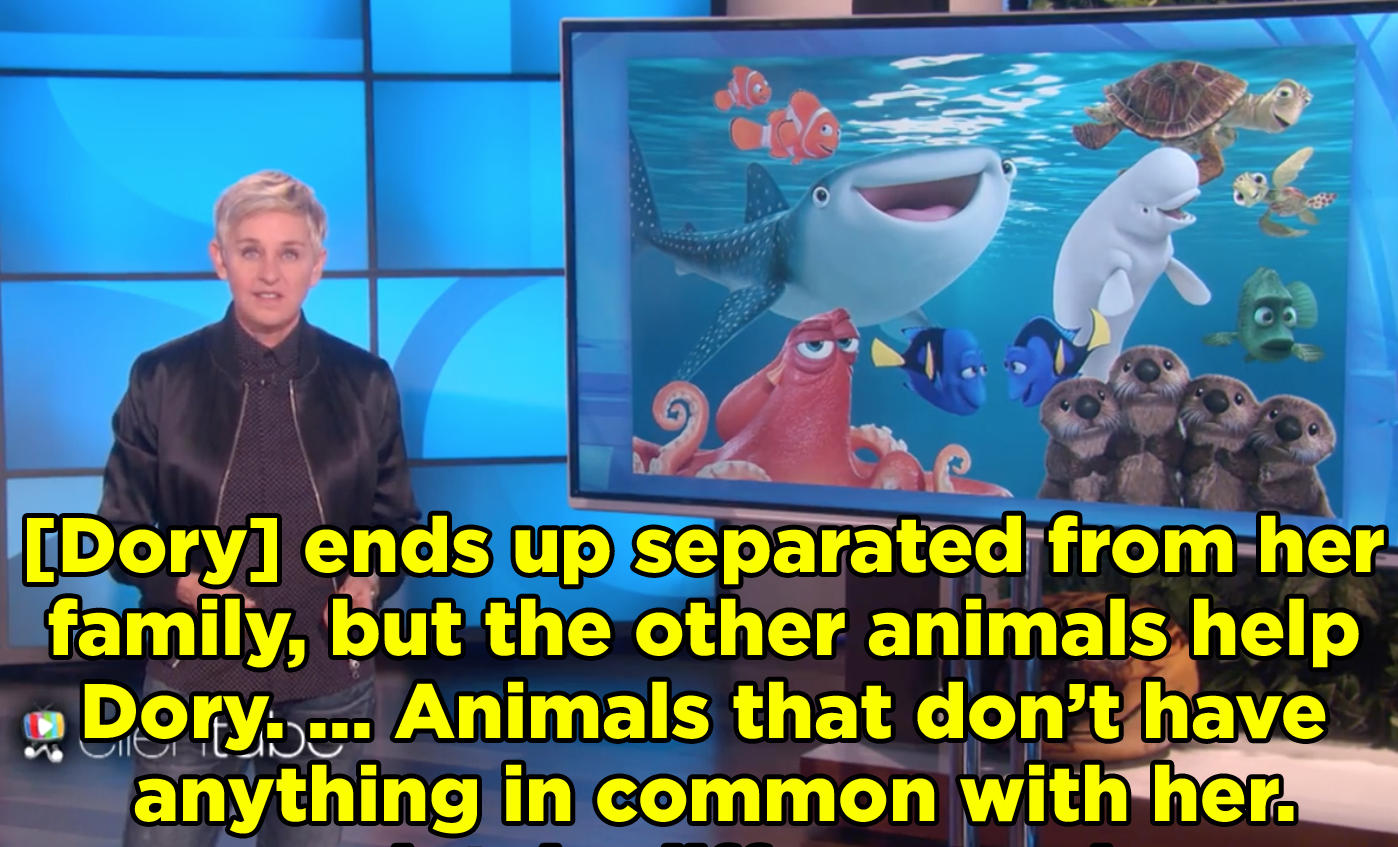 And she finished with an important point about helping others.