We all love Chris Evans. He's Captain America, a titan on Twitter, and he recently earned the beloved title of "America's ass."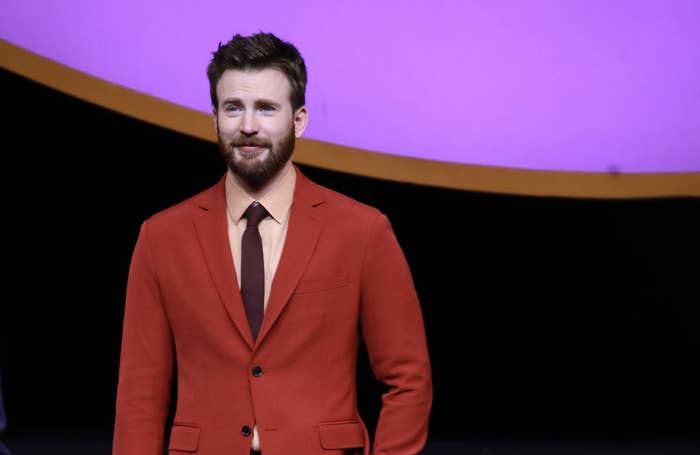 But I bet you didn't know that Chris wore some pretty ridiculous clothes back in the early-to-mid 2000s, so I'm here to take you through a full-on JOURNEY through that time.
Luckily, Chris has a good sense of humor and can make fun of himself. Last week on his birthday, he shared an incredible throwback to the "crown jewel" of TBT photos — a true self-roast.
So without further ado — and with major apologies to Chris Evans — let's take a stroll down memory lane.
We begin here at the Not Another Teen Movie premiere in 2001, the first red carpet photo I could find of Chris. His outfit is ~a choice.~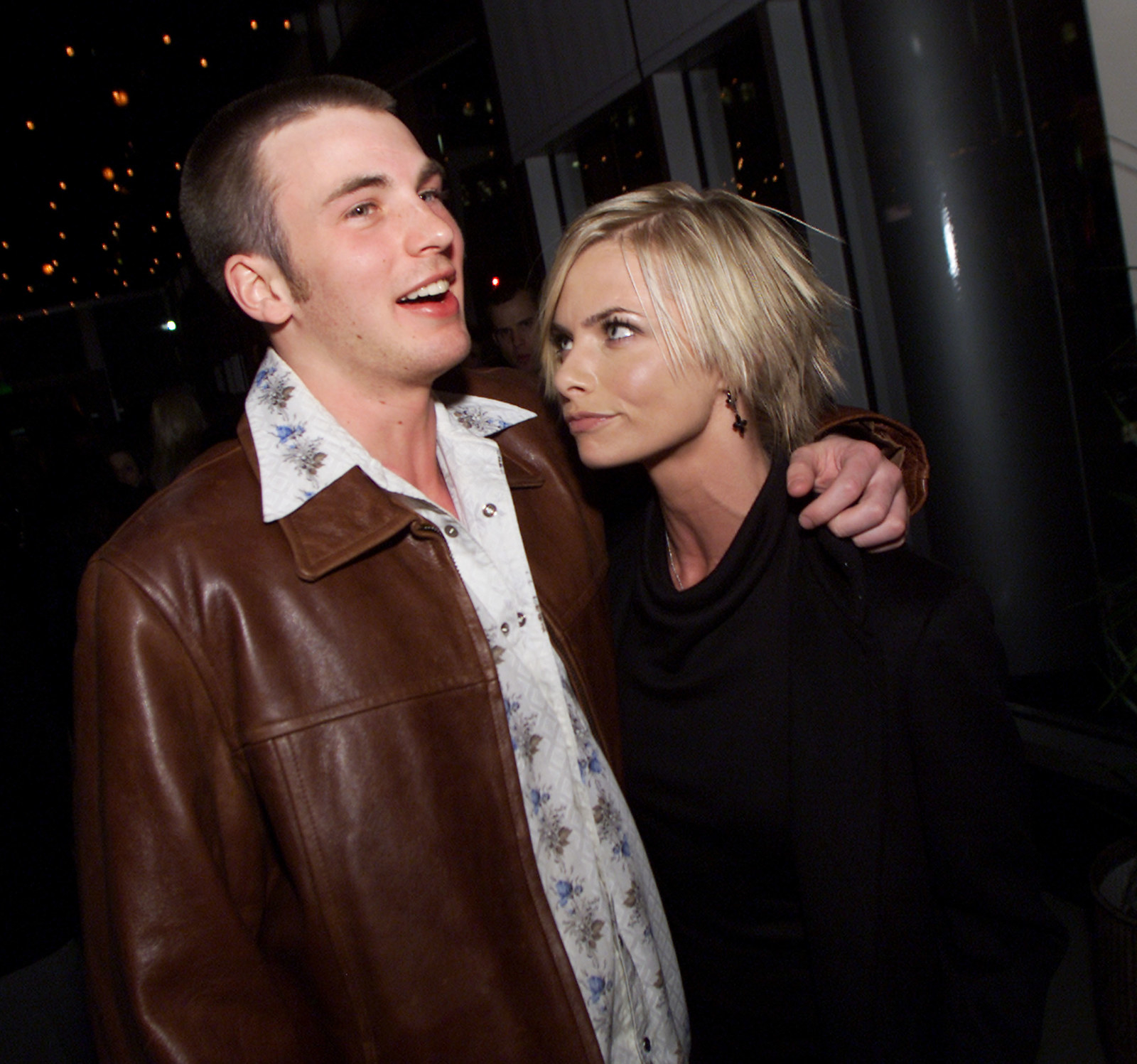 That same year, he wore very spiky hair to the VH1 Music Awards.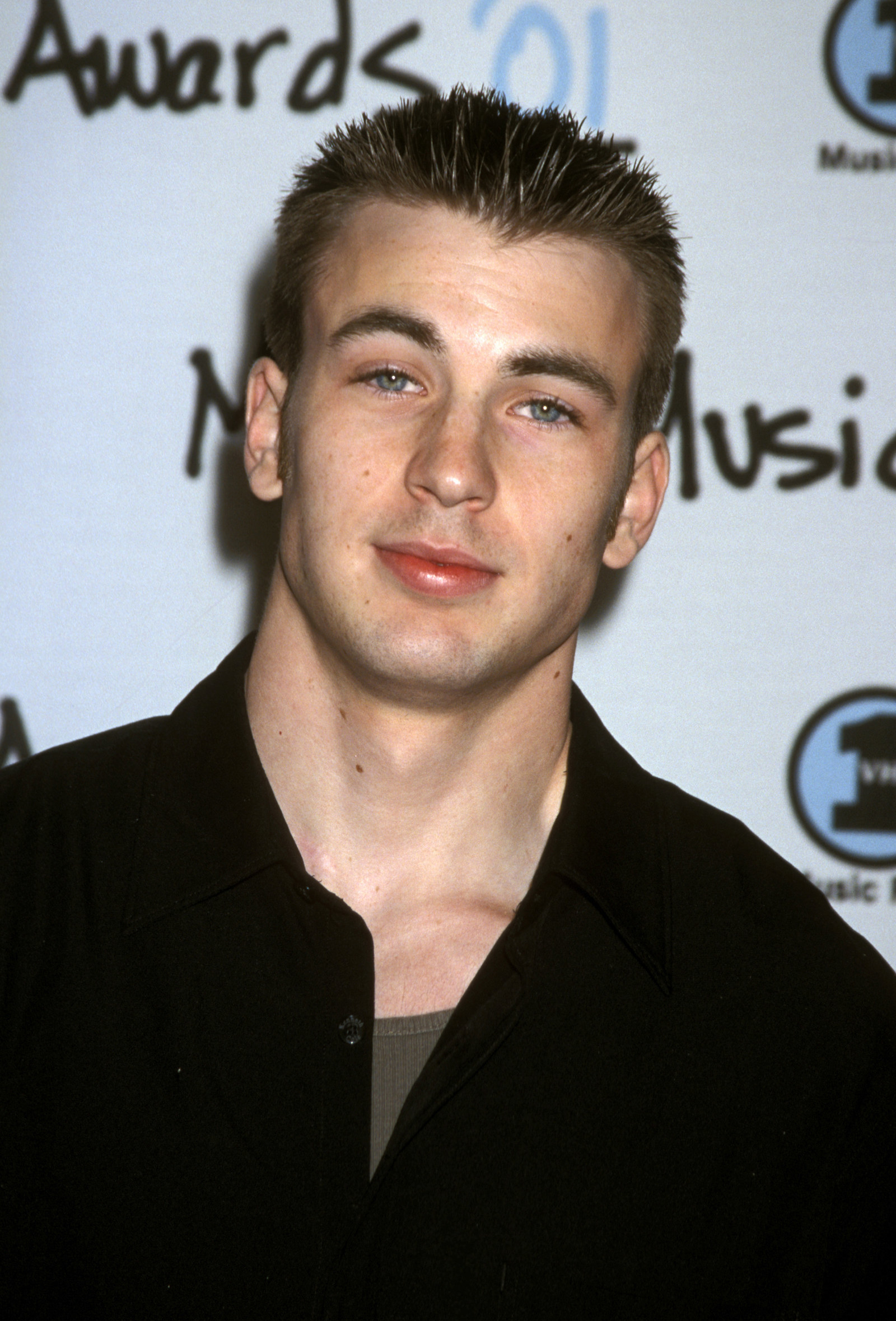 Also in 2001, Chris happened to be dating Jessica Biel. Everything about these clothes are VERY of the time, no?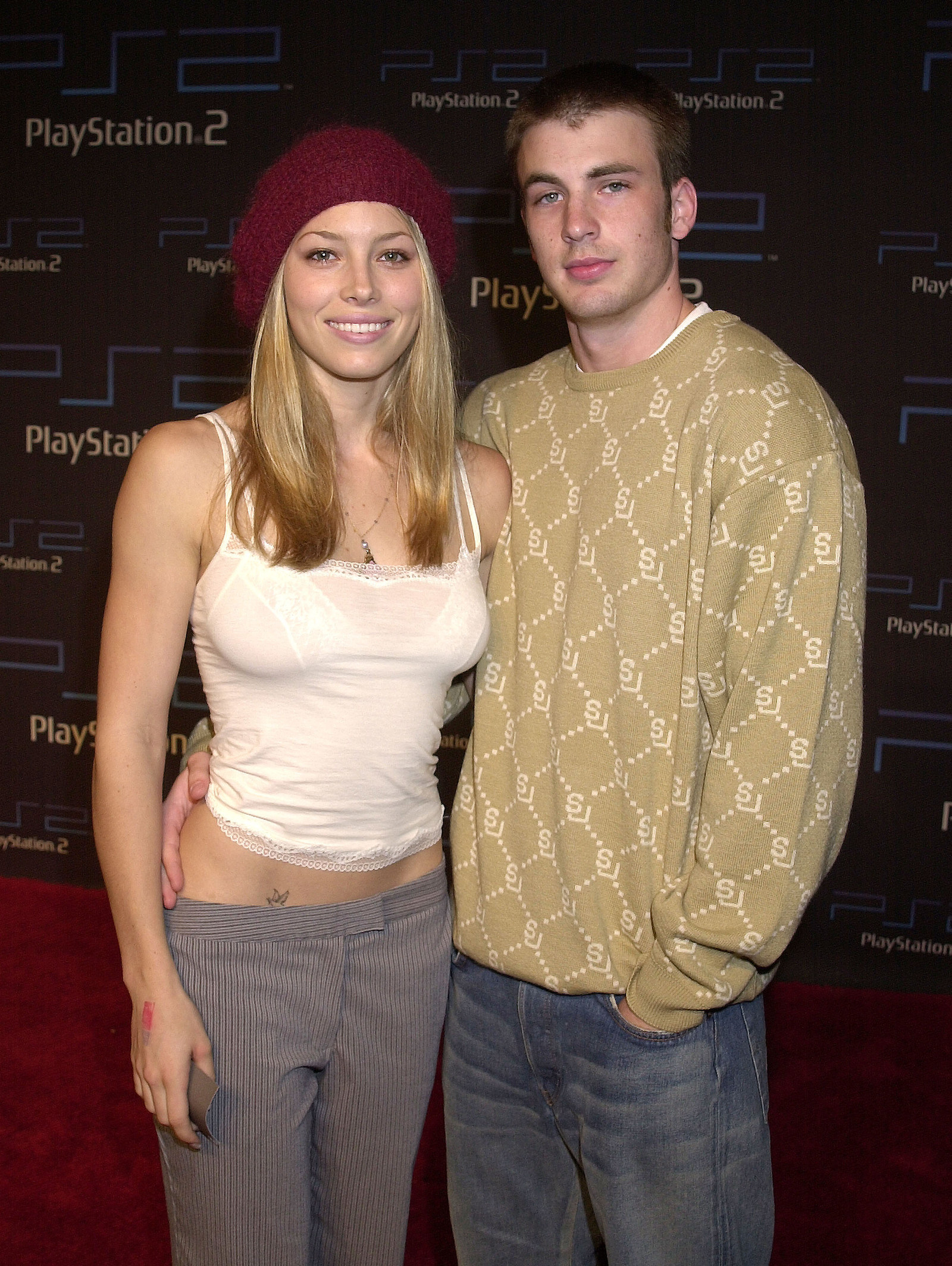 Then in 2003, Chris showed up at this T-Mobile event in a white tee and his beard in full form. Simple. Classic. Boring.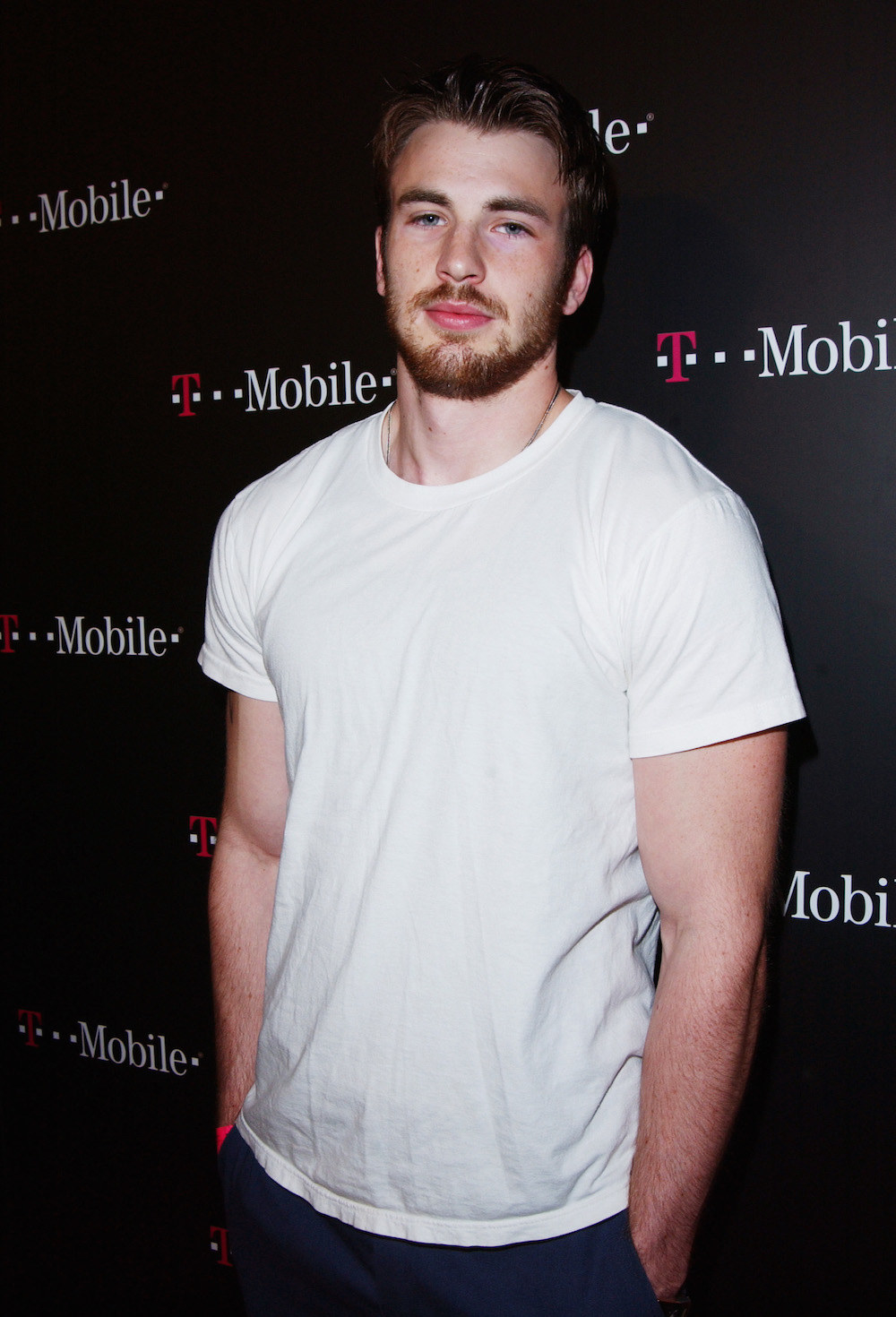 Next we jump to the year 2004, where his shirt and tie created an optical illusion.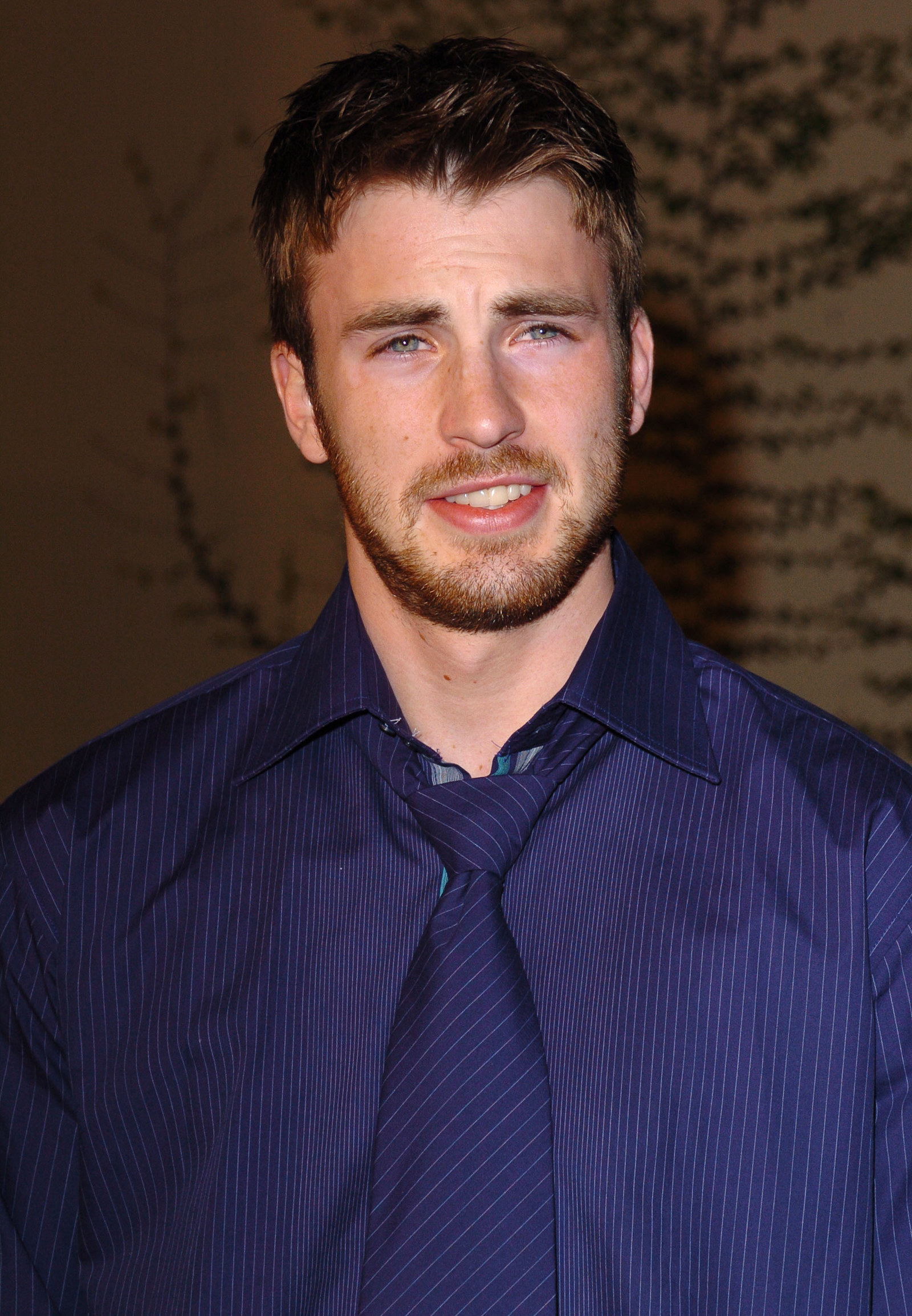 At some point this year, Chris had longer locks...and can I just say, what in the blonde Steve Rodgers is this look?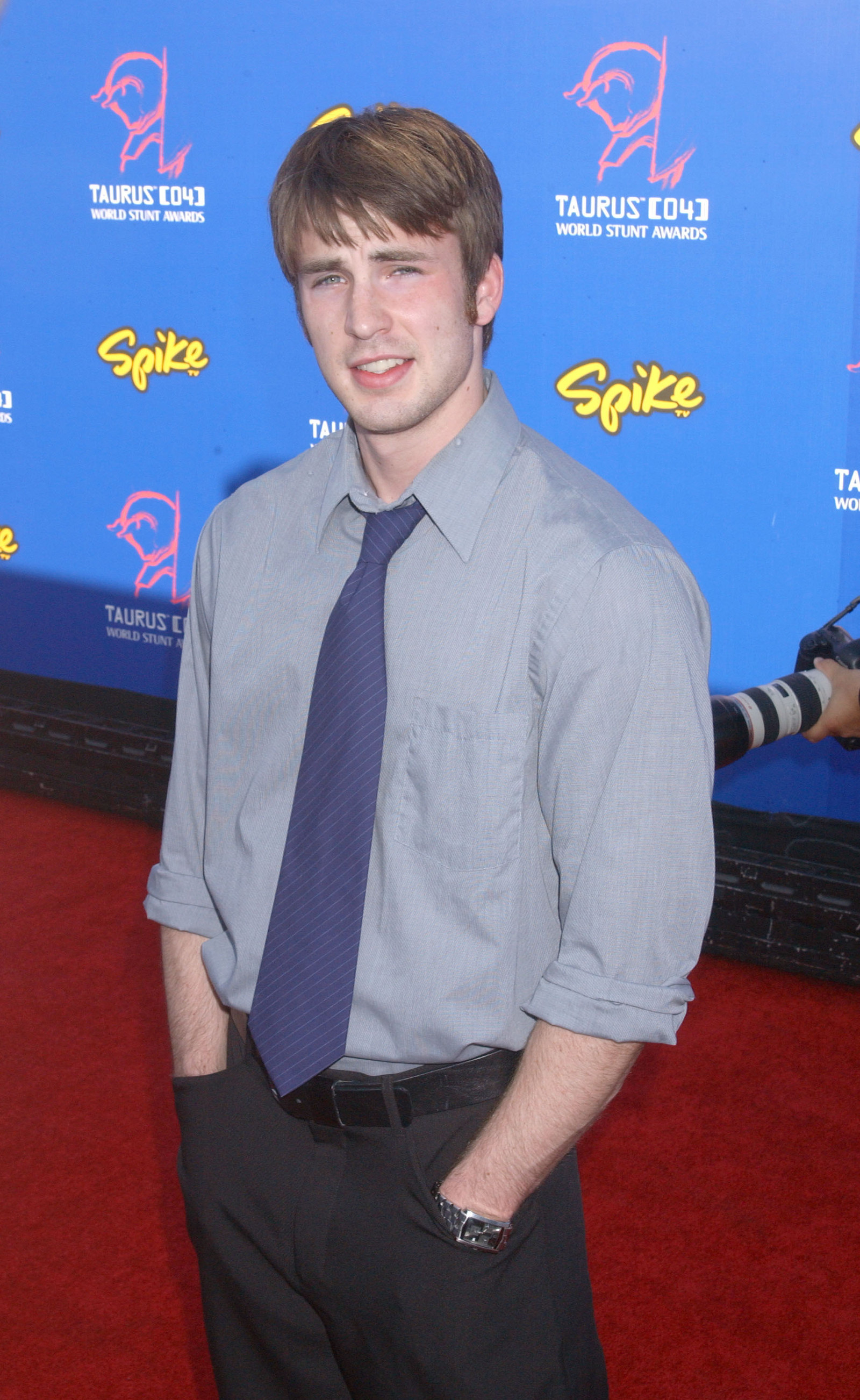 His longer hair looked more ~hip~ when he spiked it with hair wax and a ringer tee he probably bought at the mall.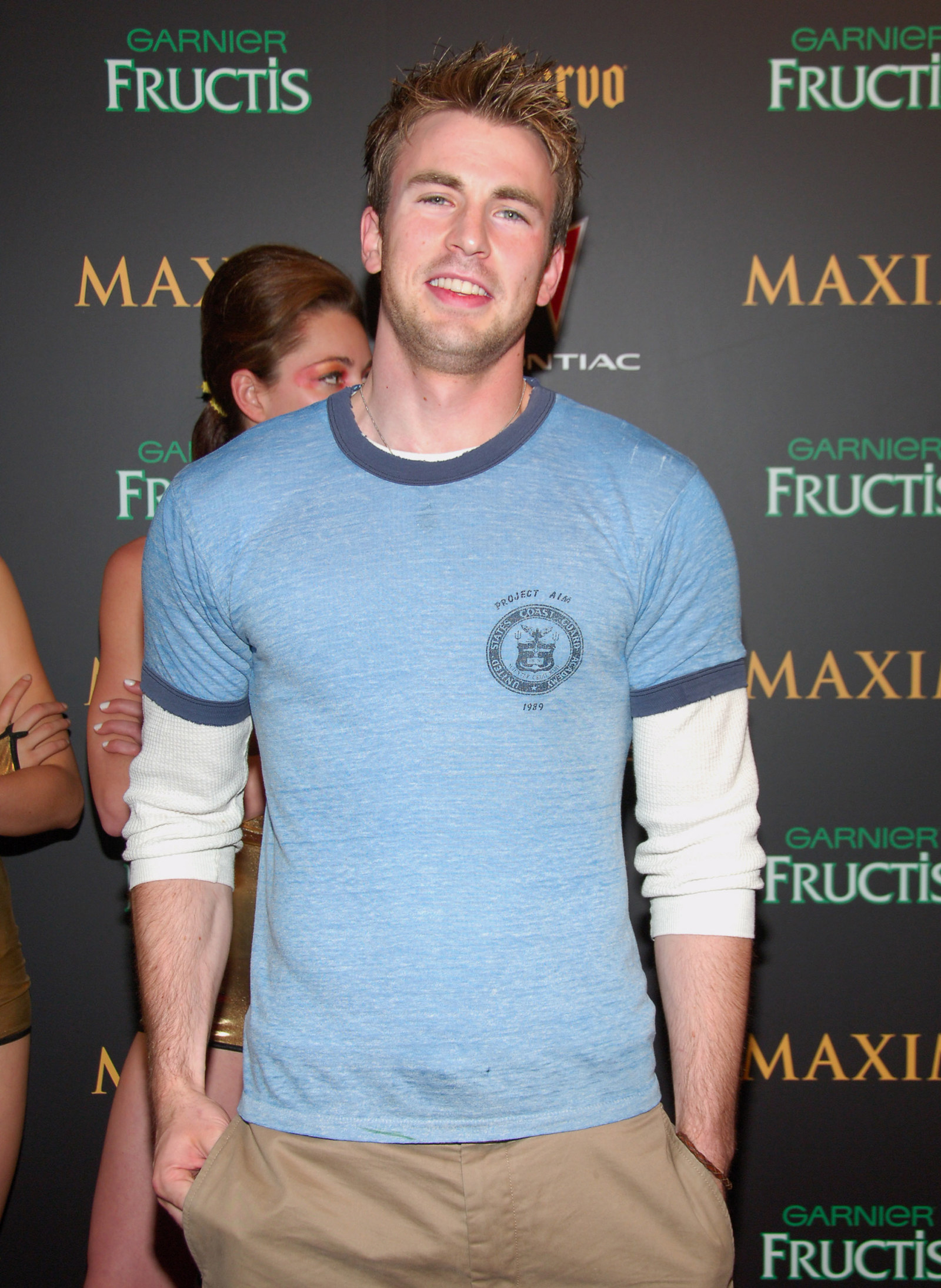 But by June of that year, Chris buzzed it all off as you can see here at the premiere of The Notebook.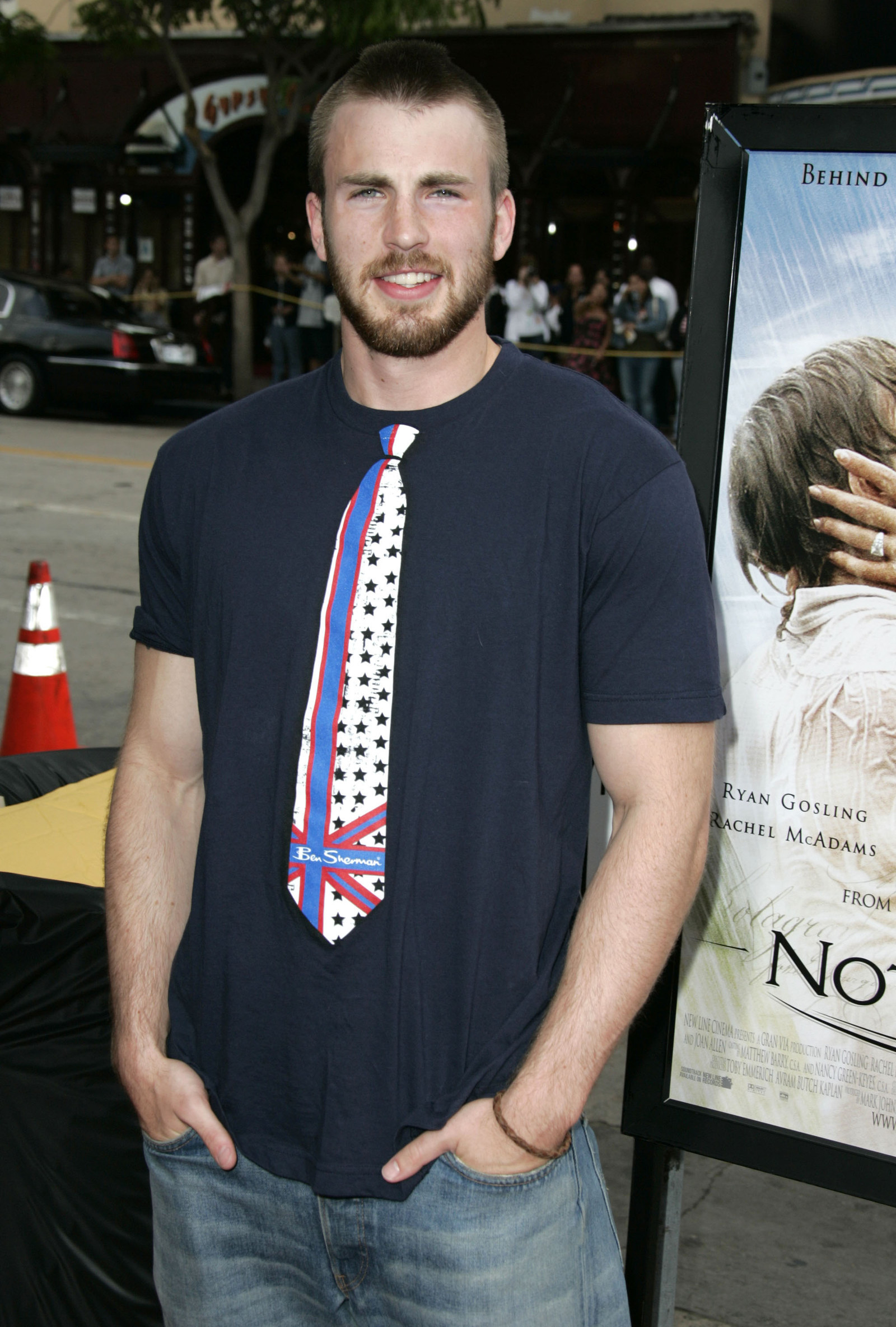 And, yeah, he knows there's a tie printed onto his t-shirt.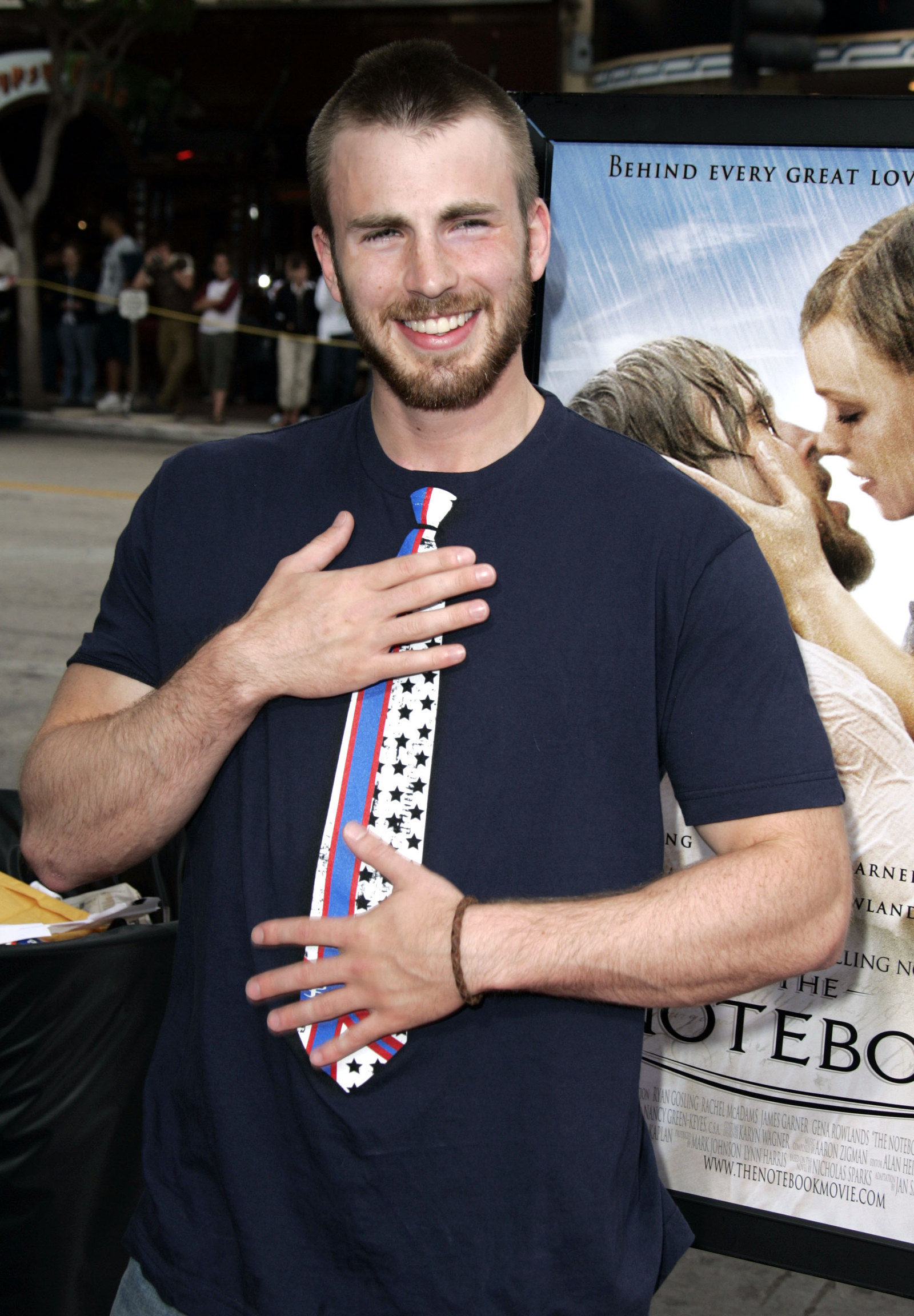 In 2005, we have a look that could have walked right out of the pages of a Pac-Sun or Alloy catalog.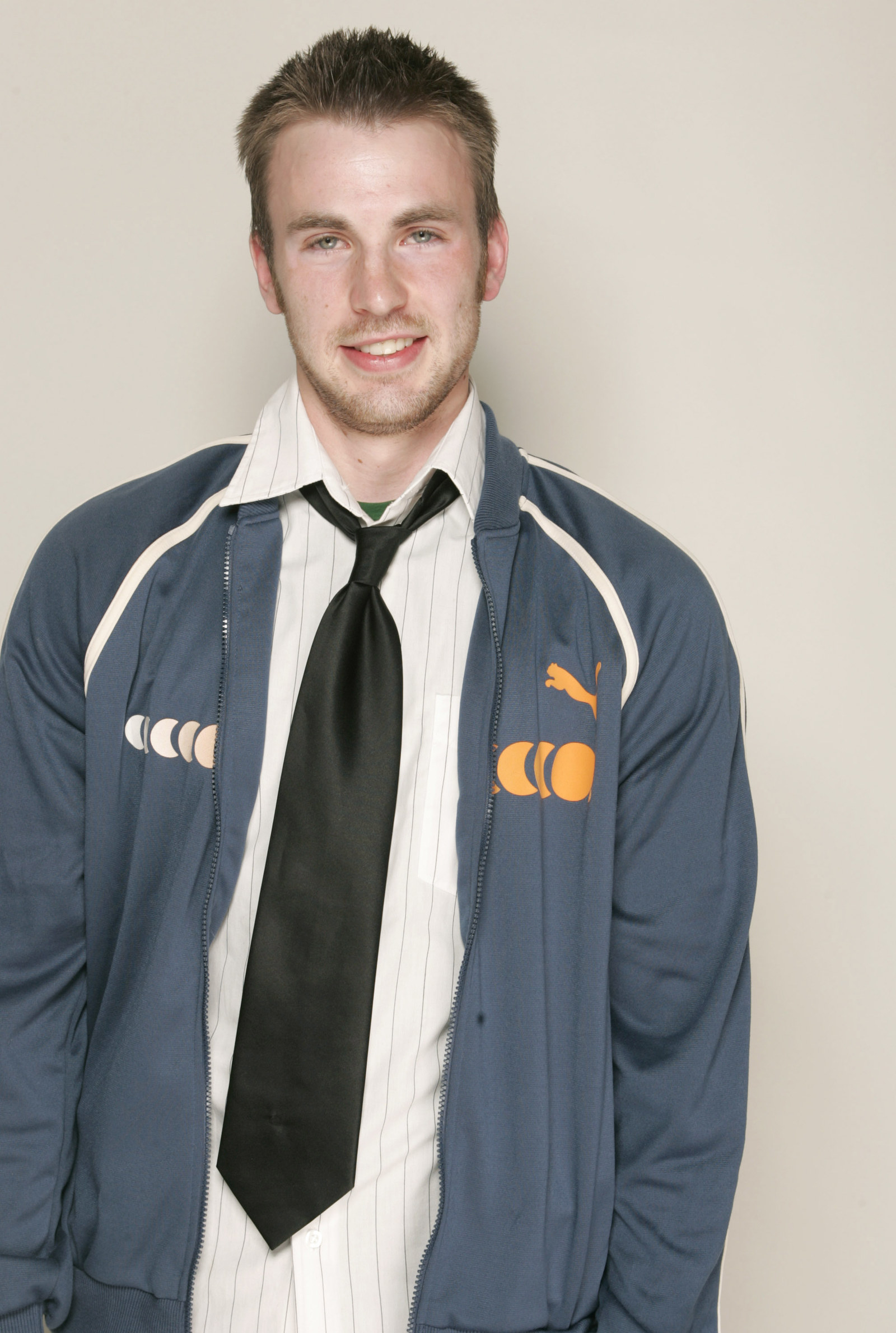 Later this year, we start to see the very beginnings of some kind of facial hair exploration...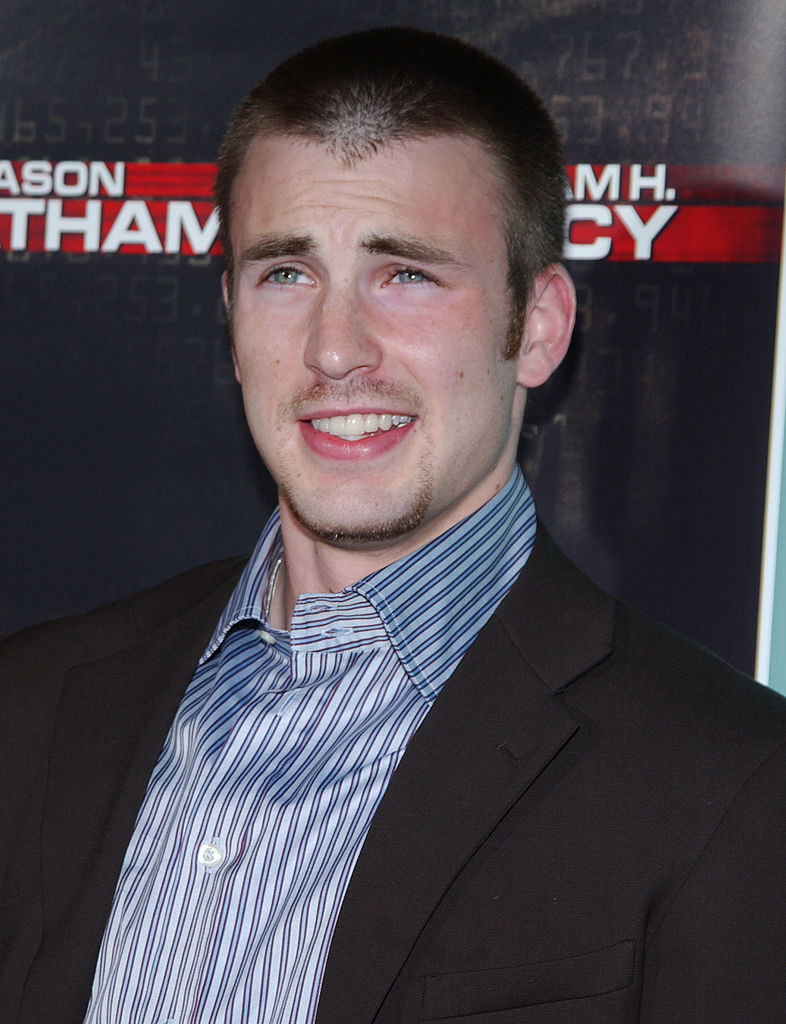 ...which takes us to here, where we arrive at Circle Beard Chris.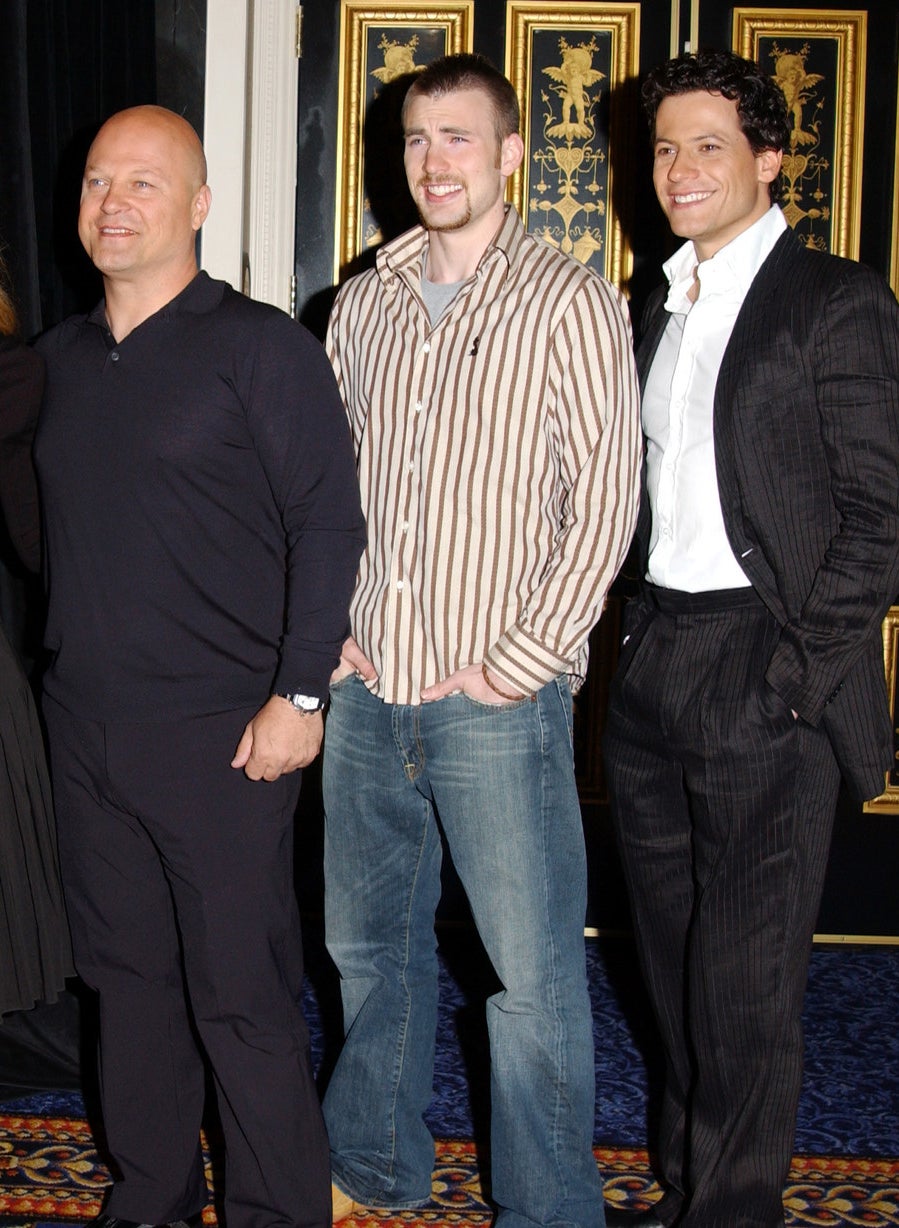 Circle Beard Chris requires a full zoom-in.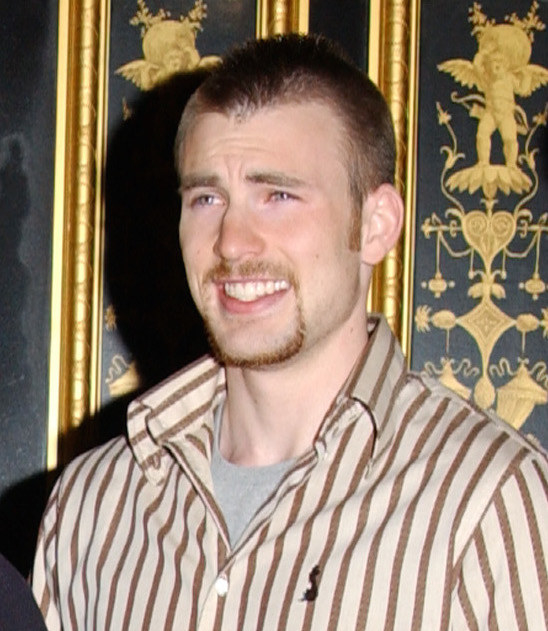 Circle Beard Chris seemed only exist for a brief moment, but he showed up at least once more and wore this shirt to a movie premiere.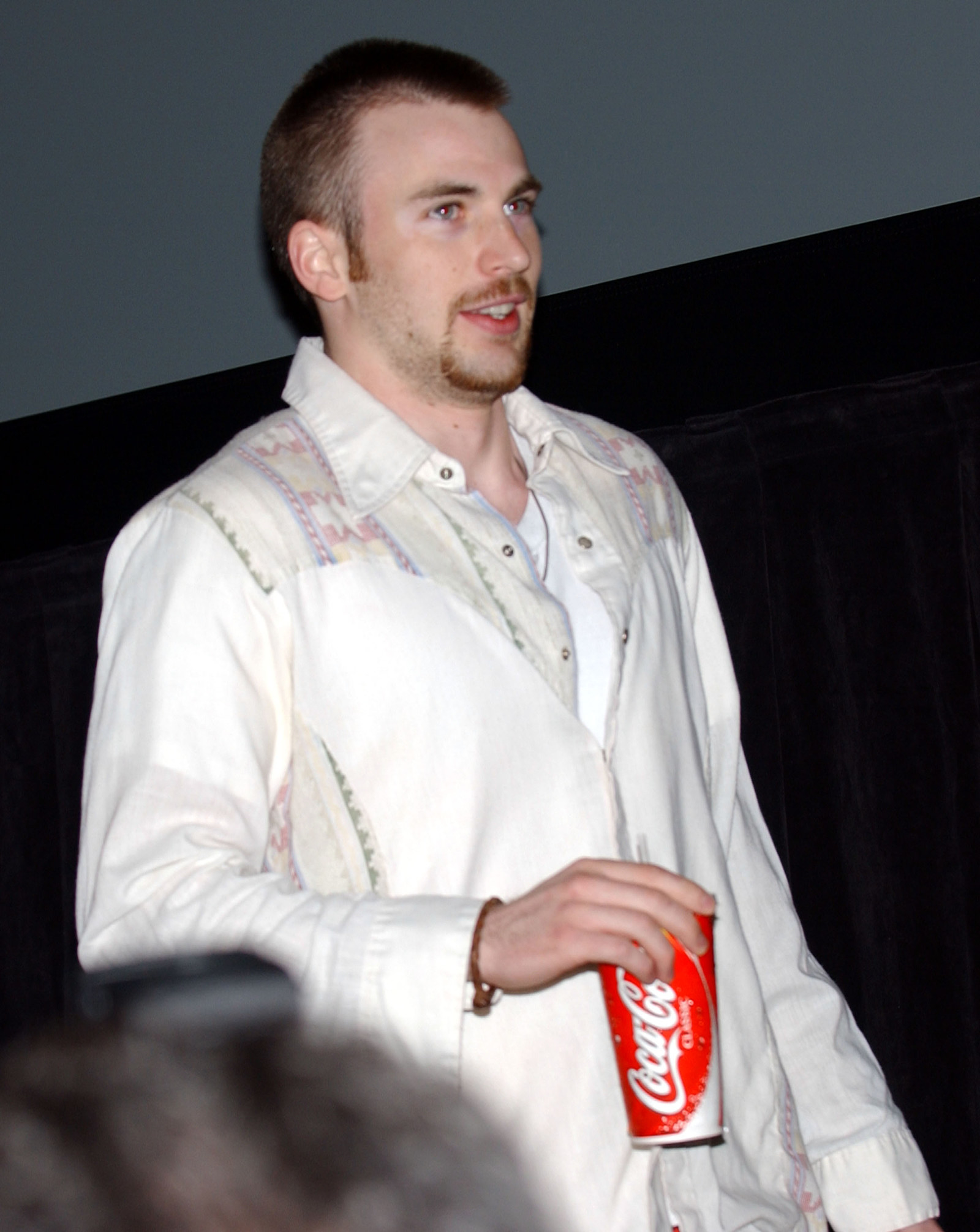 Then it was time for Goatee Chris.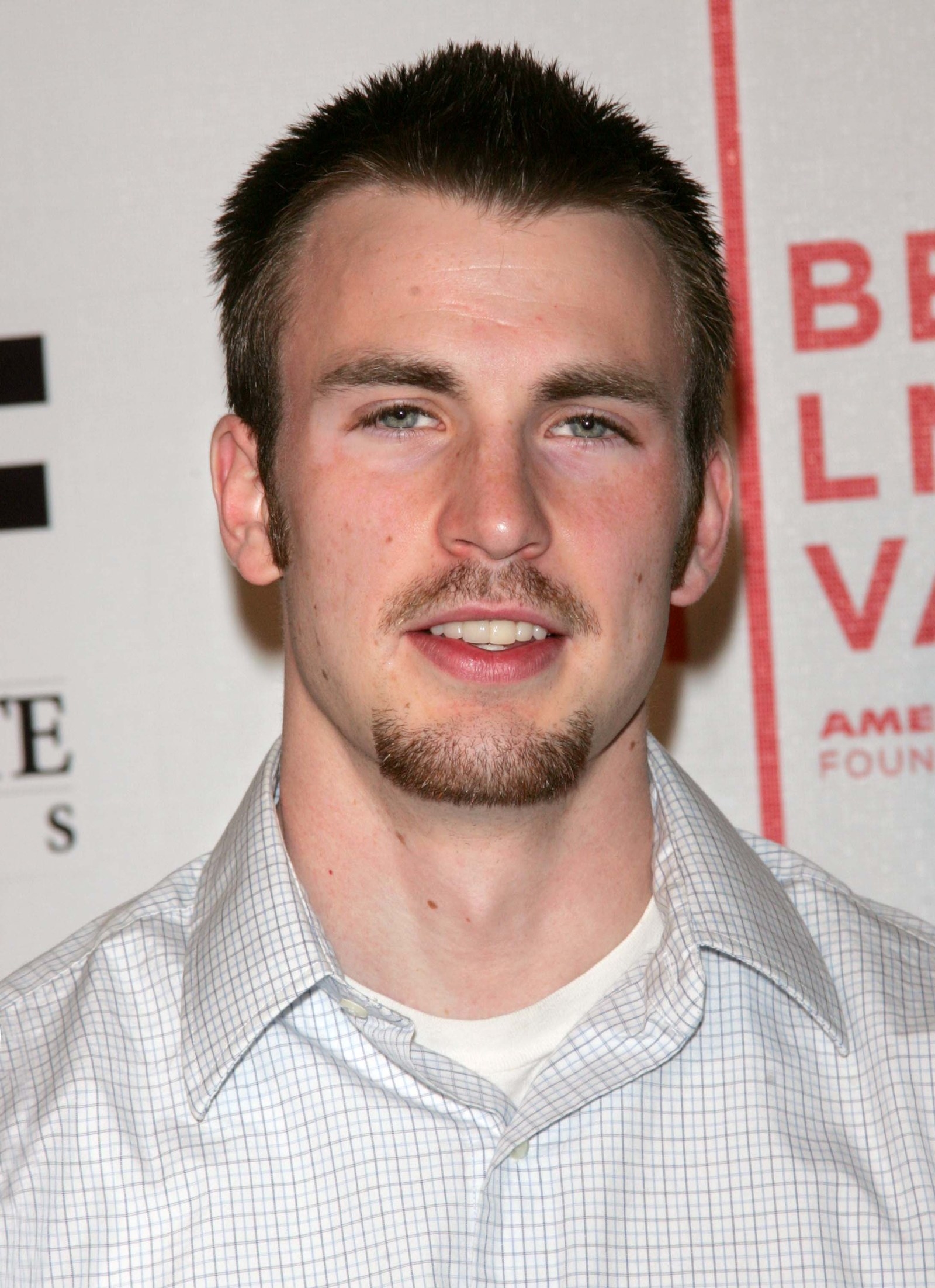 Goatee Chris pairs well with shiny necklaces.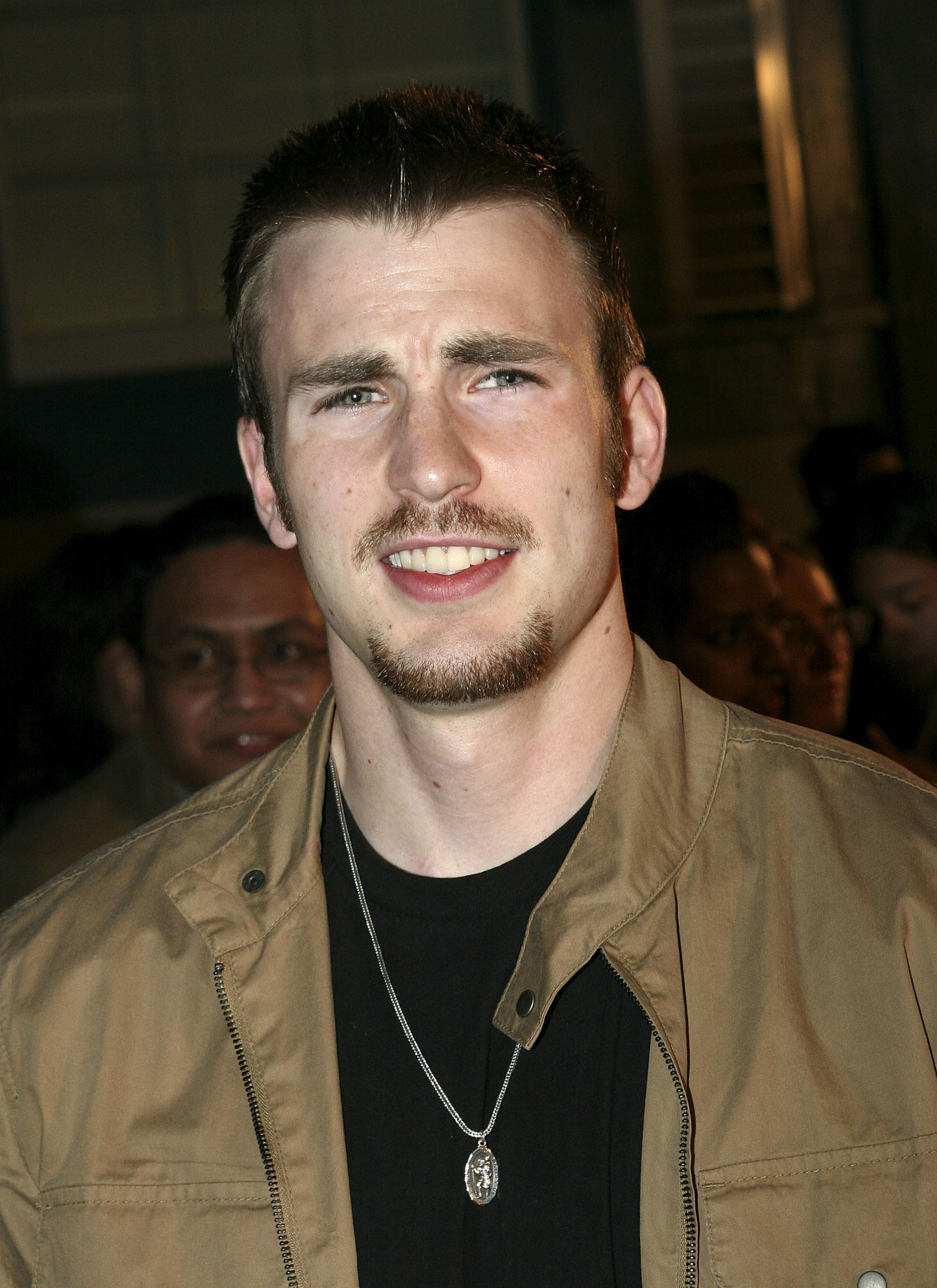 Later in 2005, Chris let the goatee grow out at the premiere of The Fantastic Four. I don't know why, but this look is giving me Jack Nicholson realness.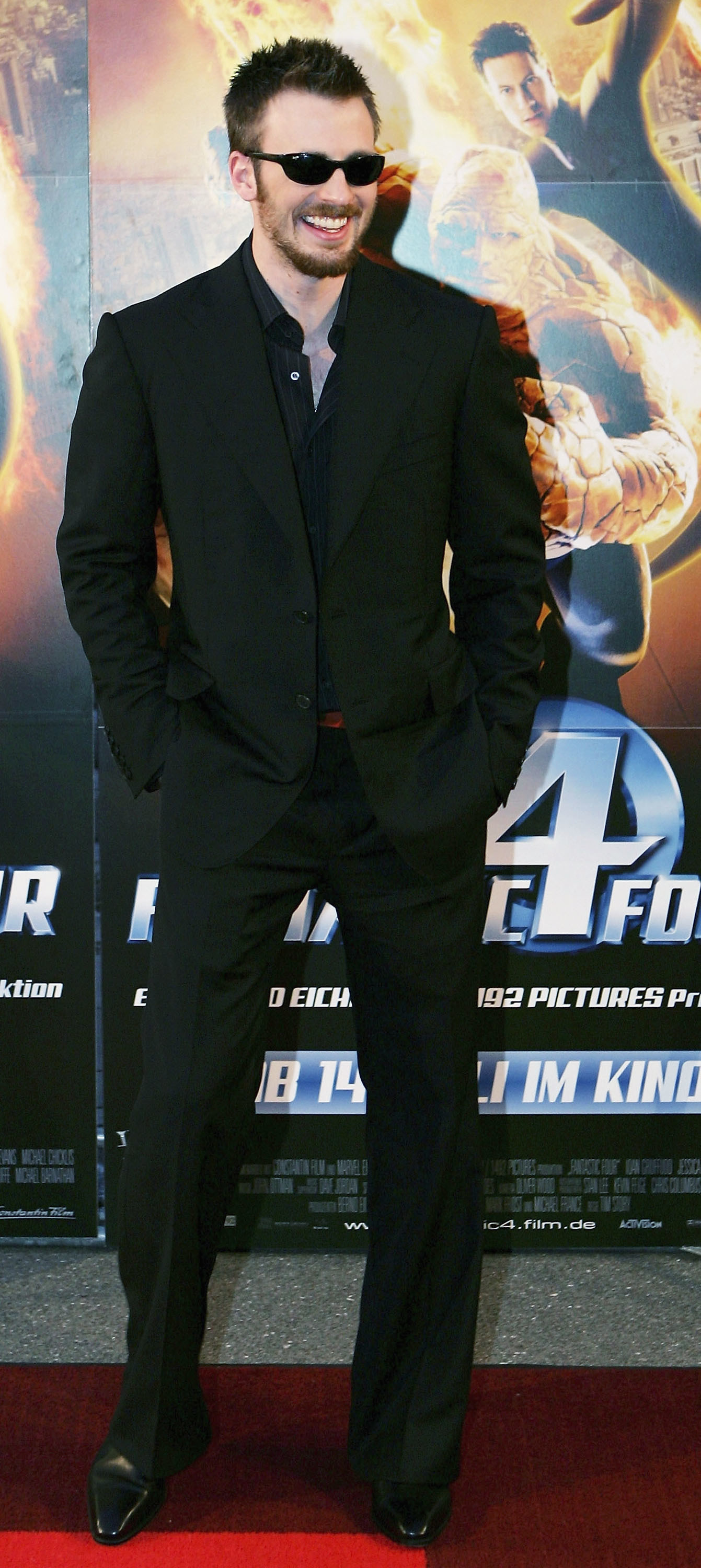 2006 launched an era of wearing relaxed looks at fancy events for Chris. There are lots of hoodies and hats ahead.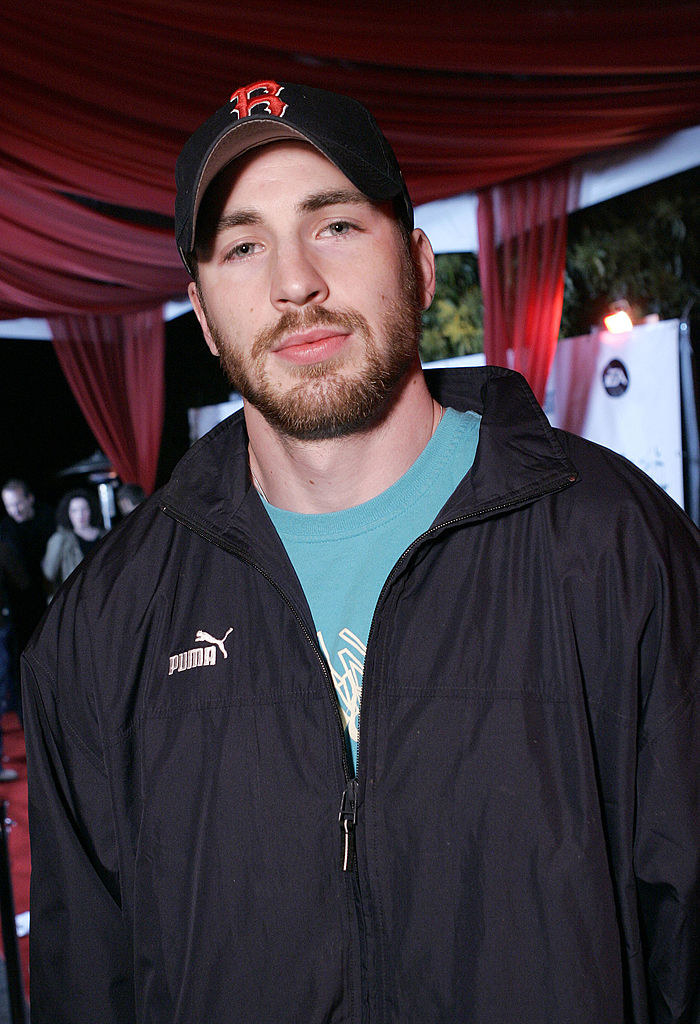 Here he is at a premiere party with his co-stars while wearing a Red Sox hat and Puma hoodie.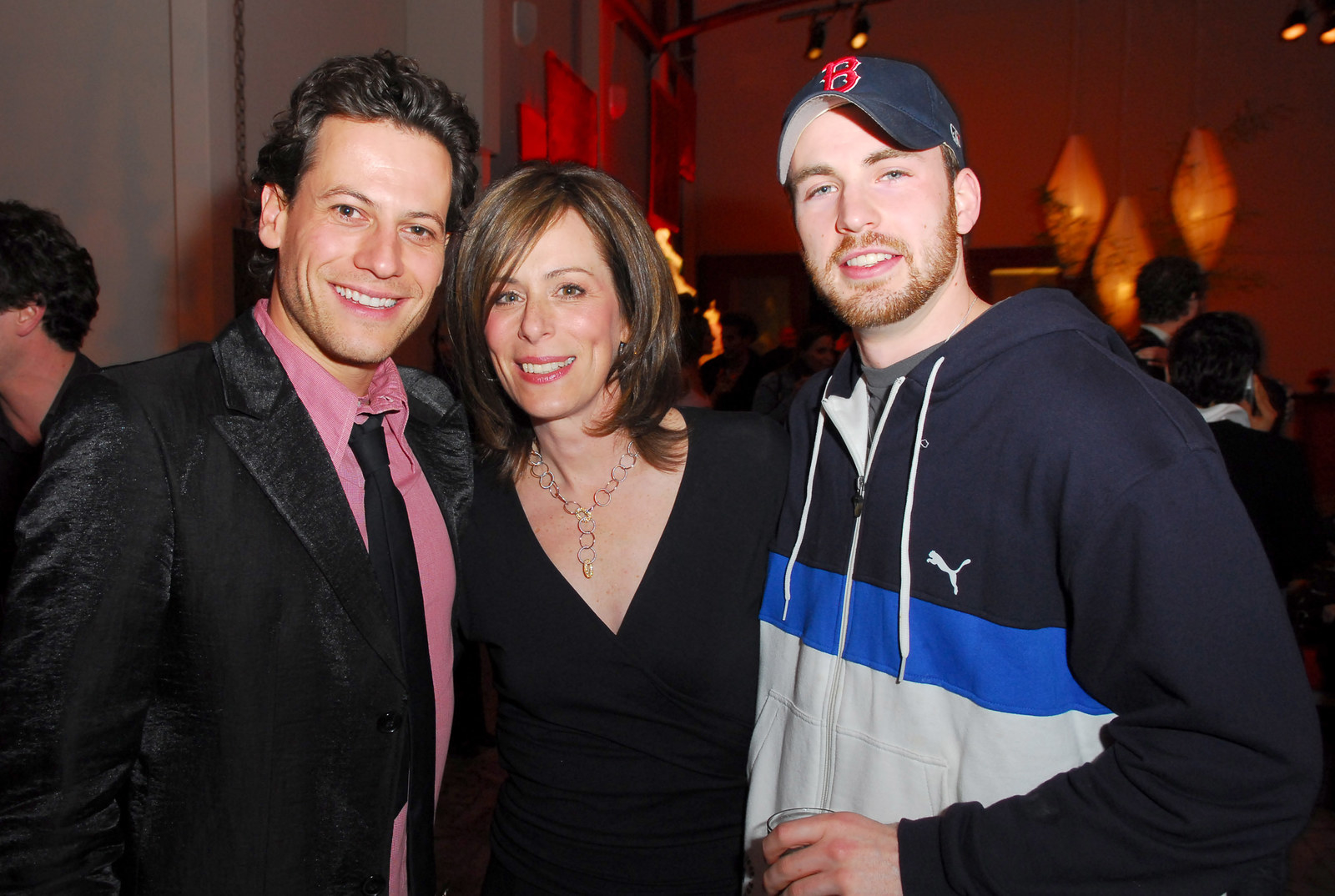 Here he is dressing down for his friend Zoe Saldana's birthday party.
Here he is at a "Must List" party looking like he just walked out of an Urban Outfitters in Boston.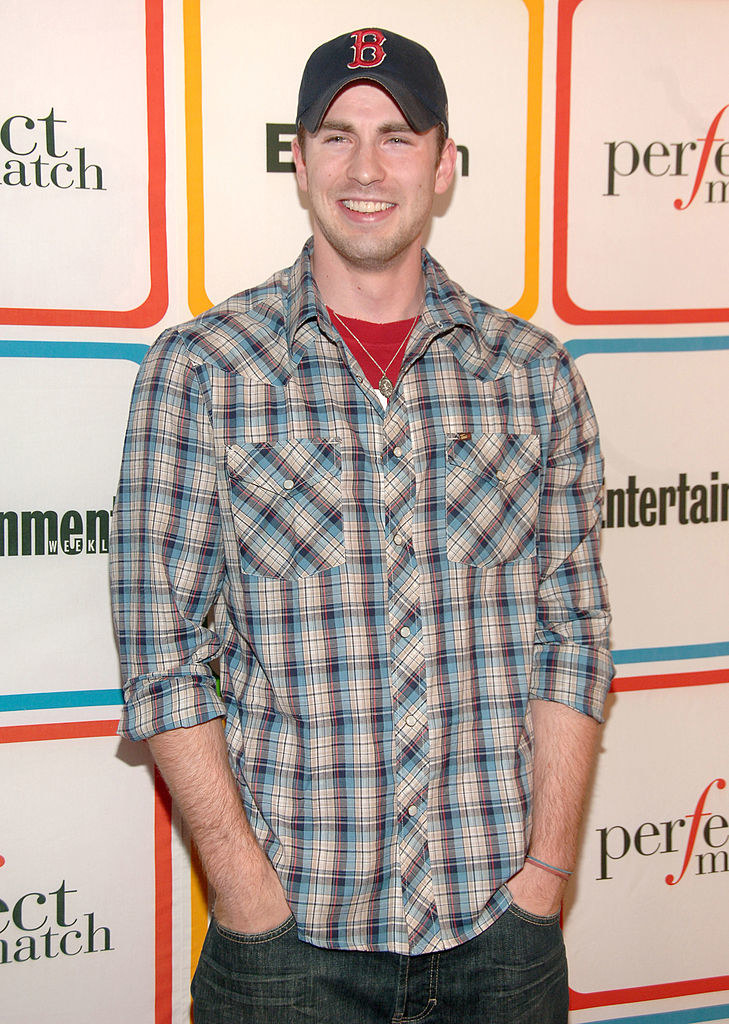 T-shirt and jeans? Definitely red carpet–worthy!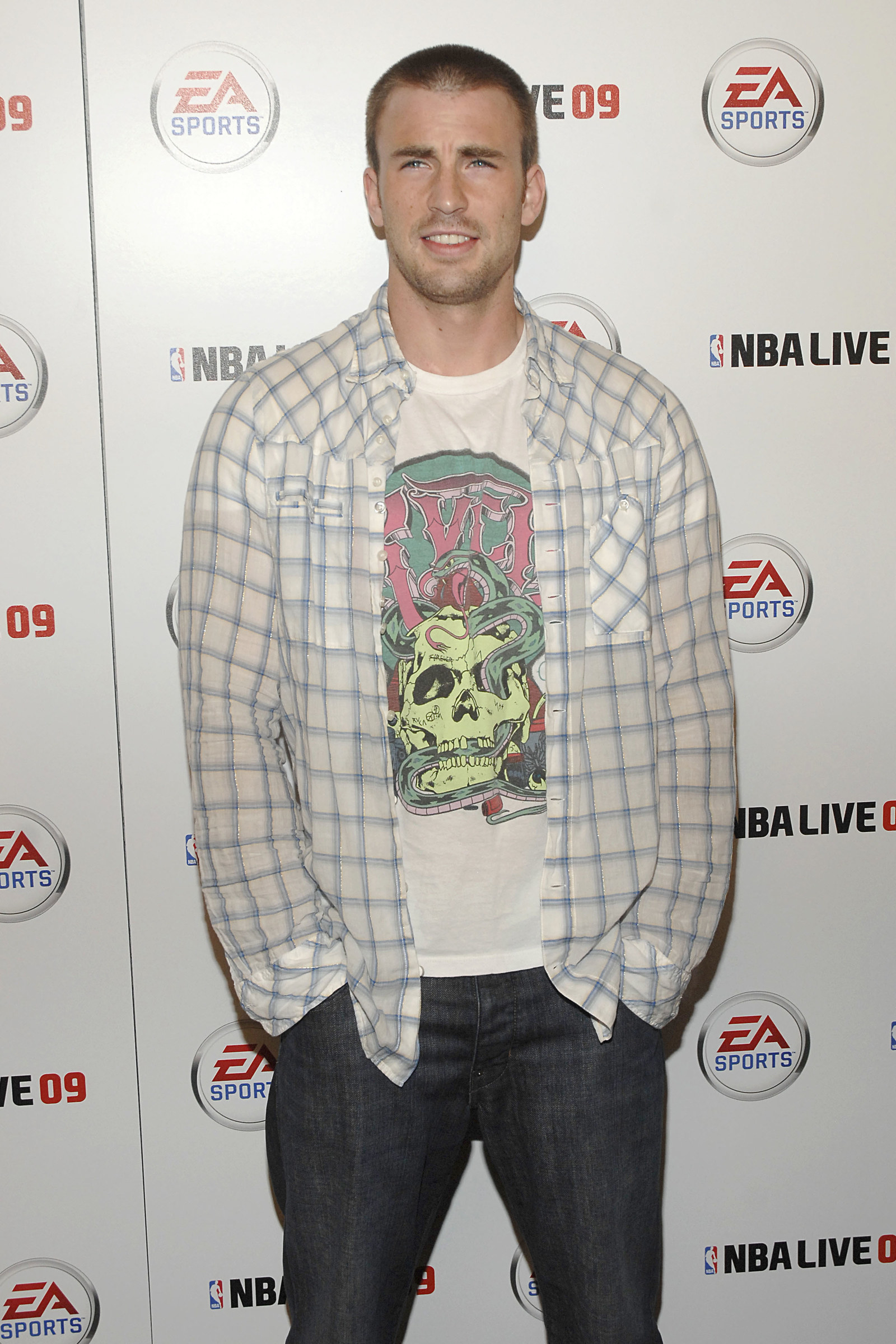 Ripped hat and a Stussy shirt? Check!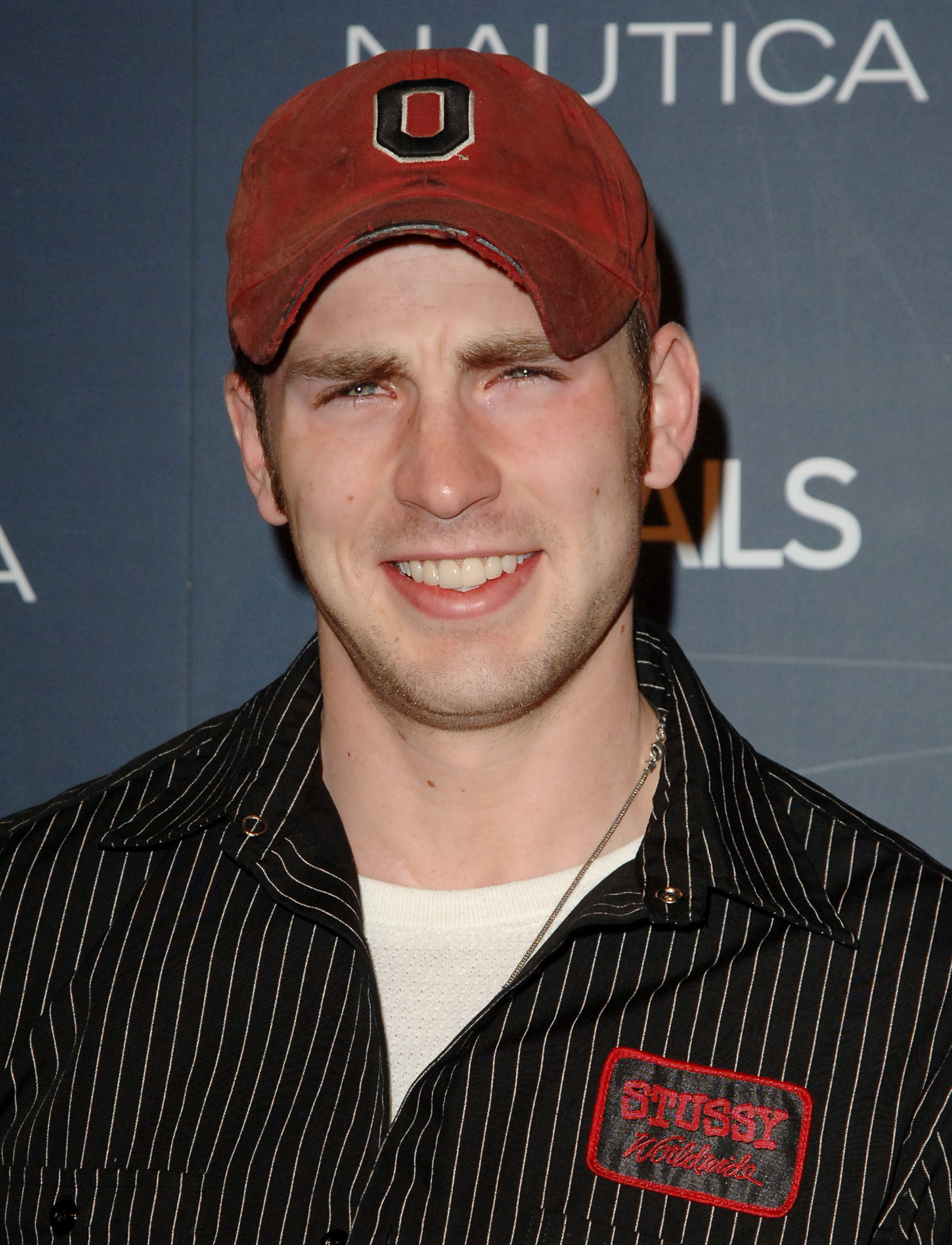 Wagner College? Represent, I guess!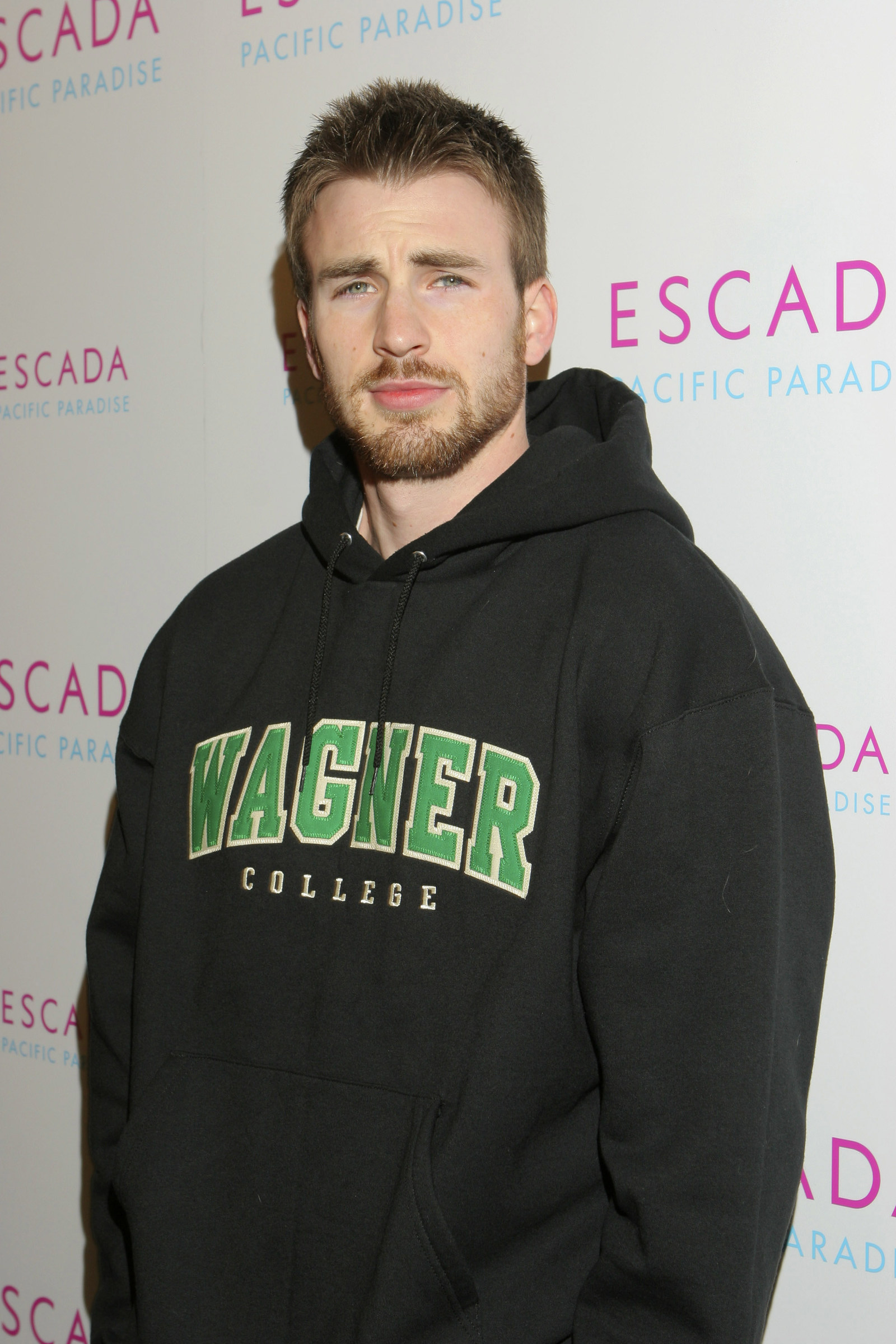 All Red Sox, all the time.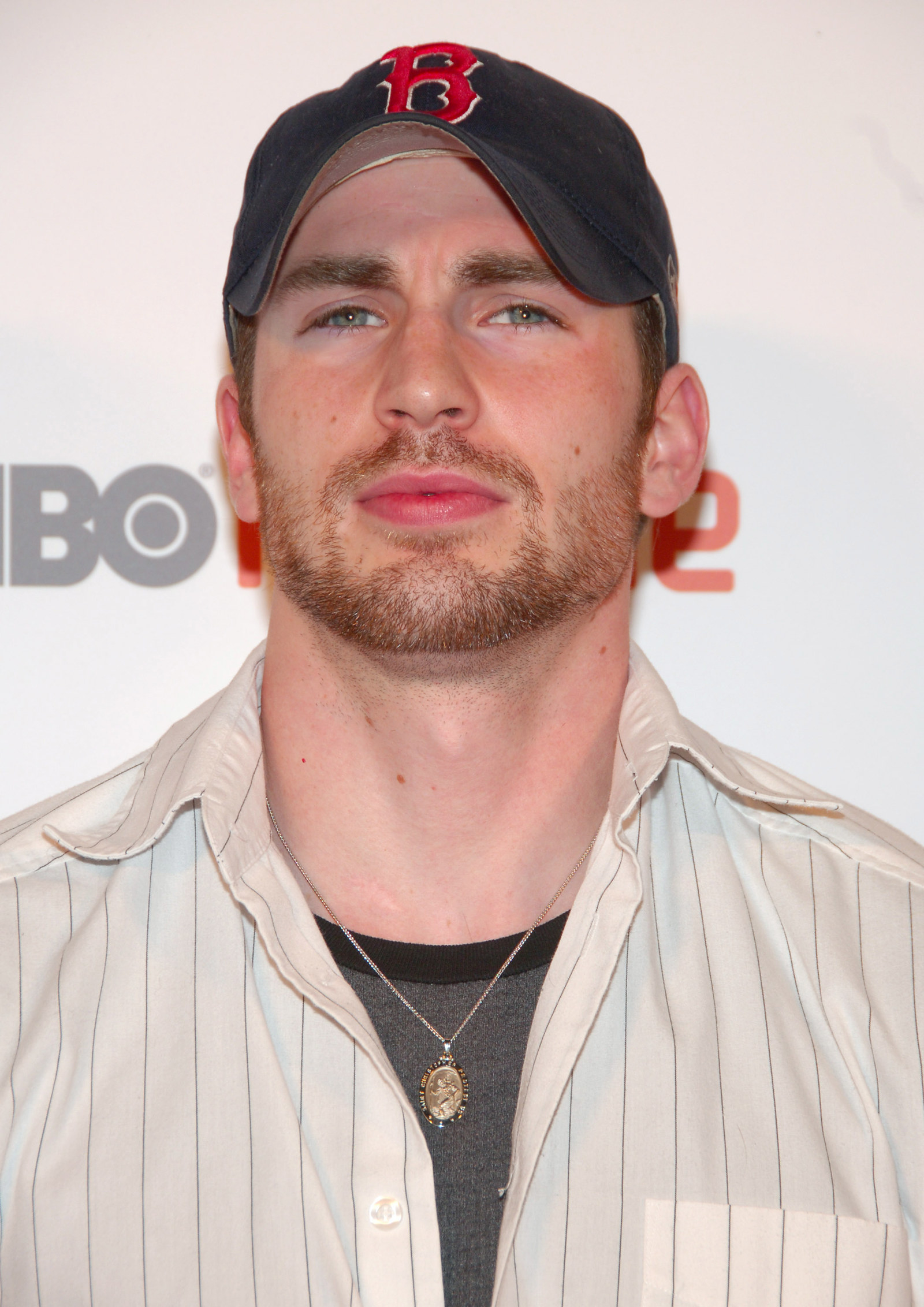 And here he is at a movie premiere in London, looking slightly more dressed up somehow.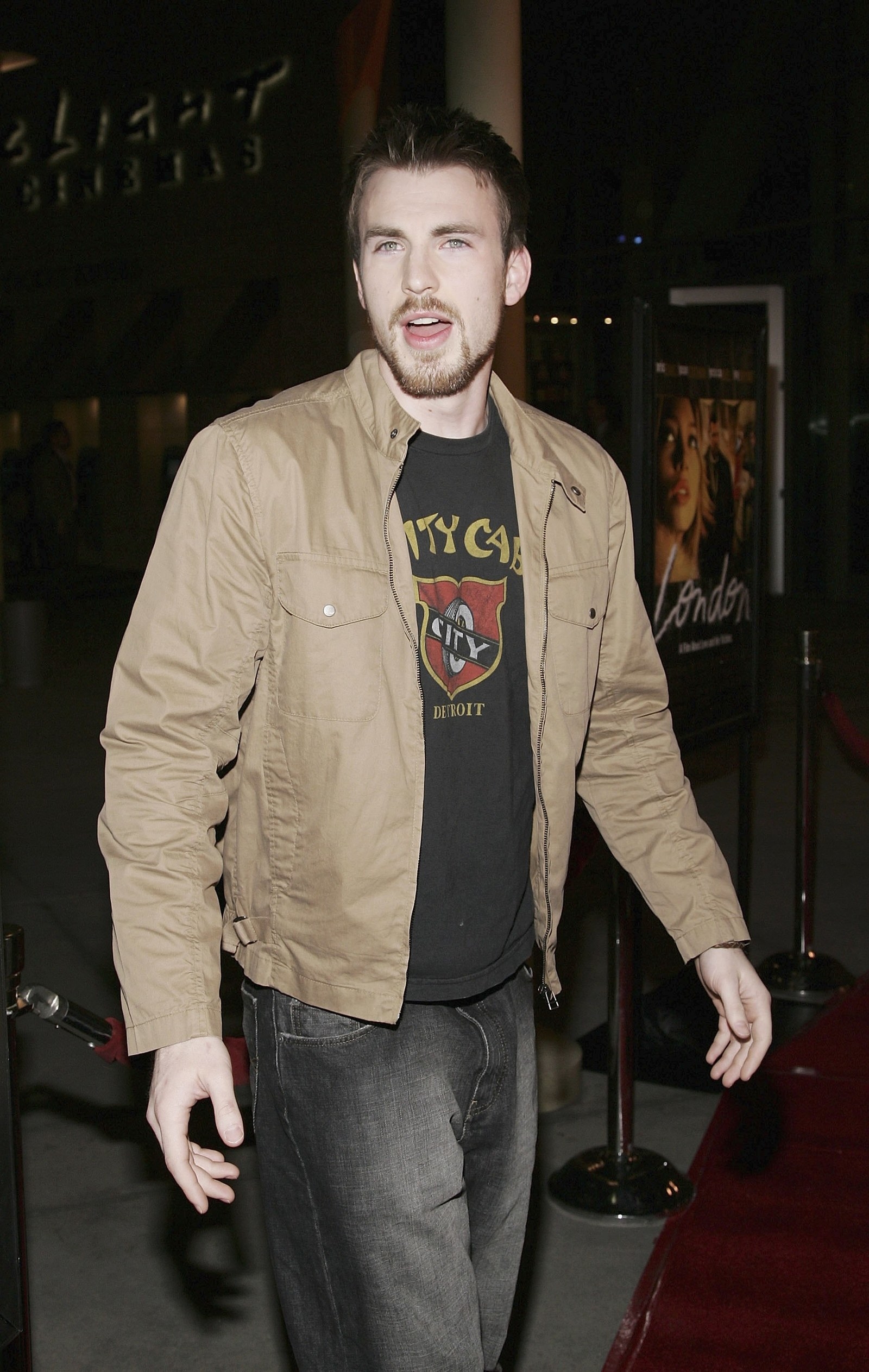 Then came this 2007 look at a Playboy magazine party at Les Deux.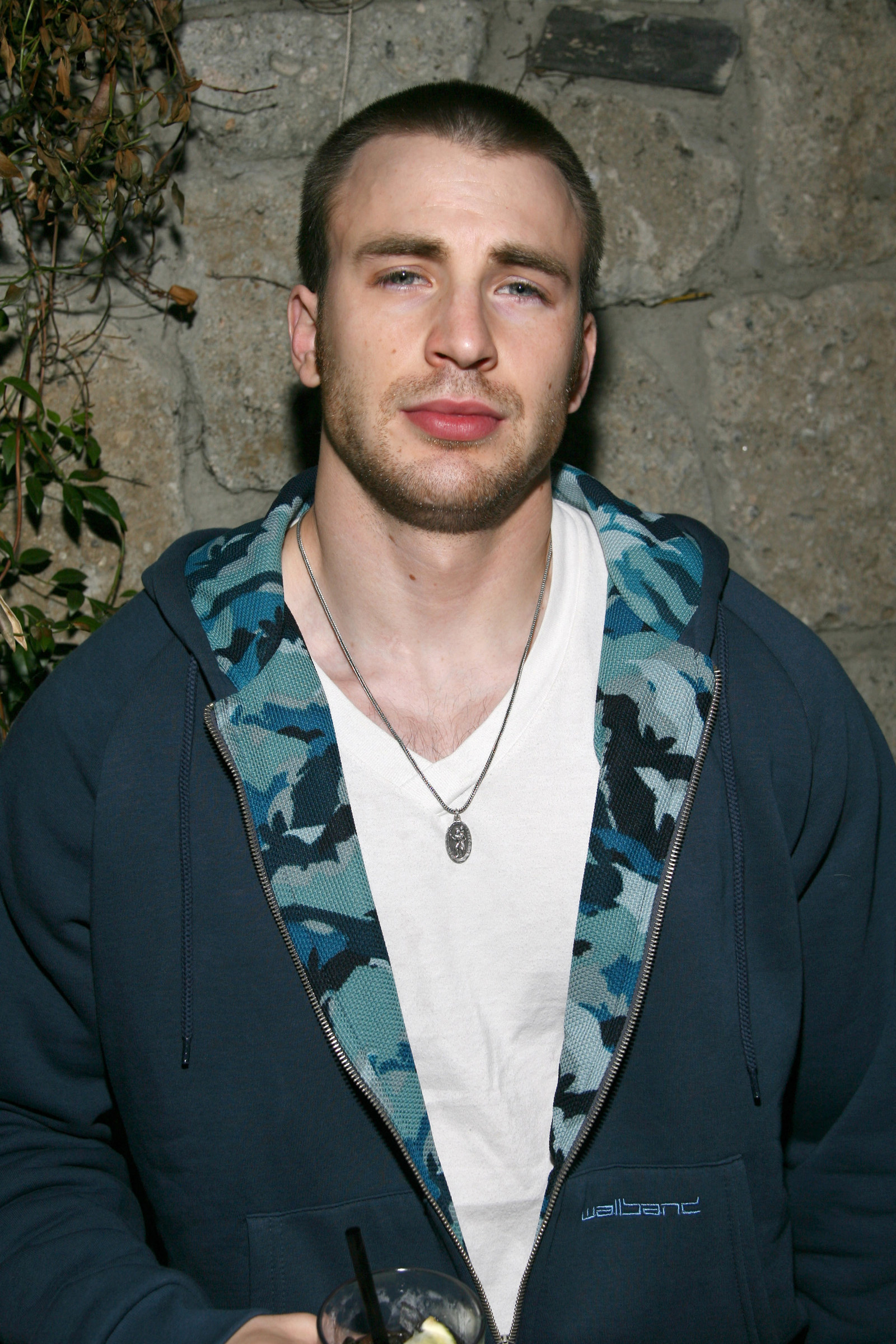 And this white tee at a party for Stuff magazine (RIP).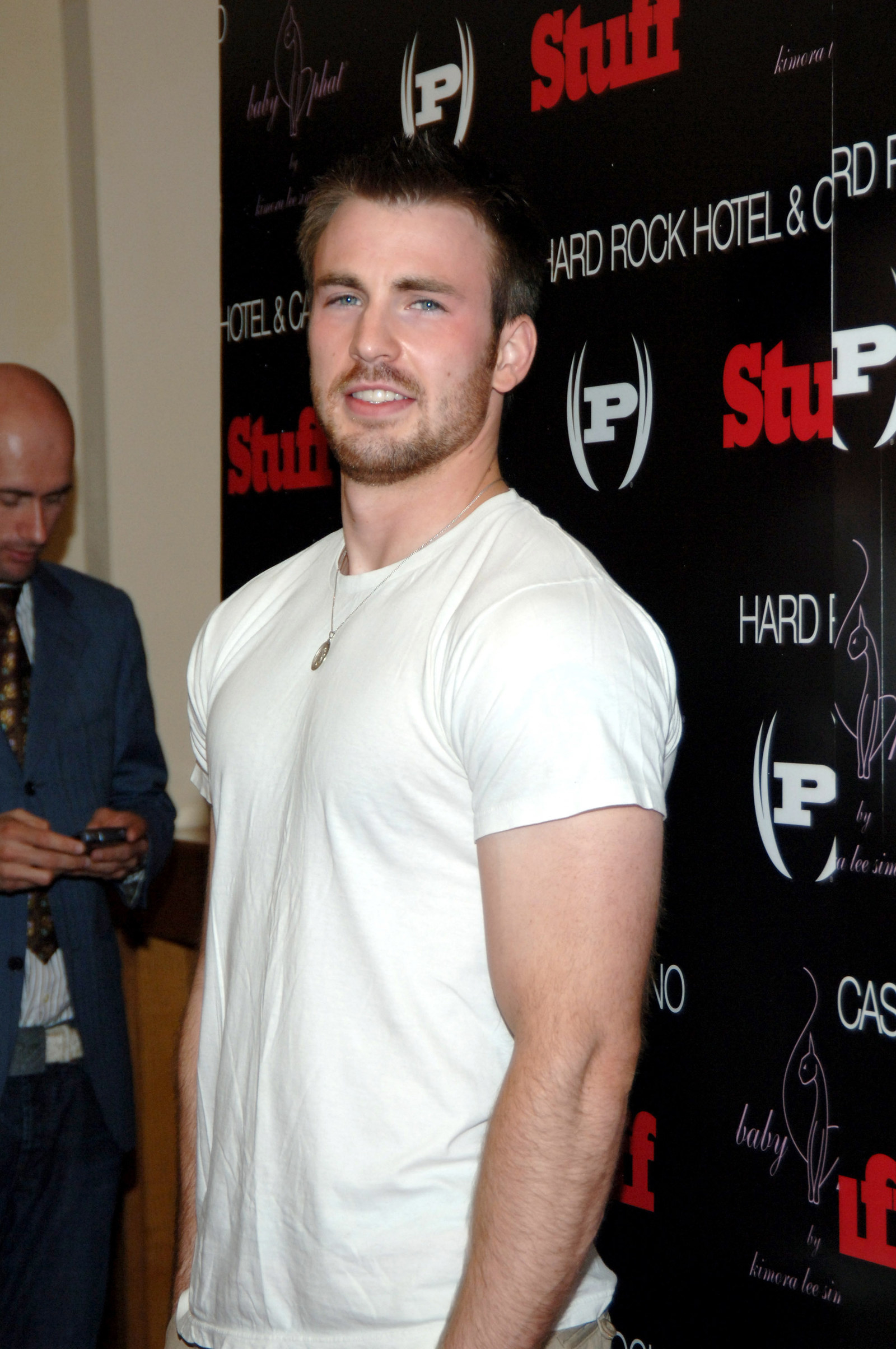 In 2007, Chris wore these baggy/flared jeans to the MTV Movie Awards. He's laughing about it, too.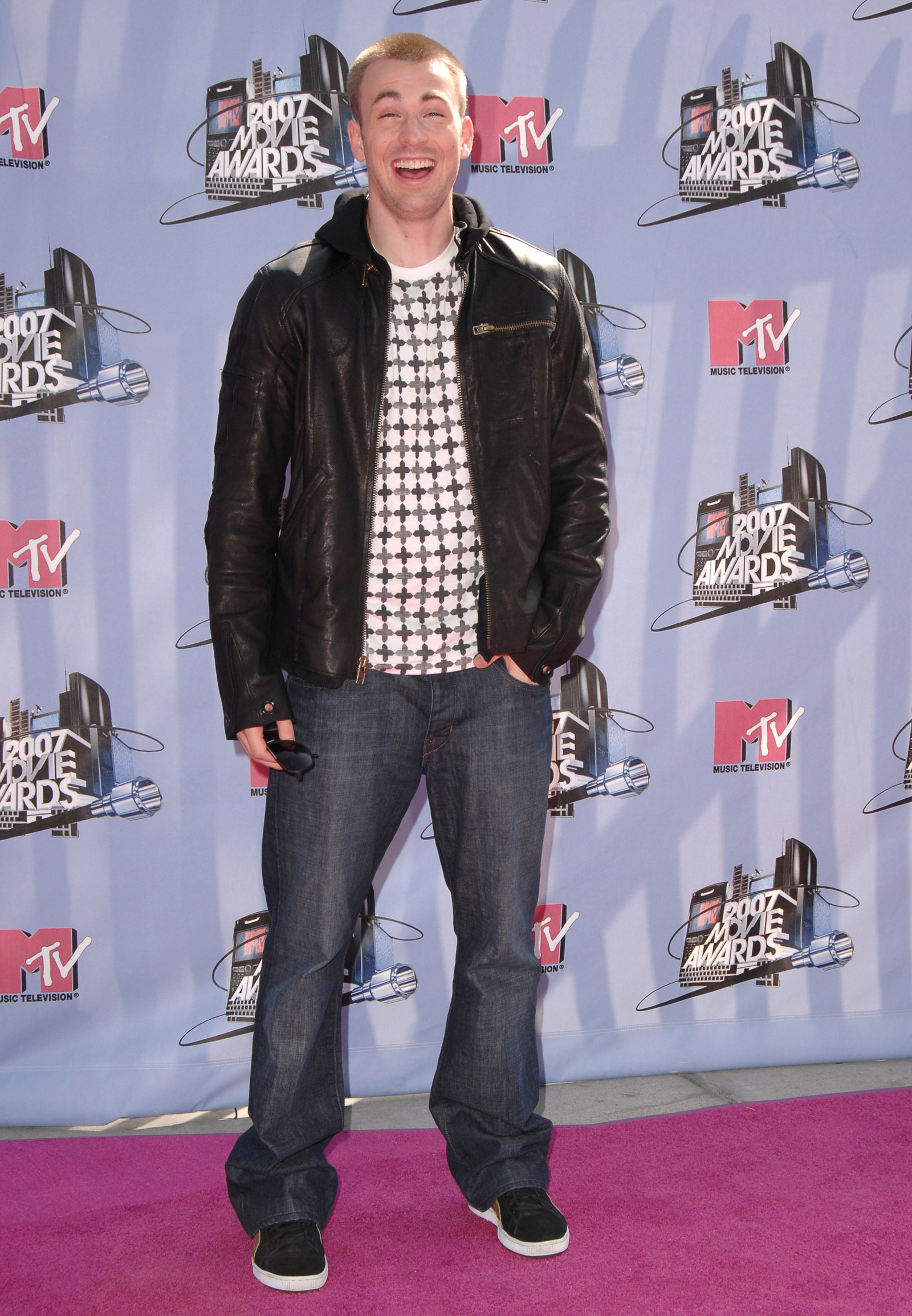 I don't have a lot to say about this look. It's just very 2008.
Remember this look that virtually every scene guy (and Avril Lavigne) wore 11 years ago? Me too.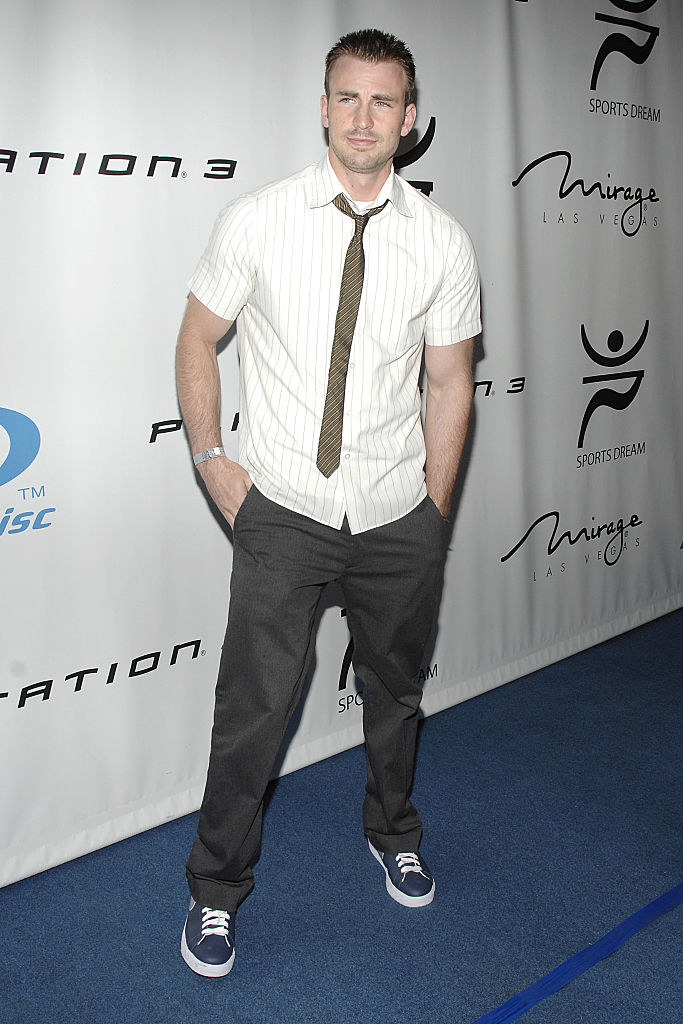 And here's the only look I could find from 2009. I'm not complaining.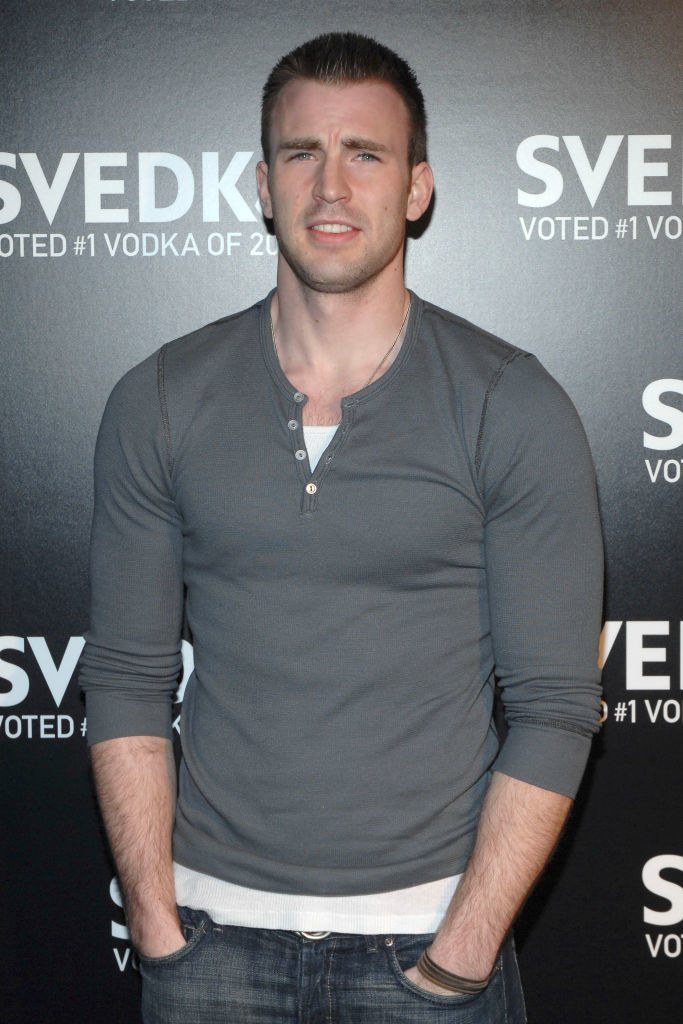 And in the only red carpet pic from 2010, Chris finally gives up and gives into a suit!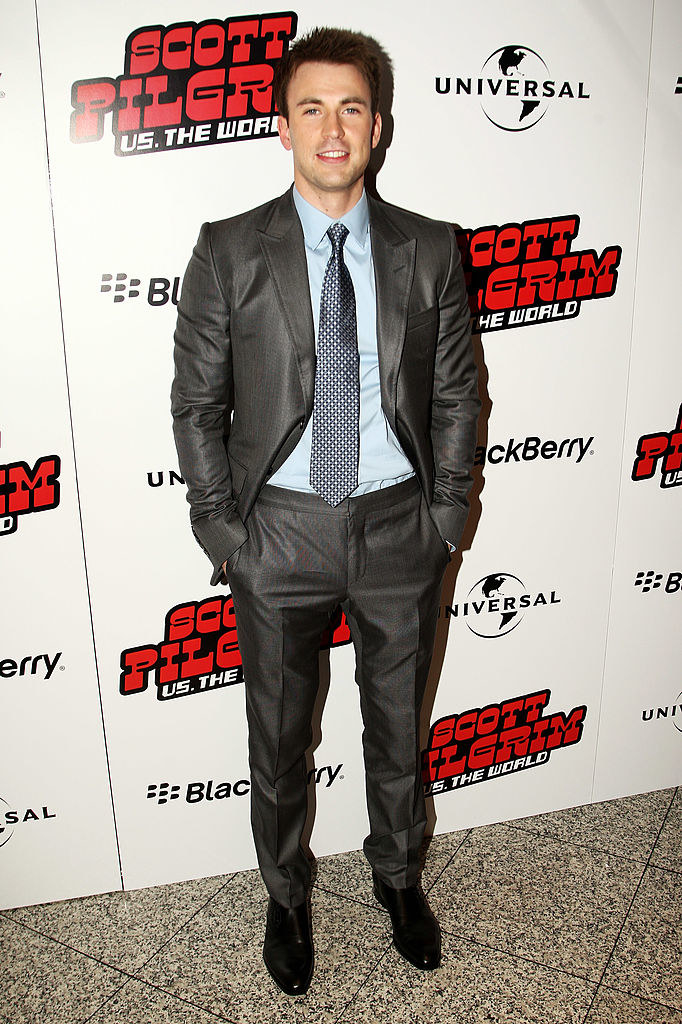 By the 2011 MTV Movie Awards, Chris started to look more and more like the Captain America we all know and love.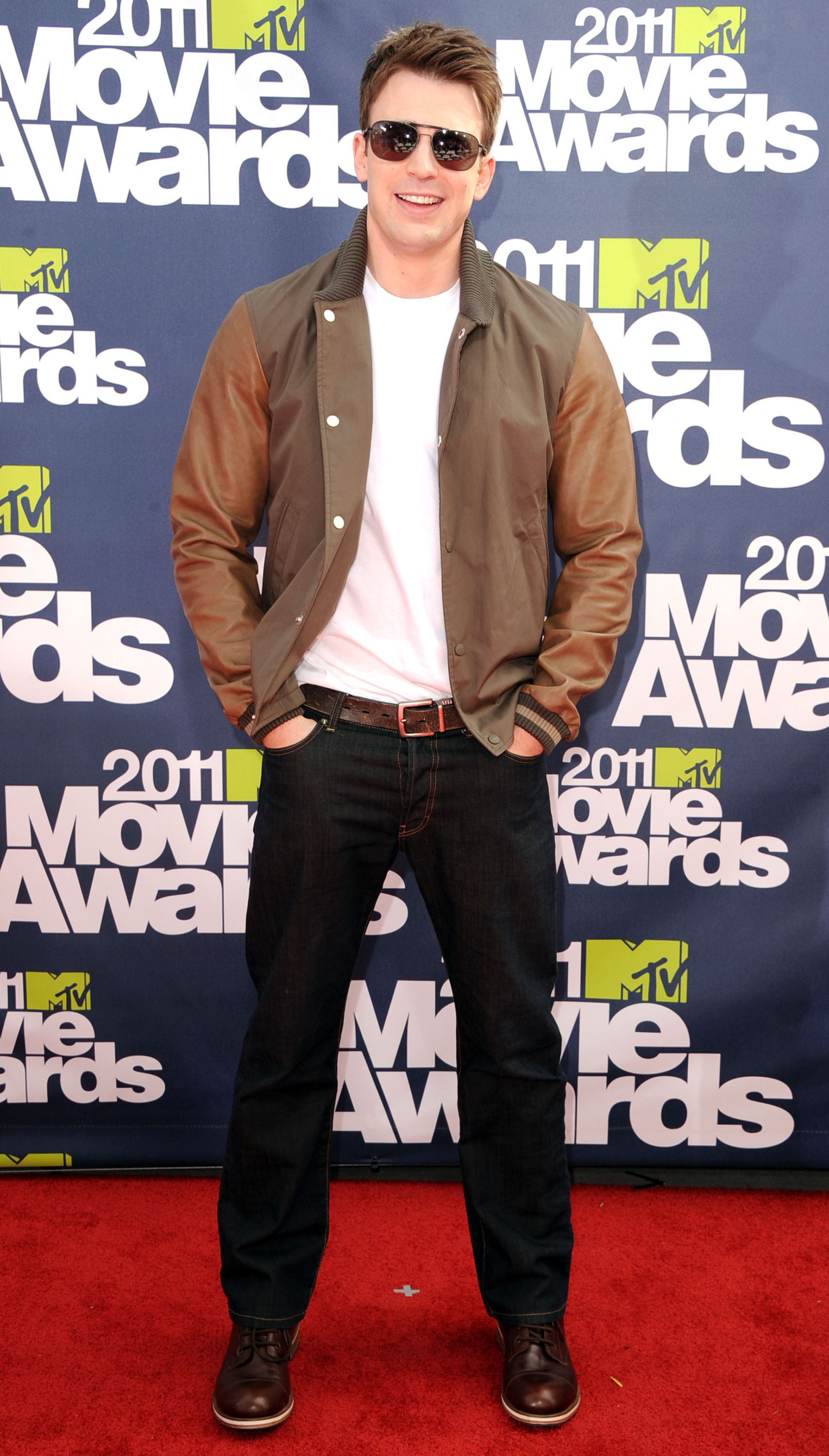 From then on, 2011 was a time of fitted suits...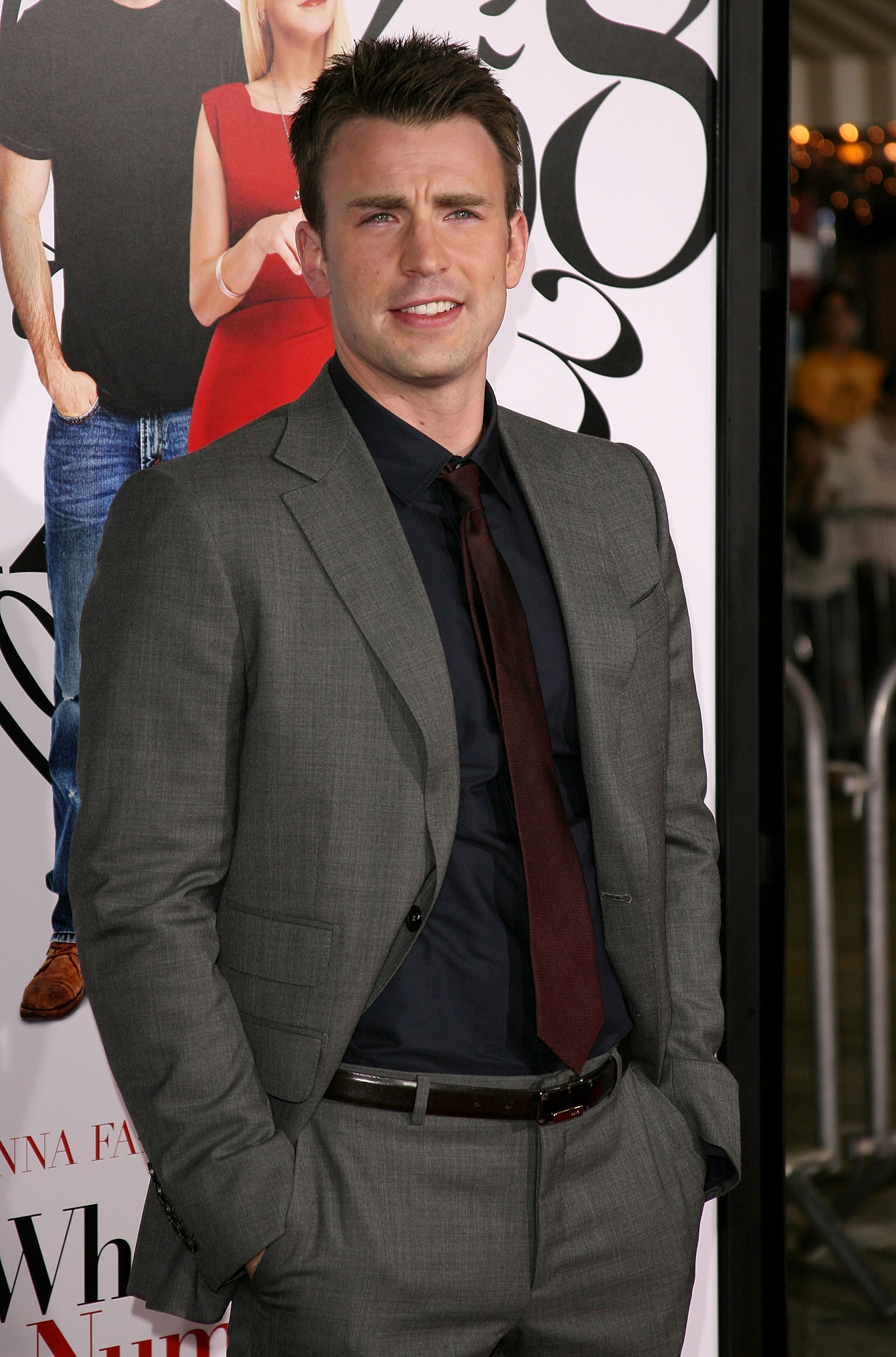 ...all-black ensembles...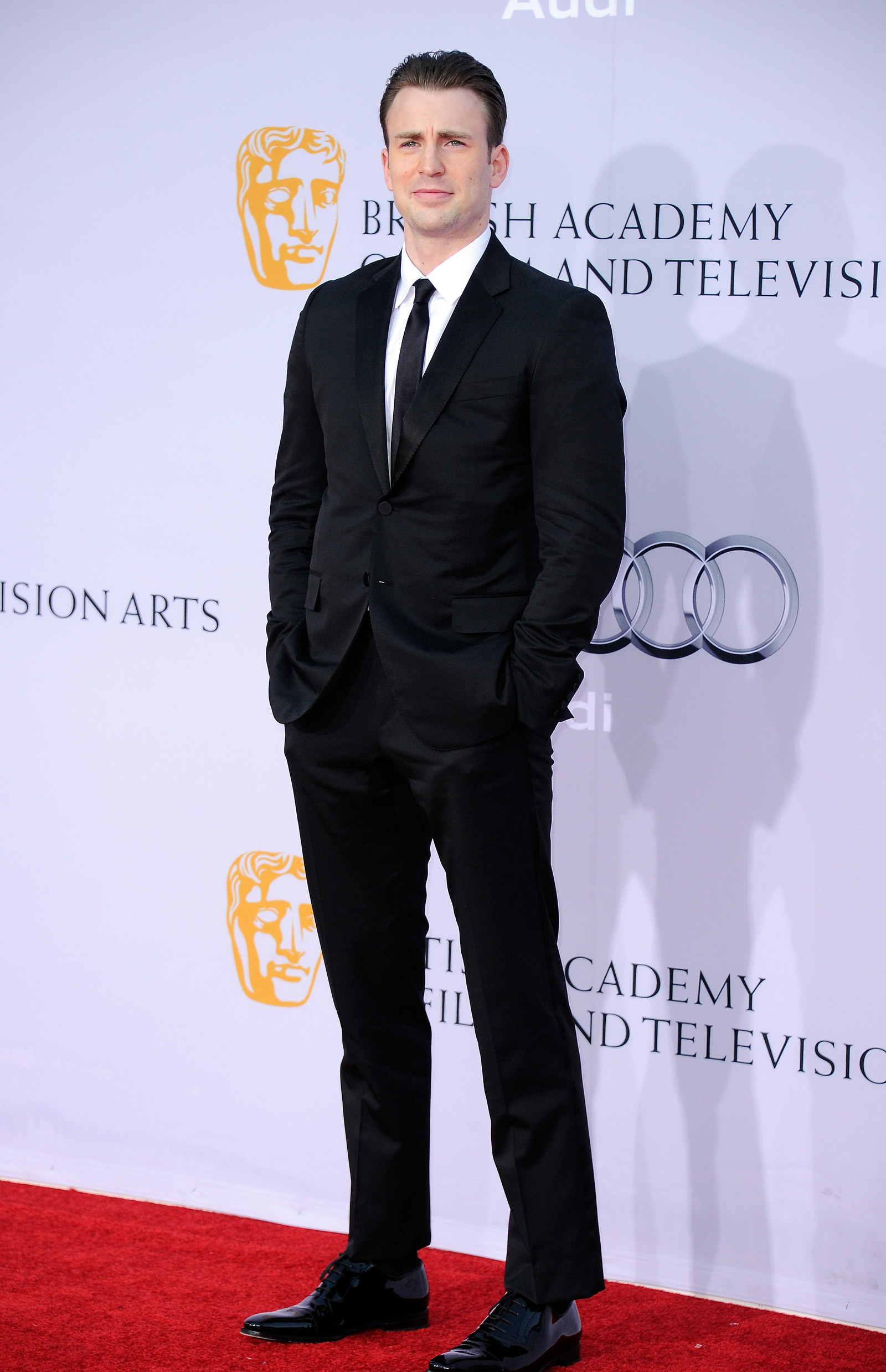 ...and literal bow ties...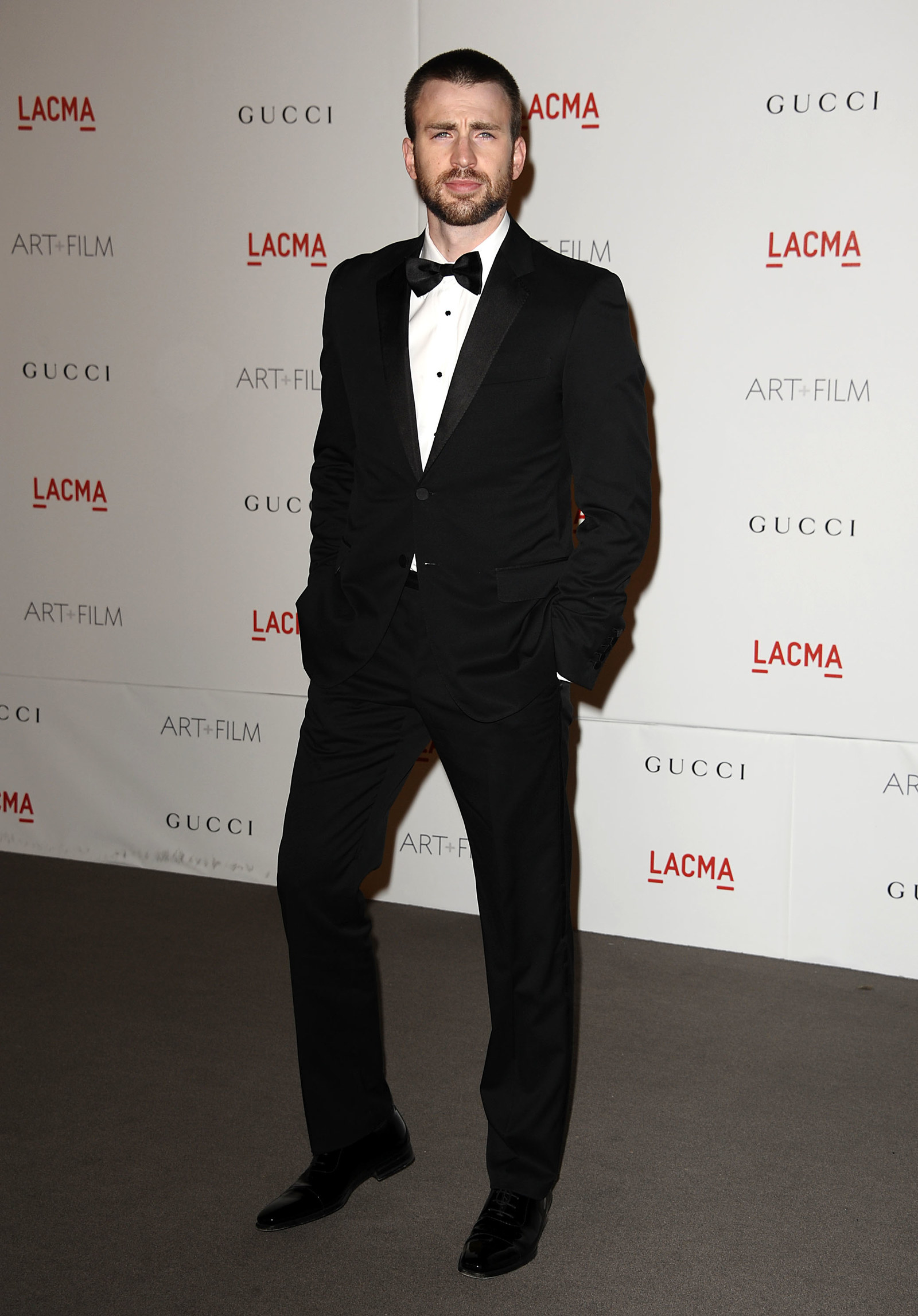 ...which morphed into the Chris Evans we know and love today.
Being a style commemoration of the 2000s era is just one of the many reasons Chris Evans is a true national treasure. I salute you!