1.
When she wore blue silk pajamas and red high heels.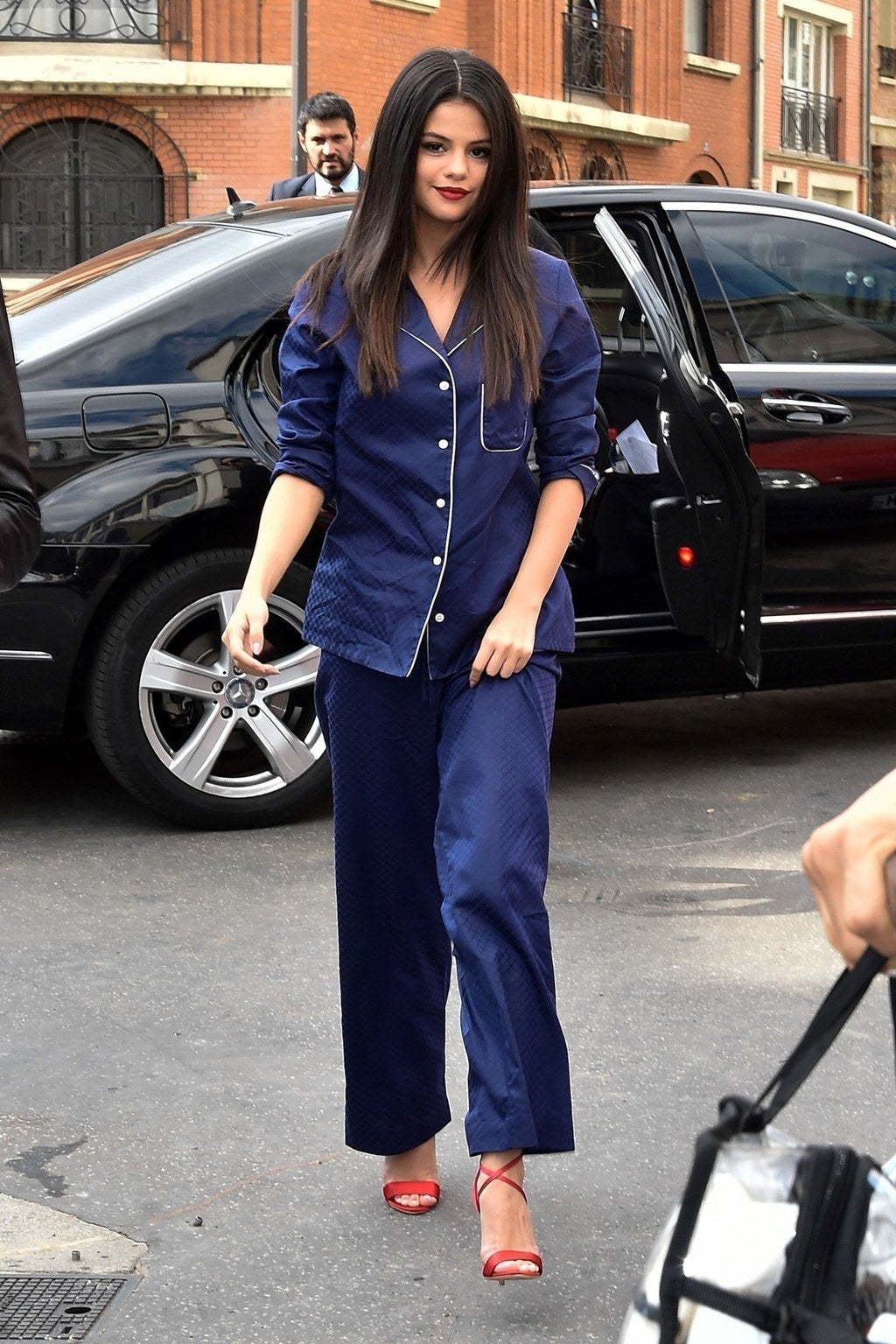 2.
This monotone Carrie Bradshaw look in Paris.
3.
This all-lace look that she wore to Jingle Ball.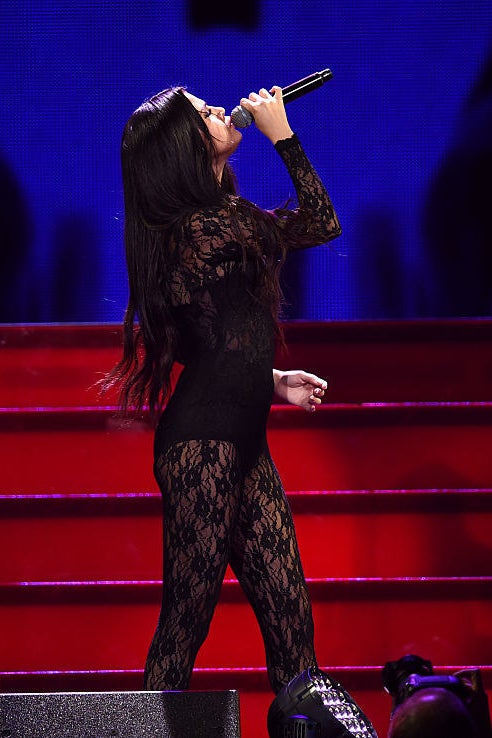 4.
This all-denim look that gave Britney Spears a run for her double-denim crown.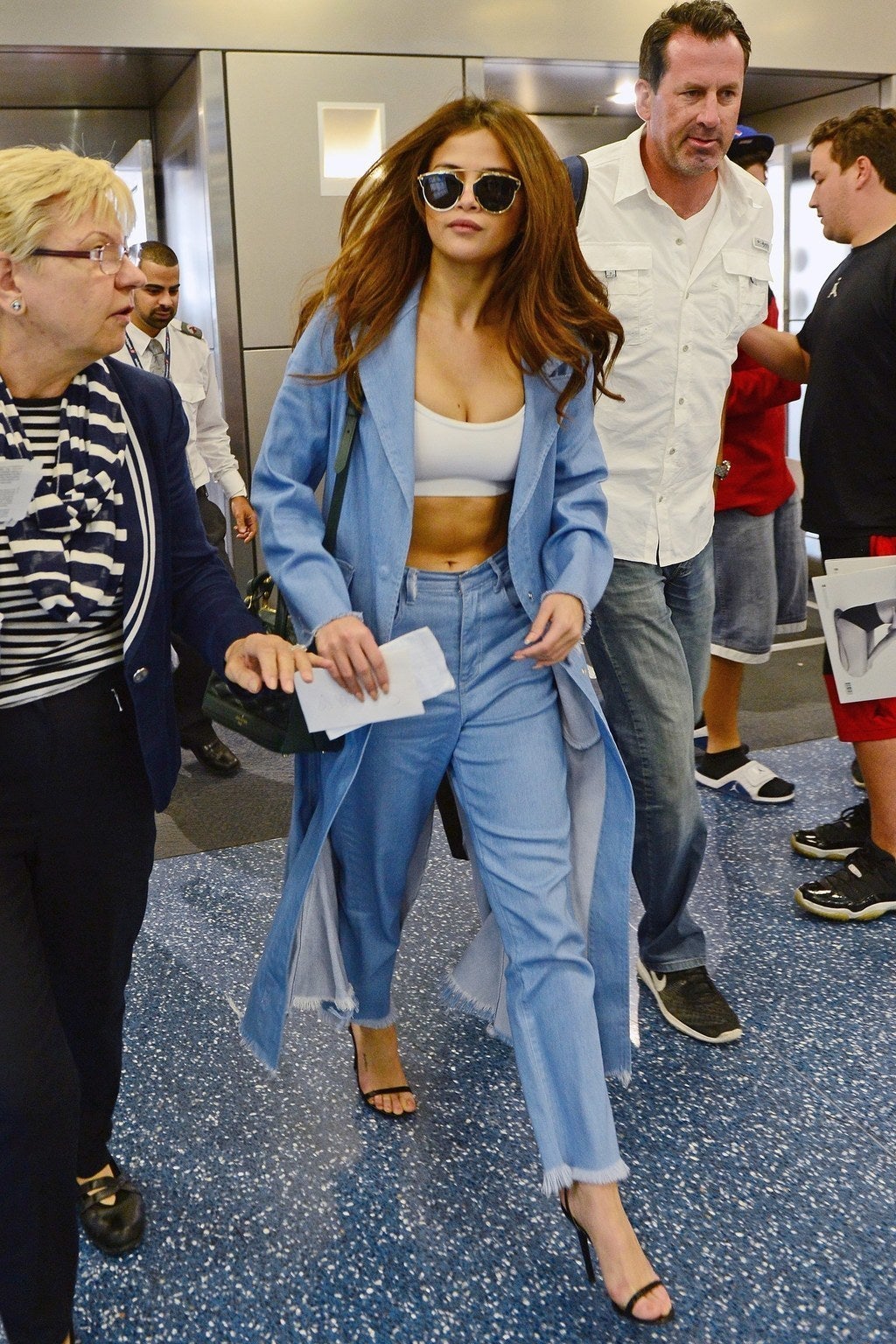 5.
This all-black look she wore in West Hollywood.
6.
This outfit she wore to greet fans in Japan.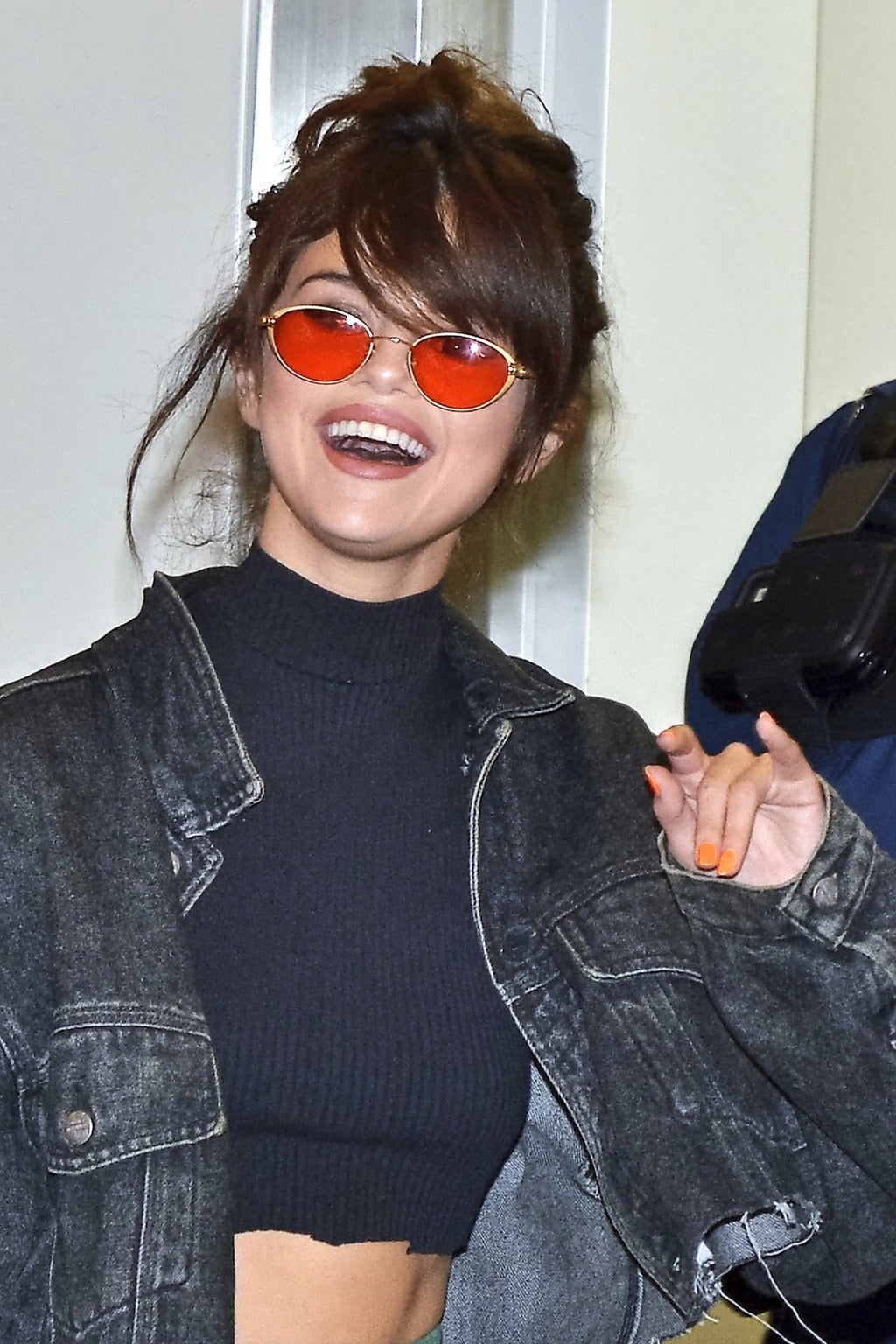 7.
Her exquisite look at this year's Met Ball.
8.
When she rocked a color-blocked black, white, and pinstripe dress and managed to pull it off.
9.
The time she got off a plane at LAX looking like this.
10.
Again, at the airport looking like a classic Hollywood ingenue.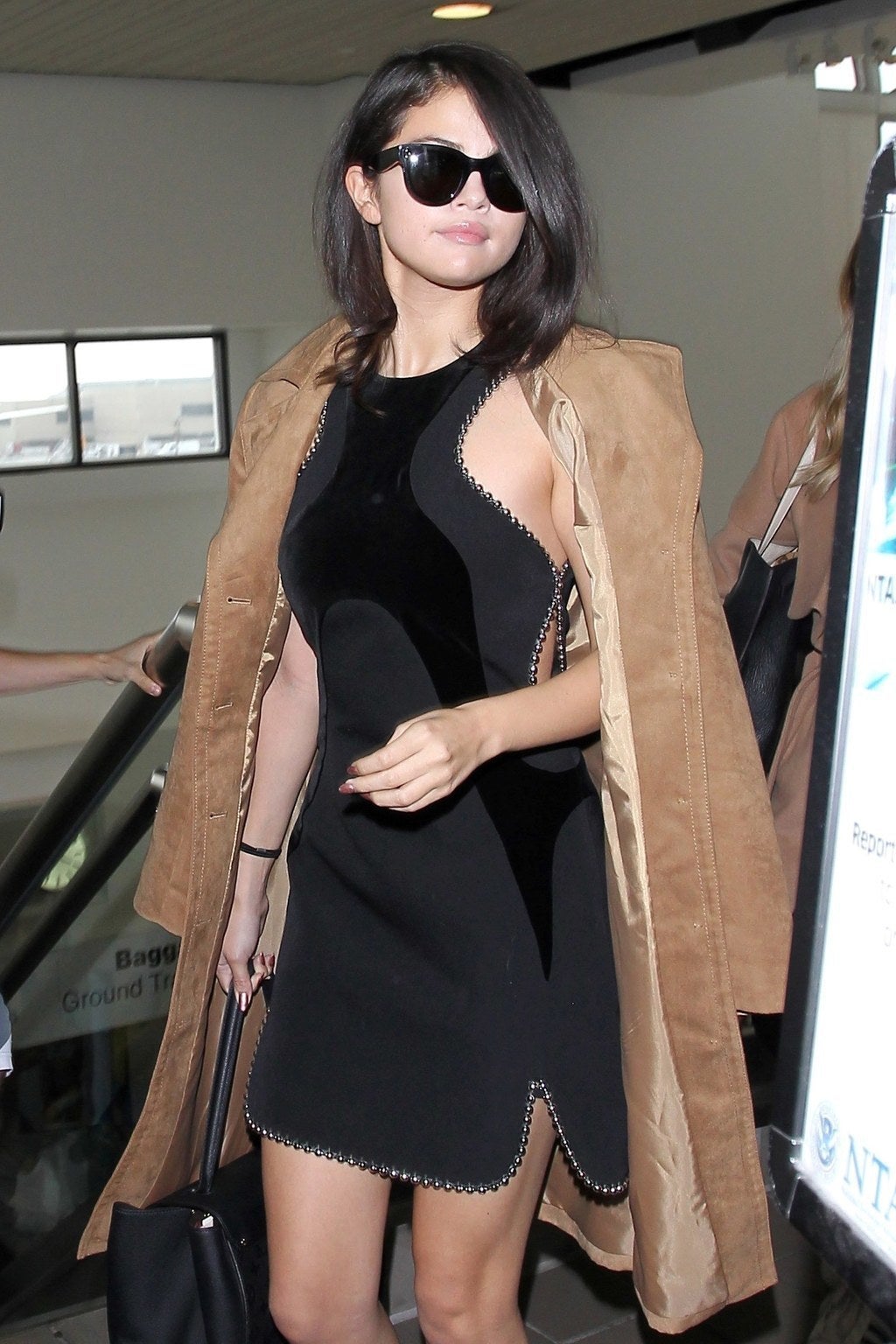 11.
This white off-the-shoulder number she wore to a Golden Globes party.
12.
This dramatic Paris Fashion Week dress.
13.
This blue gown she wore to the Grammys.
14.
This jumper she wore to do a radio show at Z100.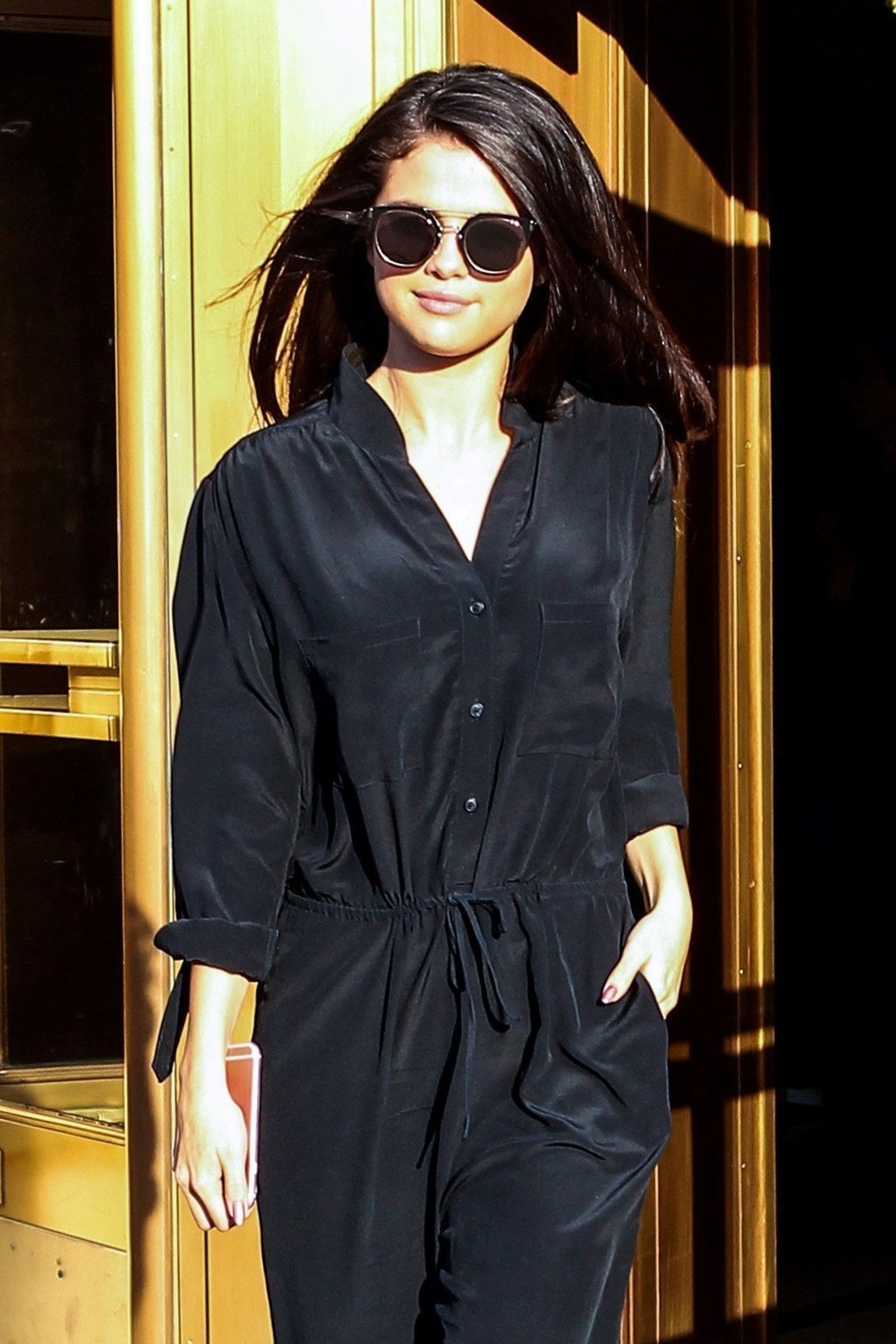 15.
This starry look she wore on her way into the Louis Vuitton store.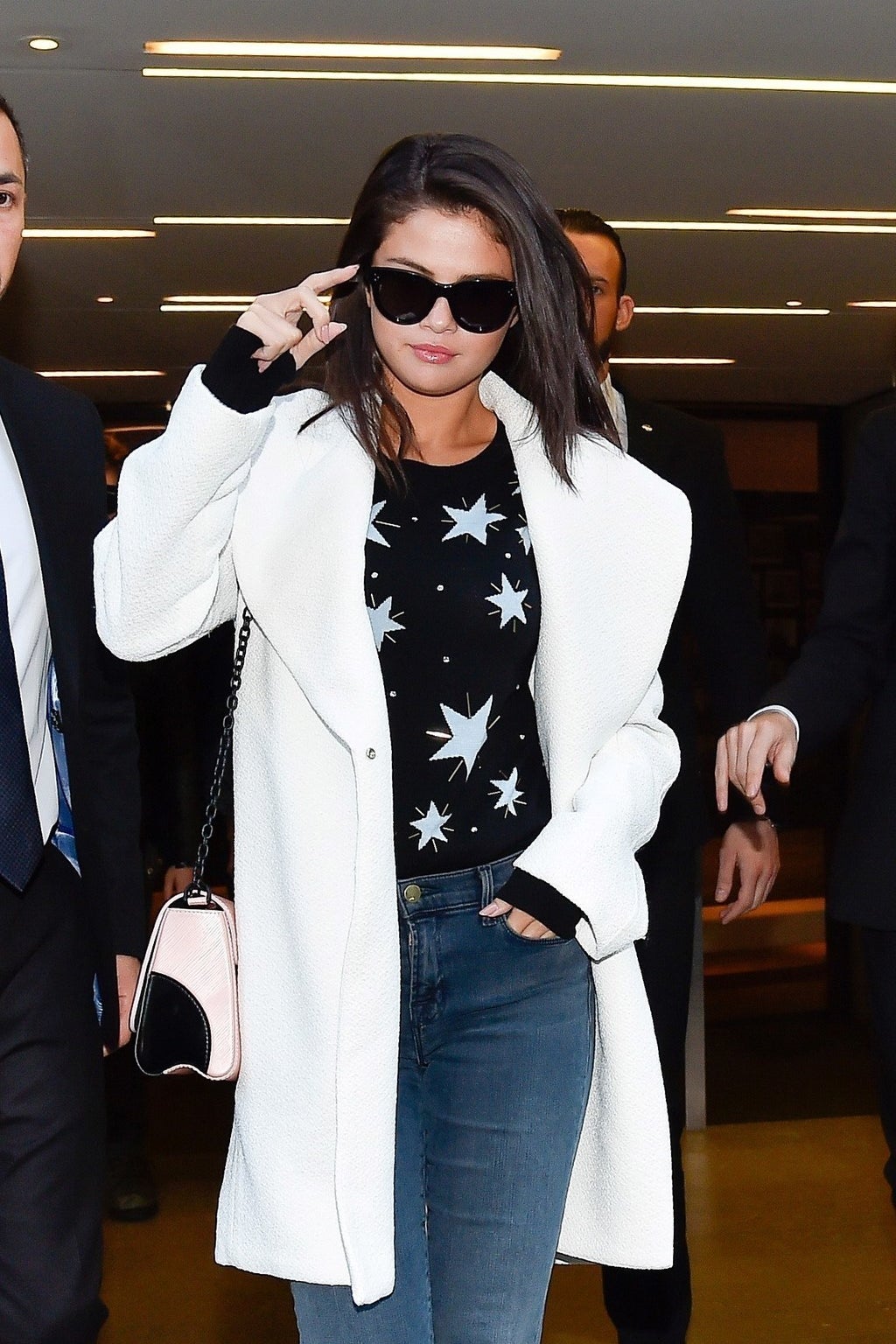 16.
When she wore this "I'm just a regular tourist, I swear" look in Ischia, Italy.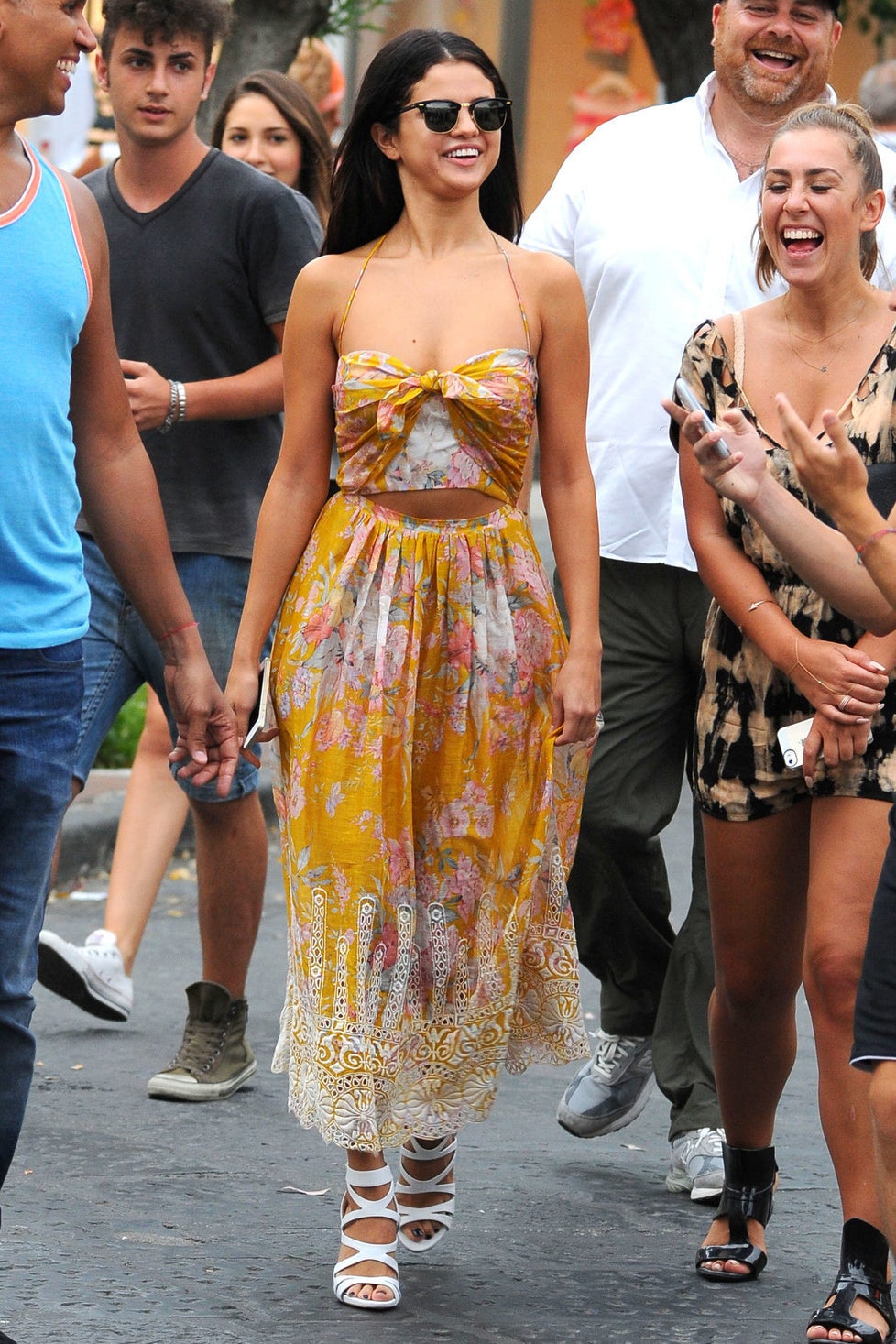 17.
This incredible travel ~lewk~.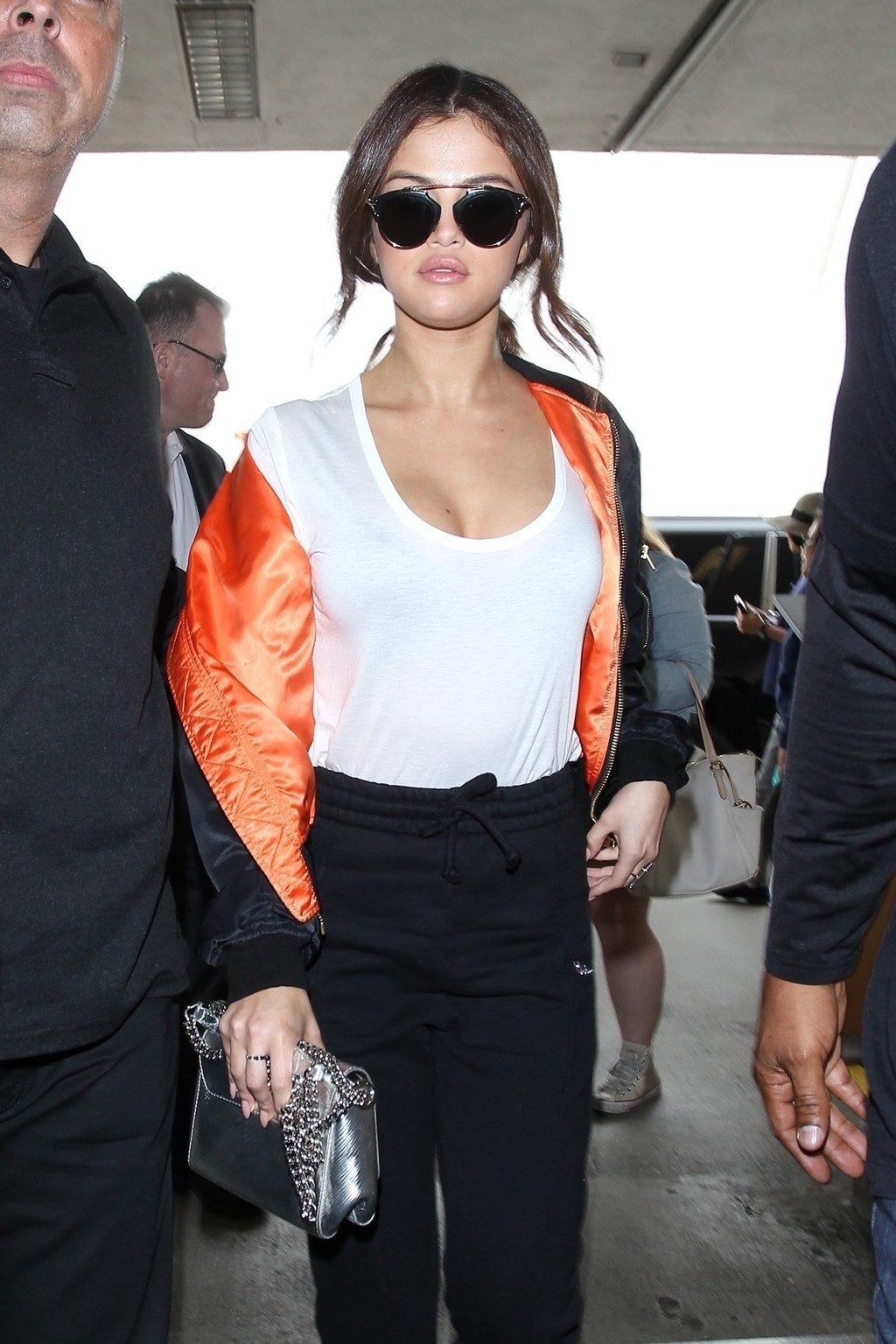 18.
The time she looked like a vision in white.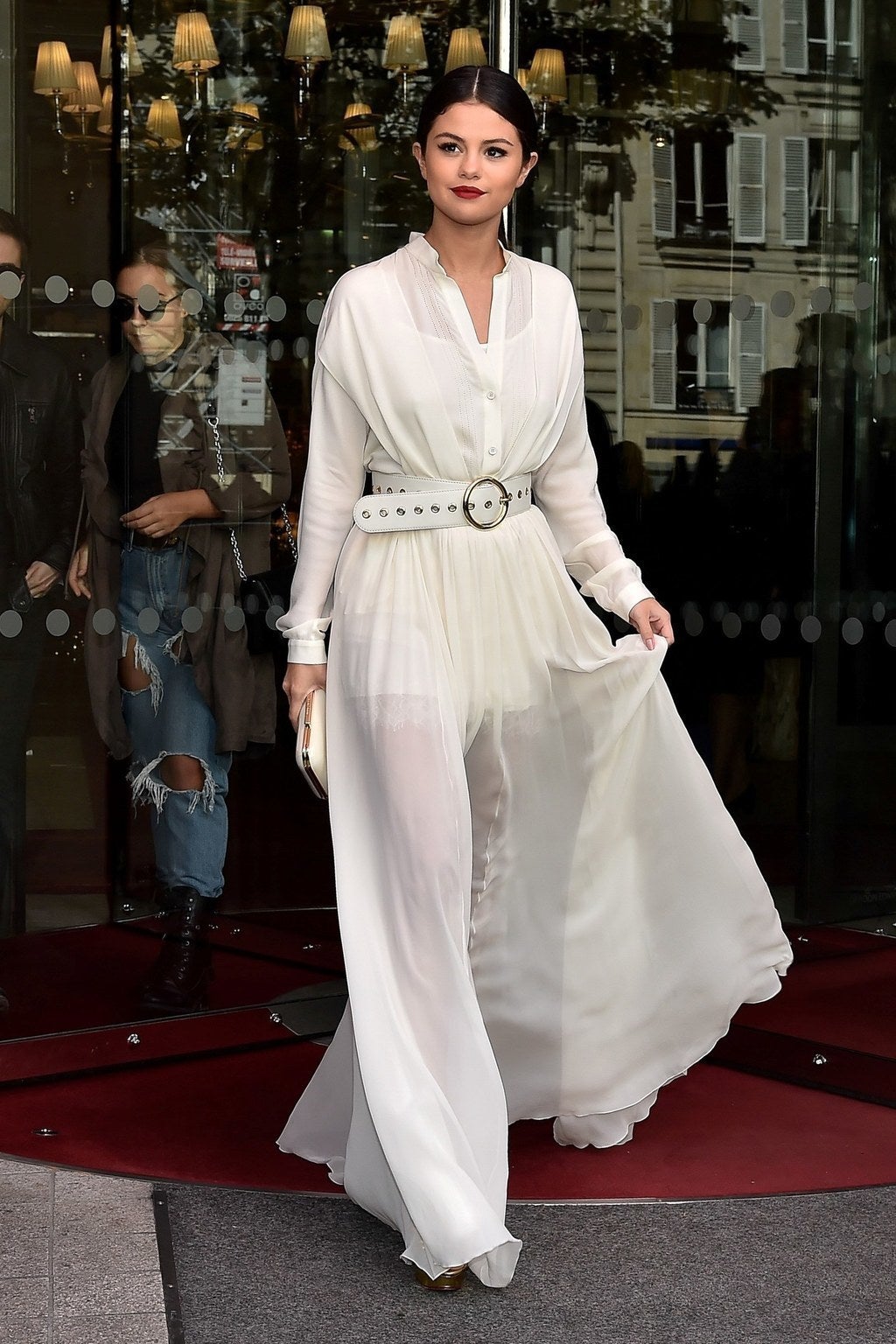 19.
This ~revealing~ look from Paris Fashion Week.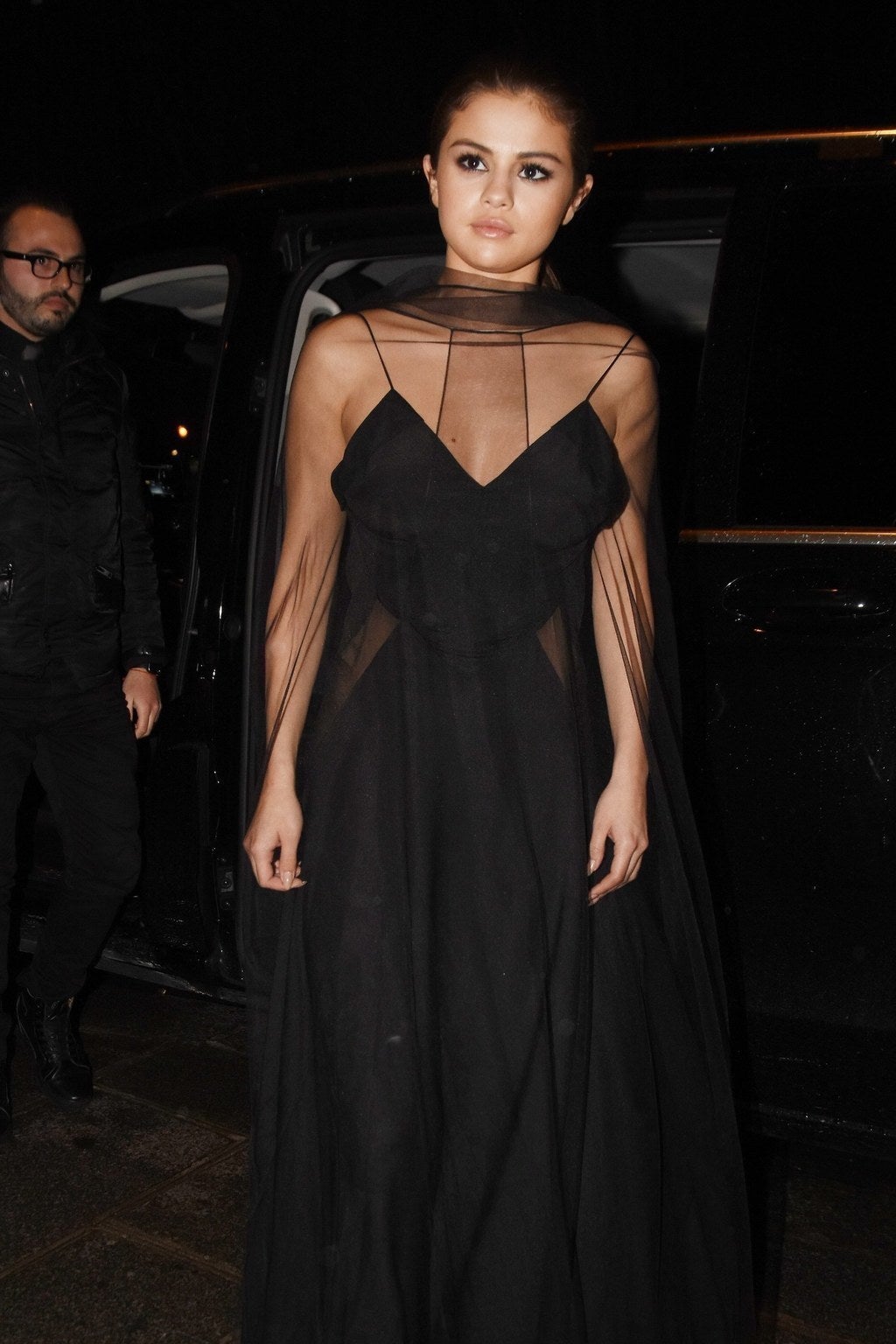 20.
When she rocked this bandeau-checkered look.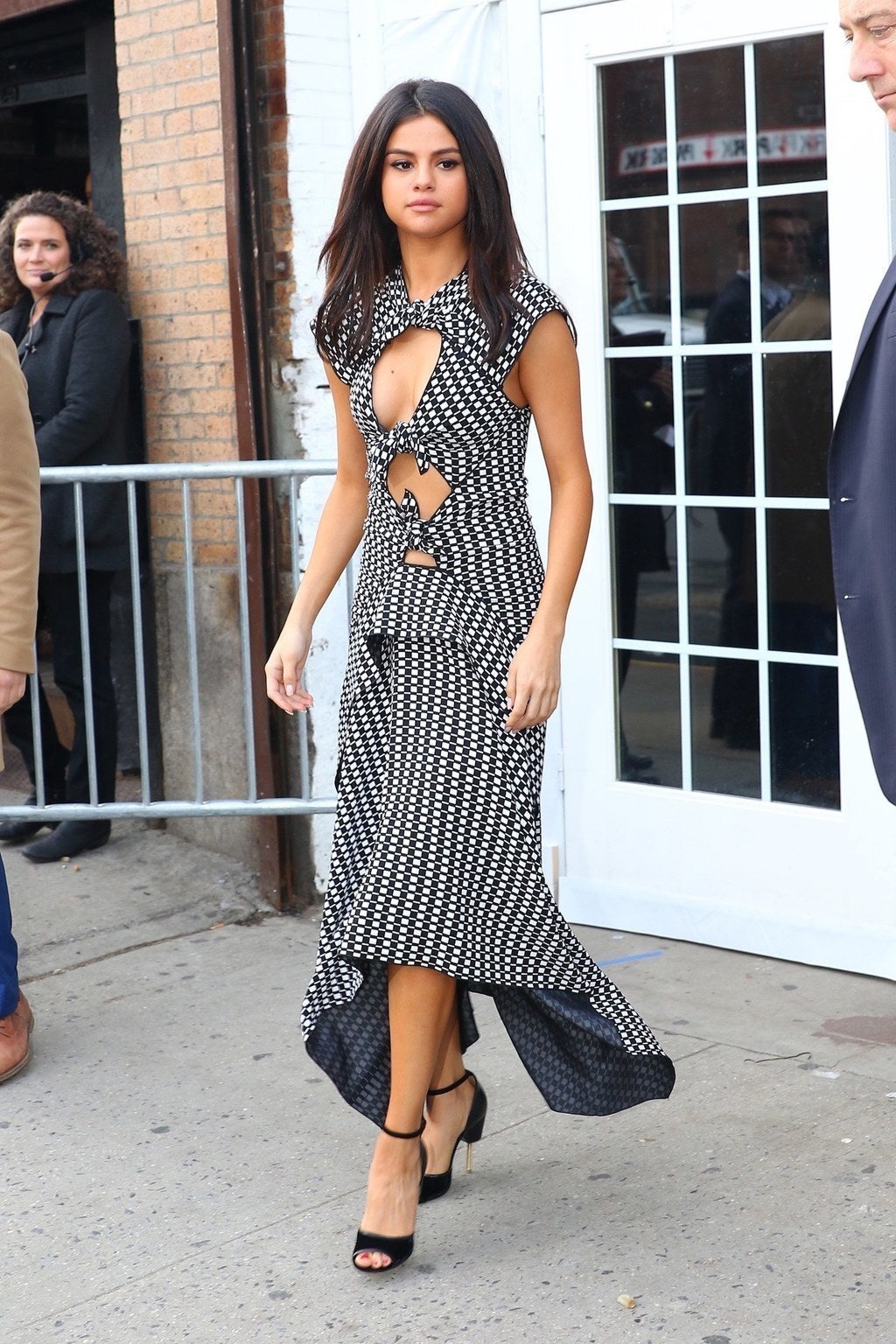 21.
This jacket she wore to WE Day.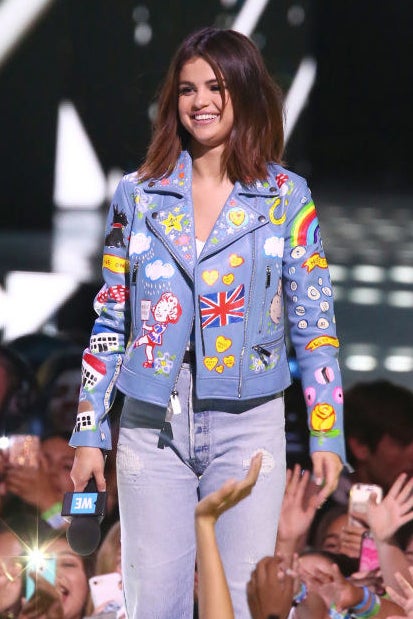 22.
This sweater dress perfection she wore in New York.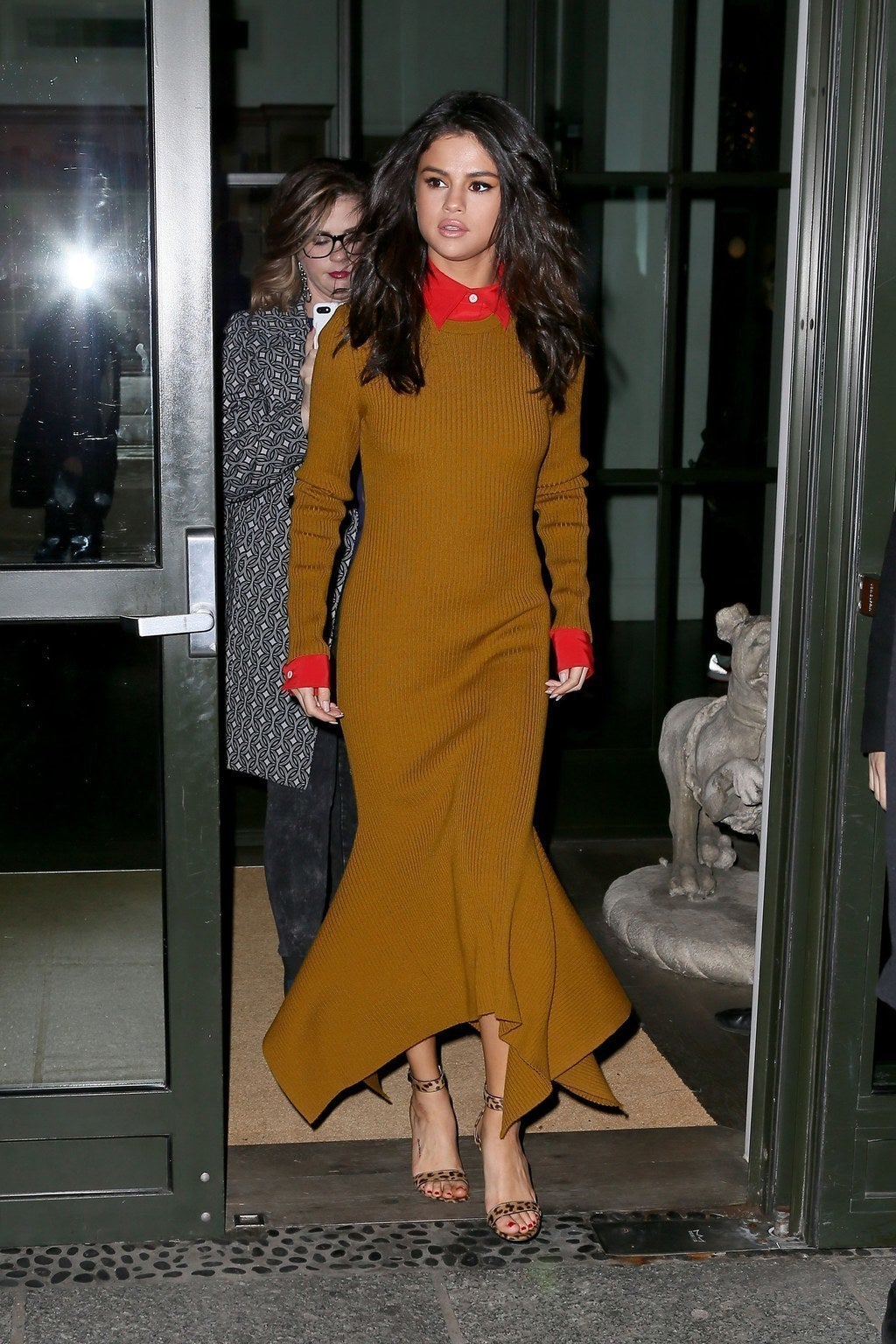 23.
This high-waisted-pants-and-long-jacket look.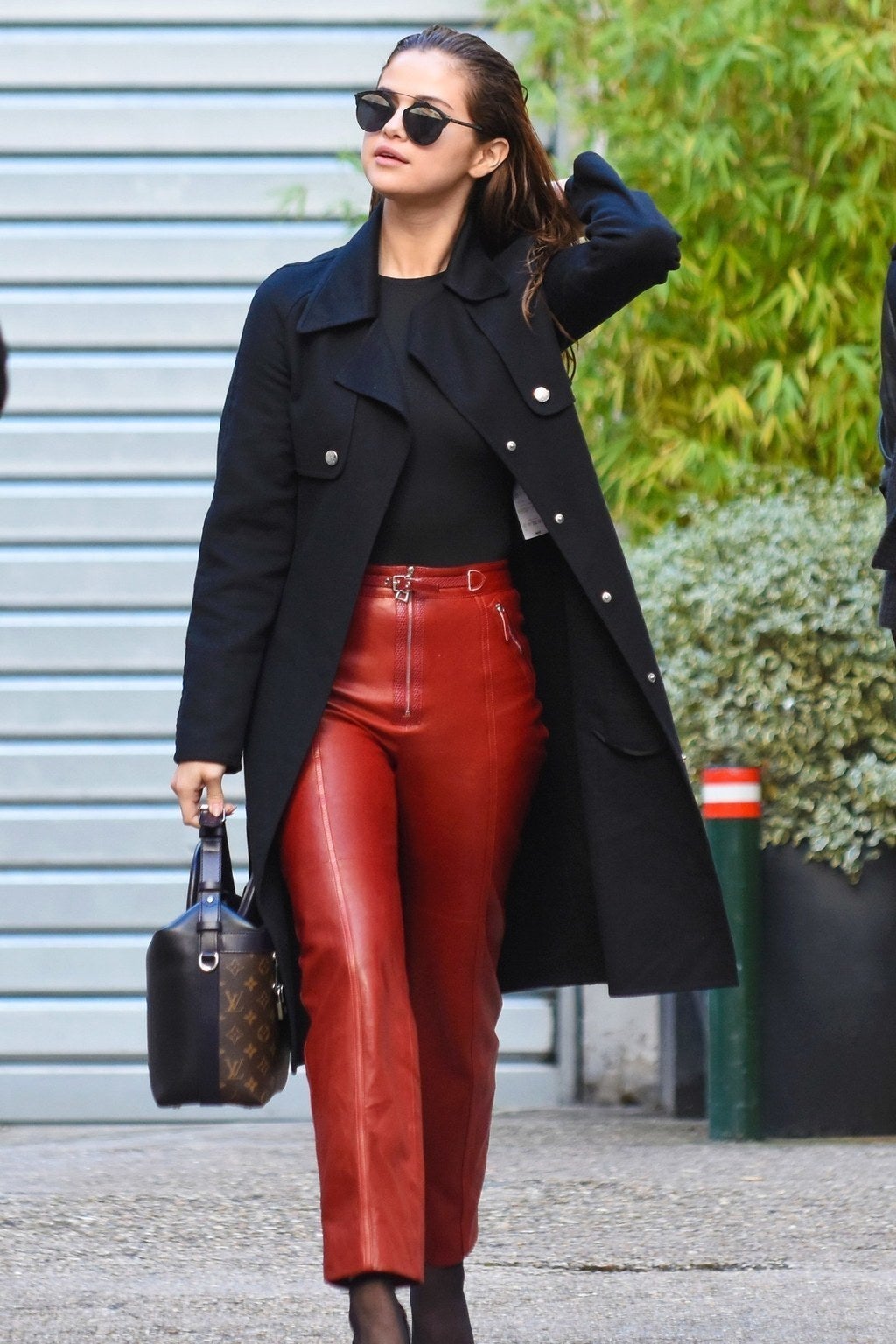 24.
This green number she wore in London.