Trying to design your living space but not sure how to create the focal point? Then you're in the right place!
A focal point instantly draws your eye and helps enhance your room's aesthetic. That means a focal point ≠ a center point.
A lotta times, the focal point is something obvious — like a fireplace or large windows. But for those of us without natural focal points, here are some simple ways to create one (or two or three)!
1.
Let's start with one of the simplest ways: large furniture. It goes without saying that a beautiful piece of large furniture can anchor a design. But it can also double as a fantastic focal point for the room.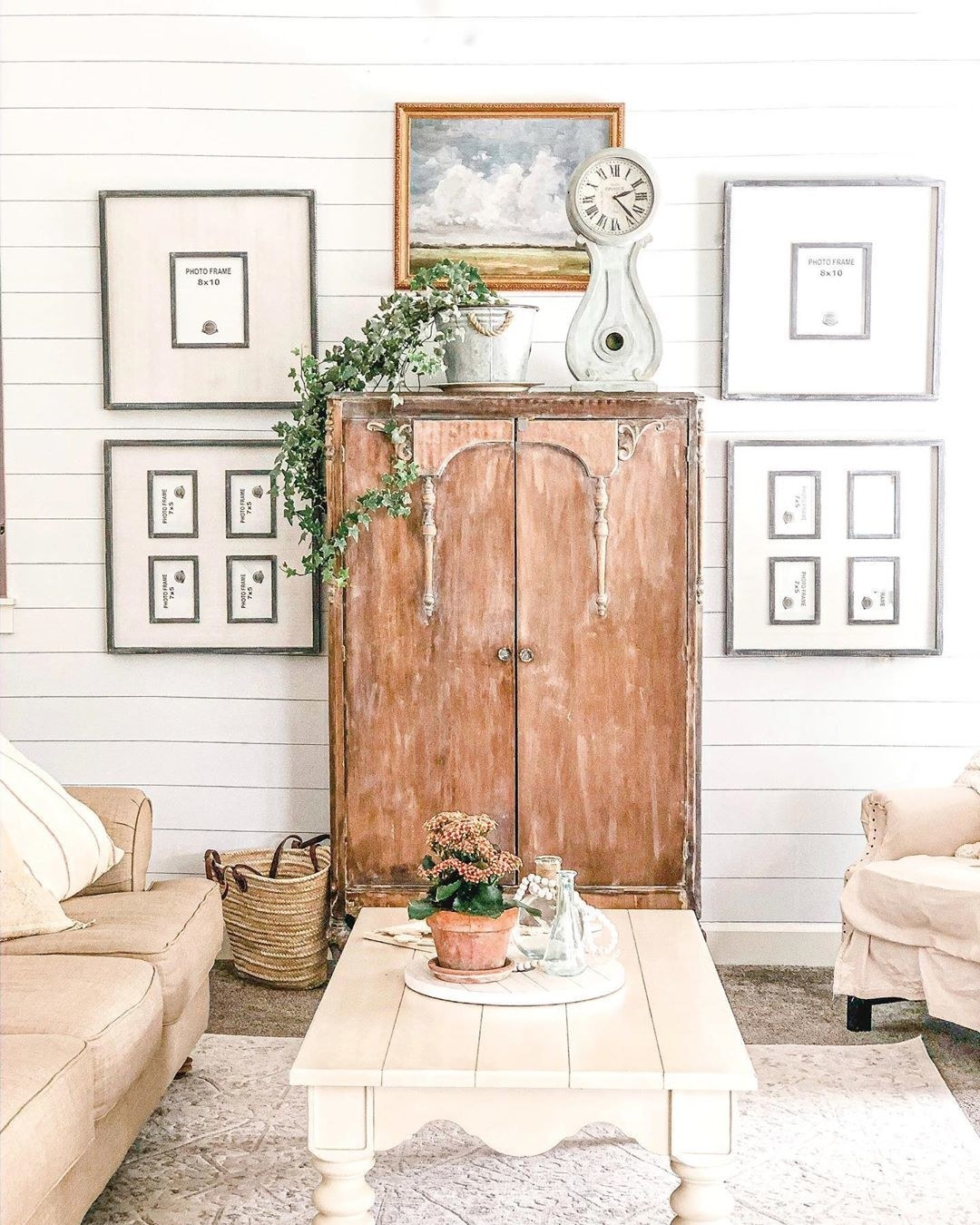 2.
Of course, if your living room does have a fireplace, you can use it — why not work with what you've got?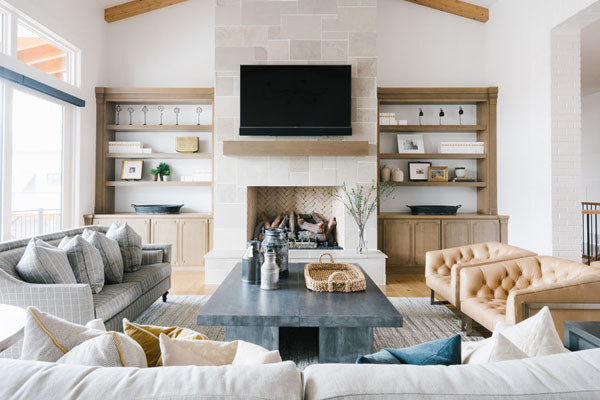 3.
You can also choose some contrasting paint that will make your fireplace stand out.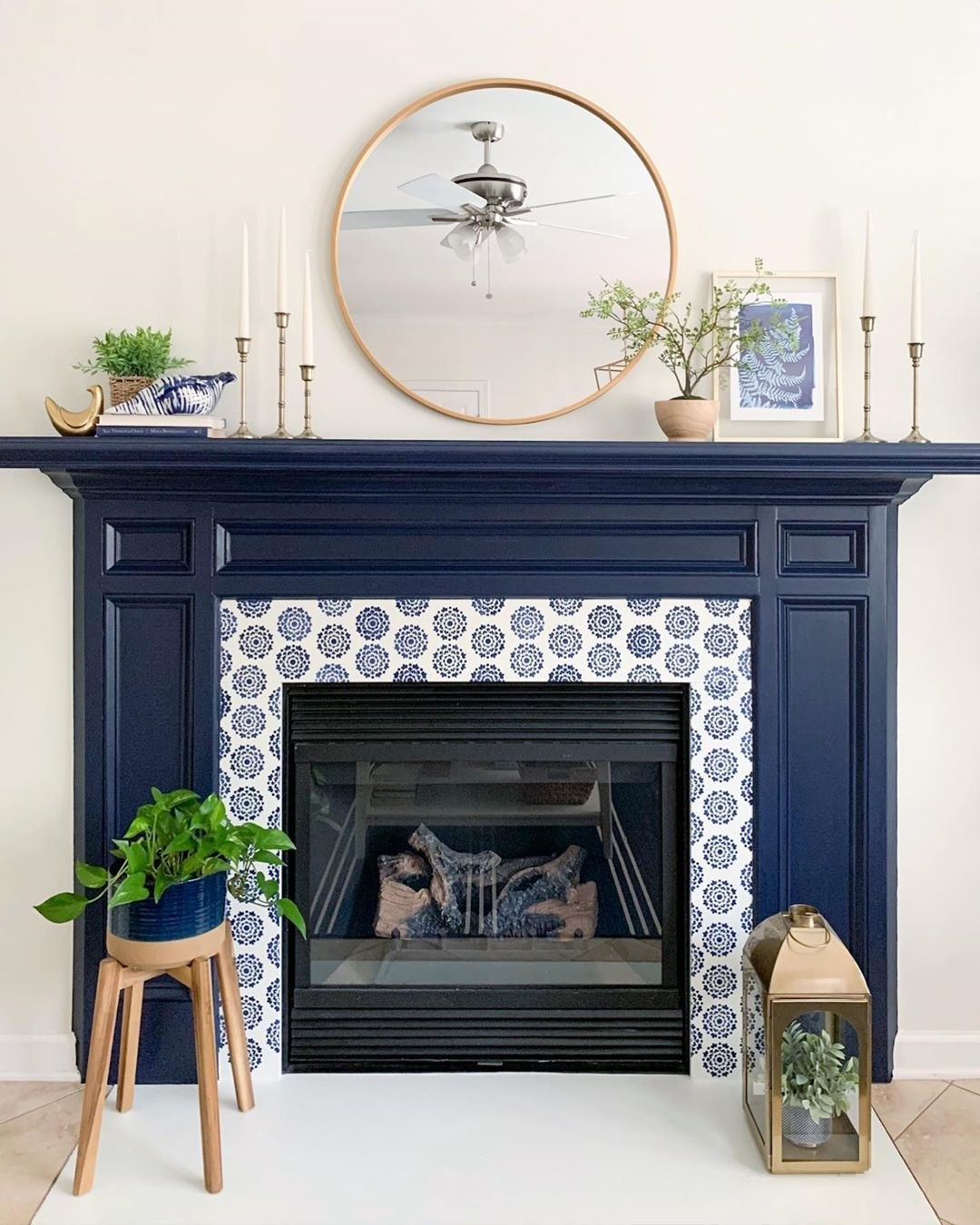 4.
And there's always a faux fireplace for those of us who can only dream of having a real one (for now).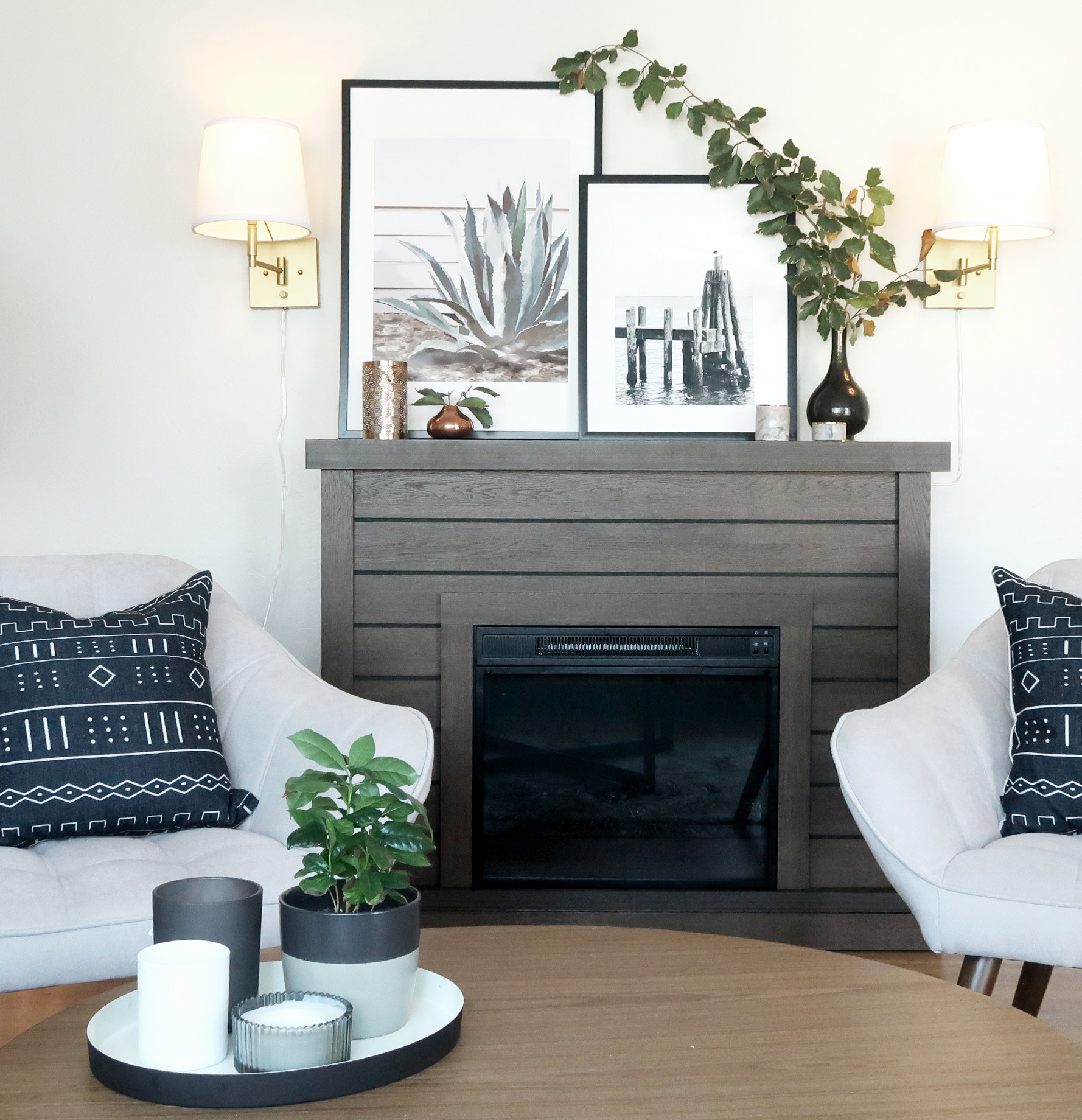 5.
If you're tight on space though, large furniture can overwhelm the room — that's where large *art* comes in!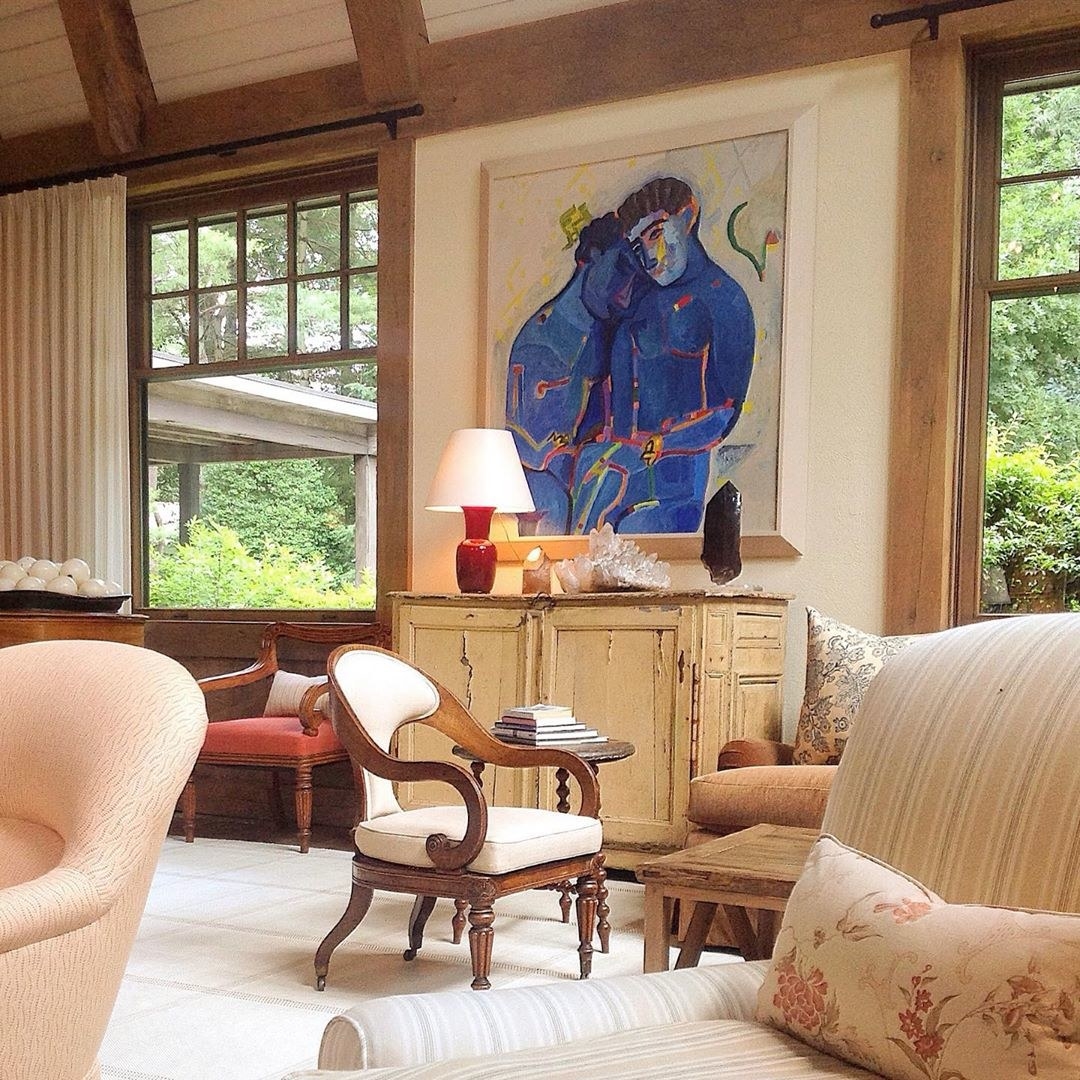 6.
You can also use a statement mirror to create a focal point. Mirrors are pretty strategic pieces. They're decorative, functional, and bounce light around to make a room feel brighter and more open.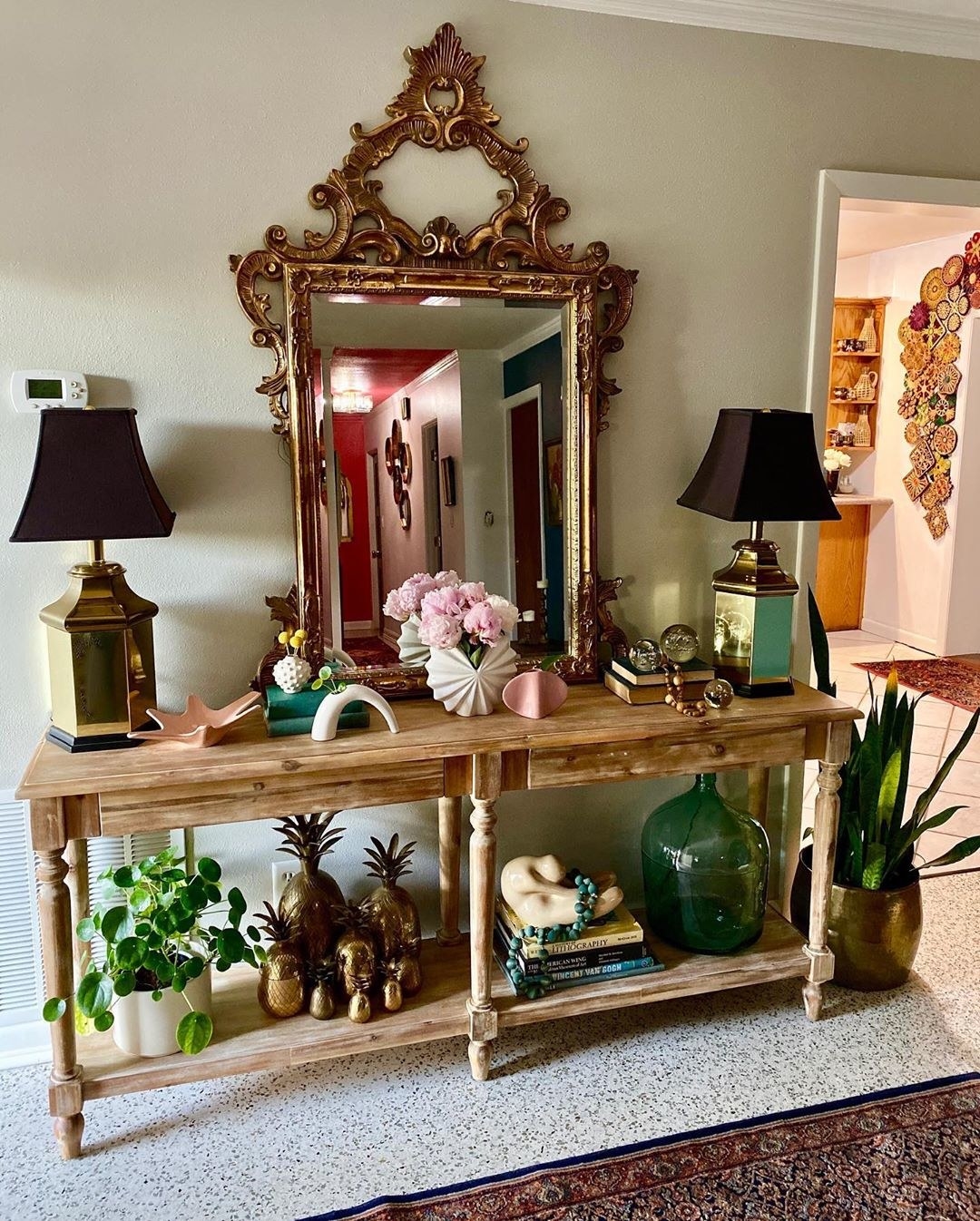 7.
Another ~art~ option: a gallery wall! And the art definitely does not have to be gigantic (or uber expensive).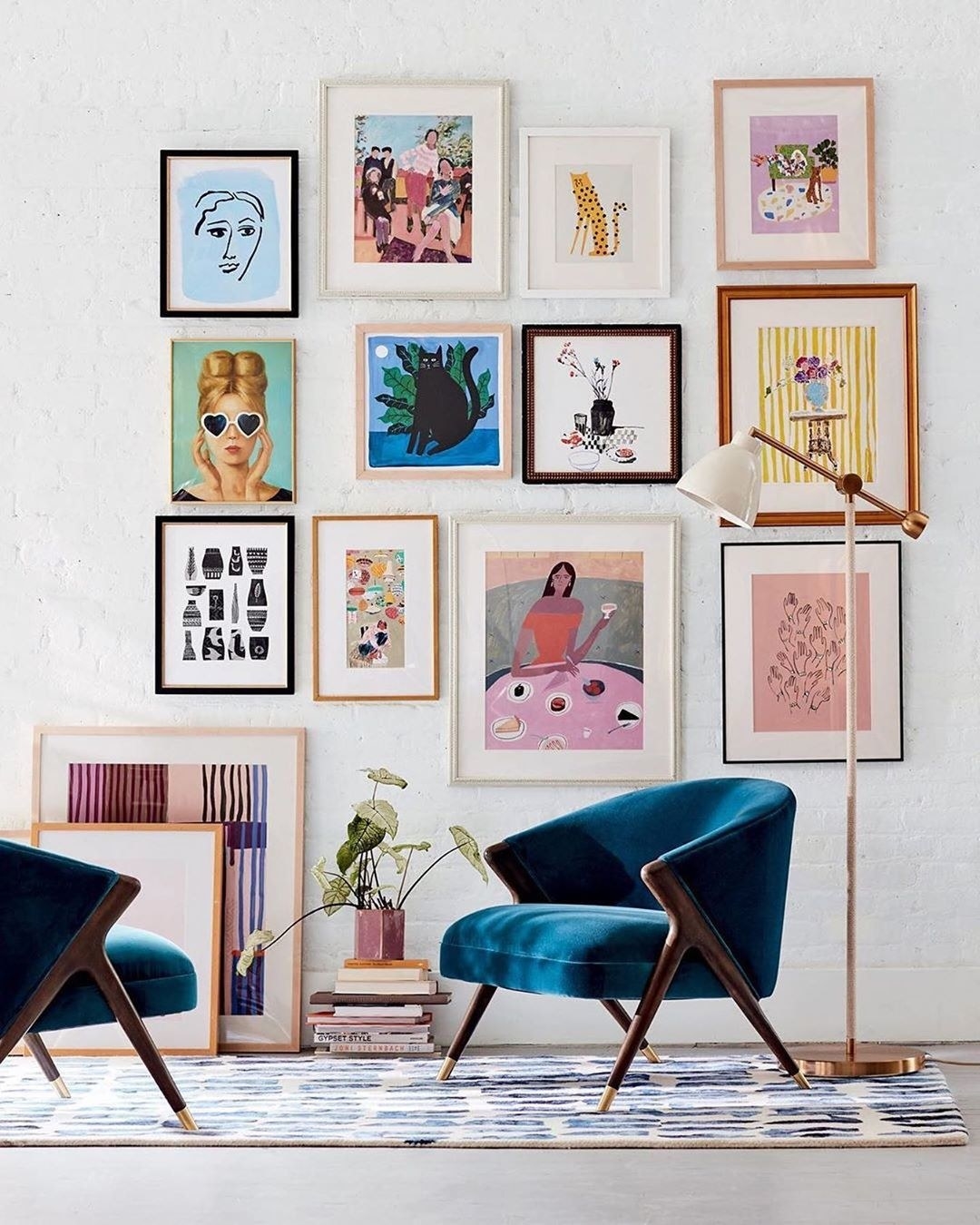 8.
Speaking of walls, you can use wallpaper to create an accent wall!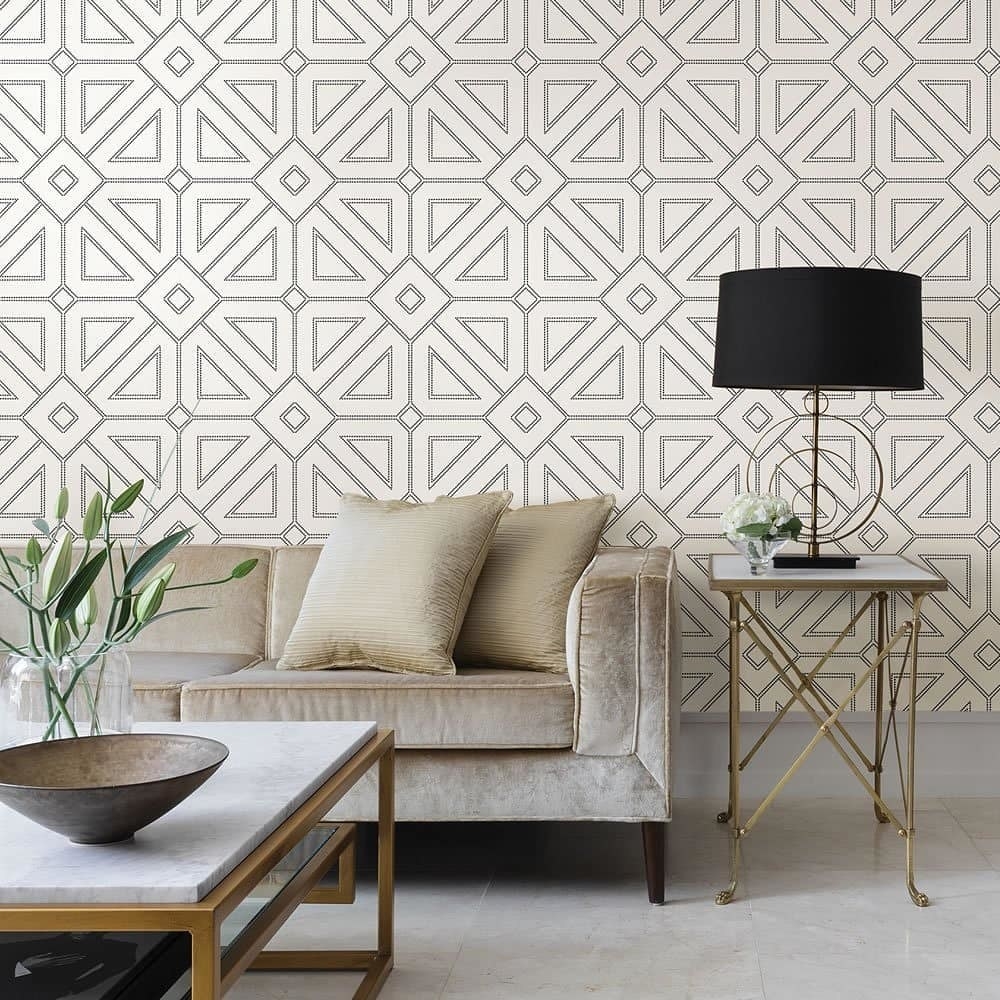 9.
If you're feeling more ambitious, you could use paint to create an accent wall — whether you paint one wall a different color or use painter's tape or stencils to create patterns and shapes.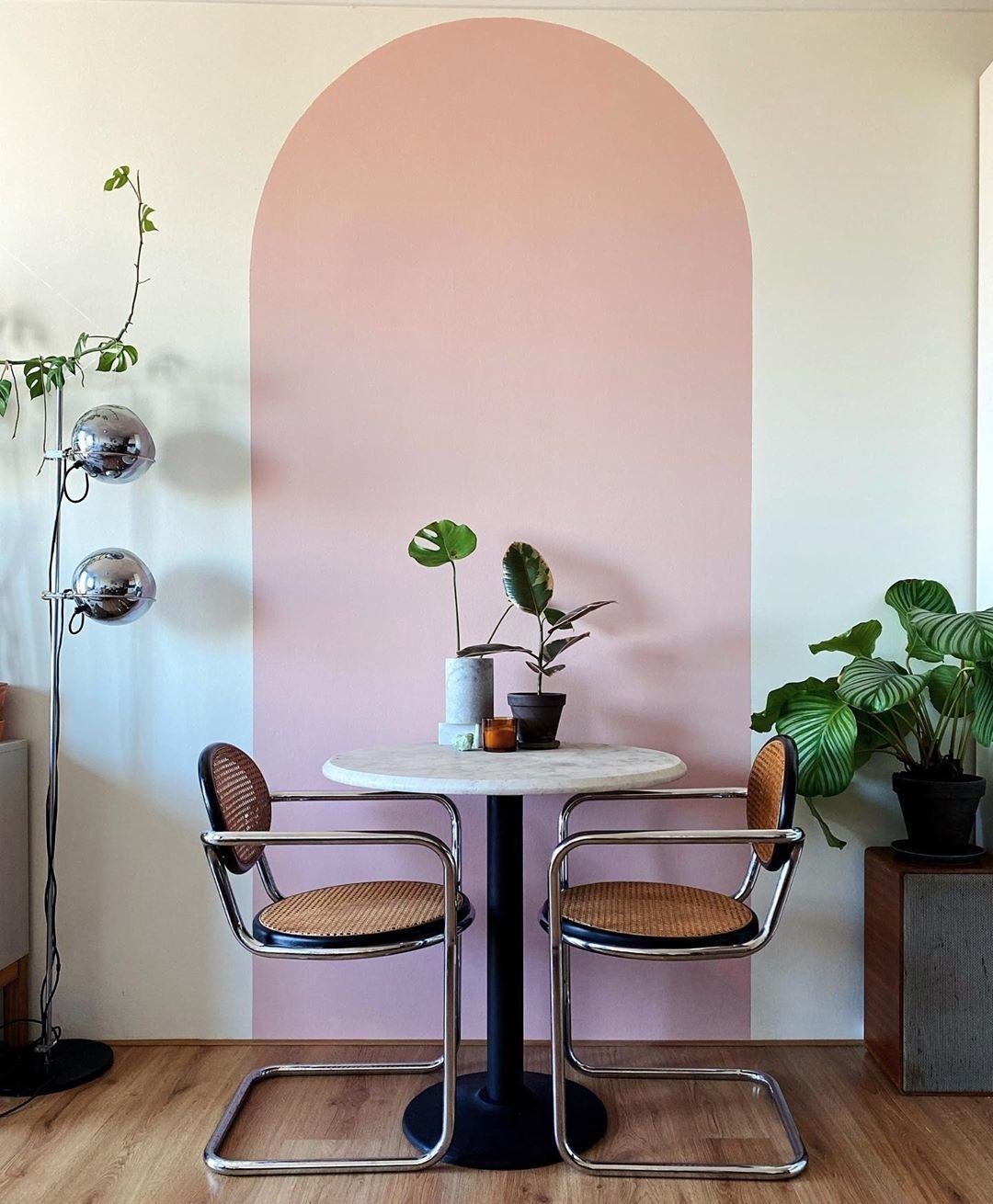 10.
Of course, if you're not feeling the colors or patterns, textured walls, like board and batten walls or exposed brick, make very sophisticated focal points — especially if you already have one!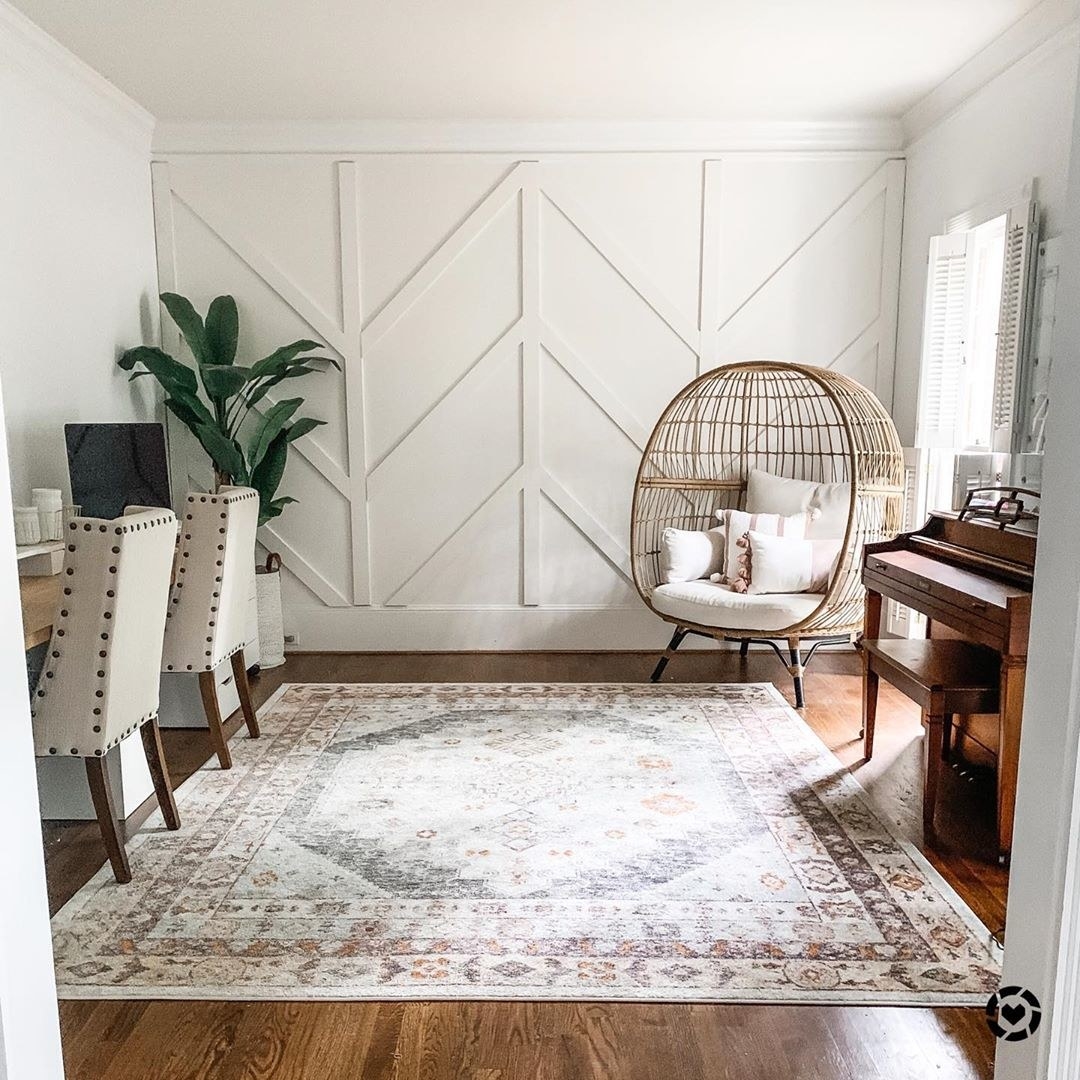 11.
Don't forget about light fixtures! The right light can make a strong visual statement and become a strong focal point, too. If you have the vertical space, they can really emphasize the height of your room.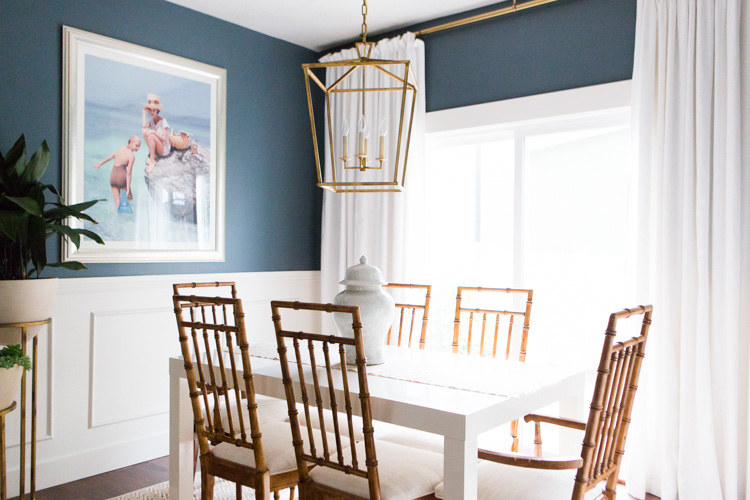 12.
Now, what about TVs? Some glossy interior design guides would have you hide your TV — but that can be counterintuitive in your living room where, ya know, you sit to watch TV.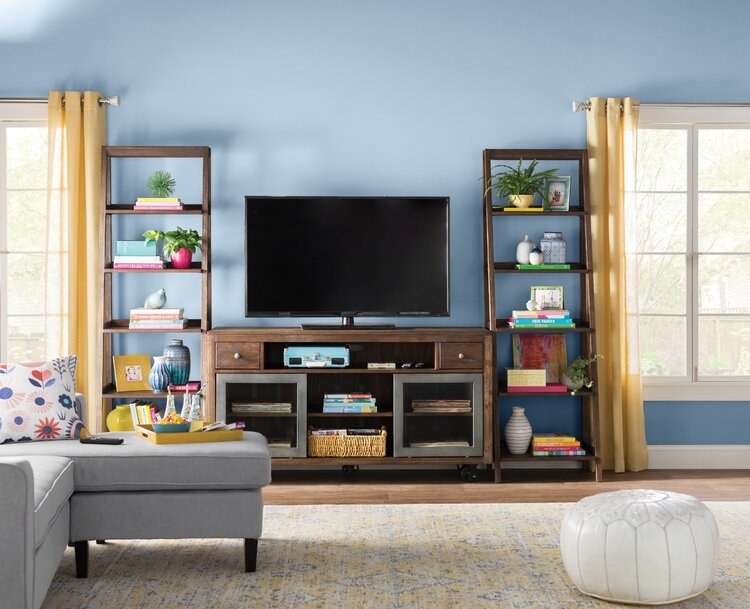 13.
For your bedroom, the go-to focal point could easily be your bed! And it doesn't need to have a dramatic headboard, see?
14.
And, never underestimate some good curtains. You might be thinking, "It's easy to use large windows (esp with a view!) as your focal point, but what about your standard window?" Well, that's where the power of curtains comes in!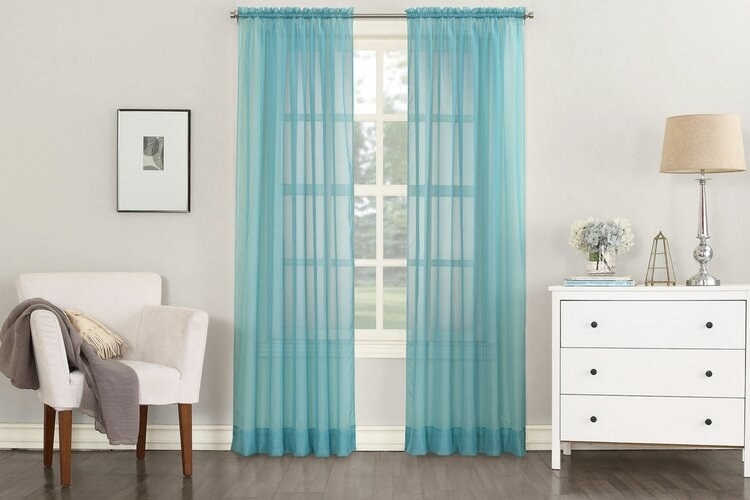 With these tips, you'll be able to create a striking focal point (or two) for your living space. And above all else, create a space that makes you happy to be in — focal point or not.
Now, go forth and give HGTV a run for their money!