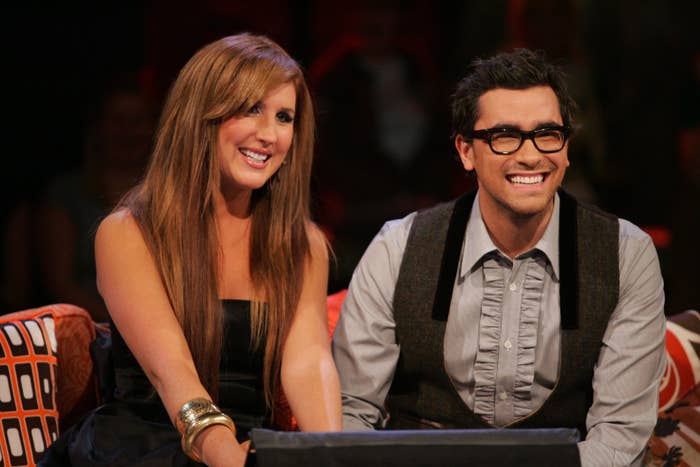 Early on in the success of The After Show, Spencer Pratt became an easy target. Through ruthless jokes about Spencer's "playboy" lifestyle and his relentless brainwashing of wife Heidi Montag, the show's two upstarts, Dan Levy and Jessi Cruickshank, kept Pratt's inflated ego in check from over 4,000 kilometers away. Eventually, he got fed up: Talking to Canadian press in 2007, Pratt name-checked the two hosts with a thin-lipped smile, threatening to "hunt them down."
But after all, The After Show was designed to poke fun at the privileged, young, hot, white Californians on MTV reality show The Hills. The fact that they got under Pratt's skin was merely an earmark of success. "You're doing something right when the most despicable person in the world at the time wants you dead," says Levy.
It's been six years since MTV Canada's The After Show went off air. Its finish was neatly coupled with the finale of The Hills, whose dwindling ratings couldn't compete with 2009's ratings blitzkrieg, Jersey Shore. In its prime during 2008, The After Show frequently drew a larger audience than The Hills: A whopping 209,000 viewers in Canada tuned in weekly, and The After Show solidified its position as more essential watching than the show it relied on.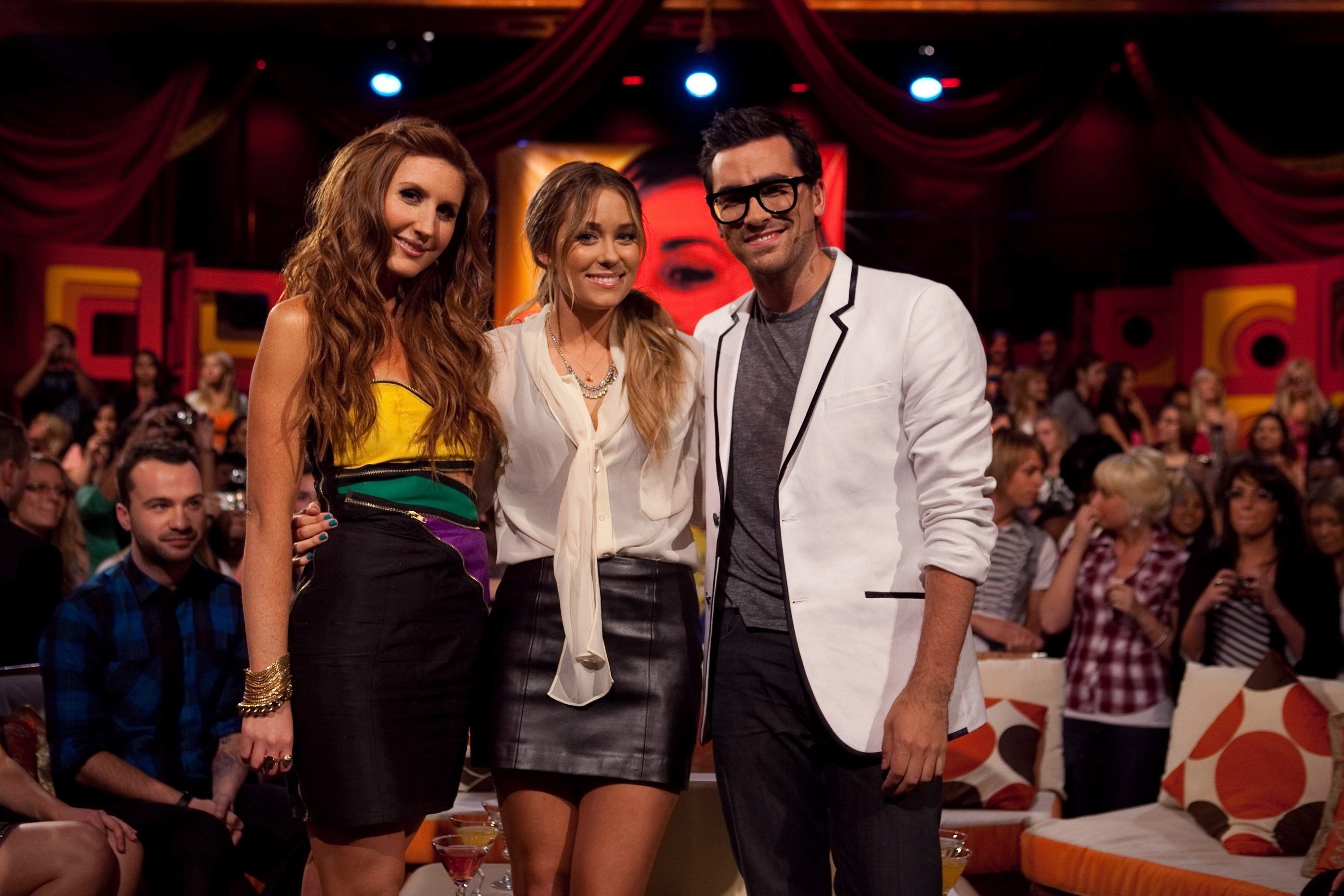 By its sixth season in 2010, Pratt's previous threat became much more real. Hosts Levy and Cruickshank were flown in to Hollywood to chat live to some of the cast, poolside at the Roosevelt Hotel. It simultaneously reached nearly half a million Canadian at-home viewers. Pratt and Montag weren't invited, as their storyline had since spiralled into the show's biggest punchline.
But Pratt wasn't going to take a non-invitation as a final answer. "He had booked an entire floor of rooms behind our set overlooking the pool. He showed up unannounced at the hotel with a backpack full of rattling metal," Levy says. "I remember calling my mom and filling her in on this drama, saying, 'Spencer's here. He showed up in a Hummer with a backpack full of metal, and no one knows what it is. He's apparently trying to kibosh the whole show.' And she's like, 'Daniel, back out. Back out. Getting shot on live television by Spencer Pratt is not the way you want to go.'"
The Roosevelt Hotel staff eventually got a whiff of Pratt's scheme and cancelled his hotel booking, but it didn't stop him from trying to gate-crash the party disguised in a grey wig and beard. Security barred him from entry, so he took it upon himself to ham it up for bemused fans outside the venue, telling Perez Hilton, also camped outside, "I wasn't invited to that party, so I'm having my own party with the people on the Hollywood Walk of Stars!"
In 2006, when Laguna Beach had been airing for three years, The After Show was just an ambiguous ambition. Show creator Garrett Wintrip wanted a TV property that married lowbrow culture with highbrow commentary. "I remember at the time reading Perez Hilton and Pink Is the New Blog and seeing how they talked about celebrity in a snarky way, but with a clear passion and love for the culture," says Wintrip. "I wanted the show to have the same feel – make fun of this L.A. lifestyle, but also love them. Embrace the drama, but also point out some of the ridiculousness."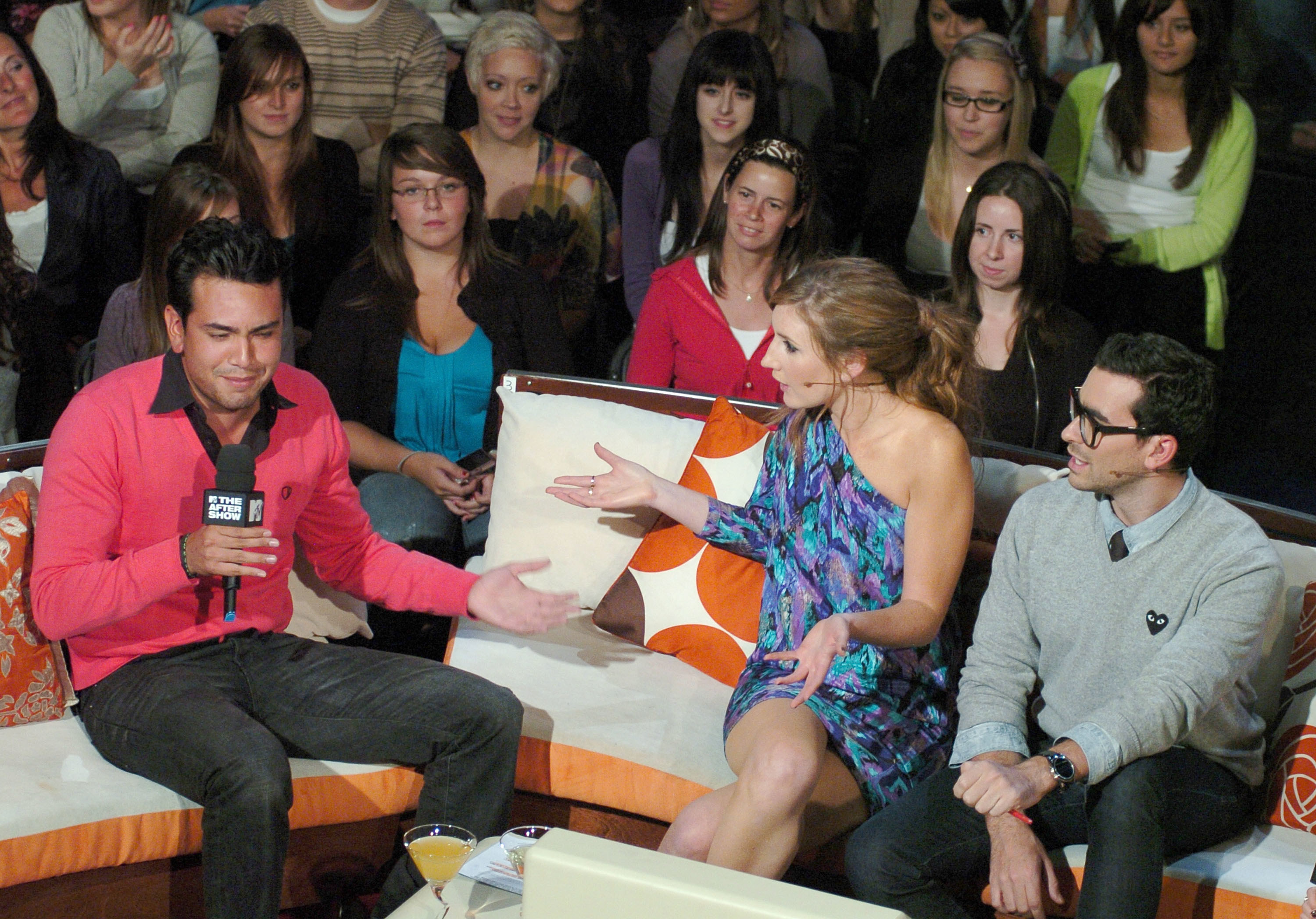 When MTV Canada first launched in March 2006, it took over from Talktv, inheriting a license that dictated a certain amount of the network's programming had to be Canadian talk programs. The solution was to create a talk program that would help the network fulfill its mandate and quota of Canadian content. Fresh off of eTalk's Star Daily, Wintrip was brought on to launch The After Show in MTV Canada's infancy in March of '06. The reality series ruling the airwaves at the time was Laguna Beach, so The After Show's experimental phase launched at the tail end of Laguna. Kinks were soon ironed out and The After Show's slot moved from Friday to Monday night to cover a new spin-off series: The Hills.
Levy had been working at MTV Canada for a month before Cruickshank was brought on, and the two were chosen to co-host the talk show. "When they first came to me, they said, 'Have you ever heard of Laguna Beach? Watch this and tell us what you think,'" says Cruickshank. "I was straight out of university and wanted to do something important with my life and career. I watched it and I was like, 'This is terrible. This is detrimental programming!' They told me, 'Too bad, because you guys are going to be sitting and talking about it for a half hour every week.'"
Even by mid-aughts standards, The After Show's format was almost embarrassingly plain: Two hosts and their friends discussed The Hills over martinis (real ones, until one of the After Show guests had a few too many and swore live on the air). Fans watching at home would beam in via blurry webcam, offering their two cents on the serialized soap. Occasionally, the hosts would doodle over stills from the episode, drawing attention to a character picking their teeth or casting a quizzical look.
The ratings at its launch, according to Levy, "would be like zero," but it was a dream job for a 21-year-old interested in couch-heckling minor celebs over drinks with friends. Within two years, the show's ratings shot up quickly to more than 200,000 weekly viewers during its Monday night slot. By December 2008, The After Show was the second-highest rated show on MTV in the U.S., right after The Hills. Its live audiences at MTV Canada's headquarters swelled to 600.
Of all the television shows that could have benefitted from a recap or further explanation, The Hills was the least likely of contenders. But that's why it worked. The After Show became a ratings feedback loop, propagating the popularity of its companion program. "I think that The Hills and The After Show took off in Canada in a way that was unprecedented. I don't even think it had that kind of cultural impact in the U.S., because there was a show that existed solely to talk about it," Cruickshank says. "Instantly you perk up and think, Wait, this show is watercooler — it has such cultural resonance that there's another show created entirely to talk about it? I better be paying attention."
They finally realized the grapple hold The After Show had on its fans when Lauren Conrad, Whitney Port, and Audrina Patridge paid them a visit in Toronto for a special taping of the show after The Hills' Season 2 finale in 2007.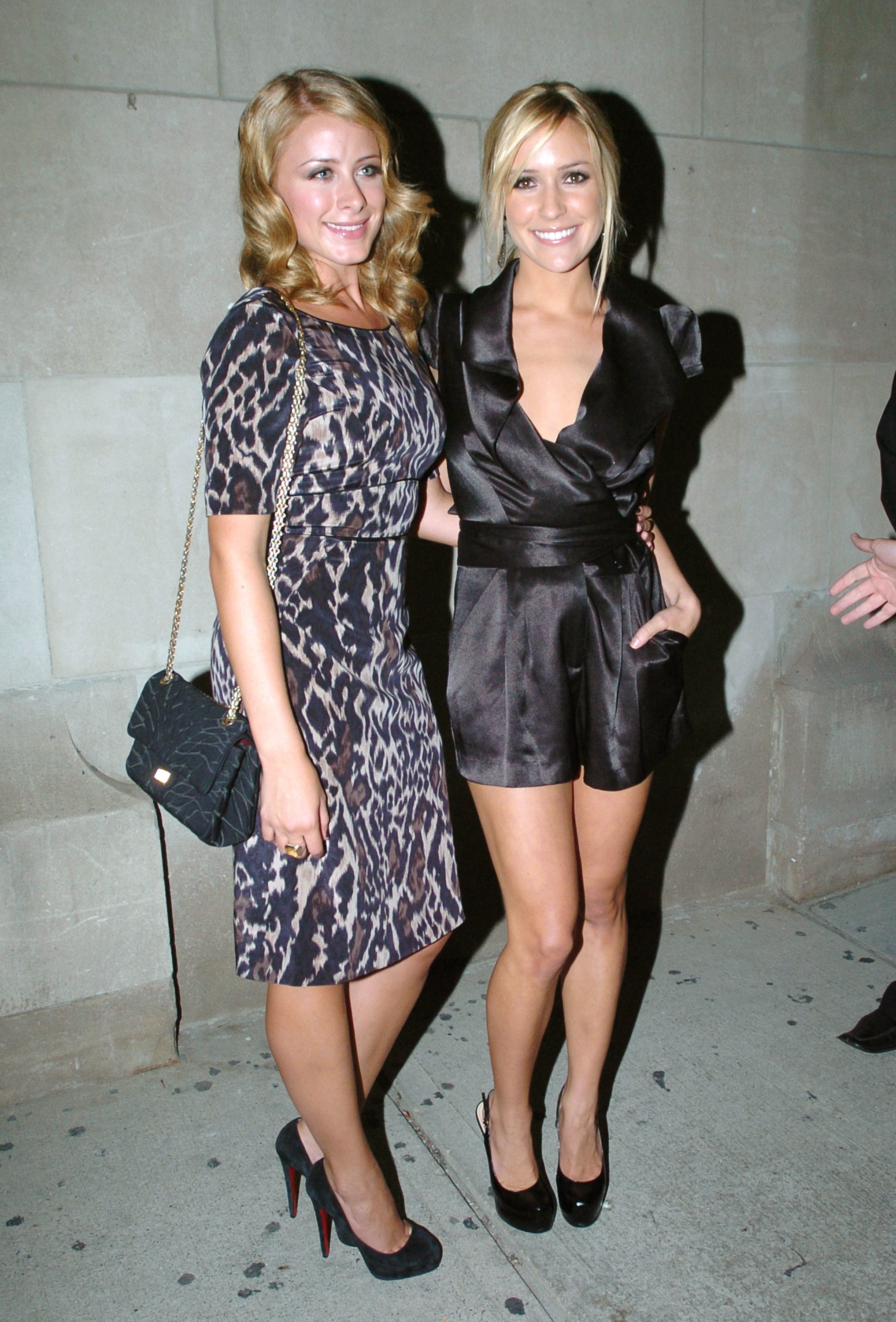 By midday on a spring Monday, there were barricades and a police presence outside MTV Canada's headquarters, The Masonic Temple. Three thousand people snaked down Yonge Street and wrapped around two blocks. A few building operations personnel who had been working at the Masonic Temple since the 1950s said it was the longest line they had ever seen — an estimate that included a David Bowie and Rolling Stones concert.
"I remember standing backstage before going on to the show where there were 800 people crammed into our studio. I was literally about to throw up because we had never, ever done anything like that," says Cruickshank.
"I think it shocked the girls because they had existed in a very closed-off world in L.A., where they'd be paparazzi'd and knew people were watching the show," says Levy. "But I think this was the first time they actually saw the effect on their fans."
By this point, The After Show had debuted in the U.S. on MTV.com, and subsequently was bought by MTV stateside to run after The Hills as it did in Canada. Tabloids and gossip blogs were desperate for dirt, bleating on about Conrad's alleged sex tape or whether Pratt and Montag were broke. The After Show, with its chatty, live format, was able to tackle the episodic soap opera in tandem with the real-life celebrity news cycle. "When The Hills took off and became a cultural phenomenon, the actual show couldn't keep up," says Wintrip, "but we could."
The After Show's apex was reached when producers of The Hills attempted to feed into its success. Cruickshank and Levy got to know Tony DiSanto and Adam DiVello, showrunner and creator of The Hills, respectively, as they'd be present at tapings of the live finales. "They would say things to us like, 'Next season we're going to put some funny stuff in there for you guys,'" Cruickshank recalls. "And later on it really became a real-life sitcom, like the Spencer crystals thing started to happen. They started to cut it in a way that was funnier, and a lot of the time they'd be like, 'Did you see that? That was for you guys.' I was like, 'Let us find the things you don't think are funny and we'll show you why they are.'"
What was most shocking — to Canadians at least — was that we finally had a majority stake in pop culture that Americans couldn't lay claim to. The After Show thrived because these hosts were encouraged to say whatever came to mind, outsider influence be damned. "The After Show was all about being outsiders," says producer Jason Yantha. "We were commenting on this clique of people who seemed larger than life and on top of the world. And Dan and Jessi were relatable — they were just like you and your friends who were watching The Hills from your parents' living room."
"The reason that Dan and I were able to so quickly find our voice and our tone and how we approached The Hills is because we were so far away from that lifestyle," Cruickshank says. "We weren't two up-and-coming hosts in Hollywood hired to talk about a show in Hollywood. We were two kids literally off the street. Dan was working at Rogers Video and I was at university. Being Canadian was huge in finding that tone."
Located so far from the sun-bleached palms of the Hollywood Hills, the hosts were able to "approach things with a slightly more critical eye," Levy says, citing that they once got in trouble for pointing out the distinct lack of minorities on the show. (Back when The After Show aired following Laguna Beach, they had a segment called "Minority Report." It was cut once the U.S. affiliate bought the show.)
"That was something that came down on us, like you're pushing buttons at this point," says Levy. "But ultimately that was the important stuff, talking about social situations and things that dug slightly deeper that substantiated what the show was and what it could hope to do. All we really wanted from the show was to say to the viewers, yes this is fun, but watch it with a grain of salt. We took a very Canadian eye to American culture."
The Hills producers may have puppeteered the drama that bonded an entire generation, but the first rule of The After Show was to treat the show as if it were real: the people, the locations, and the drama. Despite the LC sex tape scandal playing out in gossip rags between seasons, the now-iconic debut episode of its third season ("You Know What You Did!") included an obviously manufactured setup where Heidi, blamed for starting the rumours, delivers a letter of explanation to Lauren in a downtown club. "Heidi wrote Lauren a personal letter, and what better venue to deliver it than a crowded nightclub?" Cruickshank joked. "But a letter is a place where you can get all your thoughts on paper," Levy argued in her defence. Sure, it's only criticism veiled as humour, but dissecting the social politics of TV's most-watched show helped create a blueprint for copycat programs that trailed in its wake.
Their time on the show became a formidable part of the co-hosts' careers, one that has served Cruickshank well as host of Canada's Smartest Person and Levy, acting alongside his father Eugene, in CBC comedy Schitt's Creek.
For a show born out of a basement, which, according to Levy, "may or may not have had some health hazards," The After Show reached international audiences, elevating its source material. This was unfiltered exegesis of tabloid culture, delivered via a mix of friends just chatting about how much they wanted Justin Bobby to take a shower. There was nothing revelatory about it, except for the fact that it was so expertly manufactured that it precipitated a 24-hour celebrity culture that is now today's norm. The After Show managed to both celebrate and annihilate lowbrow television. "We had such clear perspectives of what we were talking about," says Cruickshank. "Even if it was something as silly as Laguna Beach on The After Show. People tuned in to hear our voices. To have the opportunity to cultivate that voice and have such a strong voice, being so inexperienced in television, was really important for us. That was why the show came off so authentic; it was our voices and our sensibility through and through."