Sadly, that means each and every one of her Instagram posts has been removed. But fear not! Thanks to the magic of screenshotting, some still live on in all their glory. Here are 13 of the most iconic photos that Old Taylor™ ever posted.
1.
That time she was a nightmare dressed like a PEGACORN.
2.
Remember when she introduced us to her new kitten, Olivia Benson?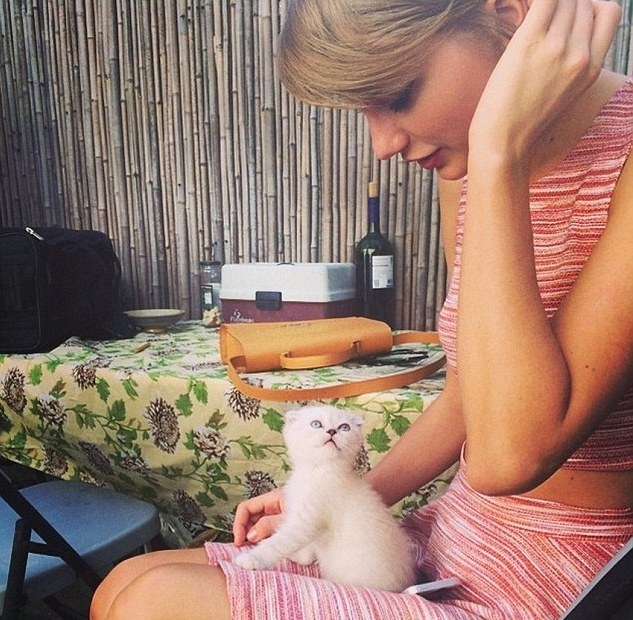 3.
And then there was the time she and Olivia ~woke up like this~.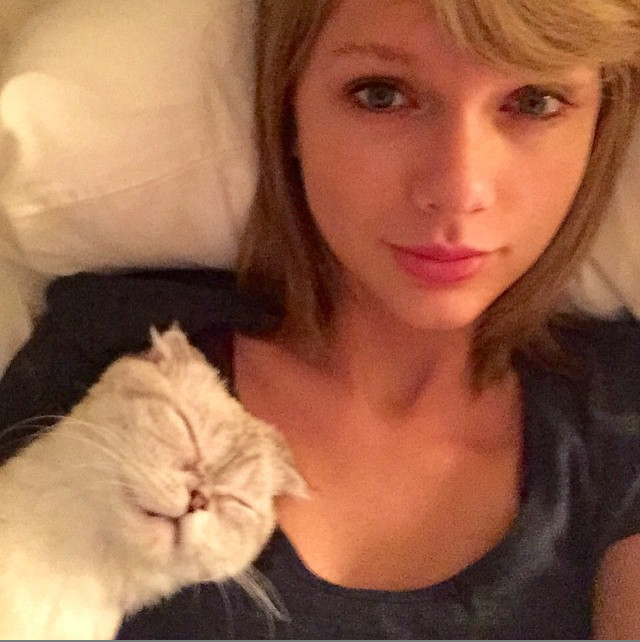 4.
Let's not forget about when her other cat, Meredith Grey, clearly didn't know about Taylor's leg insurance.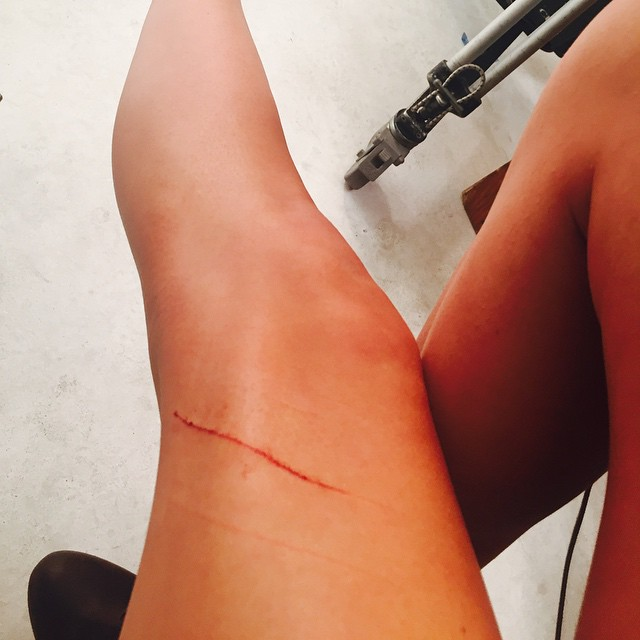 6.
And she made us all extremely jealous of her star-studded 25th birthday party. (BEYONCÉ WAS THERE.)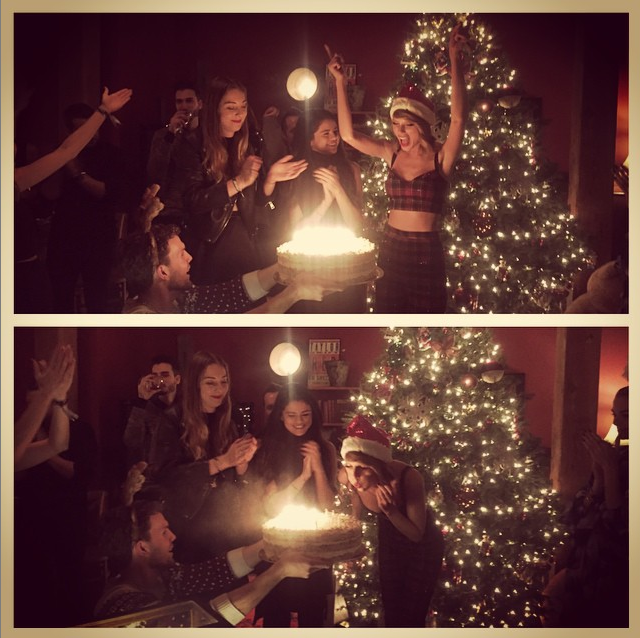 7.
Oh, and here she is with the goddamn BAREFOOT CONTESSA HERSELF, INA GARTEN.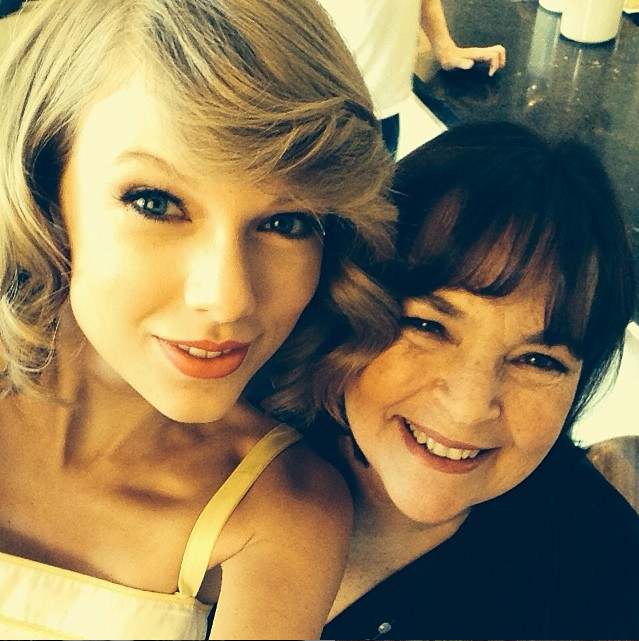 8.
Taylor may be the world's biggest pop star, but she still looks like us commoners in the morning.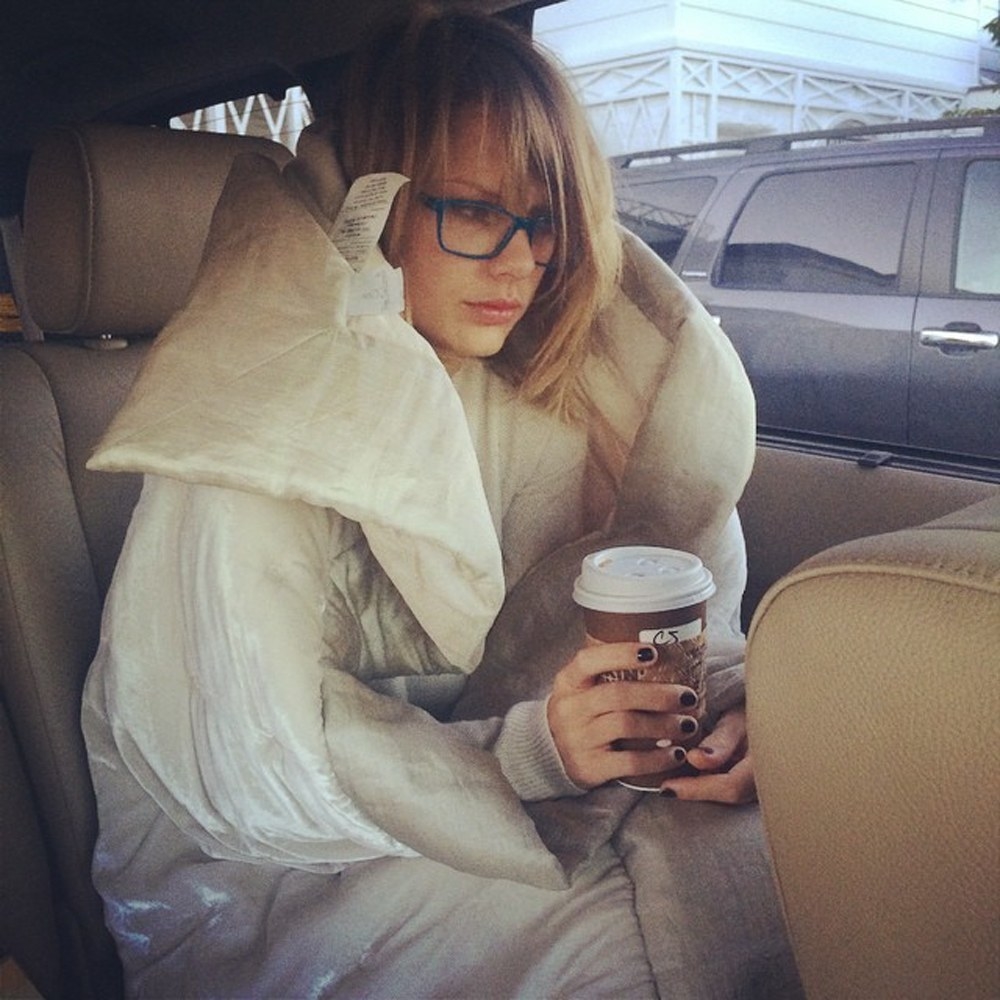 9.
She graced us with this 2008 vs. 2014 #TBT of her and her BFF, Abigail, on New Year's Eve.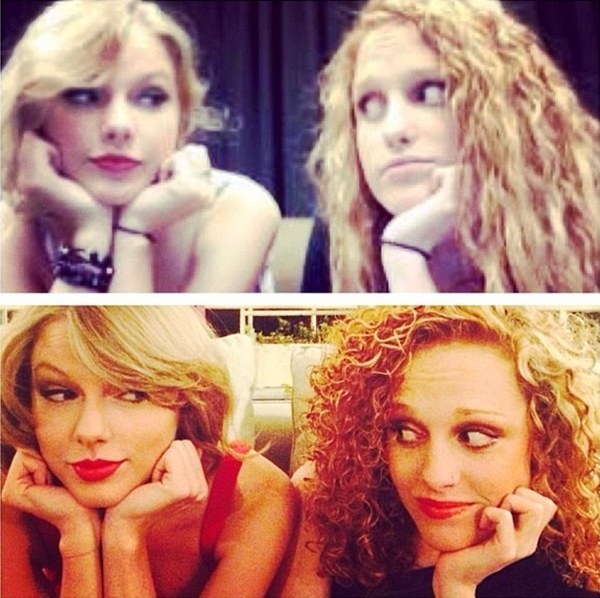 10.
And she ever-so-casually snagged a copy of 1989 with her dad at Target like the rest of us.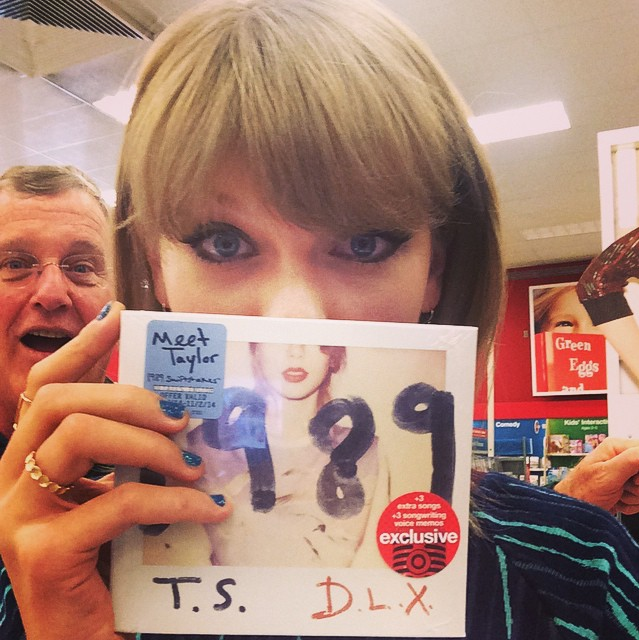 11.
She's godmother to Jaime King's adorable son, Leo.
12.
Here she is showing off her iconic Fearless look — a "13" on her hand and a lyric down her arm.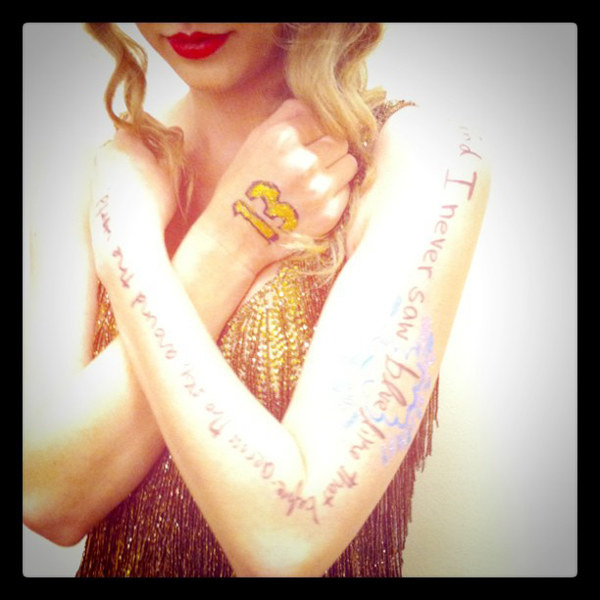 13.
And finally, here is Taylor's first Instagram EVER — a precious antique photo of her grandmother.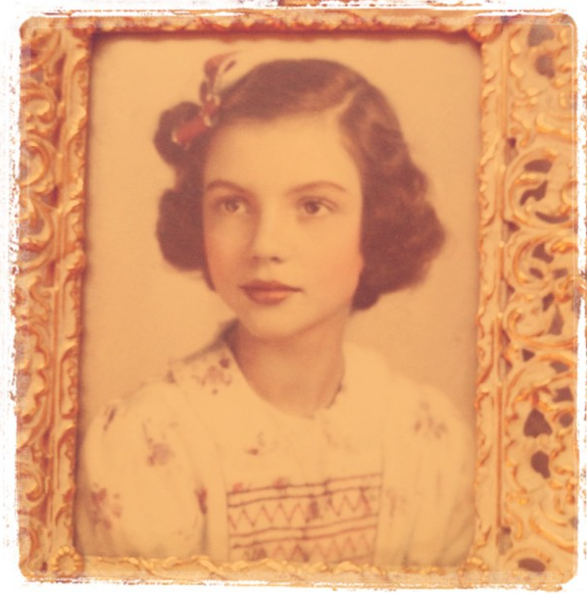 NOW BRING ON REPUTATION. 😈