If you were a kid (or tween) in the early 2000s, you definitely remember The Proud Family.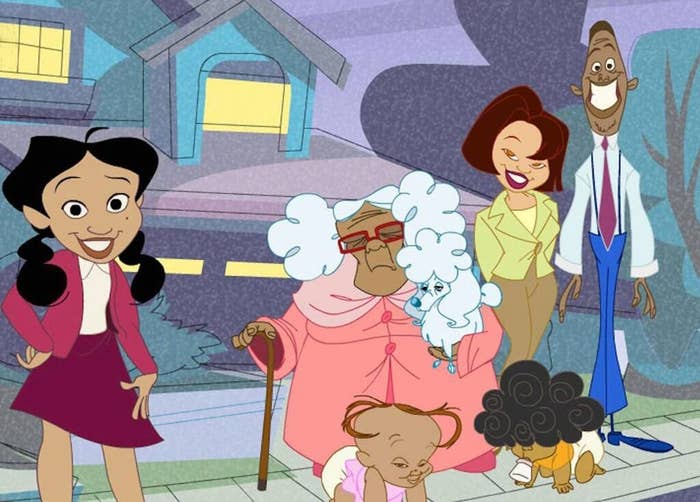 The show revolved around a black family living in the fictional town of Wizardville, California and starred my childhood crush Kyla Pratt and comedian Tommy Davidson as Penny Proud and Oscar Proud, respectively.
Well, during a recent interview, Tommy revealed that The Proud Family will be airing on Disney's new streaming platform, Disney+, with ALL-NEW EPISODES!!!
"Proud Family [is] coming back," he said, before realizing he may have spilled the beans too soon. "I mean, they told me not to tell nobody."
Here's actual footage of me celebrating rn:
Either way, our favorite Disney Channel classics, including That's So Raven and Lizzie McGuire will be available on the streaming service, which means we'll likely be able to watch original episodes of The Proud Family as well.
Disney has yet to confirm the reboot, but I would hope that the entire cast, including Kyla, would return for the new episodes.
Are you just as excited about this Proud Family news as I am? Let me know in the comments!