Now, I'll be the first to admit that I know nothing about sports. This is me when it comes to anything involving athletics:
However, I did know there was a tennis match happening yesterday between Naomi Osaka and Coco Gauff at the U.S. Open — thanks, dad!
After Naomi, 21, defeated Coco, 15, during the third round, she graciously invited her to address the crowd and the emotional moment has since gone viral:
"[Naomi] did amazing. I'm gonna learn a lot from this match. She's been so sweet to me. So thank you for this. Thank you," Coco said during the post-game interview.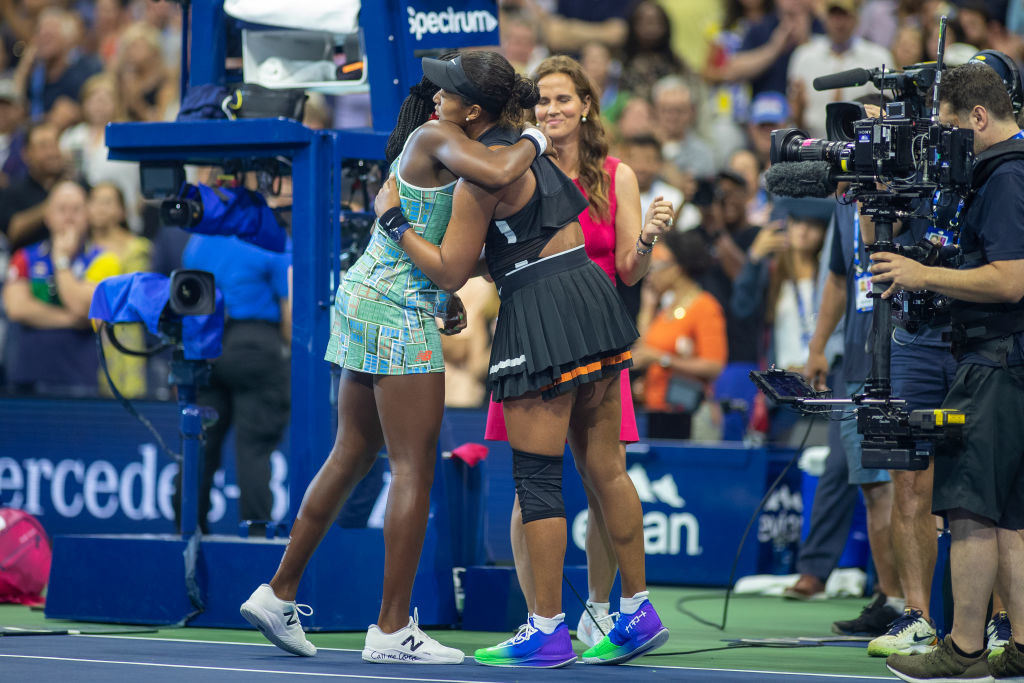 Naomi also praised Coco and her parents, who were in the stands, saying, "I just want to say, 'You guys raised an amazing player.' I remember seeing you guys training in the same place."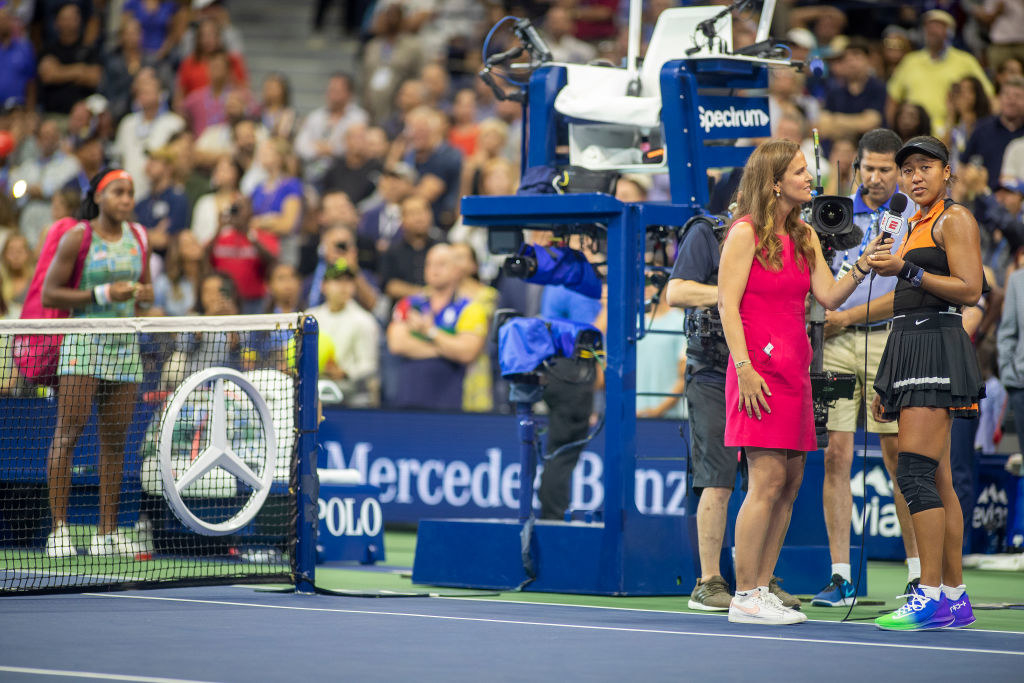 Naomi rose to fame after defeating Serena Williams in last year's Open final. Serena later apologized for her passionate response to the umpire who accused her of getting signaling from her coach during the match, which caused numerous headlines and overshadowed Naomi's win.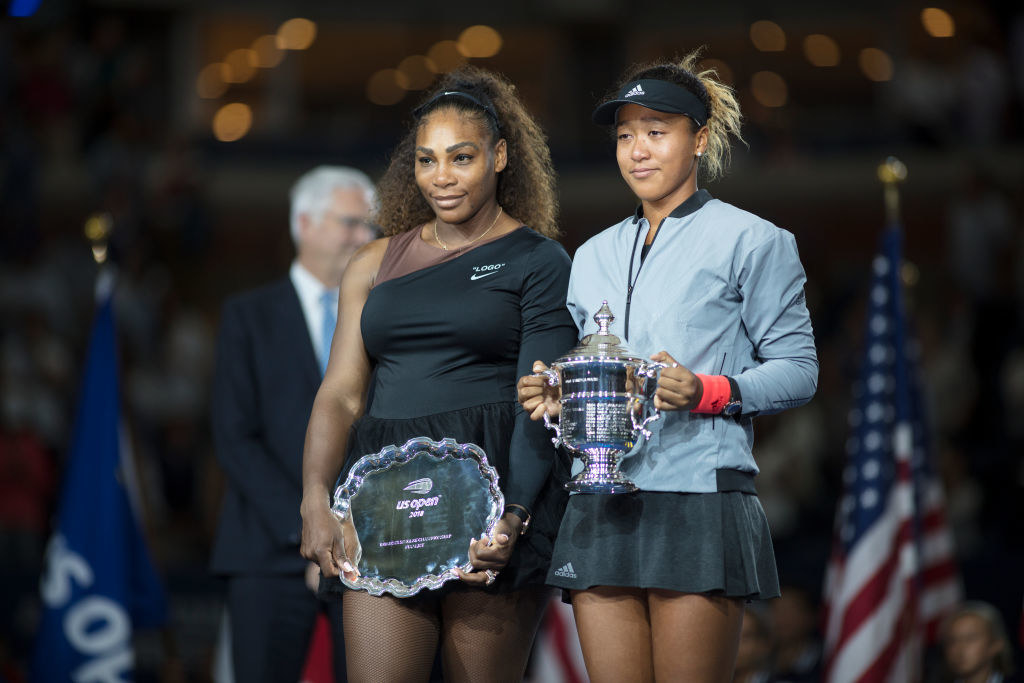 It's just lovely to see women in sports uplifting each other, period. It goes to show that you can be competitors and still be kind! 💖🤗🎾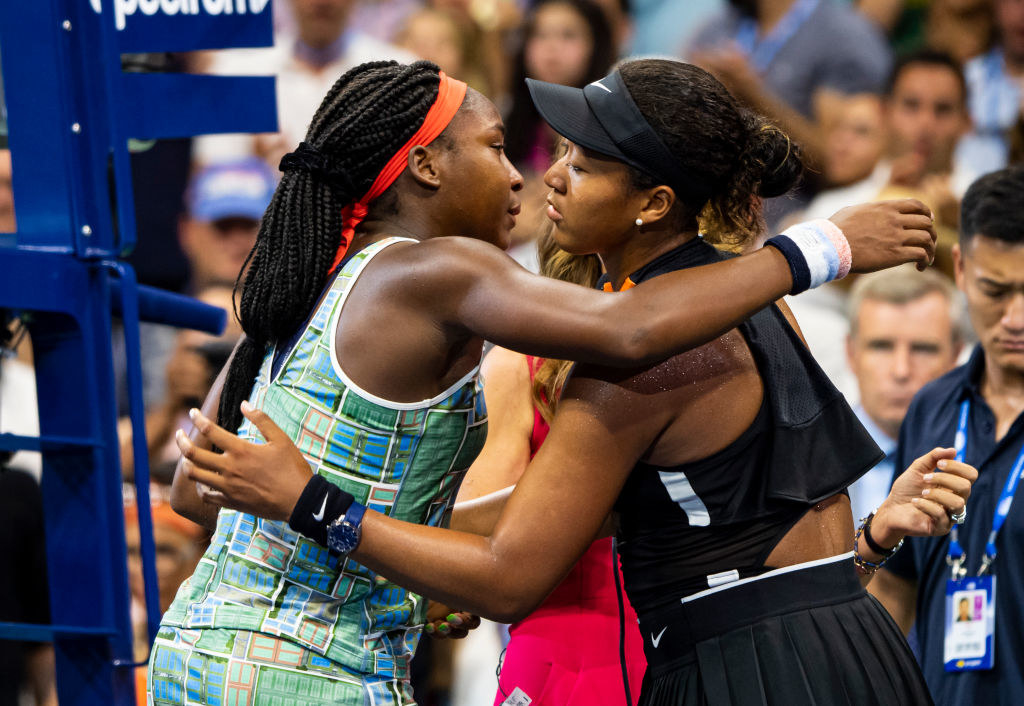 People on Twitter felt the same:
Legendary tennis champion Billie Jean King also praised the moment:
What did you think about Naomi and Coco's display of sisterhood? Tell us in the comments!