Cody Simpson Called Miley Cyrus "Baby" After She Confirmed Their Romance, And My Heart Can't Take It
Hot Girl Fall is in session.
Miley Cyrus is officially having a Hot Girl Fall with singer Cody Simpson.
On Friday, the "Malibu" singer confirmed rumors of a romance with Cody after a video surfaced of her kissing the 22-year-old Australian on a date this week.
"Can a girl not get a fucking açaí bowl and a morning make-out session in peace?!?!" she joked on Instagram, before calling out the sexist double standard when it comes to men and women dating after a breakup.
She wrote: "Men (especially successful ones) are RARELY slut-shamed. They move on from one beautiful young woman to the next MOST times without consequence. They are usually referenced as 'legends,' 'heartthrobs,' 'G,' 'Ladies Man' etc...where women are called sluts/whores!"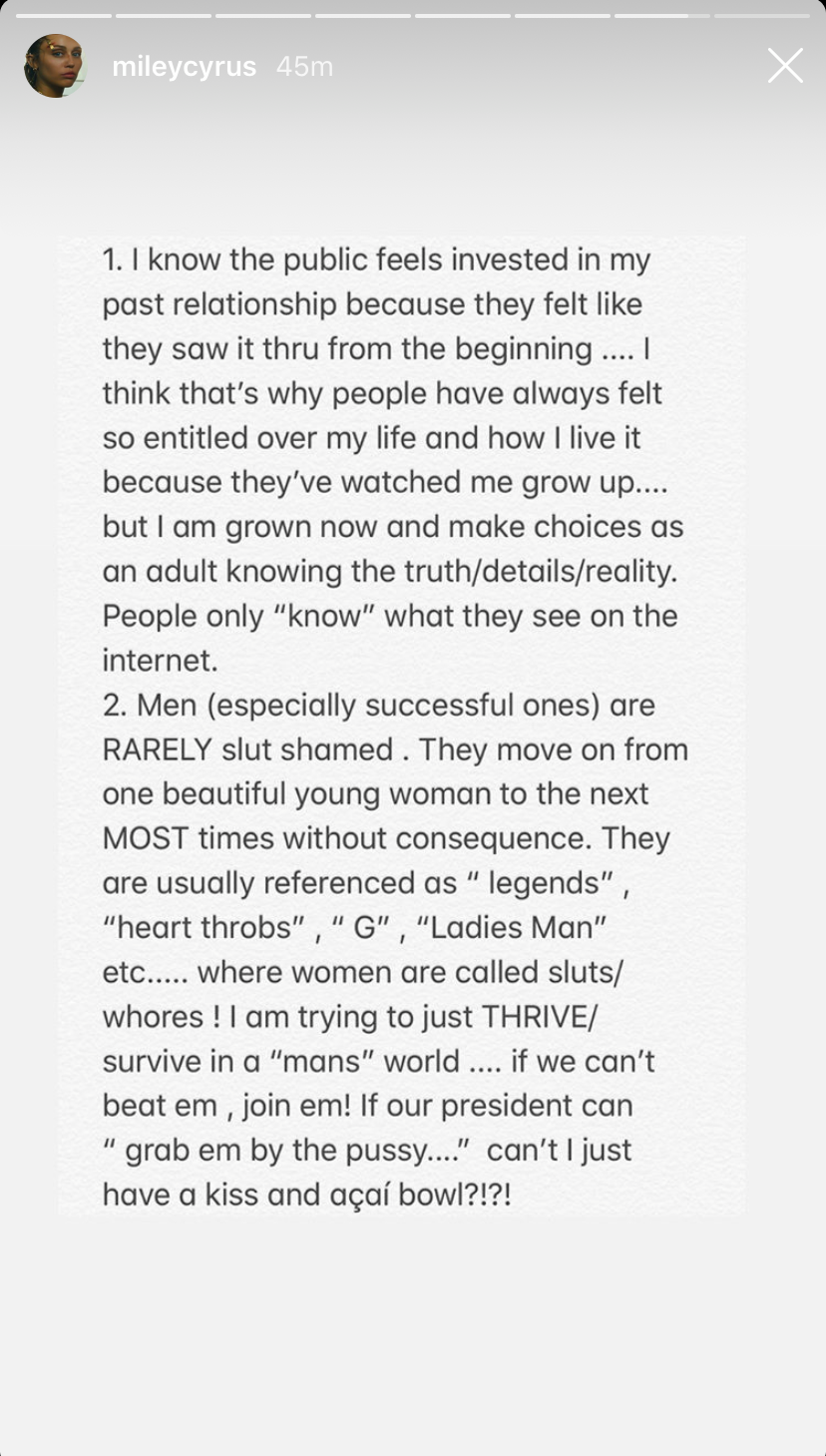 The 26-year-old added that she refuses to be a "recluse" and only date at home because she doesn't feel it's safe. "I would like to share an activity with someone I am dating and not be stuck at home with pretty much nothing to do but 'Netflix and chill,'" she explained.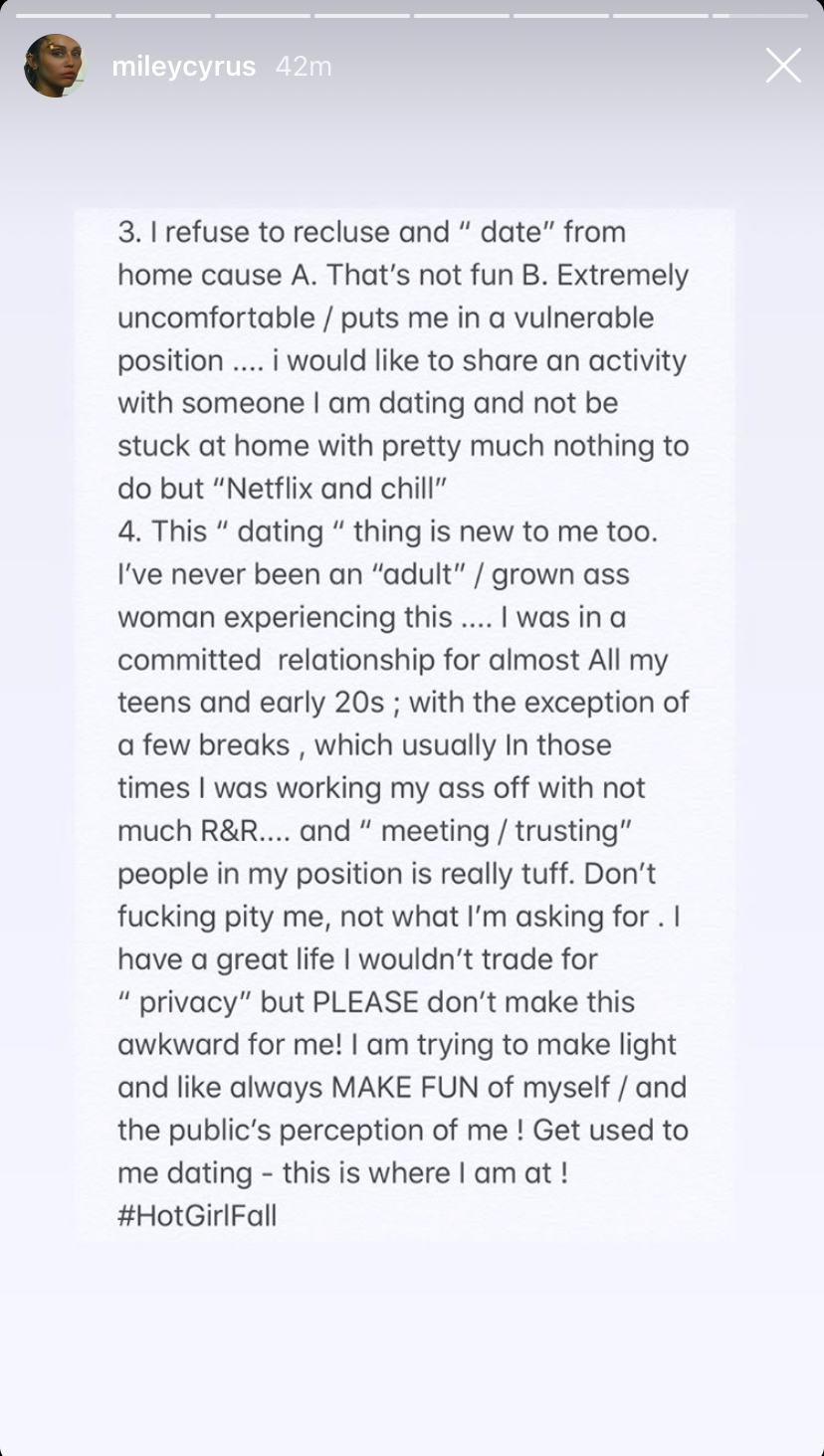 Although Miley said "meeting/trusting" people in her position is "really [tough]," she doesn't want sympathy while navigating her love life. "I have a great life I wouldn't trade for 'privacy,' but PLEASE don't make this awkward for me!" she requested.
Meanwhile, Cody also confirmed their romance on Saturday morning when he shared this sweet snap with the singer, who he referred to as his "baby":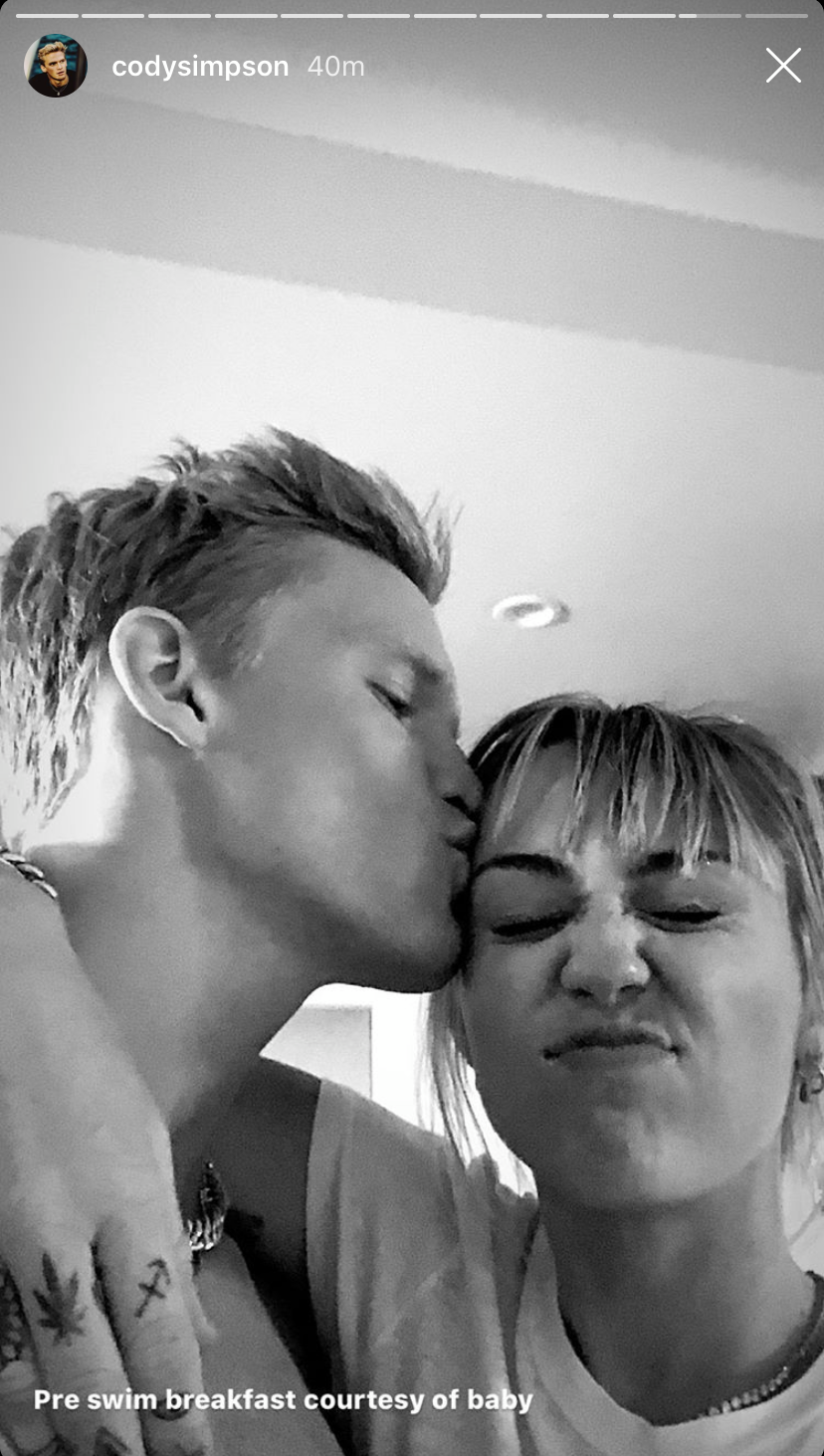 He also shared evidence of the breakfast Miley made for him: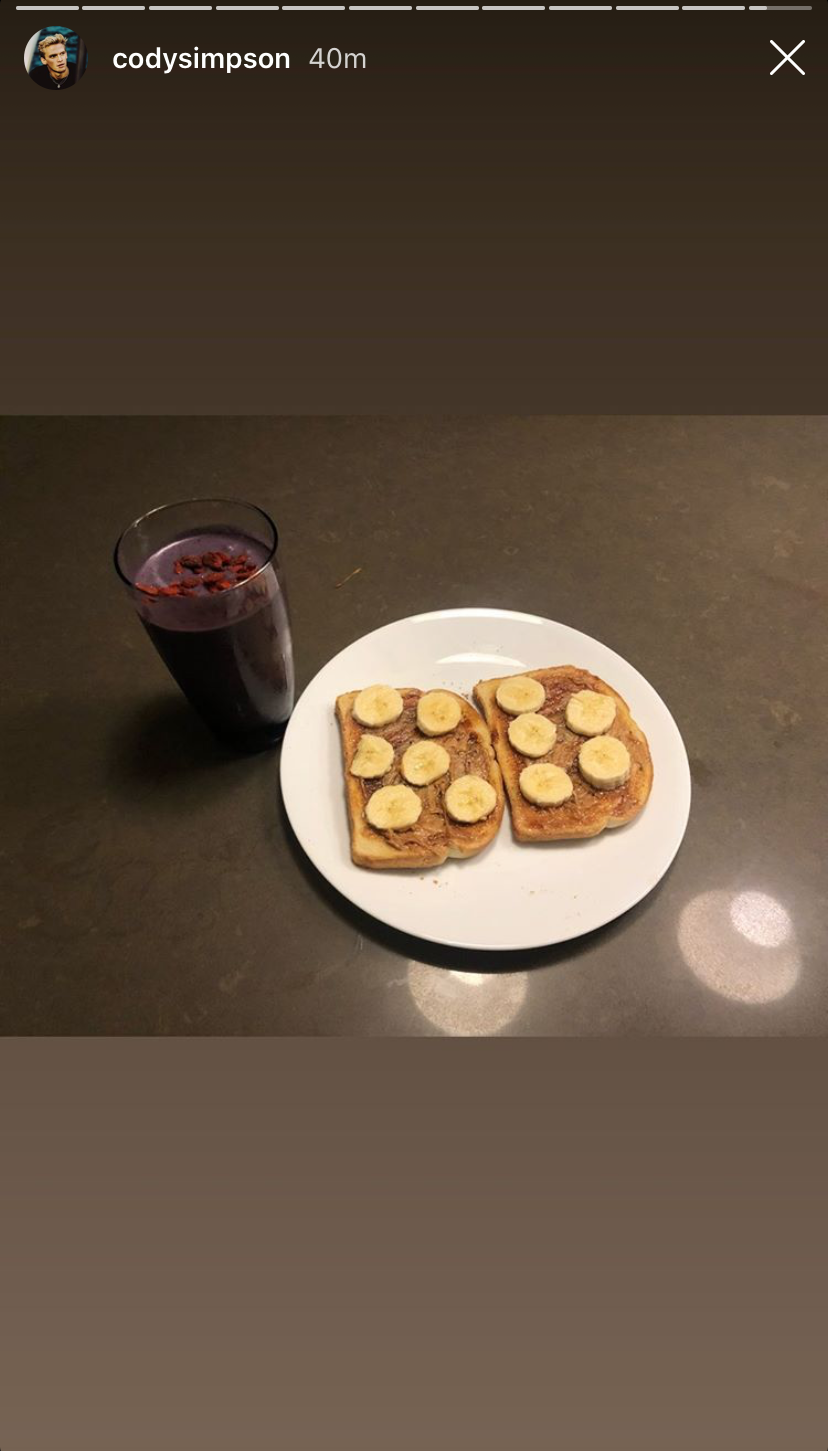 I said it before and I'll say it again: Forget what anyone else has to say, Miley. Live your best life and enjoy this Hot Girl Fall!