Miley Cyrus just wants a few things in this life: to enjoy her morning açaí bowl, the occasional makeout session, and the freedom to date in peace. Totally reasonable.
Following her split from husband Liam Hemsworth in August, after being together on and off for a decade and seven months of marriage, the singer has been linked with the likes of Kaitlynn Carter.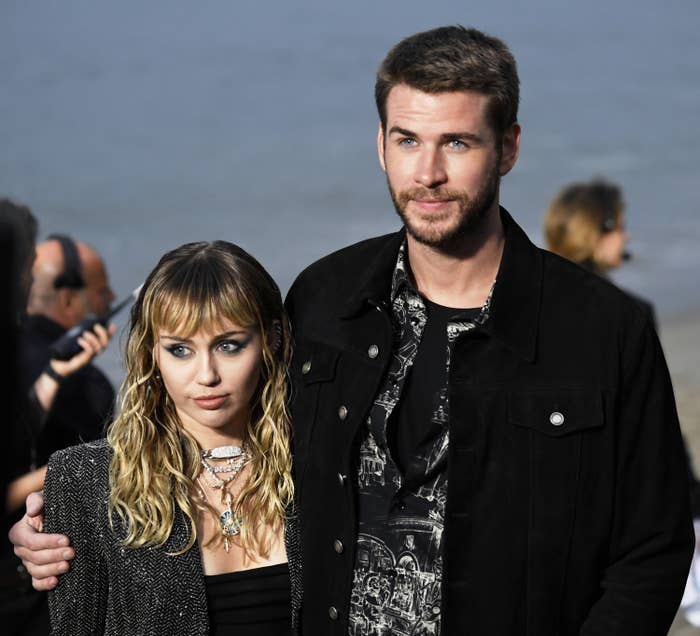 And just yesterday she was spotted making out with friend and fellow musician Cody Simpson which got a lot of people talking. But Miley isn't here for double standards or people making her dating life "awkward".
Firstly, she had some words for the "sneaky ass" individual who captured her and Cody on camera. The 26-year-old posted on her IG stories to ask "Can a girl not get a fucking açaí bowl and a morning make out session in peace?!?!"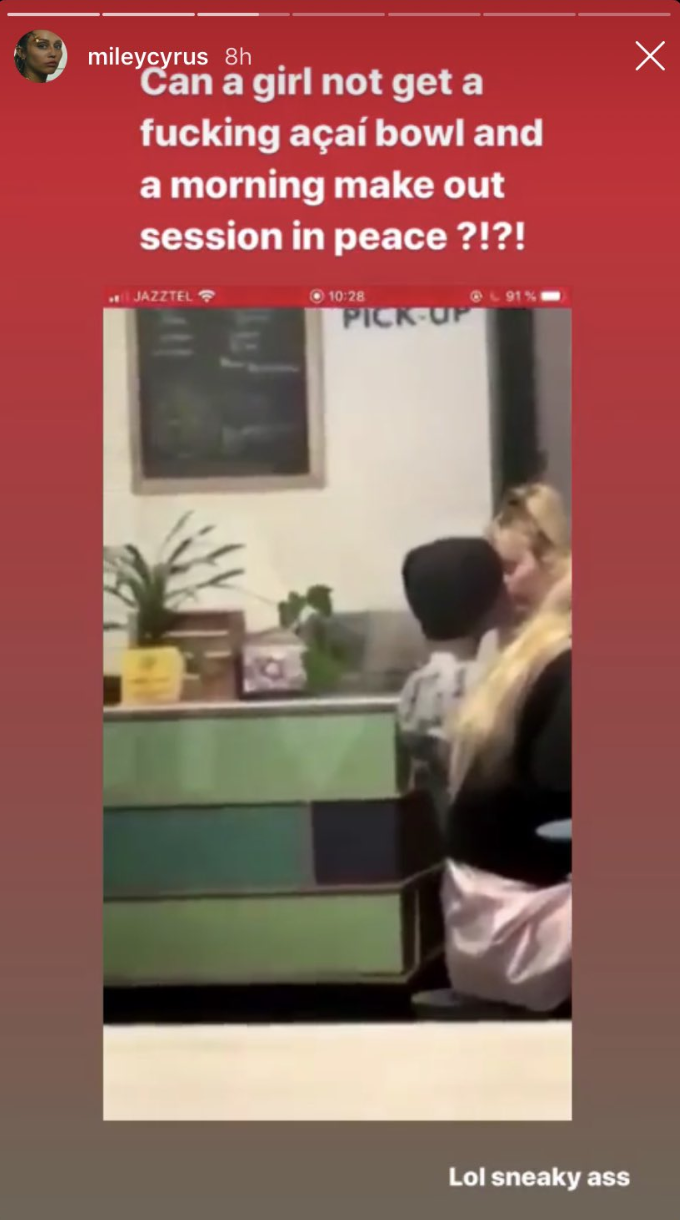 The performer followed up with a post where she made ~several~ points calling out the double standards around dating, privacy, and life after the end of her marriage.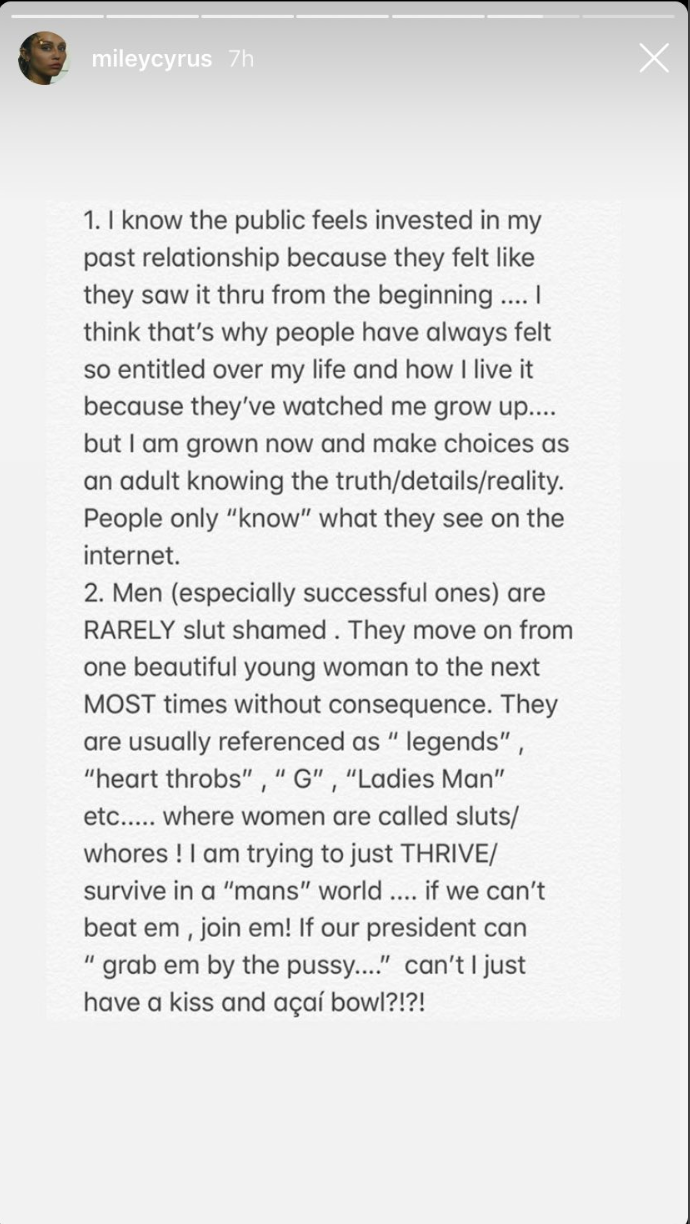 The singer who recently returned to the studio also called out the way in which women were criticised for their dating habits and even threw a whole tree of shade at the US President Donald Trump.
In a follow up post, the Younger Now singer shared that she had no intention of dating behind the scenes because it would be "no fun" and would make her "uncomfortable."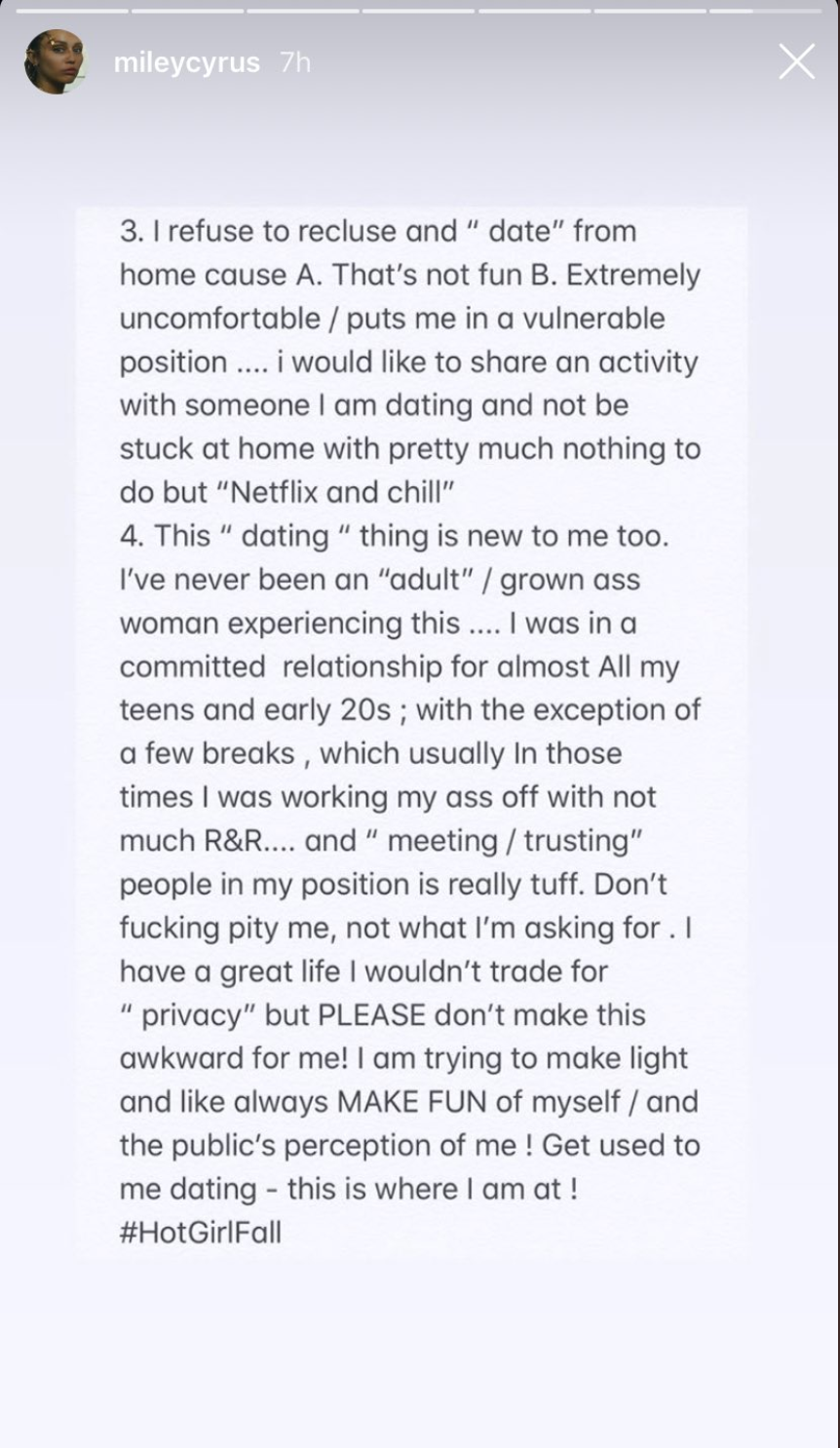 But Miley isn't looking for sympathy, as she puts it: "I have a great life I wouldn't trade for 'privacy' but PLEASE don't make this awkward for me!"
#HotGirlFall is a campaign I can get behind.