Warning: This post contains graphic images.
As you probably know by now, back in July, Megan Thee Stallion was reportedly shot in both of her feet.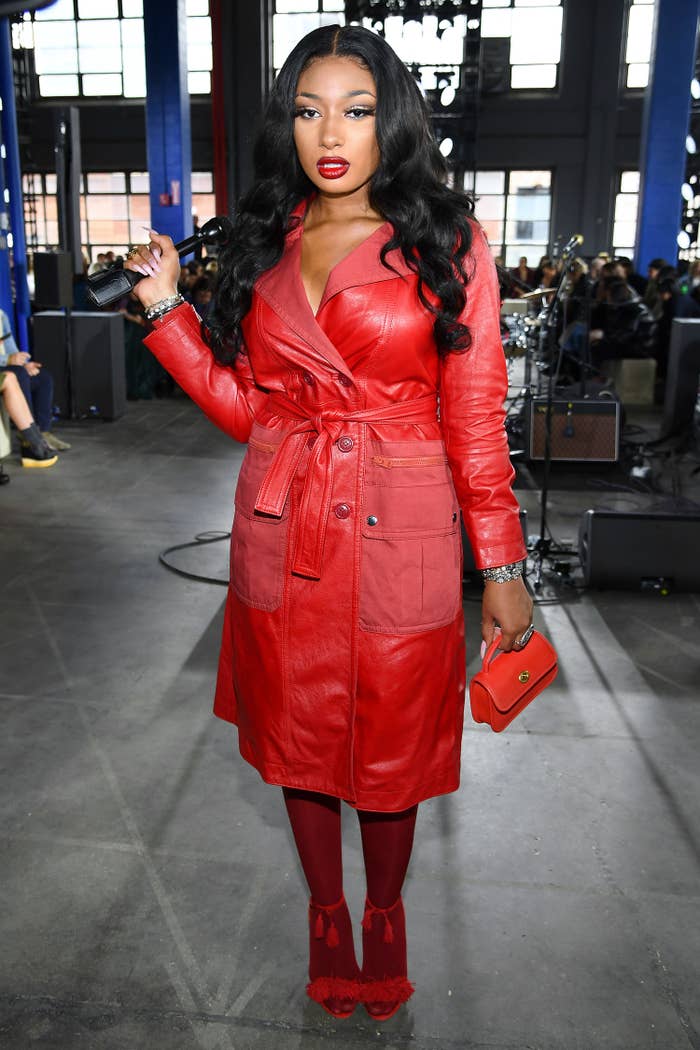 At the time, the rapper posted an Instagram statement, writing, "On Sunday morning, I suffered gunshot wounds, as a result of a crime that was committed against me and done with the intention to physically harm me."
Megan concluded her message, writing that she was "focused on [her] recovery" so that she could "return back to [her] life and making music as soon as possible."
Well, it appears she's done just that, because the "Savage" rapper was recently spotted out at a strip club in Atlanta with fellow rapper Future.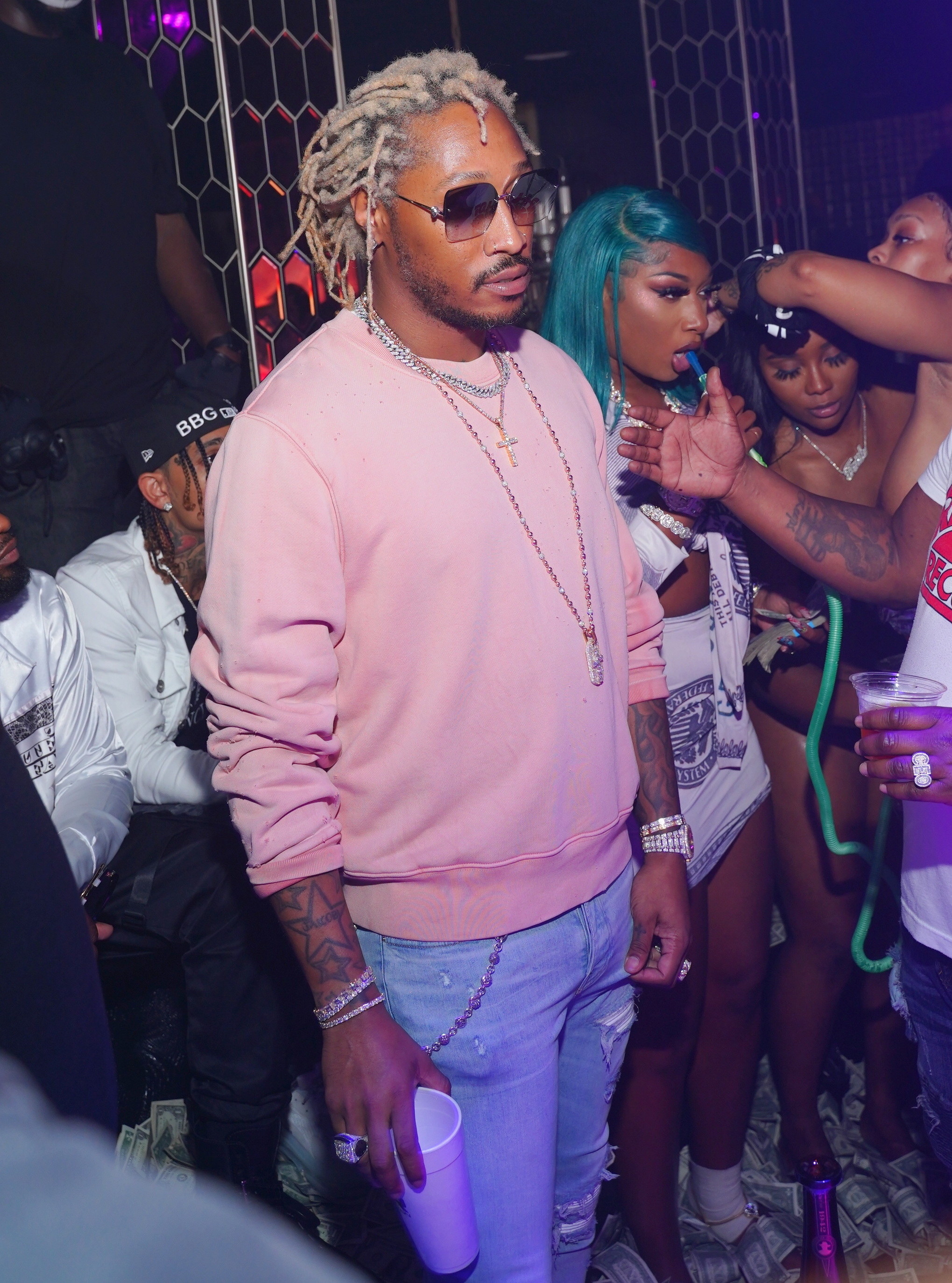 Naturally, all eyes were on the 25-year-old who has quickly made a name for herself in the music industry, as fans have been showing her an outpouring of support due to her injury.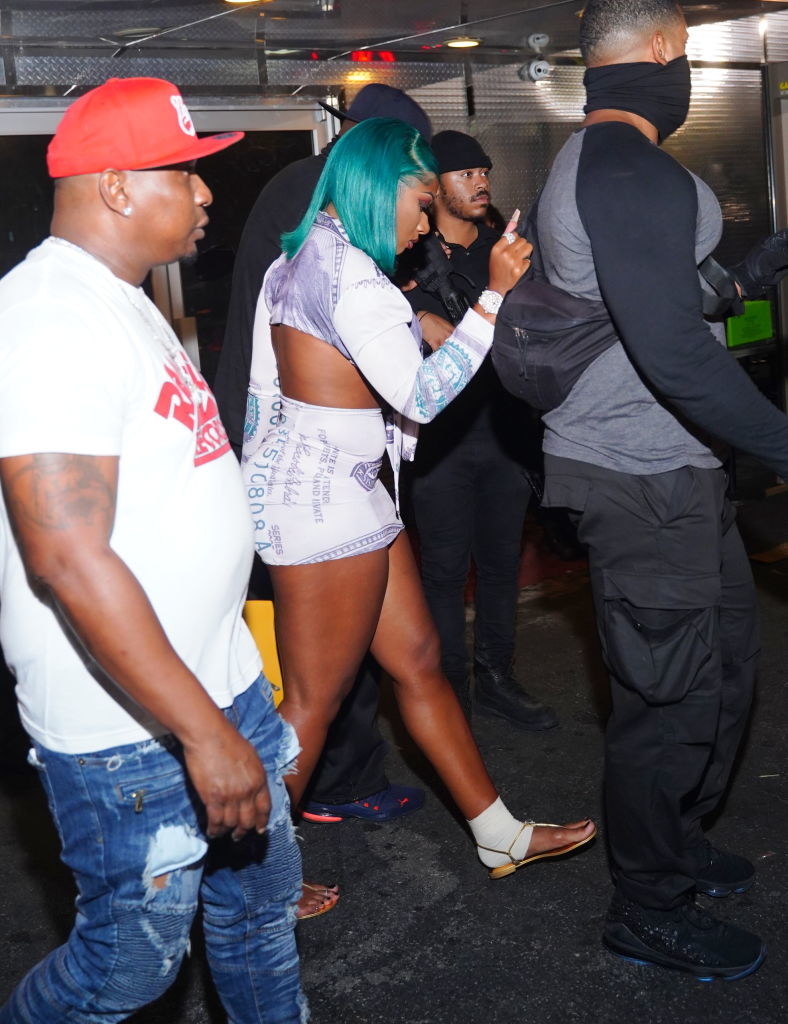 Meanwhile, others have been, unfortunately, questioning the validity of her claims.
"I got hit at the back of my feet because when I got shot I was WALKING AWAY FACING THE BACK. Why would I lie [about] getting shot? Why are y'all so upset that I don't wanna be in the bed sad? Why y'all upset that I can walk?" she wrote.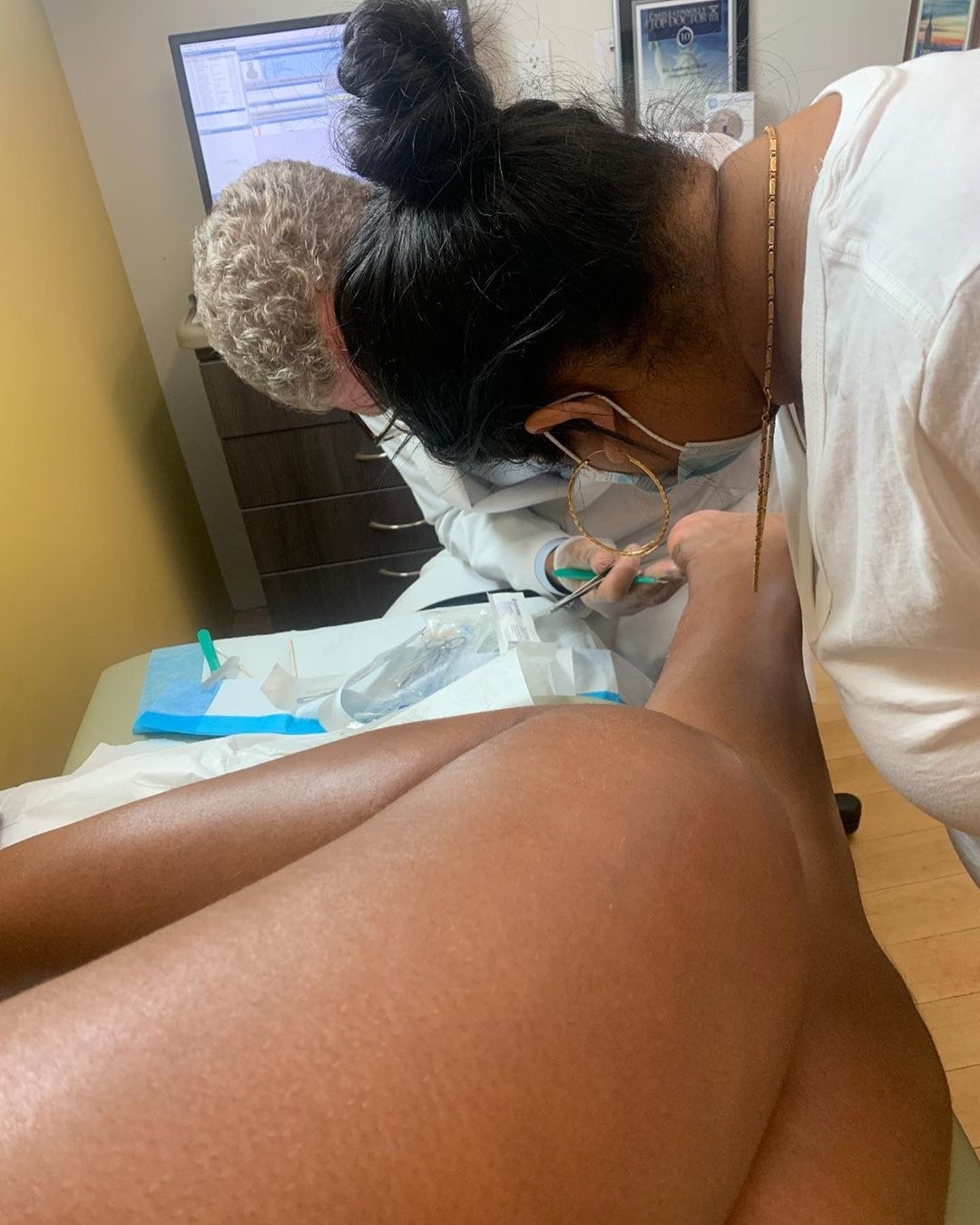 "I got my stitches out my feet like two weeks ago and I was ready to go celebrate 'WAP' going number 1," she added, explaining her appearance at the strip club. Meg recently made history with Cardi B as the first female rap duo in history to debut at No. 1 on the Billboard Hot 100.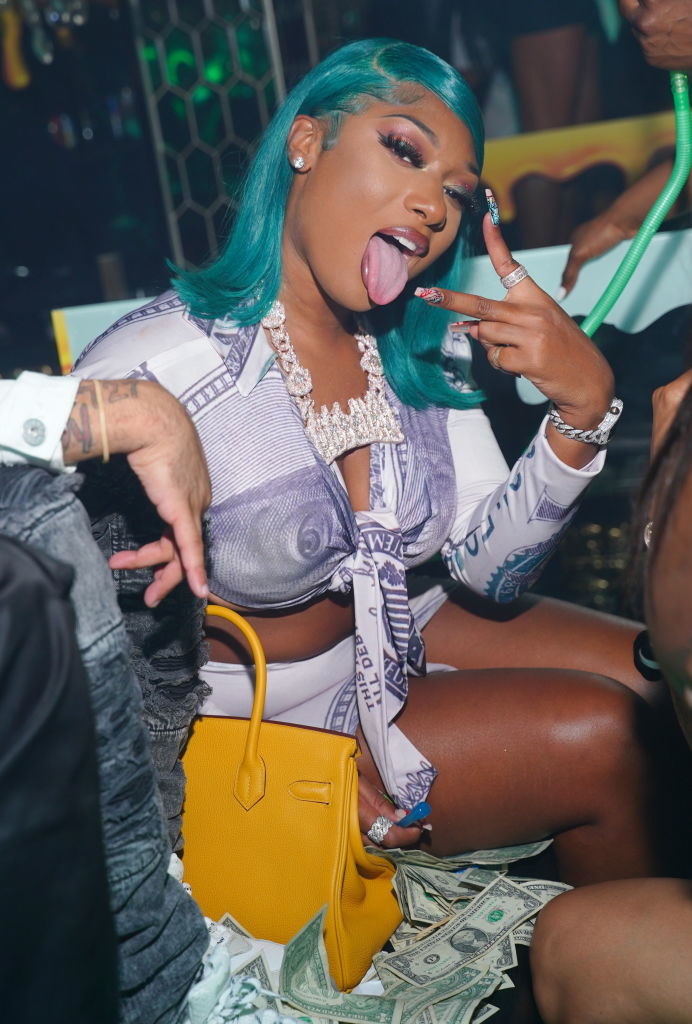 "God was really watching over me and I'm healing so well! Sorry I'm not as sad and miserable as a lot of y'all lol But I'ma keep being Megan Thee Mf STALLION," she concluded.