Many parents brought young children to the protests against Donald Trump over the weekend, and it was equal parts inspiring and adorable.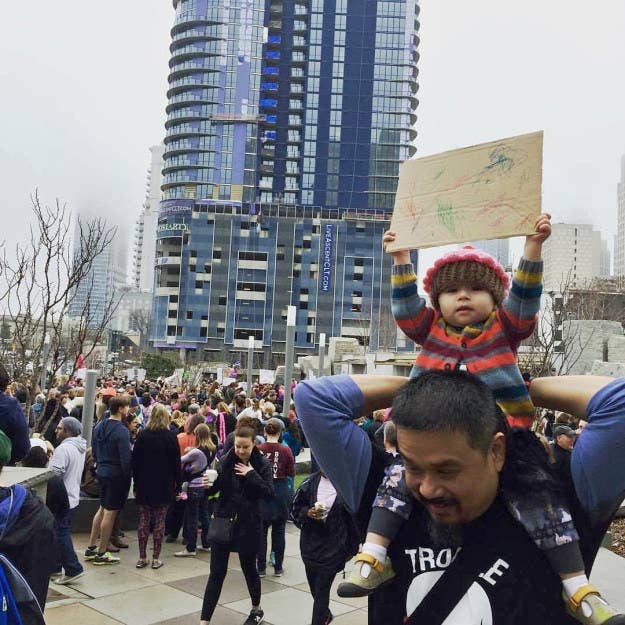 Mark and Wendy Redfern wanted to involve their four-year-old daughter Rose in the action, but several concerns, including safety and the the distance between their Lexington, Virginia, home and Washington DC, forced them to get a little creative. Instead, they staged a mini march in their backyard with some of Rose's dolls.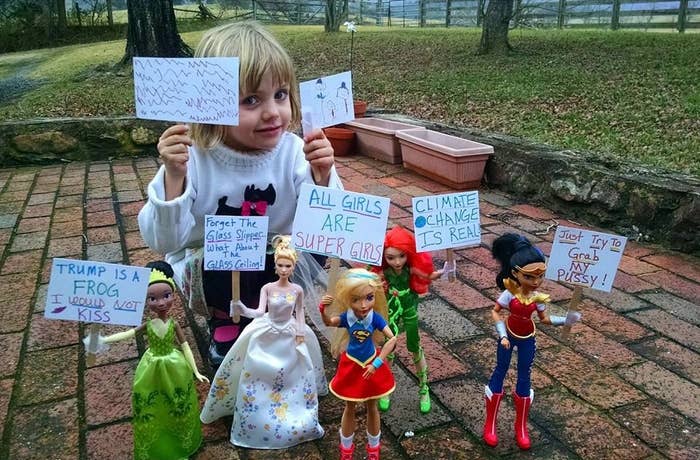 The Redferns were strategic in choosing which dolls to include in their at-home march. "Cinderella seemed like the perfect doll to reference the glass ceiling," Mark said.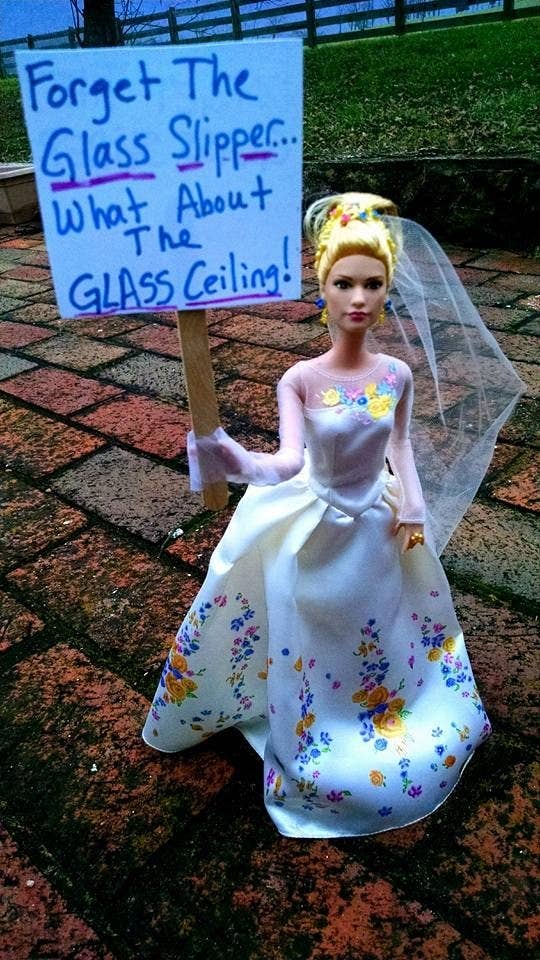 And Supergirl was an especially poignant choice. "We picked Supergirl because technically she's an illegal alien, from the planet Krypton, so we could comment on immigration."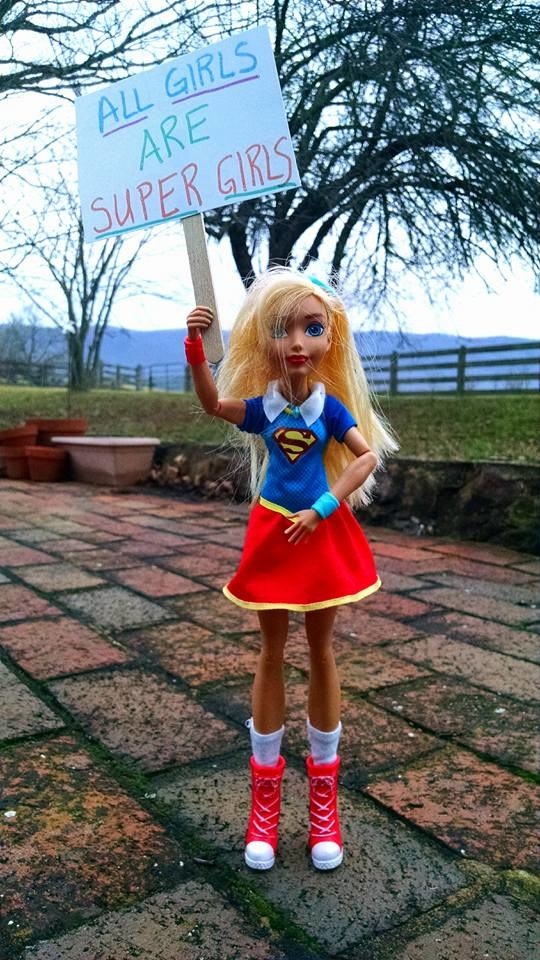 After coming up with slogans and making the signs, Mark and Wendy set up the dolls in their backyard for a photo shoot and a short march.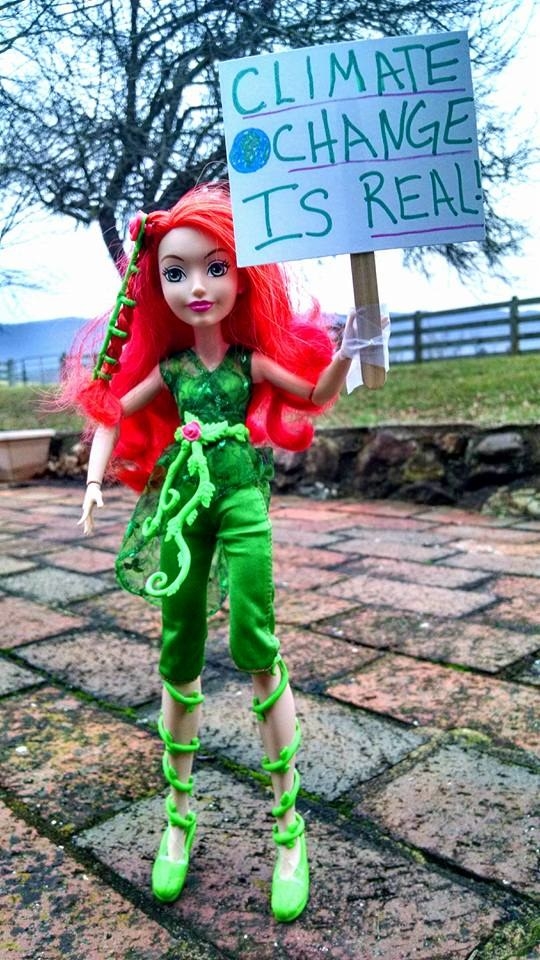 Mark said the reaction to the march, which he shared on social media, has been mostly positive, and hopes Rose will grow up to be involved in social issues.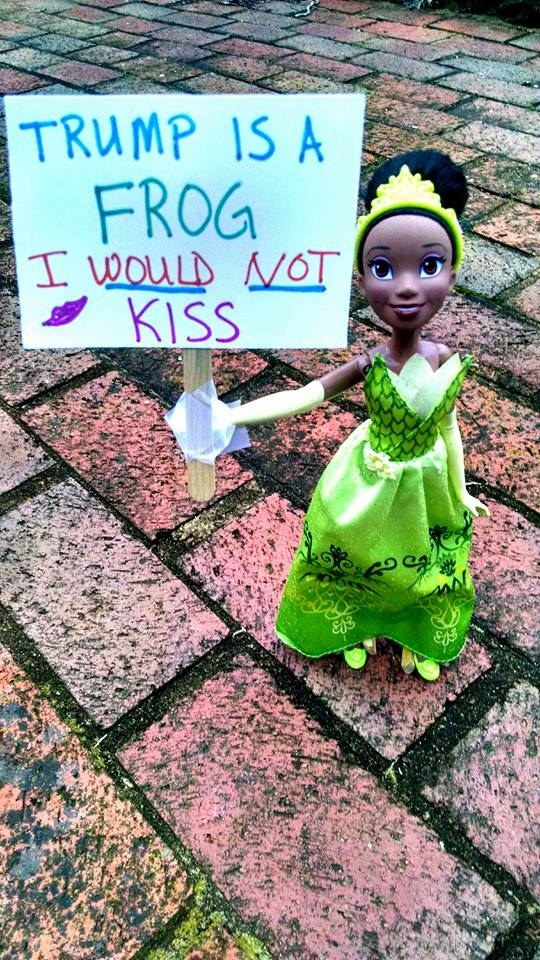 "It's our job as parents to guide her through this crazy world and help her understand what's going on and to encourage her to grow into a strong and confident woman," he added.