J.Lo And Diddy's Dancing On Instagram Live Proves They're The Perfect Exes
"I probably taught you that!"
Diddy celebrated Easter by spending the day doing a social distancing dance-a-thon on Instagram Live to raise money for health care workers who are helping amid the coronavirus pandemic.
His dance-a-thon featured a bunch of celebrities, including LeBron James, Janelle Monáe, Naomi Campbell, Megan Thee Stallion, DJ Khaled, and more.
But most importantly, he had a merengue dance-off with Jennifer Lopez!
In case you didn't remember, Diddy and Jennifer Lopez dated from 1999 to 2001. Though J.Lo told Vibe magazine in 2003 that the relationship was tumultuous and he wasn't faithful to her, they've remained friends for over a decade.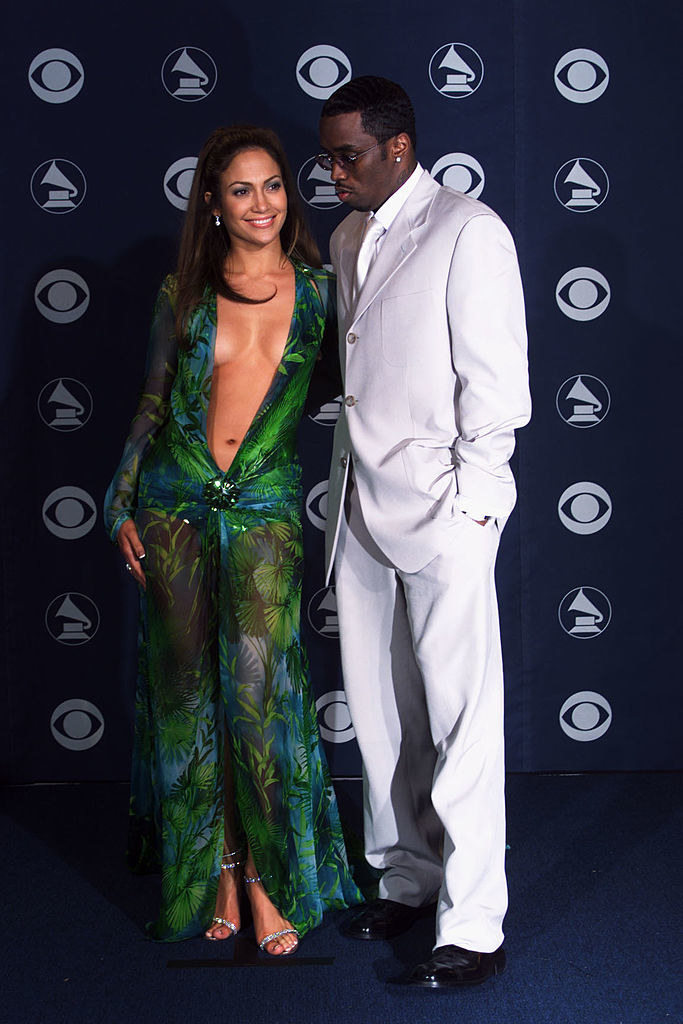 Diddy put on Elvis Crespo's "Suavemente," saying he was dedicating it to her. It was the perfect choice.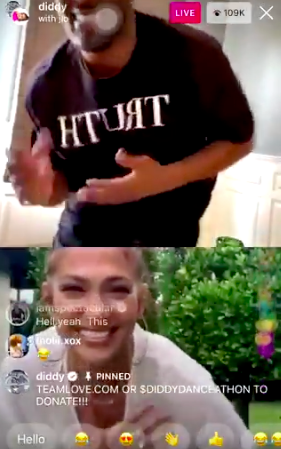 I can't deal with Diddy dancing to the music of mi gente, and I'm 100% here for this Elvis Crespo appreciation. This is the social distancing fiestón I needed.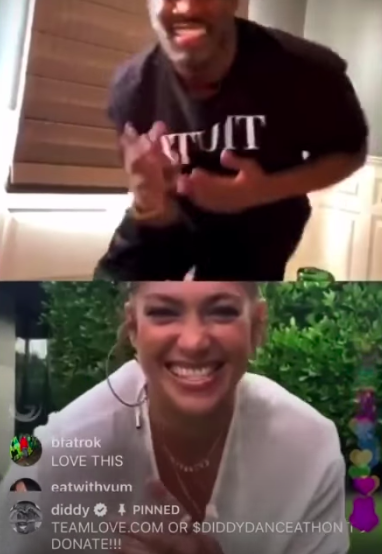 As someone who is Puerto Rican (born and raised!) and cannot dance to save her life, I have to say I'm very jealous of Diddy's moves.
J.Lo was impressed too!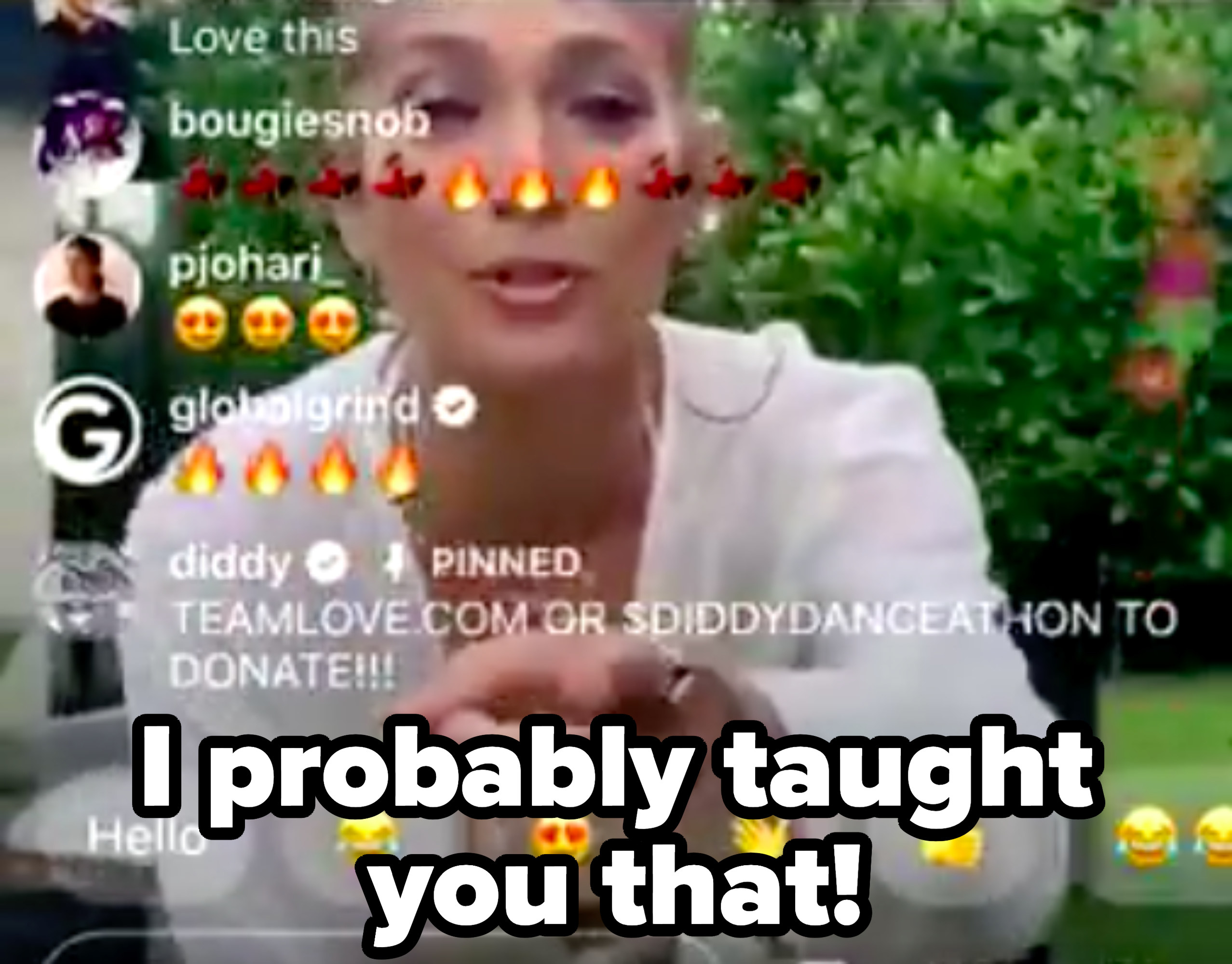 Diddy also took a break to drink a Presidente with A-Rod and J.Lo.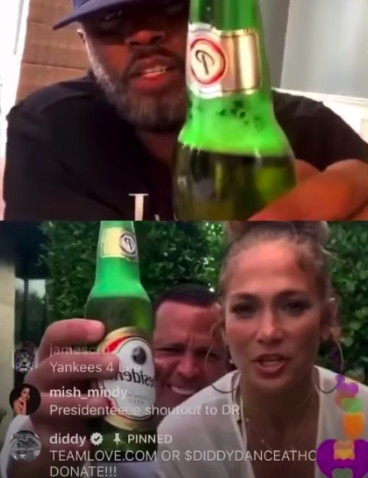 In case you were wondering, not only is A-Rod totally cool with J.Lo being friends with Diddy, but he's also a huge fan of his.
"Puffy, I have to tell you this because I don't think you know this, but this guy right here is your biggest fan from the Bad Boy era. You and Mase are his heroes," said J.Lo. "It's like every party we do, he's like, 'We're gonna have Puffy and Mase.'"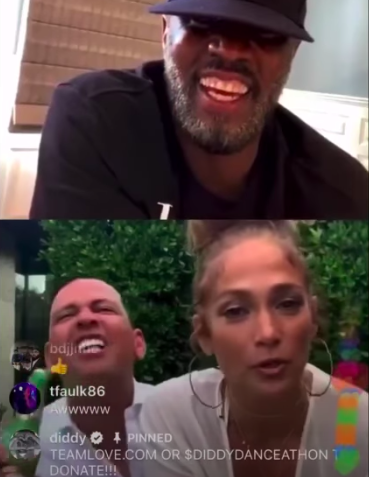 So Diddy decided to honor that by dancing to one of his own songs — but it'd have to be A-Rod's pick. A-Rod had a tough time picking one, so Diddy opted for the "Been Around the World" remix. Diddy's kids even joined in on the fun.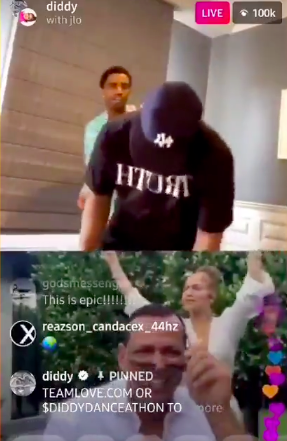 J.Lo and A-Rod got so into it! Even Vanessa Vanjie Mateo (aka Miss Vanjie) from RuPaul's Drag Race commented, saying, "Lol yeassss."