For Canadians, Summer Olympics just do not rouse the same level of hype. We're just happy to be here, tbh. Go sports!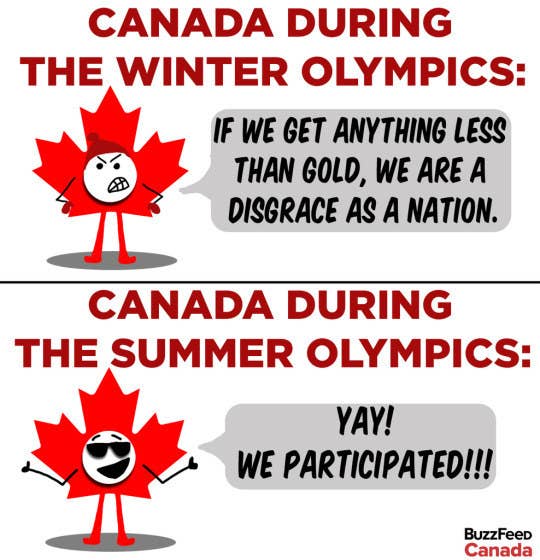 But lo-and-behold, we're not only participating in Rio right now, we're taking home medals and are ranked in the top 10 of medal counts.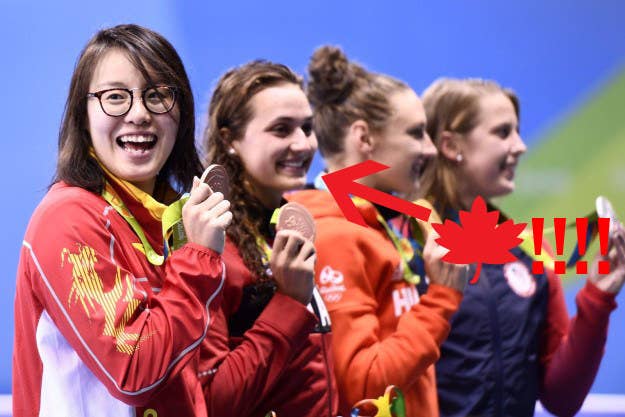 And every 👏 medal 👏 won 👏 and earned 👏 has been by women thus far.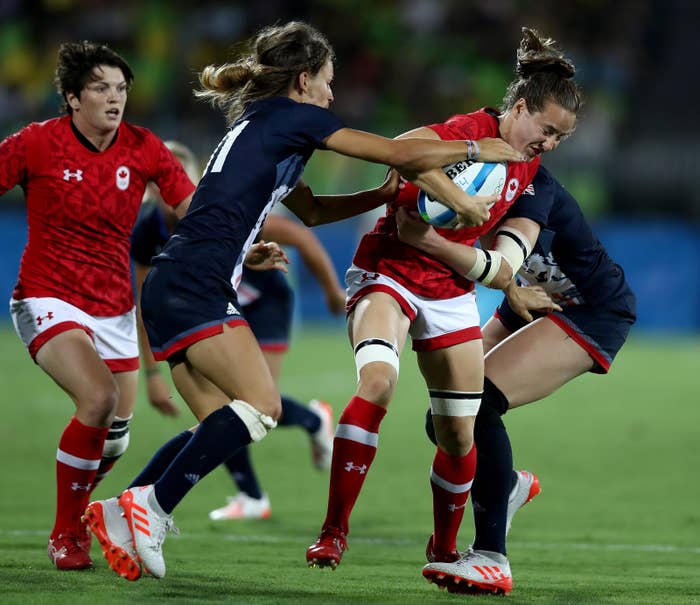 That's right: Our fighting, Canada-strong women have put us on the podium and given us even more reason to be proud to be Canadian.
And for that we can thank...
Kylie Masse, who took home bronze in the 100-metre backstroke.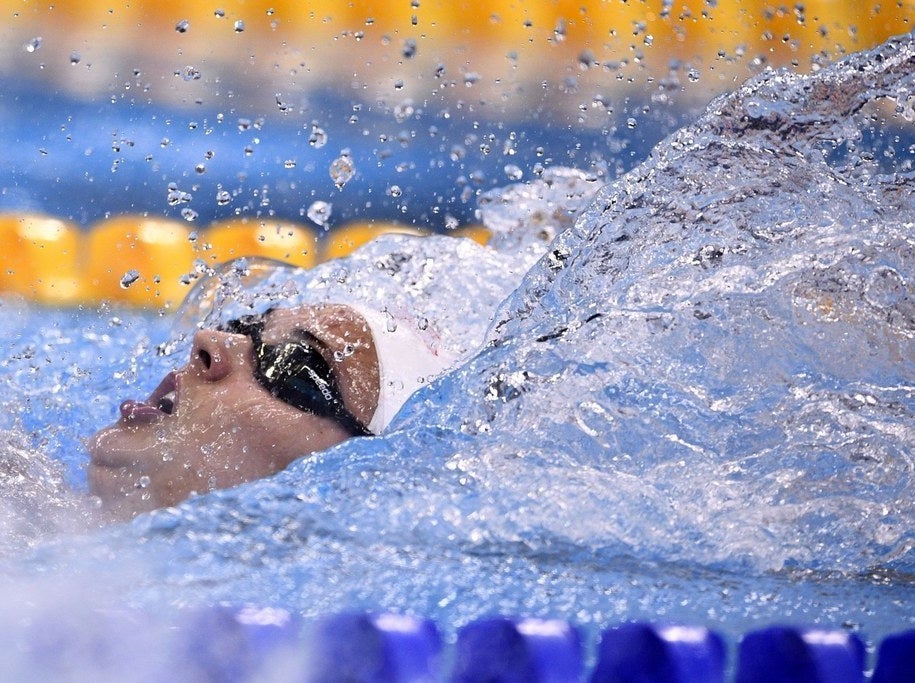 The LaSalle, Ontario native became the third Canadian medallist in three nights for swimming.
She joins Penny Oleksiak, a silver medal winner in the 100-metre butterfly.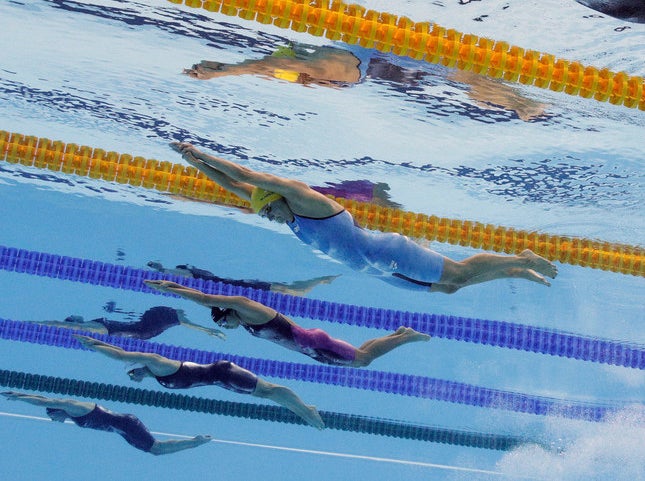 The swimmer from Toronto is 16 years old, guys.
This was all kicked off by the women's 4x100-metre freestyle relay team, who took home bronze and gave Canada their first medal.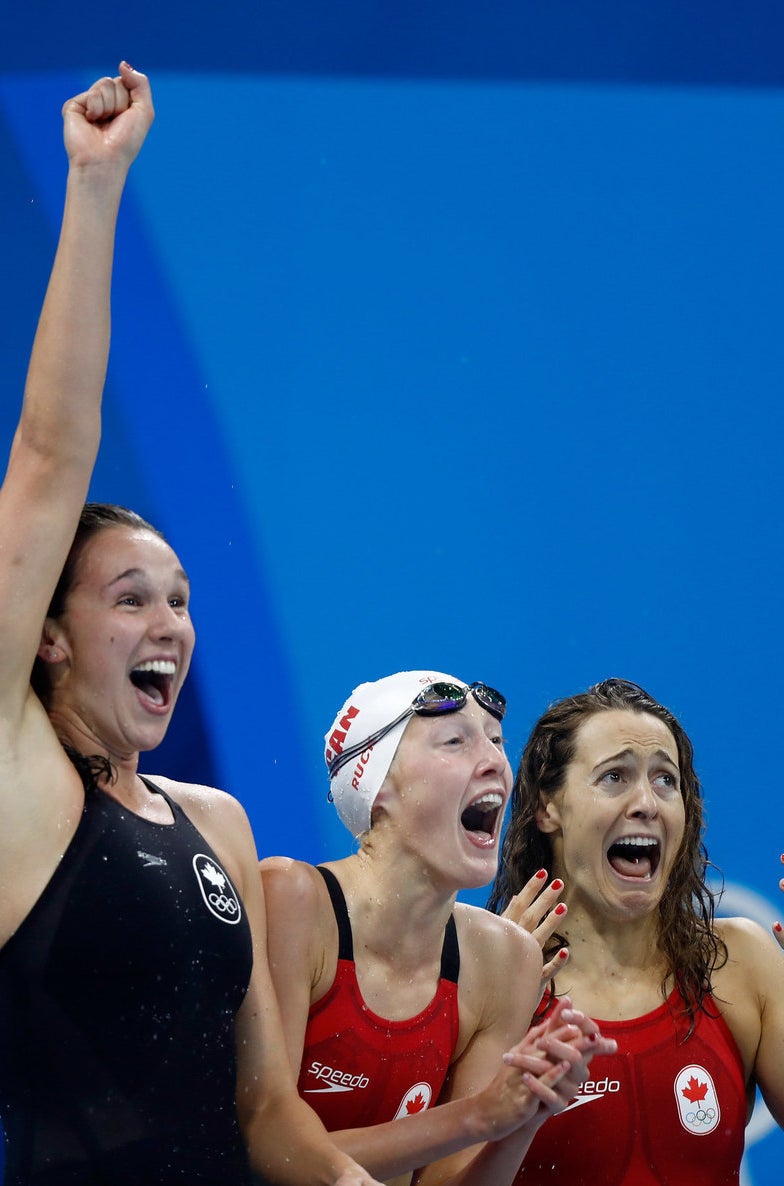 The team is Sandrine Mainville, Chantal Van Landeghem, Taylor Ruck and Penny Oleksak.
This win was the first women's swimming medal for Canada since the 1996 Olympics.
And let's not forget the women's rugby team, who made history by winning Canada's first medal in the sport for either men or women.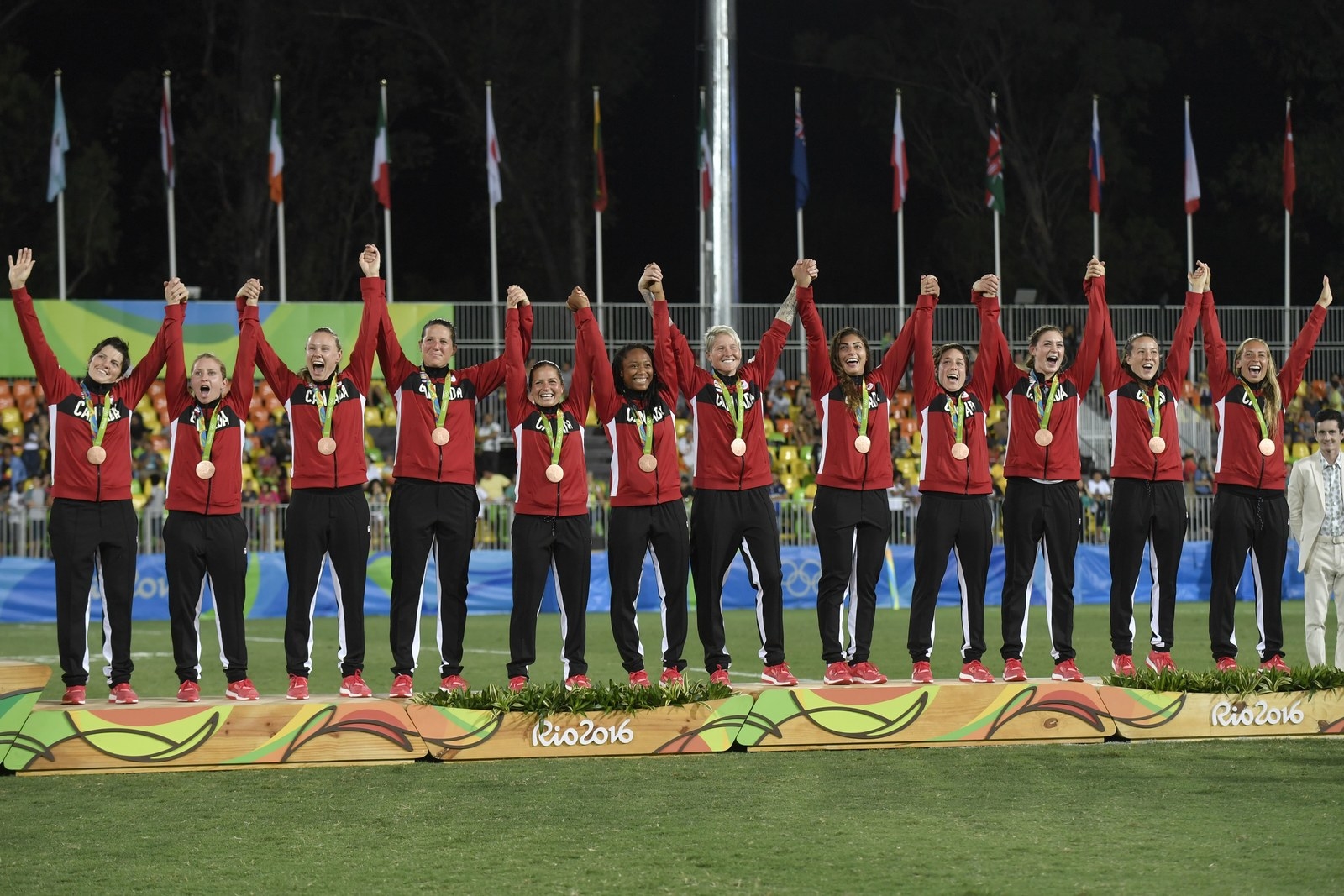 Look how happy they were!!!!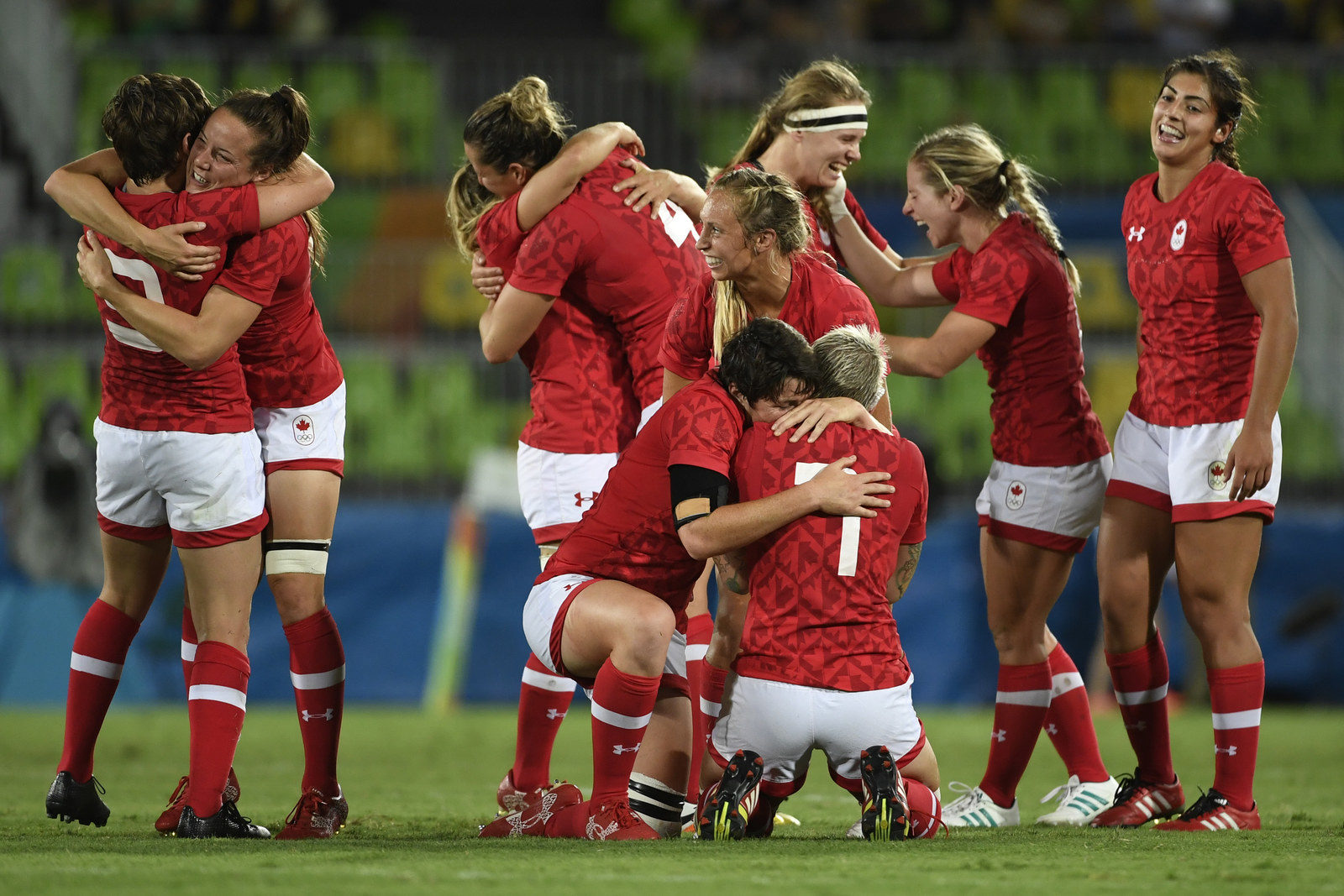 We must also give honourary kudos to our women's basketball and soccer teams who both currently remain undefeated.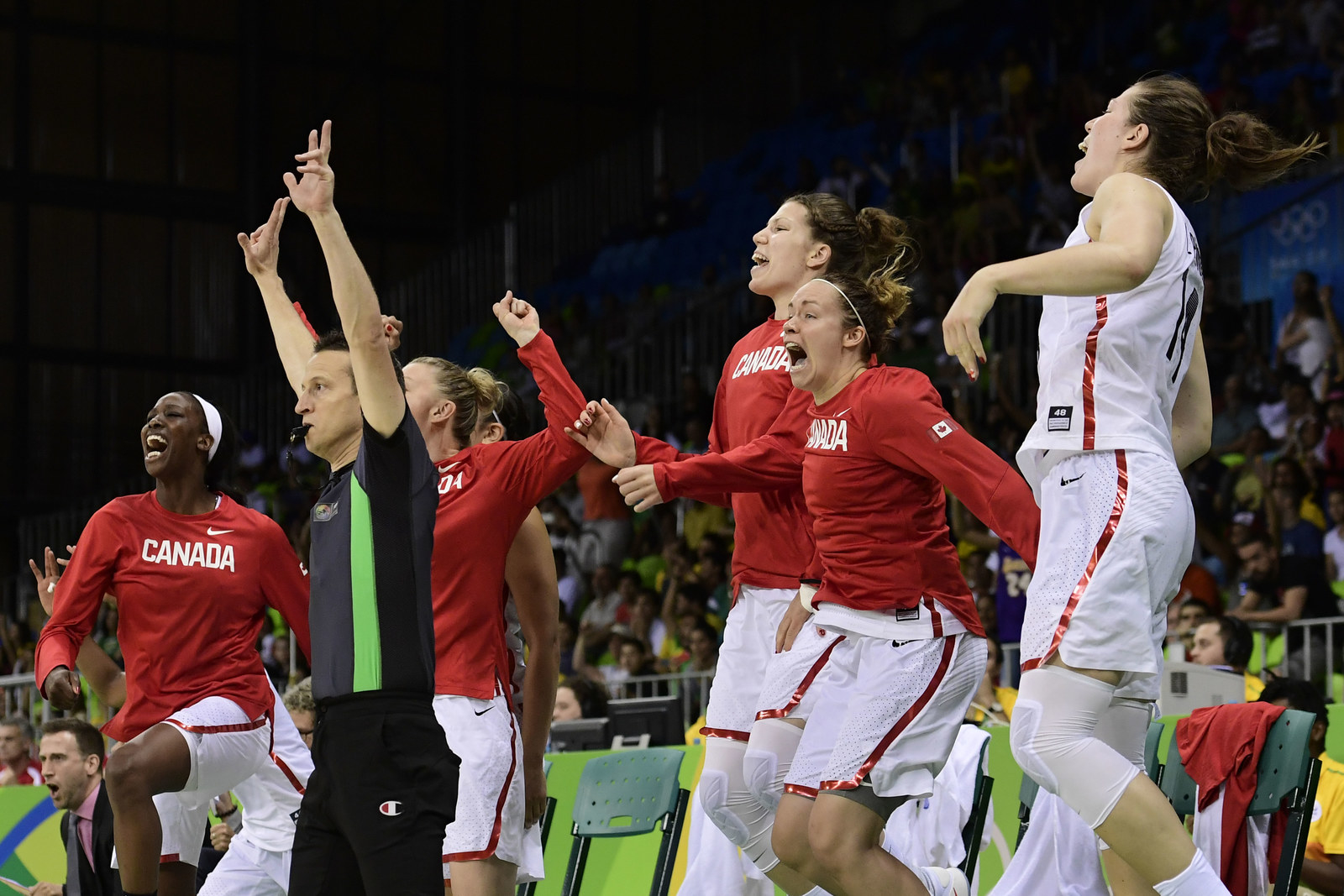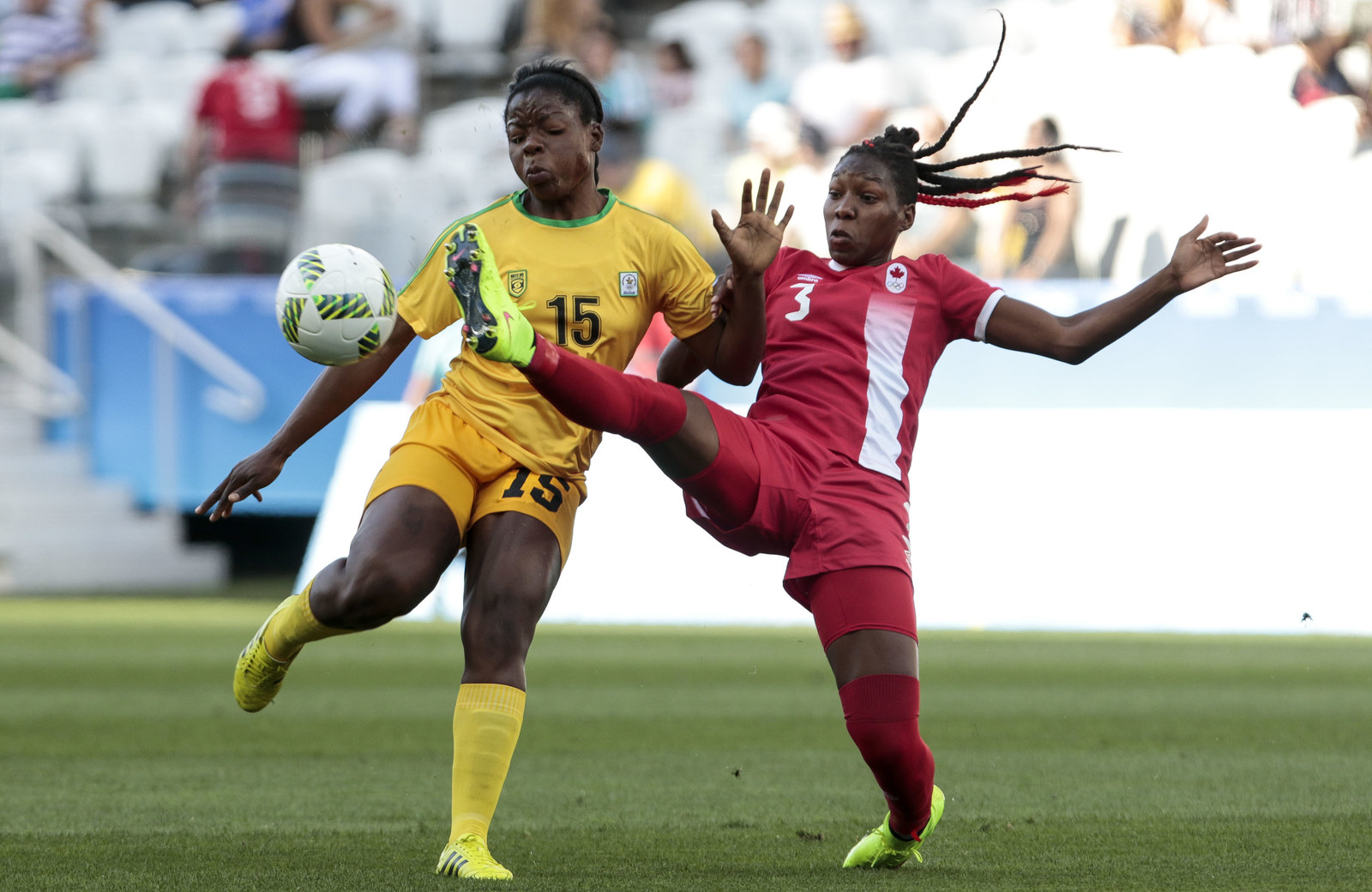 Women have led the charge in Rio, and Canadian men and women are having all the feels back home.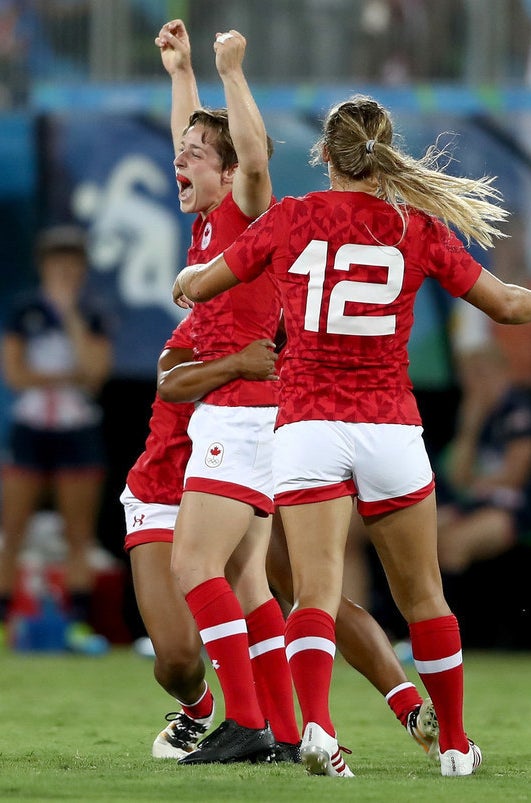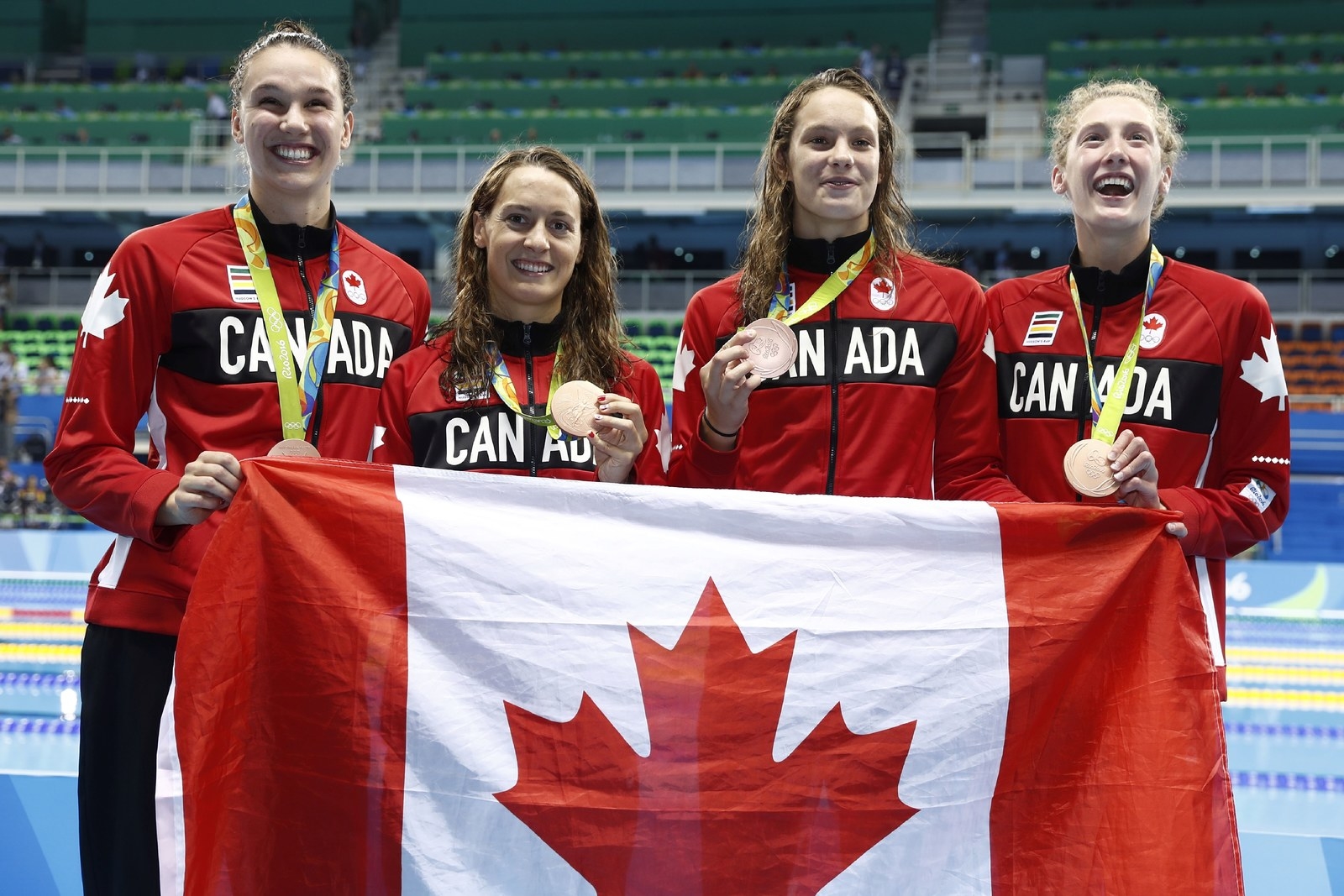 Sign up for BuzzFeed's Rio Roundup newsletter to get the hottest news each day of the games!