Isaiah Firebrace has made it through to the Eurovision finale, to be held this weekend.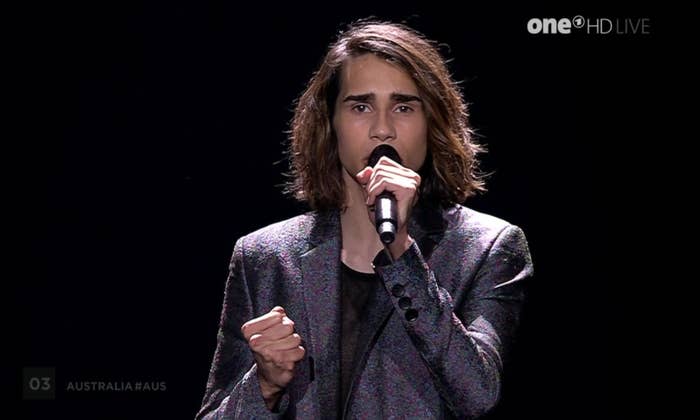 Performing his ballad "Don't Come Easy", Isaiah gave it everything he had.
And just like that, he was through.
Congrats Isaiah! You're making Australia proud.
The Eurovision finale will be airing on SBS, Sunday May 14.