Recently, Gigi Hadid posted this tweet of Zayn, just celebrating his good looks basically, because why not?
One Twitter user decided to respond in a rather aggressive way...

...and Queen Gigi was not having a bar of it.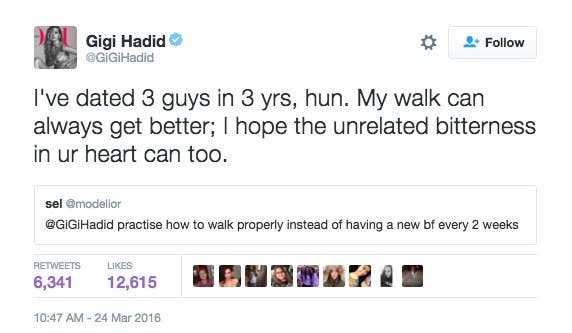 Lesson: Don't be unnecessarily rude to Gigi Hadid because she will drag you.