18 Things We Learned About Matty From "The Bachelor" Australia
You're welcome.
by
,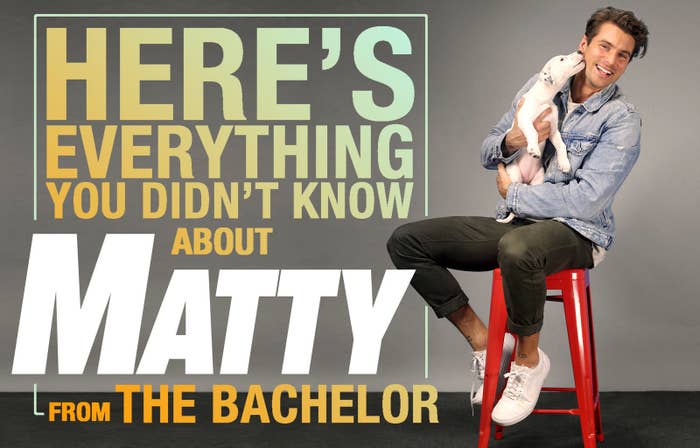 1.
Last thing you texted to someone:
2.
Most used Emoji:
3.
What's your one go-to meal to cook?
4.
Do you have a secret talent we don't know about?
5.
Favourite movie of all time?
6.
Coffee or a cocktail?
7.
NRL or AFL?
8.
Would you rather drink goon or Passion Pop?
9.
Last TV show you binge-watched?
10.
Describe your perfect day:
11.
Plan a perfect date:
12.
What's the worst question someone could ask on a first date?
13.
What's worse: Sending a drunk Snapchat or a drunk text?
14.
Biggest fear?
15.
Biggest pet peeve?
16.
Do you have any advice for Sophie Monk, the upcoming Bachelorette?
17.
Are you in touch with anyone from the last series of The Bachelorette?
18.
And what's the craziest thing you've ever done for love?
Season 5 of The Bachelor premieres on Channel 10, Wednesday July 26.